Our Jan/Feb 2019 issue of House and Home is our BIG small homes issue, with tonnes of inspiration for tiny spaces, and we're putting a focus on small homes here on houseandhome.ie too! Next in our small homes series is the gorgeous gaff of Susan Crosbie - a seriously tiny home at just 256 sq ft!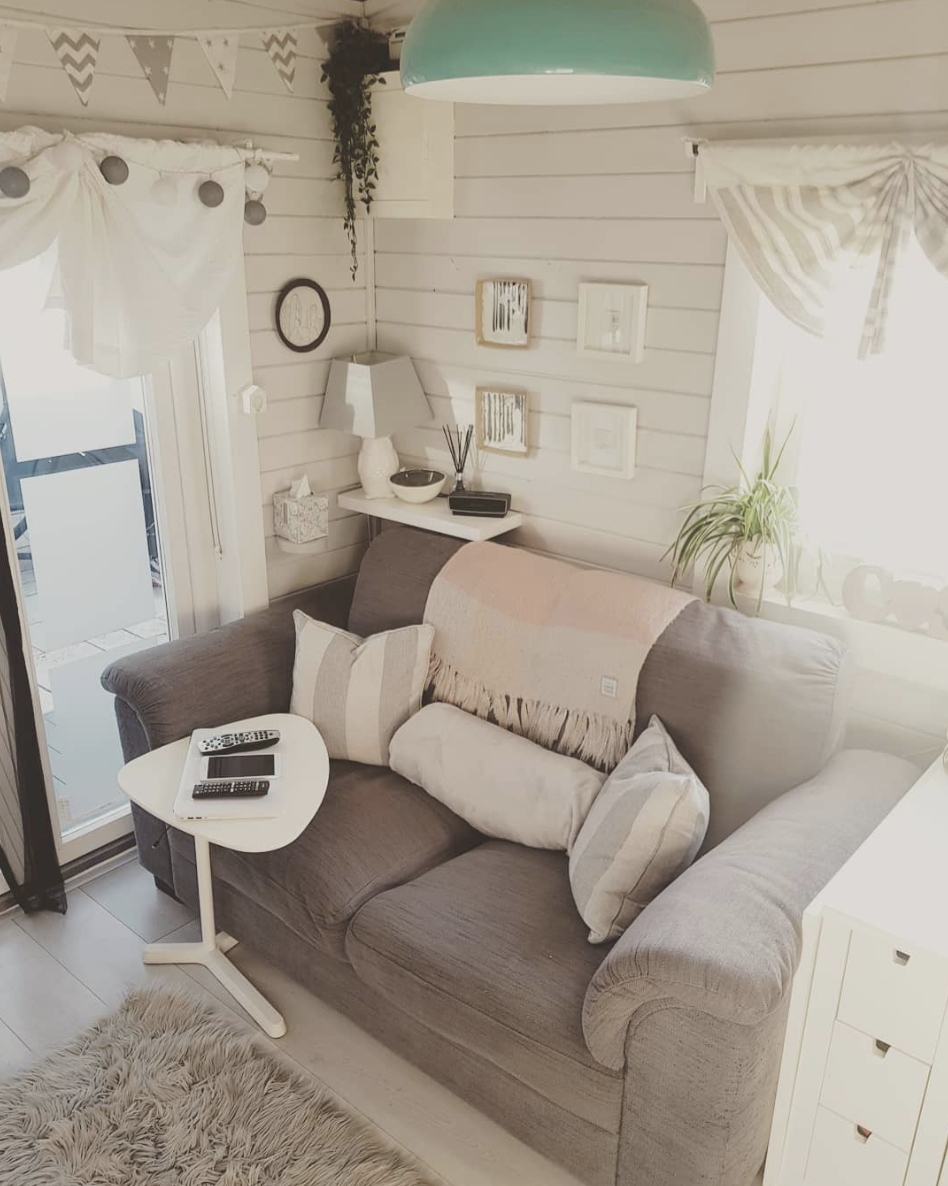 Susan Crosbie moved into her tiny home in Dublin nearly three years ago. Her log house is just 256 sq ft, but it's the perfect size for Susan and her cat, Archie.
"I always had an interest in small spaces and tiny living and with the cost of rent soaring this was a perfect option for me," she says. "Since a young child I always imagined I would be living in a compact small space. I always felt that it would be the perfect option for me. Even though I have a lot of stuff, I haven't had to compromise on losing my belongings."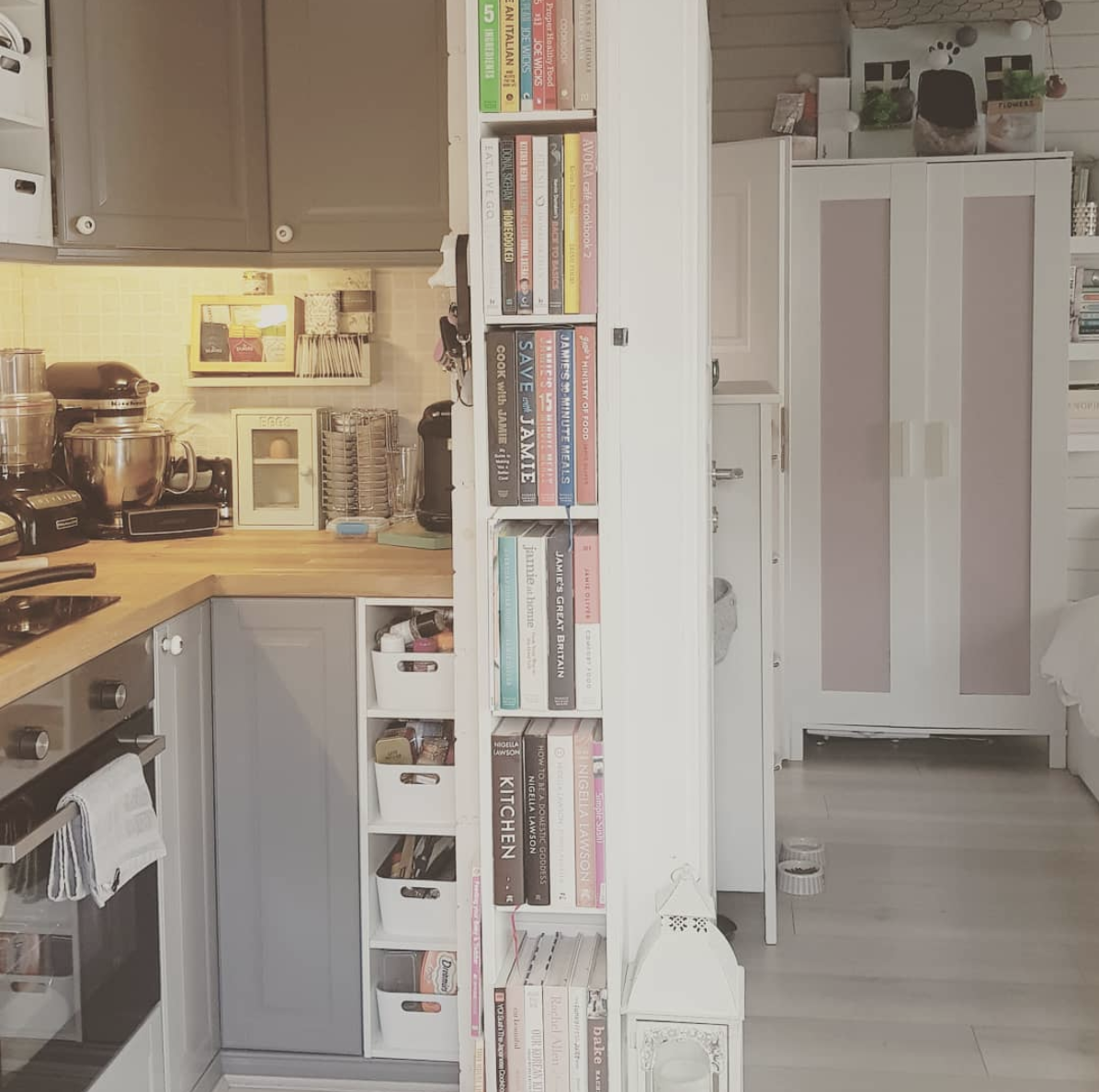 She's big into the Danish 'hygge' trend for comfortable, cosy vibes when it comes to homewares, and having a tiny home only helps with creating that atmosphere. "I always wanted a homely cosy vibe for my home. Im big into the whole  Danish hygge concept which included lots of candles comfy throws and friends making memories. I fully believe in this concept. So I feel my house has the feeling of cosiness and comfortable conviviality," she says.
The house is comprised of an open plan kitchen-cum-dining-cum-living room, with a bedroom and bathroom making up the rest of the one storey tiny home. It's the common space that Susan has really had to make work for her, with so many functions in the one space. "The space works really well for me and is fully functional for a tiny space. I always have lots of candles lighting to make the space as inviting as possible," she says.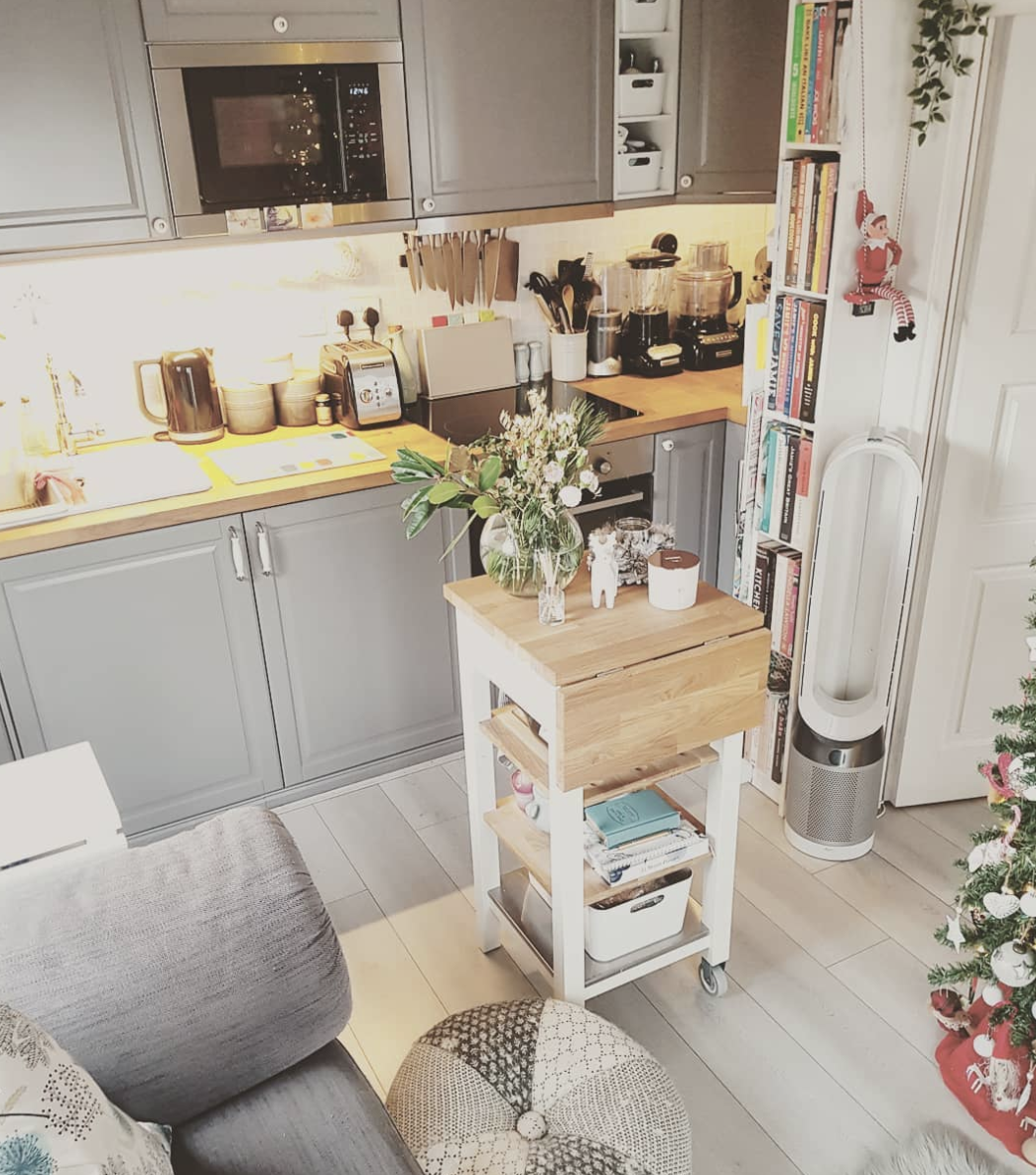 "Make sure everything is planned out properly and to have good use of space. I have separate designated areas for cooking, relaxing, sleep and working. Most my furniture have multiple uses to maximise the space... When it came to buying my furniture, it had to be IKEA as the range they had gave me unlimited options of multi-use pieces of furniture."
Having a smaller space doesn't mean decorating is a cinch - if anything it takes even more thought and consideration as you're hoping to maximise the space you have. Susan's always been mad about interiors, but it's taken her until now to really get the space right. "I've always had a love of interiors since I was a child making over my bedroom every couple of weeks. But since designing and planning my tiny home, that's when I really got to experiment with my ideas. I feel designing the interiors of my tiny home has taken a few years with getting some things wrong but it's all a learning curve," she says.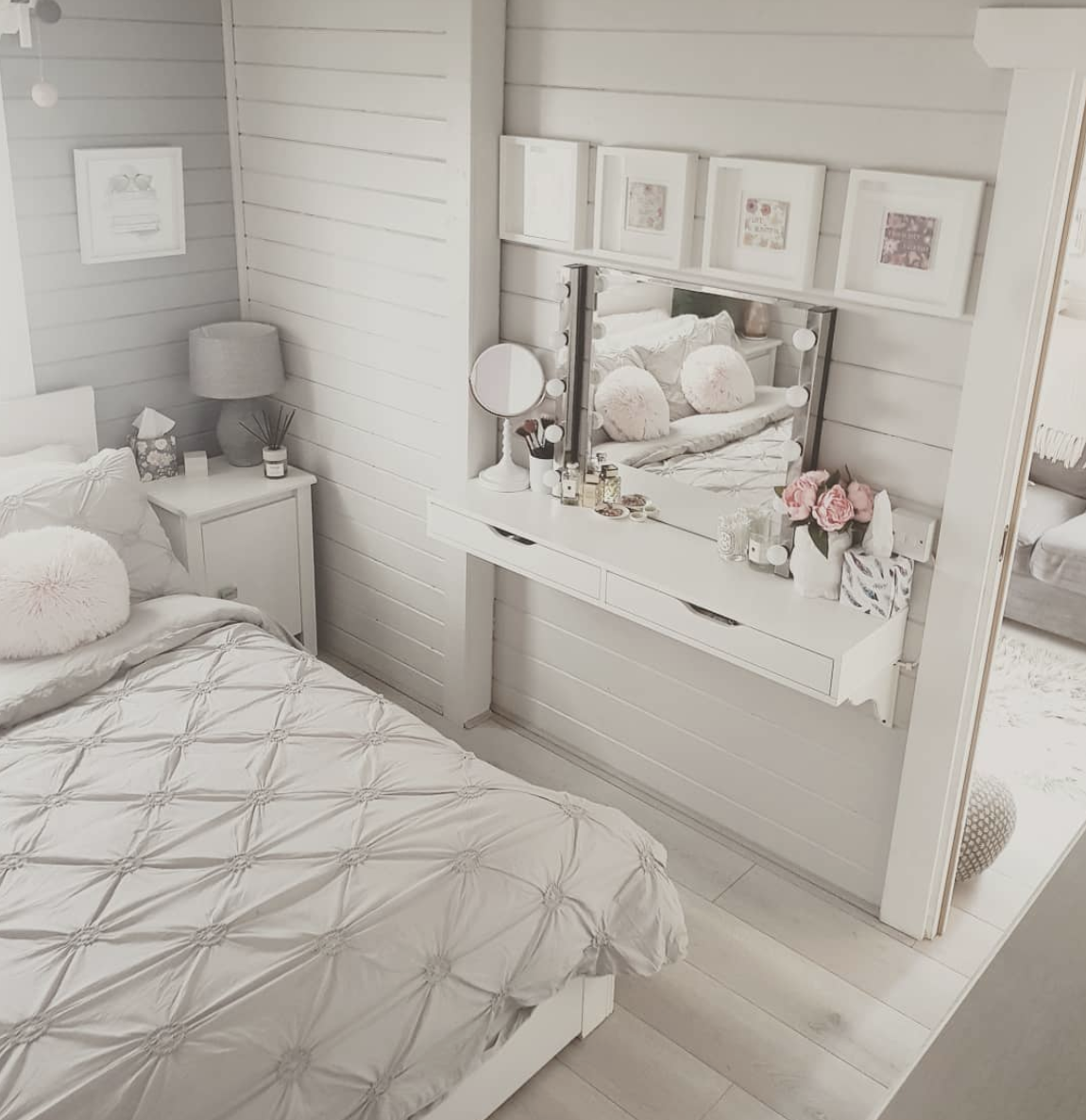 Susan has been finding workarounds for her small space since she moved in, so we tapped her for her top five tiny home tips and tricks to maximise the space you have!
Organisation is so important when living in a tiny space. The space will function best when it's highly organised. While also keeping the space tidy, even the smallest amount of mess can appear much more cluttered.
Pick furniture that doubles up and serves multiple purposes. Such as a couch with hidden storage or a coffee table that folds out to be a dinner table. Beds that have underneath storage for clothes etc.
Use the vertical space and corners. I'm lucky enough to have fairly high ceilings so I would always recommend adding extra storage up higher. But I find that adding storage with closed doors is better as it doesn't look as cluttered and gives cleaner lines.
Light is also extremely important when living in a tiny space. I have large glass double doors in my sitting room with a window behind my couch in the kitchen area. And another large window in the bedroom. Natural light is an easy way to make your small space feel bigger.
If you're lucky enough to have a garden space or balcony in your tiny space I would recommend trying to incorporate it into your living area so it doubles up as usable space for entertaining. I do most my summer entertaining outside in the patio in my gazebo and it works perfectly for me.