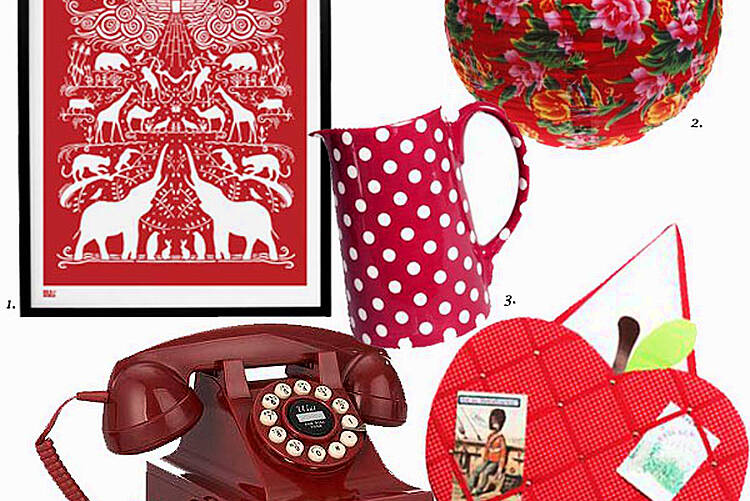 Red is the colour of passion, danger and even those retro contraptions known as telephone boxes in certain parts of the world.
Brighten up a wet and windy Monday by adding some firey pillar-box red or deepest scarlet accessories to your home.
We've selected our favourite 5 items from Pickit, get them while they're hot!