What are you greeted by when you return home at the end of the day, and what is the very first impression that guests get when they see your house?
When we decorate our homes we often neglect the outside, but if you give a little attention to the front of your house you'll reap the rewards on a daily basis. Ciara Elliott explains her design decisions for making the exterior of her home both subtle and stylish.
Before:
I moved into the house ten years ago and, to be honest, the door was always a bit shabby but at the time I thought I'd leave it that way and work on the inside, as I didn't want to move into the neighbourhood and start trendifying it up the way you sometimes see new home owners doing. This is the first time I have done anything to the front of the house since I moved in.

After:
I looked around at houses of a similar vintage and decided that I wasn't going to modernise at all, I was just going to stick with the old Georgian look, so I picked a door called London Solid from Costello Doors. I did look at some more muted Farrow and Ball type colours but, again, I looked at the houses on the street and felt I didn't want to be the neighbour with the house that looked more gentrified. It's a small cosy terrace and there is a lot to be said for fitting in.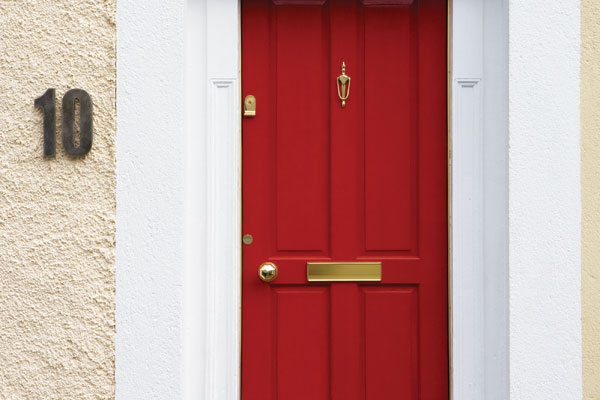 The bespoke numbers from Lyshna are certainly a statement accessories,adding a more individual look to the house without making it stick out like a sore thumb.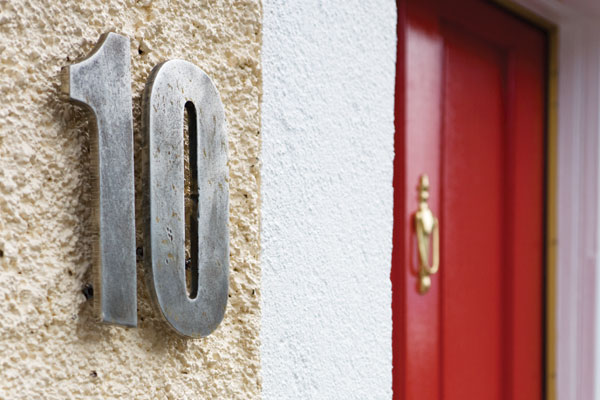 Ciara chose Sandtex wall paint that was nice, clean and simple. "The painter had suggested a dove grey, which is definitely a trendier colour, but I thought that it might make the house look a bit grim and industrial."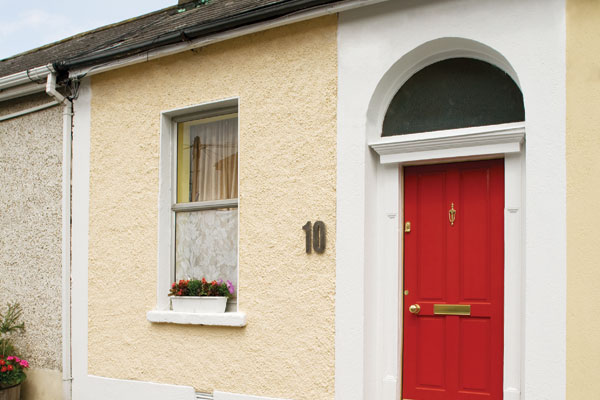 I'm very pleased with the result. The house looks so much cheerier. I particularly love the bespoke number.
Tell us what you think:
If you were decorating the outside of your house, would you prefer to bled in, or stand out?
Tell us why in the comments below.