Architect Eunan McLoughlin and his wife Sinéad put a great deal of thought and preparation into planning their house extension in order to maximise the light coming into the house and create a high functioning family space. It's now a bright and practical kitchen, living and dining area, where they spend most of their time.
(Words: Eimear Nic an Bhaird photos: Paul Sherwood)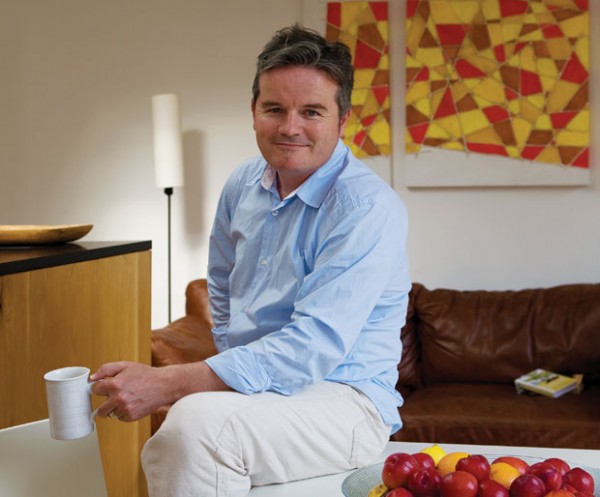 This room functions as a living, kitchen and dining area; there is a small desk, where I do some work from time to time, but it's mostly about spending quality time with my family. We have two young children, and we find ourselves spending 95% of our time in this room.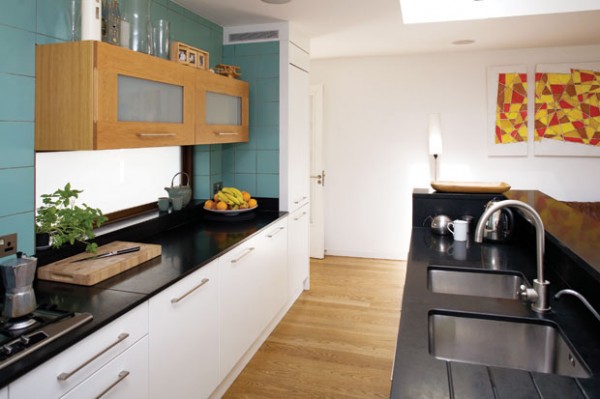 There is an important little detail in the island: because it's such a large room, with one wall that is entirely glass, we were limited with the height of the radiators that we could use, and their output would be minimal. We designed niches at each end of the island unit where we put radiators, and this ensures that the heat is distributed evenly across the room. We wanted the radiators to be as discreet as possible. We decided not to go for underfloor heating as the rest of the house is old and relies on a conventional radiator system.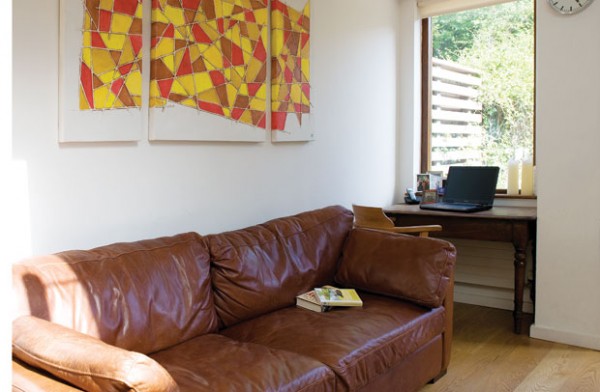 The floors throughout are American oak, which we waxed, and this worked out very well as we haven't had to retouch it in three years. The windows and doors to the exterior are iroko stained teak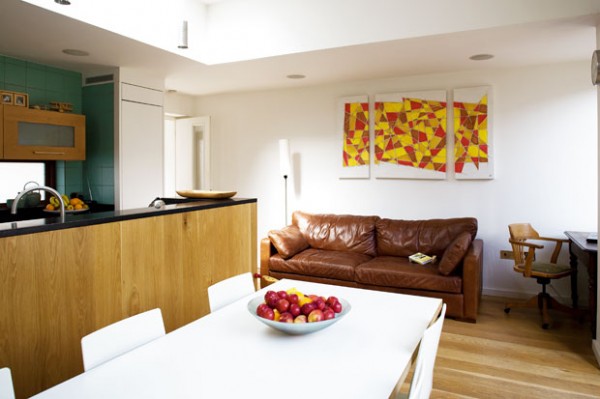 Myself and my wife designed the kitchen and then Wabi Sabi came to kit it out. There is a lot of worktop space and there is a very clear definition between the worktop and dining space. We chose honed black granite countertops and then very simple MDF cabinets. Not a lot of cost or energy was put into the cabinets, we decided to focus our money on the countertops. The skylight is directly above the island so it gives very pure, natural light over the main working area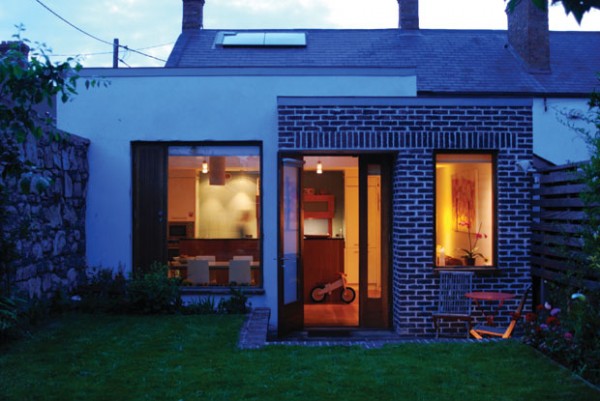 The use of brick at the back was a conscious decision - I had used it on a previous project and it makes a very pleasing aesthetic effect. I wanted to play off the brick form against the sand and cement of the main building.
Share the knowledge:
What are you top tips for maximising light in your home? Tell us in a comment!