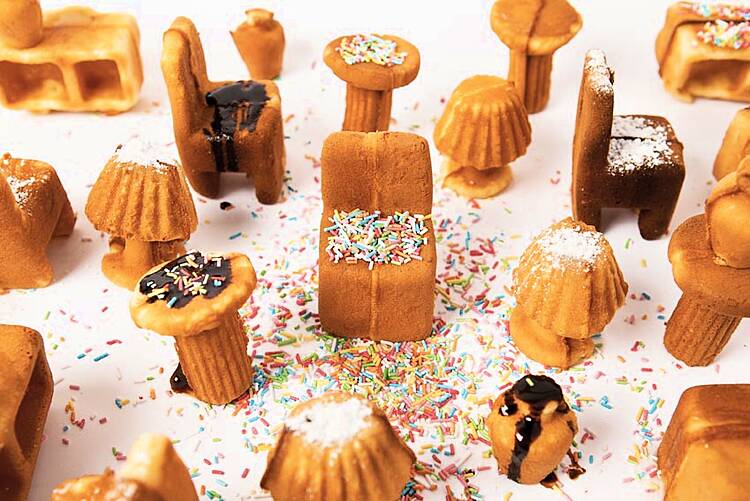 Think you've got great taste in home furnishings? Now you quite literally can with this clever idea from design duo Ryosuke Fukusada and Rui Pereira, spotted by editor Dara over on Design Milk. Born of an idea based on the fact the contemporary furniture industry feeds us so much eye candy so regularly; can we really digest it all?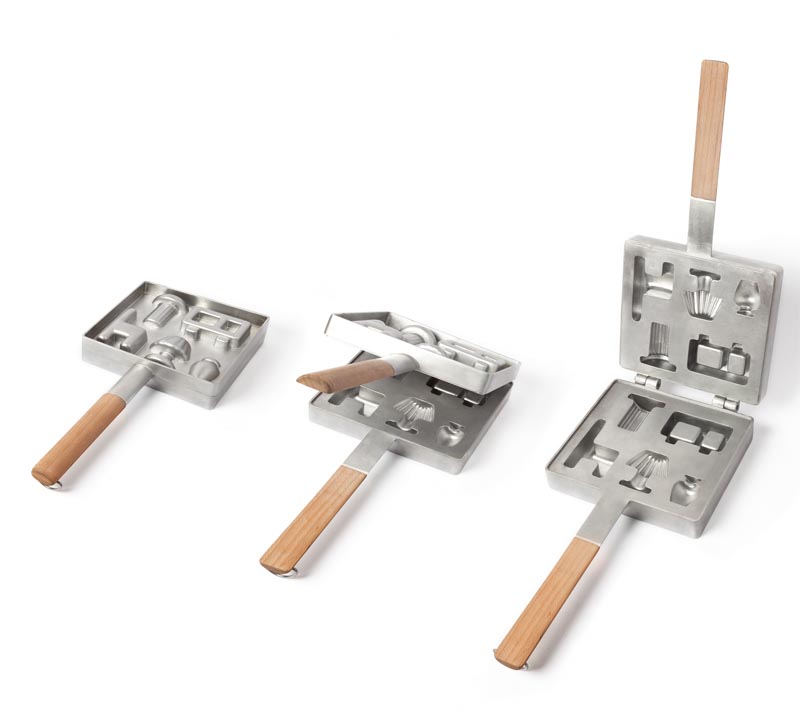 Sapore dei Mobili - or furniture tasting - neatly presents the idea back to us in bite-sized furnishing shaped waffles. Yum! A concept right now, the pair cast a waffle maker in aluminium and made some tasty treats using it.
We don't know about you, but this is one we'd definitely queue up to buy. Find out more over on the Sapore dei Mobili website.