It may not be the new year just yet, but the January/ February 2011 House and Home is hitting the news stands right now, and in this new issue we took a peek inside the home of Kaz O'Connell and Philip Cooper. Here's some extra snaps of their amazing home...
(Words: Caroline Allen)
Having worked in the National Museum and now running the Irish Film Archive at the Irish Film Institute, it's no surprise to find that Kaz O'Connell's living space is far from minimal.
Living area: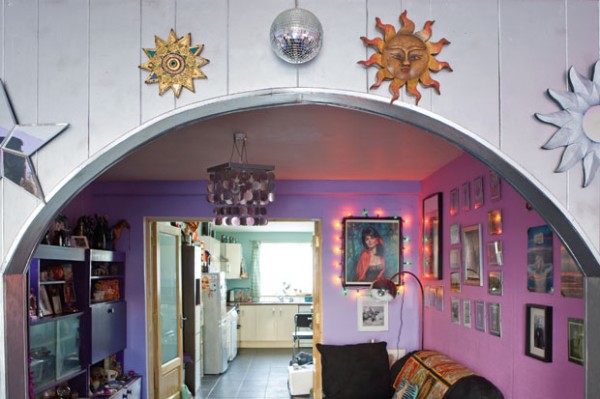 I've spent more than 15 years of my life caring for other people's collections and that translates into my home.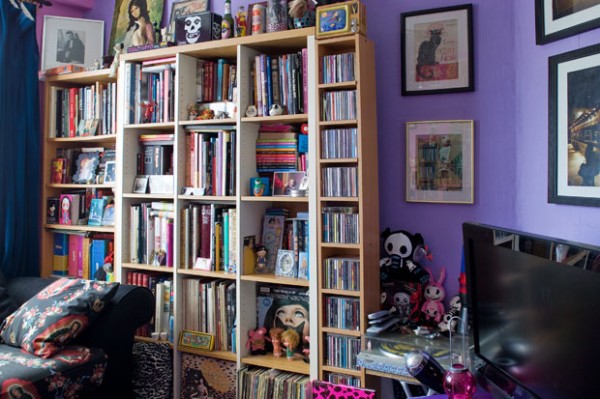 Kitsch pieces really appeal to the couple.
One of my favourites is a Disney ashtray I got in a charity shop, along with a gold bust of JFK. A lot of our religious pieces, such as the Sacred Heart picture, belonged to my granny. I was brought up Protestant, and she was Catholic and always trying to convert me. The Sacred Heart picture has my granny's, my father's and my aunt and uncle's names inscribed on it - says Kaz.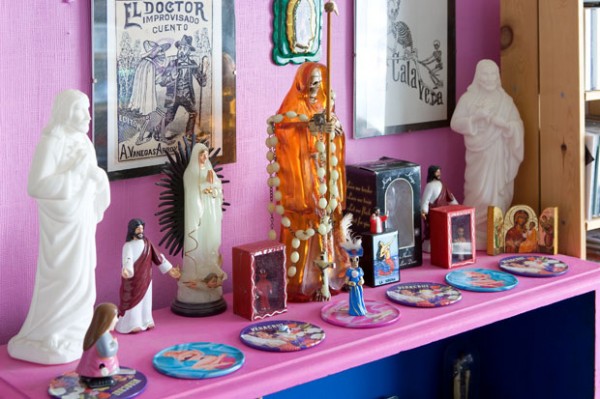 I was always very interested in decorative pieces and clutter, but it has to be organised clutter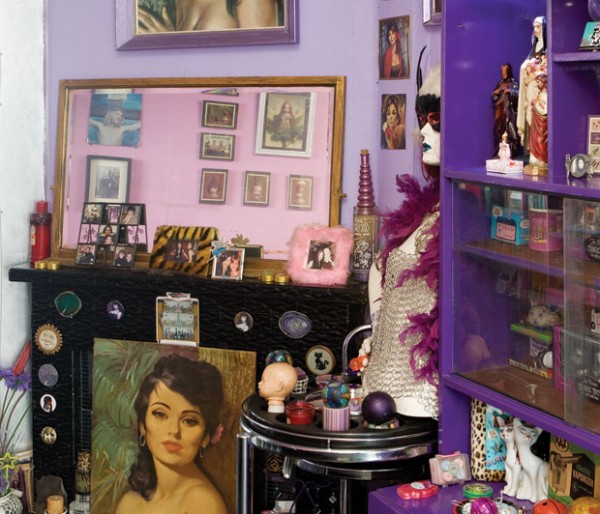 The house had been given a makeover in the seventies and we really liked the mishmash of eras. I painted the old sideboards and tables gold, purple and different shades for a vintage effect. We made the most of stuff that other people would have chucked out.
Kitchen: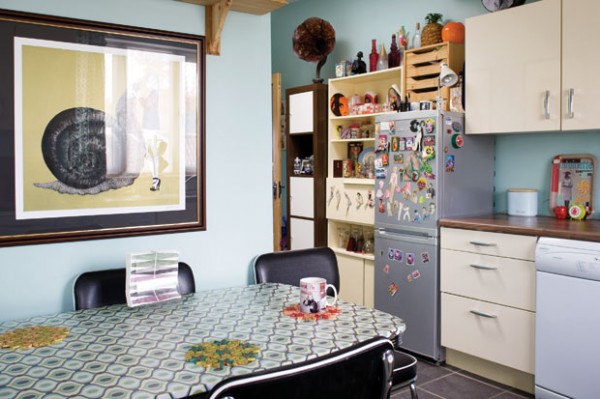 Prudently, Kaz installed a Homebase kitchen in the extension, which she mixed with vintage pieces.
Bedroom: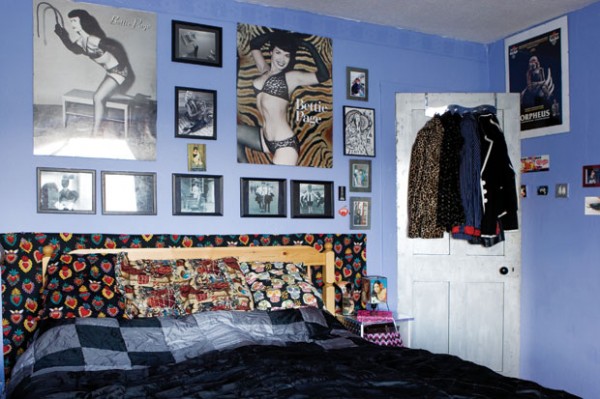 None of the décor is ironic or a fashion statement. Everything has a story. I think my love of visual clutter comes from my aunt. She was a nurse and travelled to places like Russia. She brought back crazy knick-knacks and lots of pictures and covered doors in her house with them and it rubbed off on me.
Tell us what you think:
We love how Kaz and Philip display their personal belongings in their home - but if you had to pick just one item from the photos above as your favourite, which would it be?