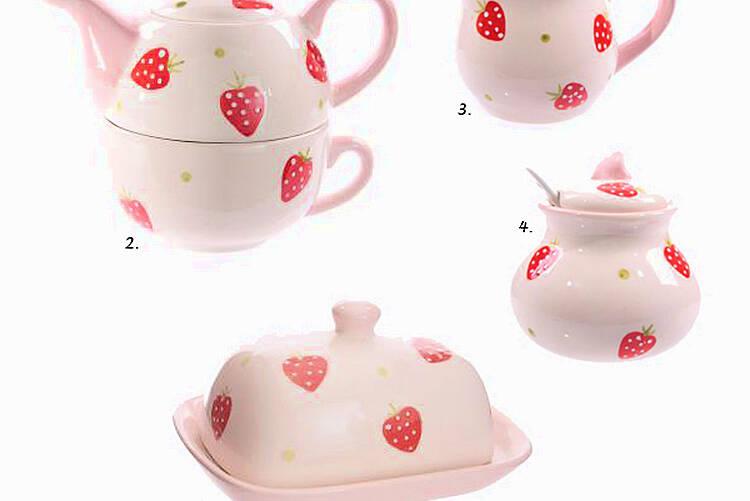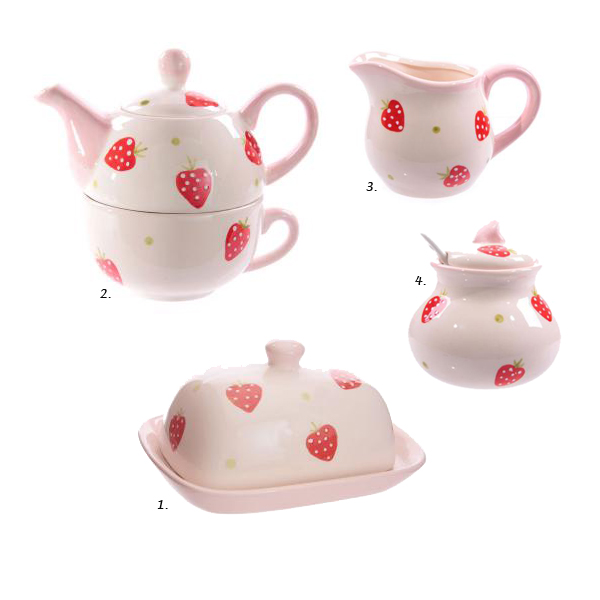 Waking up to the sunshine this morning would make us all want to scramble out onto the patio to enjoy even five minutes of our long-awaited summer. Well, the good news is Sally Sun is expected to hang around until the weekend so why not take advantage and have your brekkie on the patio in the morning? What better way to start the day? And here's all you need for a yummy summer breakfast al fresco, all new in from Reve Interiors on Pickit.
Strawberry butter dish €10.99
Strawberry tea for one set €14.99
Strawberry milk jug €4.99
Strawberry sugar bowl €5.99
All available from Reve Interiors on Pickit. Enjoy the sunshine!