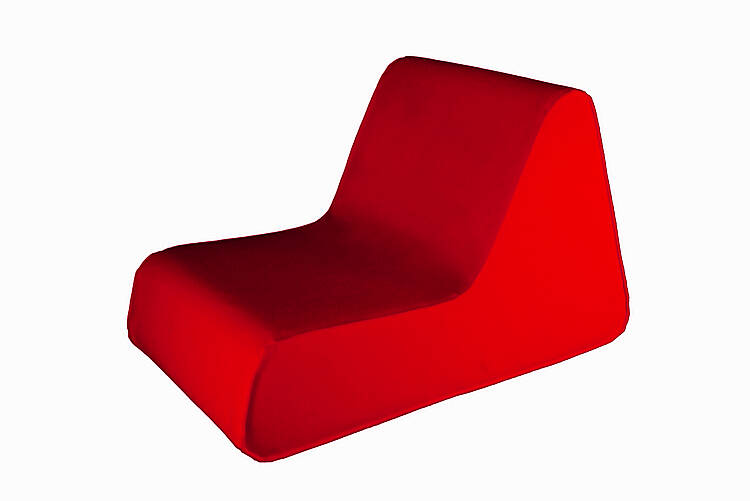 We're all willing the sun to stick around and grace our gardens this summer - but instead of banking on prolonged warm weather, peraps we should be looking for inspiration in outdoor statement furniture, mainly, outdoor chairs. Not only will they look great regardless of the weather, they also bring a burst of vibrant colour amongst your garden arrangements.
1. The Tropico seat
The Tropico seat is a bold designer piece that can be placed in both an exterior and interior setting. Even though it is upholstered, it is resilient to water and effects of the sun. The base of the chair is reinforced so placing it on paving or decking would not be a problem. The Tropico seat, €212.67 from Bouf www.bouf.com
2. Camping Chair
Cheer up a small garden with this bright Camping Chair. The striped design will give your garden a summer accent and will be welcome sight at any festival. It's lightweight design makes it easy to maneuver and the ability to fold up means you won't loose any shed space. Stripe camping chair, €10, Penneys www.primark.ie
3. The Flux Chair
This is one clever chair. A unique design from Flux furniture, allowing the user to transform a flat package with carry handle to this designer chair. Great for small spaces or bringing to the beach when a deck chair just won't do. The Flux Chair, £129 from All Up and On www.allupandon.co.uk
4. PS VAGO Easy chair
This lime green chair would be a zesty addition to any outdoor space. It would look great alongside a colourful floral display or even on a graveled area. It is UV stabilised and fade resistant, so this piece will keep looking as vibrant as the day you bought it. Rain won't effect it either as it even has a handy cut out design, allowing water to drain through easily. The PS VAGO Easy chair, €24.99, Ikea www.ikea.ie
5.
Voltaire Dining Chair
If you're looking for a real designer statement, then this is the throne for you. The Jasper Van Grootel design is an elaborate dining chair and on first glance, you would think it should be set in a Rococo style room. Treated with soft skin rubber, the chair does not loose any character and is suitable for all year round outdoor use. The Voltaire Dining Chair, €961 from Generate www.gnr8.biz
Our new July/ August issue is out now and includes an FYI (For your interior) feature on creating an outdoor room you'll want to spend time in.
Words by Colette Doyle