In our latest issue, we got to take a look  inside Paula Asple's beautiful home. As owner of Mabel & Violet, the online homewares boutique, Paula knows where to source the right kit for her chic, Scandinavian-influenced apartment.
(Photography: Paul Sherwood)
I'd like to think that my home reflects my personality and shows that I don't take myself too seriously. I'd describe it as laid-back, classic and bohemian with a dash of glamour thrown in for good measure.
Living area:
Clean and eclectic, Paula's living area combines an interesting mix of textures and colours with a calming white palette.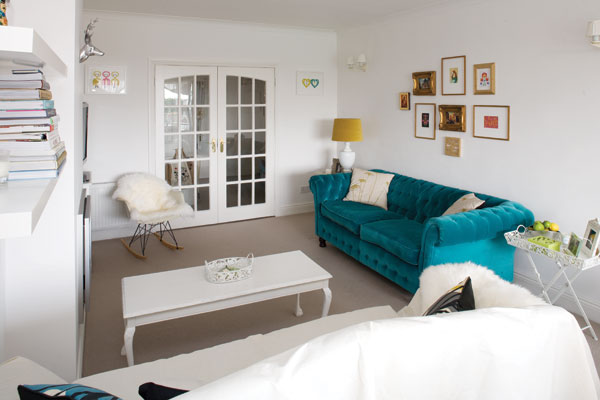 In a last ditch attempt at owning her own Chesterfield, Paula asked AJ Furniture on Dublin's Capel street to make one using Designer's Guild teal velvet.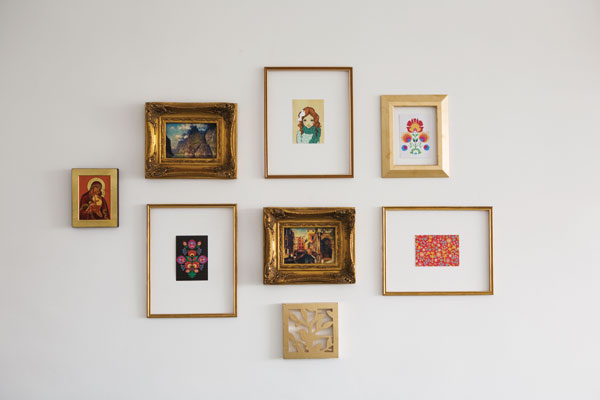 The baroque-style frames are from an antique shop on Capel Street; the other frames came with the apartment and have been resprayed in gold. The postcards fixed to the wall are from www.nineteenseventythree.com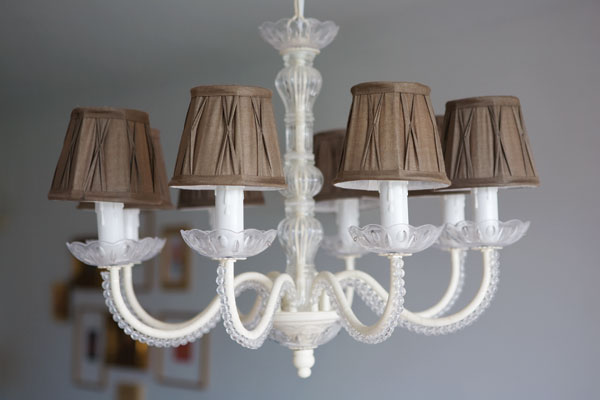 Paula often photographs her own stock herself, and this has influenced her choice of wall colour in the living room.
The walls and ceiling were painted all in white to emulate a photography studio, and I find the white soothing. It lets natural light bounce around the room.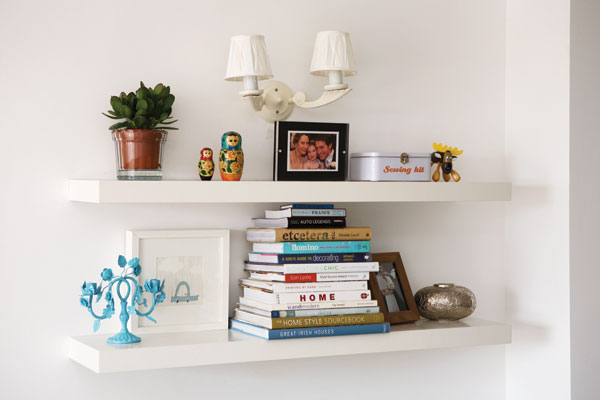 Paula's candelabra was originally dark brown, until she repainted it in a gorgeous bright blue enamel paint.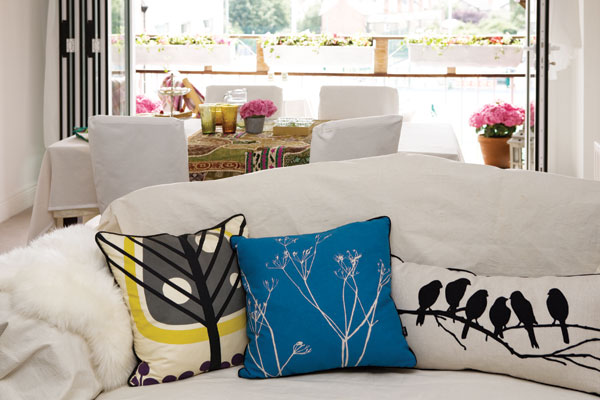 Paula gets inspiration both for her home and her business by devouring the interiors press, both in print and online.
I constantly refer to my growing collection of decorating books and I spend so much time surfing from one design blog to the next that I'm constantly inspired. Unfortunately it also means I frequently change my mind about our own home!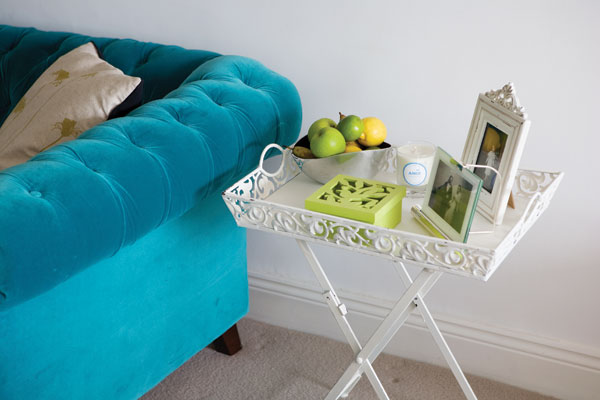 Kitchen: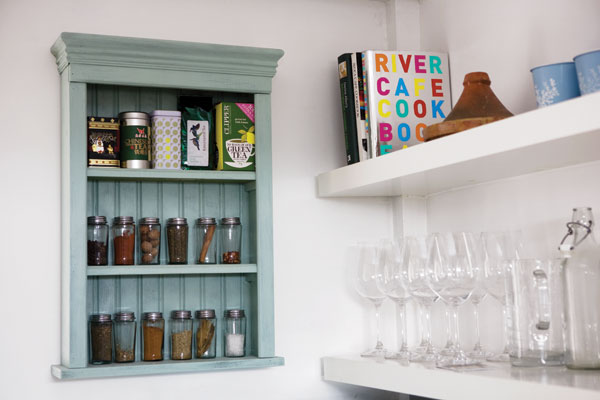 Paula's home proves she has a love - and a flair - for the 'clean-cut meets cosy' mix that characterises modern urban Scandinavian interiors.
I find I need colour too, which has been introduced through accessories and pieces of furniture. I would love to try to live in a home full of neutral colours because it is so calming, but my husband Simon couldn't live without colour and to be honest, I probably couldn't either.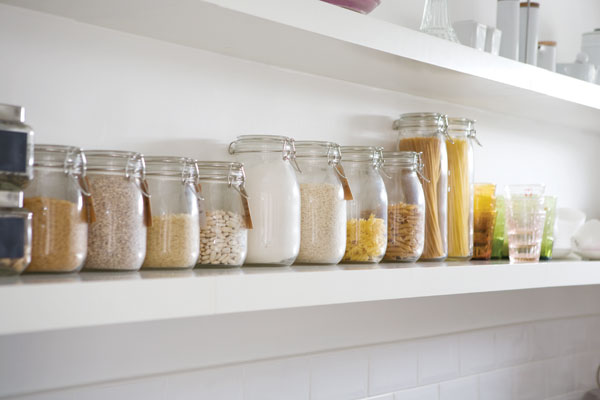 Paula is a believer in the power of reinvention...
I can't sit in a room without mentally re-arranging the layout of the furniture or changing the colour of the walls. I move things around until I'm happy with how they fit into the overall space. I love flea market finds, so if I grow tired of something I'll re-invent it or upcycle it instead of throwing it out.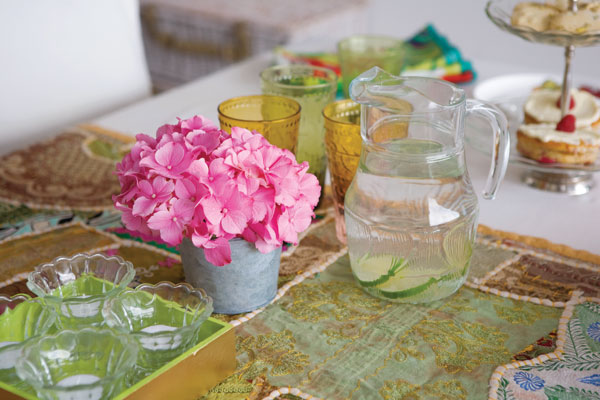 Balcony:
We love Paula's compact balcony, which seems like a great spot to unwind with a good book!
Our verdict:
Paula has perfected the Scandinavian look, while throwing in her own individual bohemian flair - with unique and eye catching accessories. Which is your favourite accessory in Paula's apartment? We'd love to know - so leave a comment! Don't forget you can read the full, glossy My Style feature in the current issue of House and Home, in shops now!
If you'd like to know more about Mable and Violet, call 01 667 5619 or visit www.mabelandviolet.com.