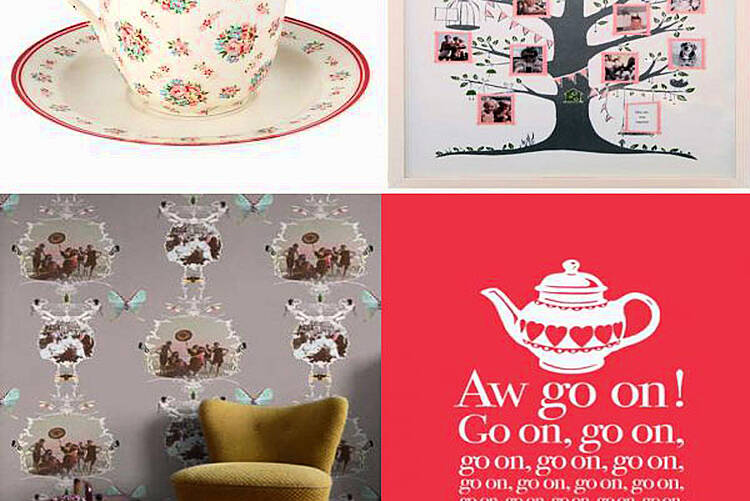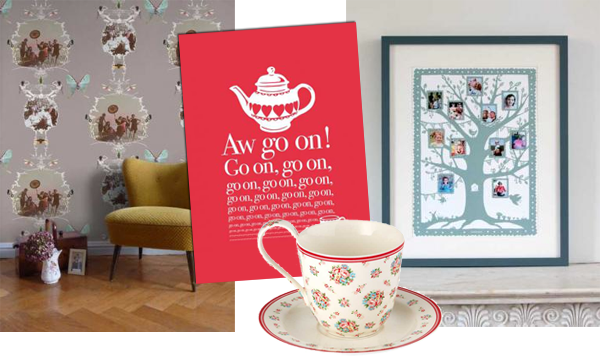 There is just so much to choose from on Pickit but we make it easy on you spotlighting our favorite store of the week. This week we are showering love on Garrendenny Lane Interiors based in Carlow.
Family Tree Photo Print A3 Green €35.00
A Bash or Do Wallpaper by Elli Popp €228.00
We really love the Aw Go On Print. It would make a fun pop of colour to any kitchen. Can you remember whose catchphrase it was?