Brid Warsop, the blogger behind Pretty Far West, has recently revamped her modern-cosy living room in the country home she shares with her husband Steve and two daughters, Maitilde and Iona. In our latest issue of House and Home, we got a first look around, and found out what defines her style. Here's some extra shots you won't see in the magazine...
(Photos: Paul Sherwood)
Hall: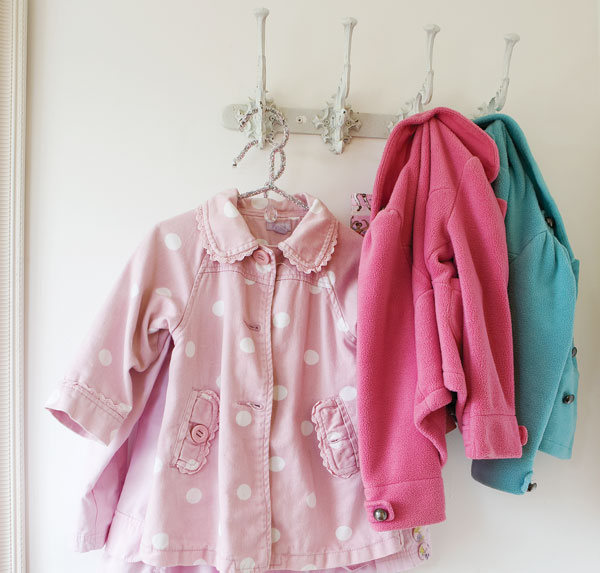 Brid's home style is laid back, but not cluttered and cosy without being twee – she verbalises it as French country: a look that is founded in simplicity, with an appreciation for the mismatching and the freestanding.
Living area:
Her sofas and chairs are from KA International:
I spent weeks with fabric swatches troubling people for their views on which colours would bring a touch of flamboyance. Now the raspberry pinks and golds make me smile when I walk in the door.

For soft furnishings, Brid's preference is for restful chalky greens and pinks, a touch of yellow and simple floral or toile patterns.
Kitchen:
Brid's most reassured items in her home include the range cooker from Esse:
It's a focal point of the house - the cheerful yellow is welcoming and it's a constant cosy presence.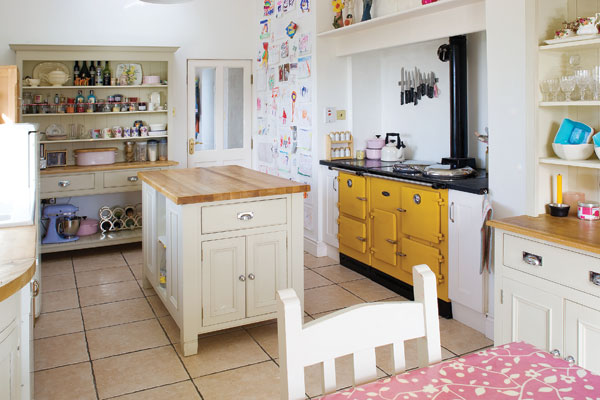 I aim for fresh and airy, with colourful touches against a calm white background. The house was originally an old cottage with dark rooms so we painted the walls white for maximum brightness. That looked so well that the whole house was zealously repainted in white and ivory.
Brid is dismayed by our throwaway culture and the emphasis many people place on changing their style each season. Instead, she ensures that everything she buys for her home is carefully researched and chosen.
We select good quality items that will last for a long time, withstand the exuberance of my little daughters, and age gracefully.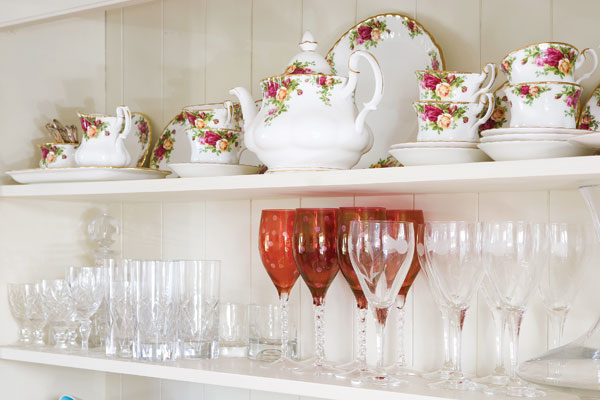 She chose her painted dressers from Neptune for their sturdy elegance. They're perfect for displaying pretty china and her extensive collection of repurposed jam jars.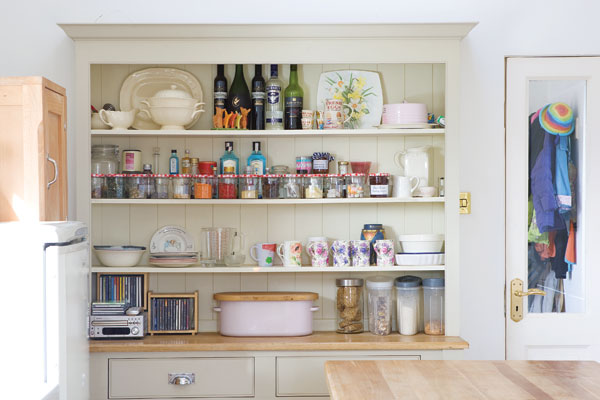 Bedrooms: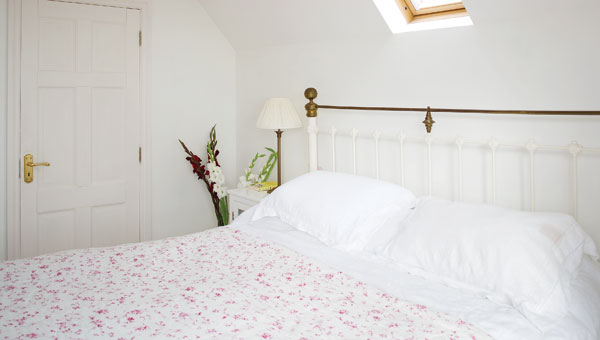 Brid has brought a calm white background into the bedrooms:
We painted some bedroom floors white, which gives the illusion that the furniture is floating.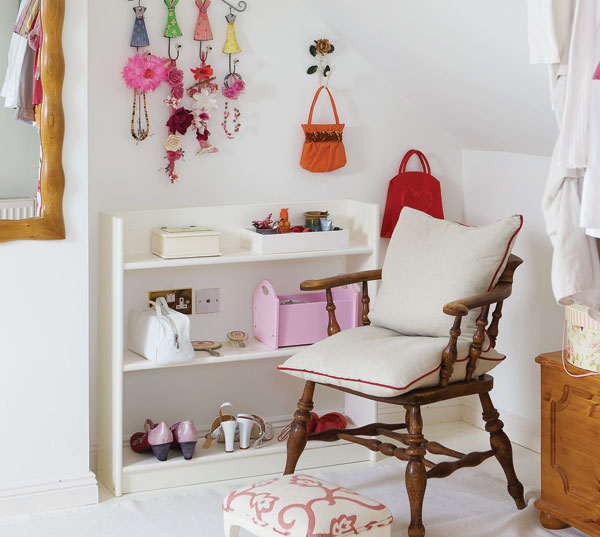 Bathroom:
Not surprisingly for one of the most active home-interest bloggers, interior design blogs are a major inspiration, particularly those with a personal touch.
I also turn to interiors magazines for the tactile appeal of print, and for information on where to source products.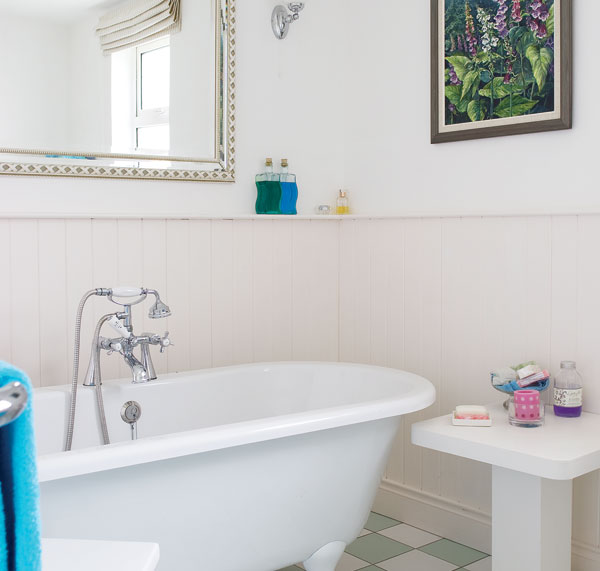 Read Brid's quirky take on tasteful country living at Prettyfarwest.blogspot.com