Thinking about getting experimental with your walls in time for a party, summer revamp or just tired of paint and wallpaper? There are so many more ways you can shake things up on the vertical, and it's a sure-fire way to express your personal style/what you're a fan of, be it music, floral arrangement, fashion and even furniture. And while these might require a bit of DIY, you'll also need a whole lot of thinking outside the box – by the looks of it anything goes.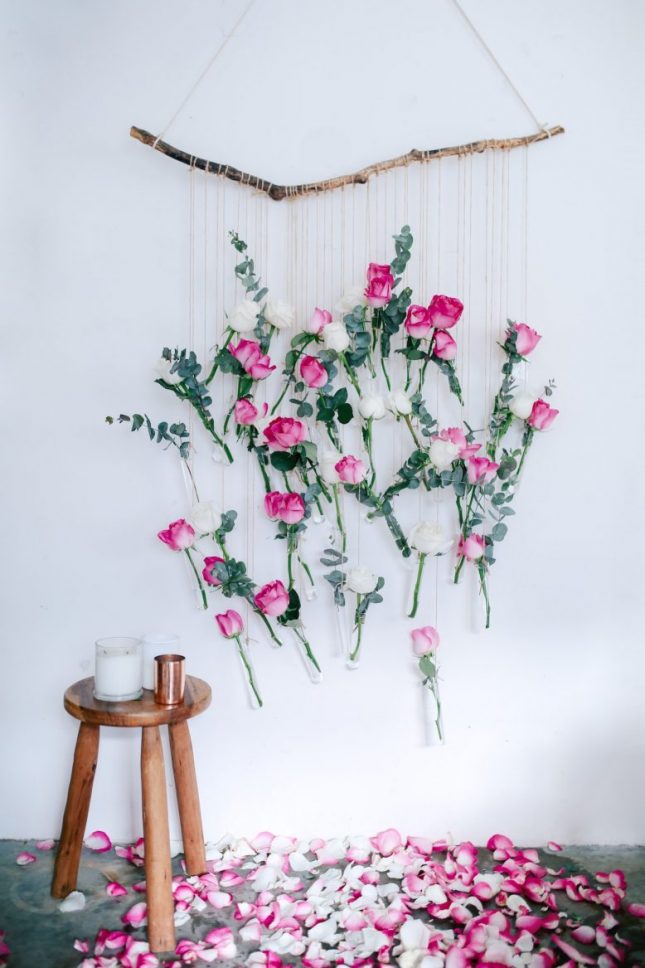 Just in time for summer, individual real or faux flowers hung along branch make an instant impact. Check out this tutorial to get started on yours.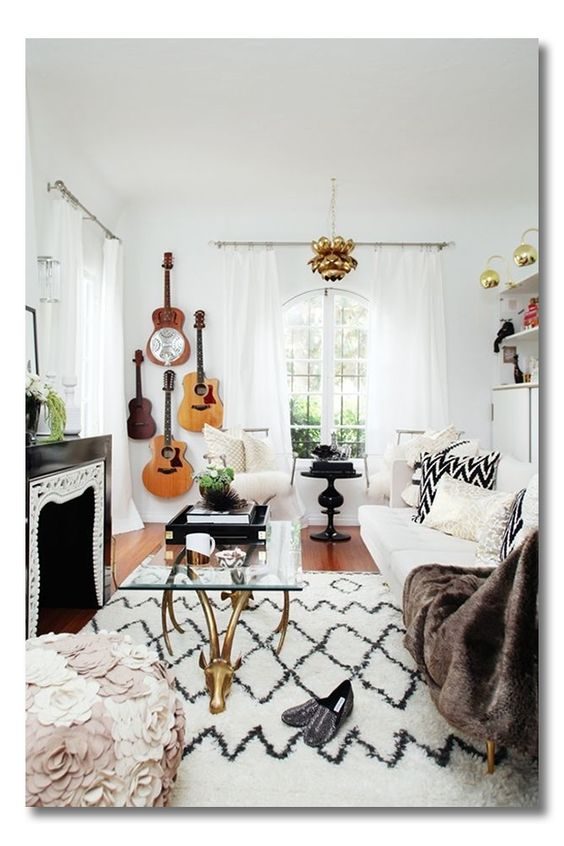 Music-lovers and collectors can make a great first impression by displaying their prized possessions in eye-catching and decorative ways.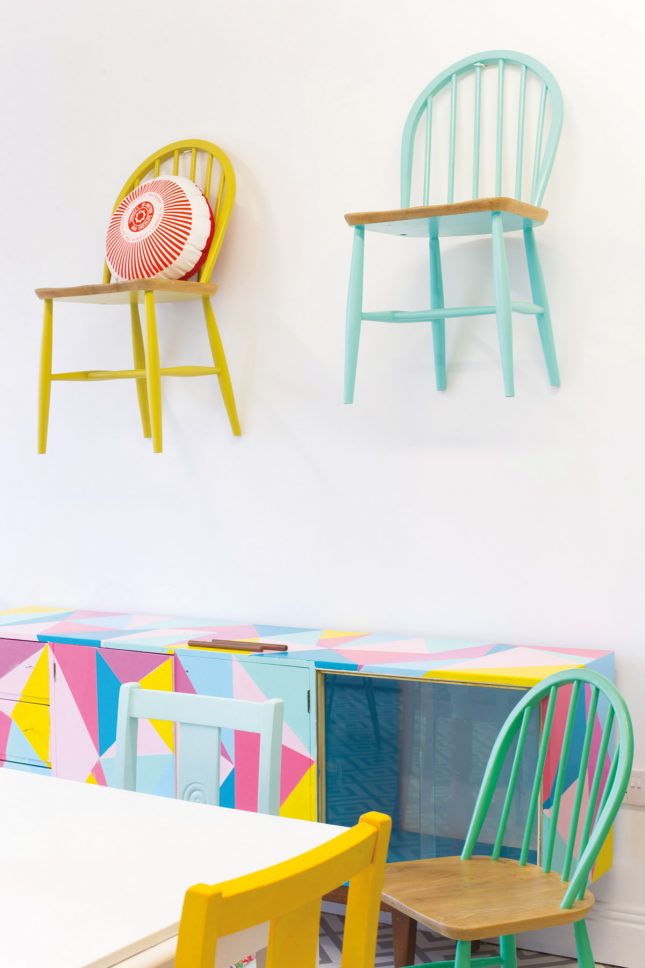 We love how bright and daring Joanne Condon of Kyle Lane's workshop in Tipperary is. Including these gorgeous upcycled chairs along the wall, make sure to catch more from Joanne's home in our March/April 2017 edition of House and Home.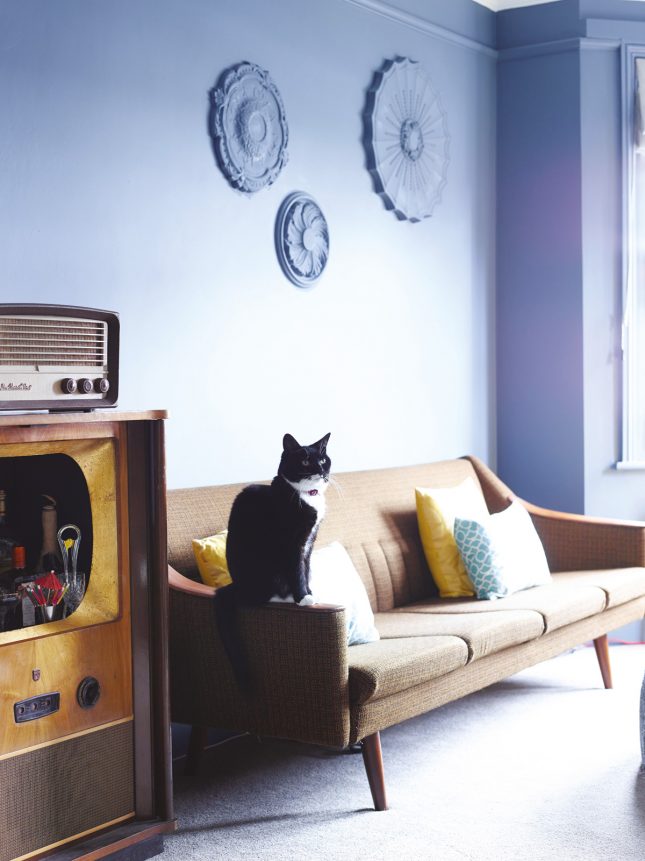 Also from our March/April issue, Merissa Patrick has very cleverly mounted three ceiling roses along her sitting room wall. "Decoration doesn't need to be in the form of a picture and this is a great way to add depth," she says.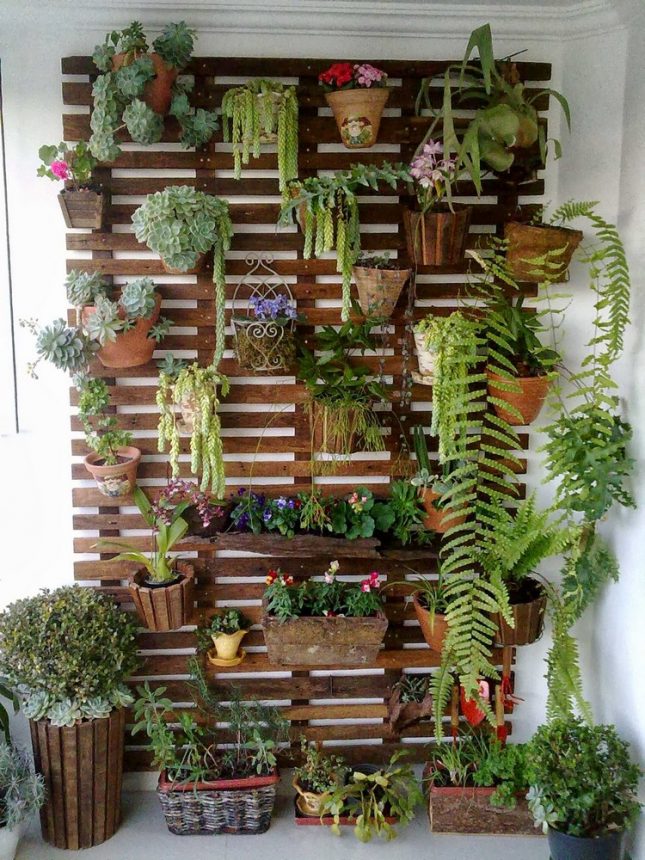 Perhaps one for your patio or other outdoor space, pack up on ferns, succulents and colourful flowers and create a enviable botanical wall, just in time for summer.
Add warmth and texture through your wall decor with weaved baskets that feature intricate designs that complement each other. Soft wool furnishings continue to back up the theme.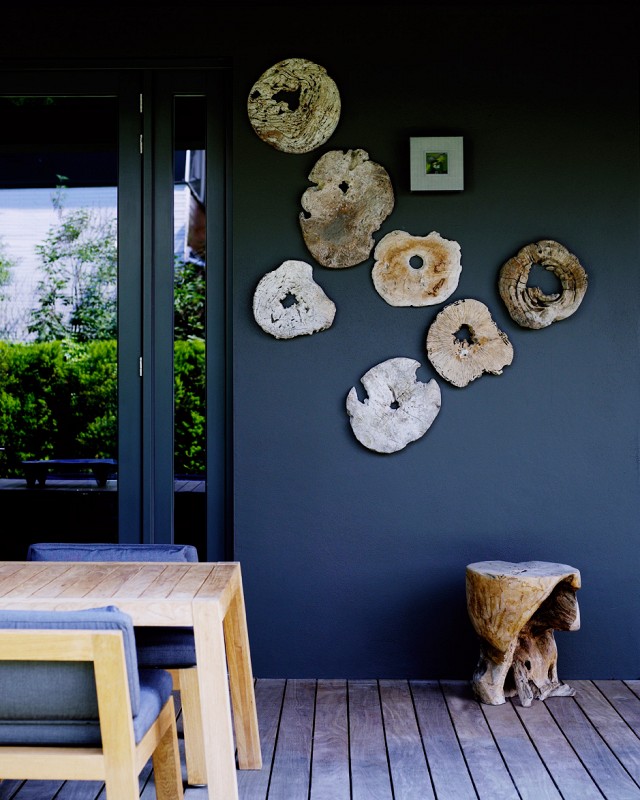 Your next trip to the beach or walk through the forest can do wonders for your walls. Look out for driftwood or old parts of tree trunks that are easy to cut. We love this look teamed with dark walls and wooden finishes that are both rough and sleek.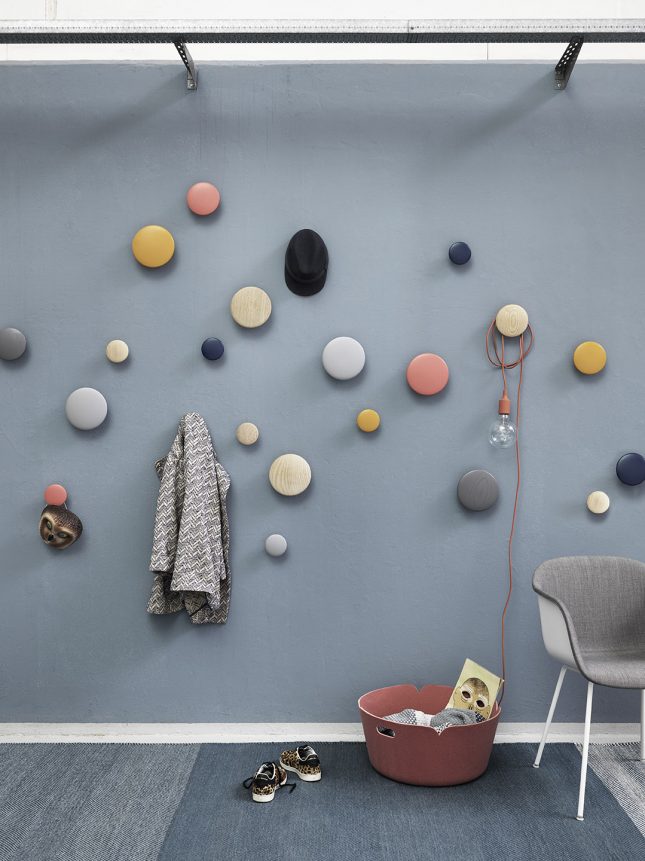 And last, but not least – seldom used or absolutely covered, we'll never tire of THE DOTS coat hooks available at Muuto.
Have some wall decor inspiration ideas of your own? We'd love to see them, so take a snap and send them to us via Twitter, Facebook or Instagram.
Picture credits
March/April 2017 edition of House and Home.
March/April 2017 edition of House and Home.