From practical spotlights to statement chandeliers, the right kitchen lighting is key when it comes to designing a kitchen. Be inspired by these bright ideas...
1. OVERSIZED FIXTURES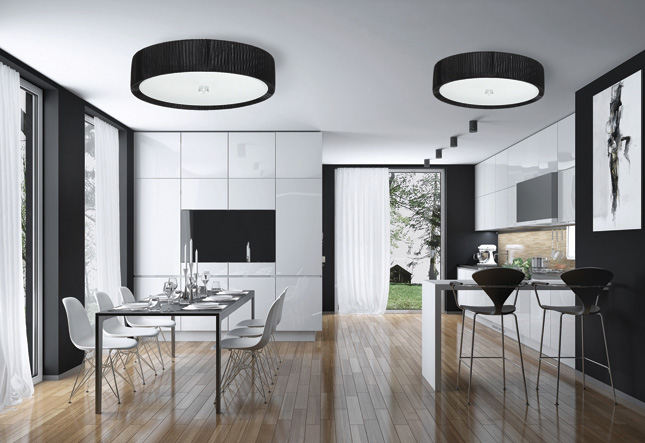 In rooms with low ceilings, flush light fittings are a fuss-free option. Though they can work equally well in tall ceilinged rooms to help emphasise the sense of space, over-sized fixtures are good for filling a space and directing the eye upward, as does this Alehandro pendant light with black pleated shade and glass diffuser (small €212, large €480) from Fantasy Lights.
2. PENDANT POWER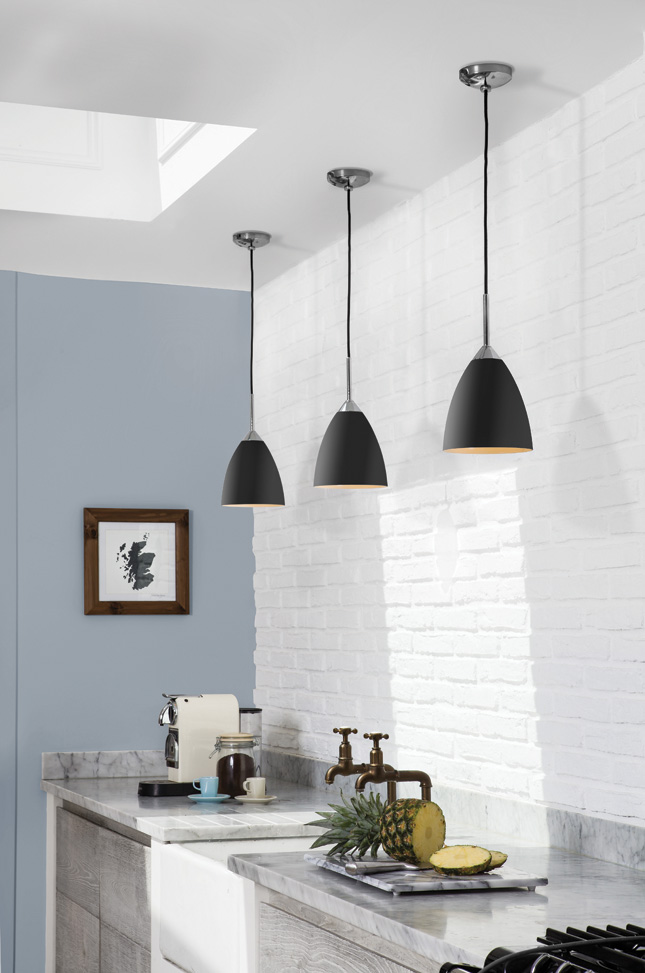 Pendant lights can be hung anywhere in an open plan kitchen. Make light of washing the dishes by hanging pendants above the sink. Joel pendant 7194, in matte black, €104.90, Hicken Lighting. 
3. STATEMENT CHANDELIER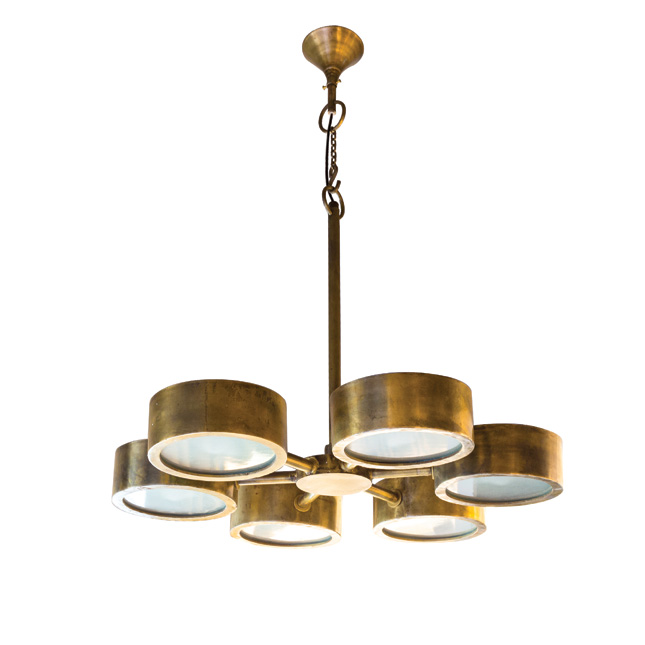 Add drama and interest to your scheme with a modern chandelier – they're not just for living rooms or bedrooms. Iron round 6-light chandelier, €595.00, Hedgeroe Home.
4. PREP LIGHTING PANELS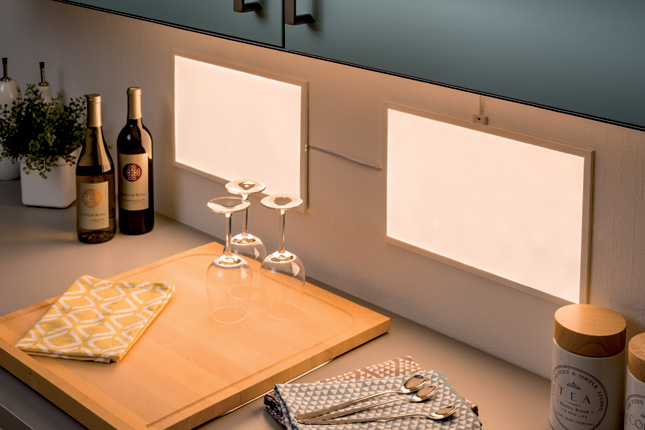 LED panels installed in a row on the wall along your prep space are a stylish alternative to under-cabinetry spots and are just as practical. The warm white LEDS emit light over a particularly large area and can be dimmed and turned on and off without touch, thanks to a built-in proximity sensor. Glow, ultra flat LED panels by Paulmann, €49.90 each, from Lights.ie
5. LEADING LIGHT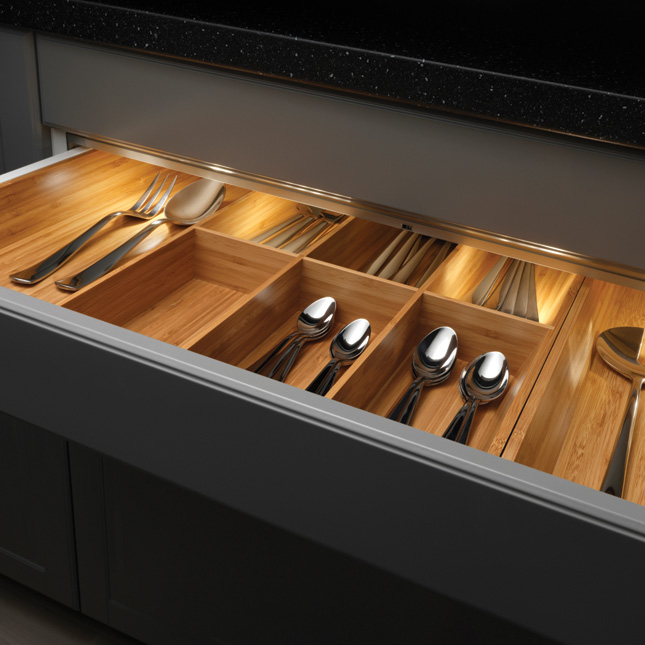 Consider lighting the inside of drawers, cupboards, and larders. Many LED light strips are flexible so they can be fitted into even the most awkward of spaces, easily. Omlopp LED lighting strip for drawers, 76cm, €35, Ikea. 
6. PRACTICAL SPOTS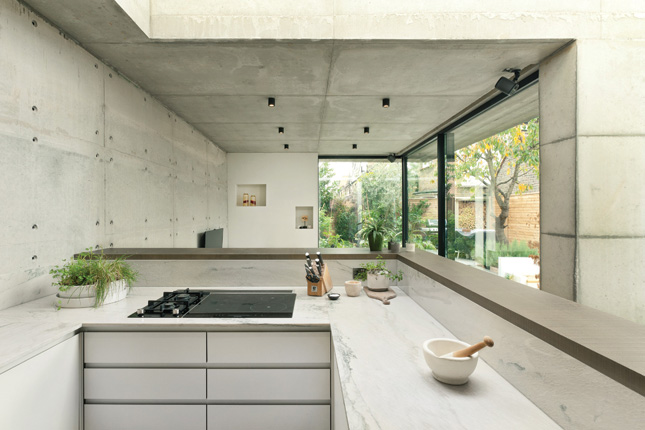 Spotlights offer a practical solution to kitchen lighting and, when fitted with dimmers, can instantly change the atmosphere from bright and functional to moody and inviting. For a stylish update forgo flush spots for ceiling-mounted LEDs. Kos round 7495 ceiling-mounted LED lights, available in four colours, €49 each, Hicken Lighting.
7. OVERHEAD LIGHTING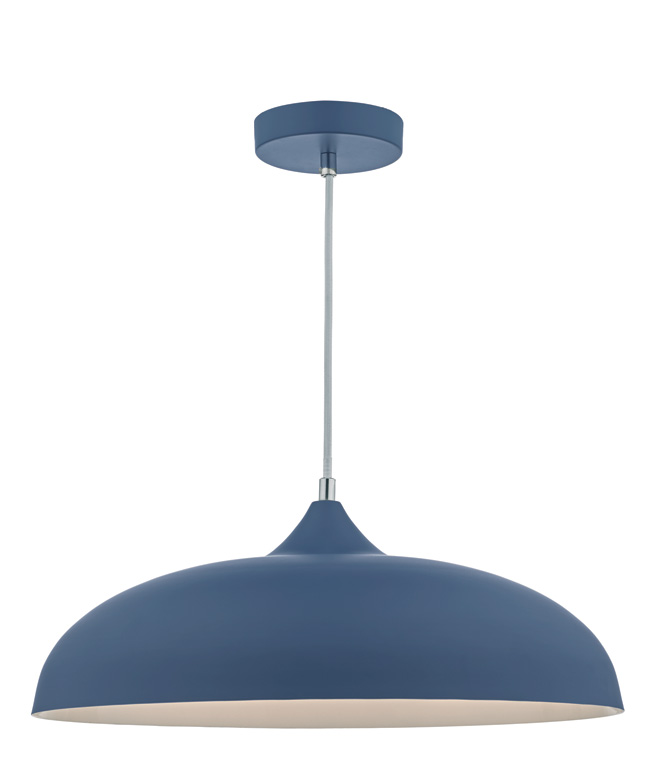 When choosing any overhead lights consider the size of the room and its height. Is one overhead light enough or will you need several? Do you want the light to coordinate with other fixtures? How much illumination is required? Can the light be controlled/dimmed? DHKAE0123 Kaelan pendant €79.95, National Lighting. 
8. TASK LIGHTING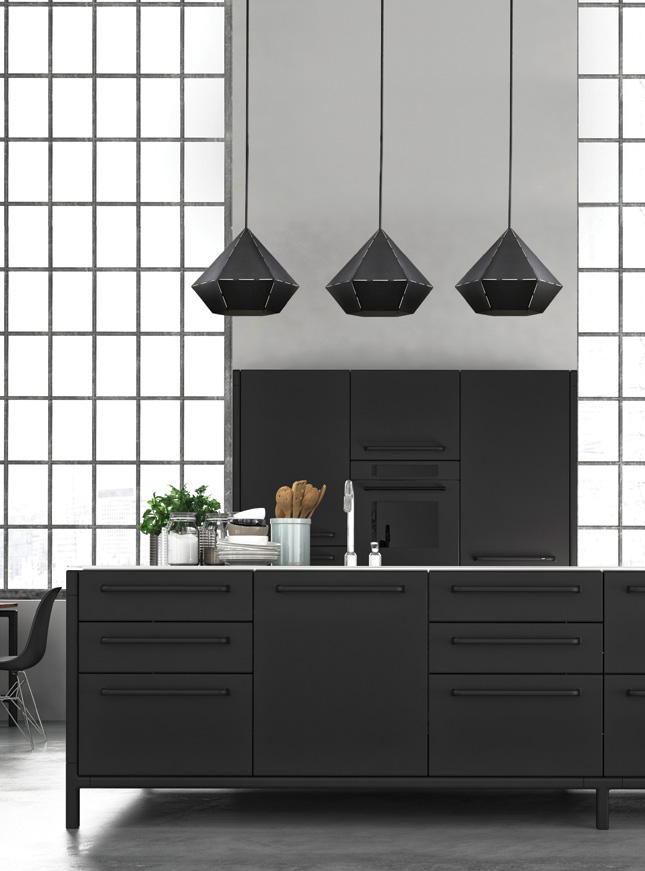 A row of pendant lights over an island is a great way of providing bright, focused task lighting. Make sure you position them in the middle of the island to create even illumination. Diamond black pendant lighting in painted steel from €63, Fantasy Lights. 
9. MUSTER A CLUSTER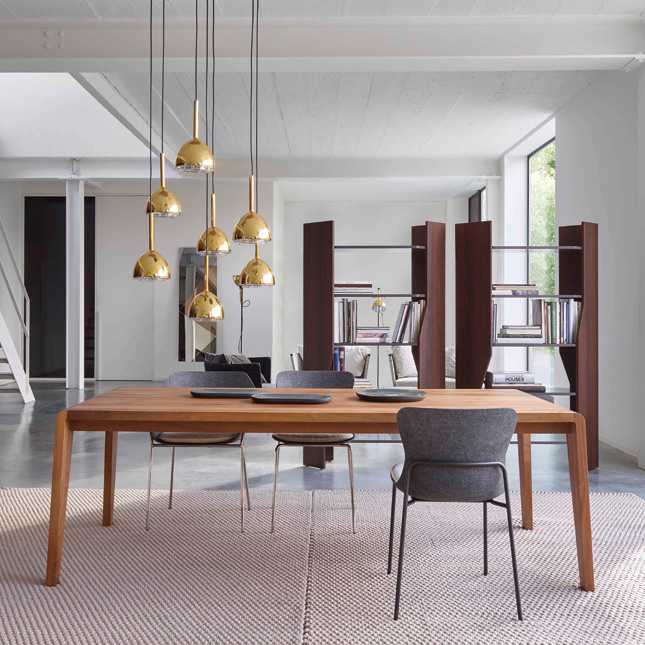 A cluster of pendants hung at various heights over a dining table is perfect for creating a focal point and a bit of drama. Brass bell pendant lights by Ligne Roset from €380 per pendant, Arena Kitchens.
10. STRIP LIGHTING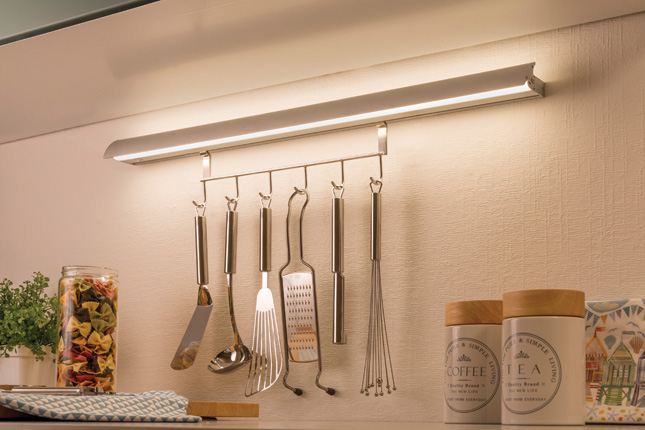 Designers have taken kitchen lighting to a whole new level with a range of quirky fixtures. This slim LED batten light not only provides glare-free light for working in the kitchen, but is also equipped with a hook strip for hanging kitchen utensils. LED batten light 'swing kitchen' with hook strip by Paulmann, €82.90, Lights.ie