Frieda Furlong's considered collection of mid-century finds is a joy to behold. Colourful, unique and user-friendly, she's sharing her tips for curating your own treasure trove and buying vintage furniture
A self-confessed mid-century magpie, Frieda Furlong's Insta-feed will have you lusting after all things retro. She began collecting vintage pieces when she moved into her home, captured by the history of these items. "Sixties furniture tells a story: Whose homes in Sweden or Denmark did these pieces previously grace? I just love the thought of that."
A piece has to be practical or it doesn't make the cut for this collector. "If I won't use it, I won't buy it. Colour makes me happy, so using a bright vintage jug or coffee pot every day puts a smile on my face."
With little space to spare, Frieda's focus is now on acquiring smaller finds but she hasn't given up on the Holy Grail of mid-century pieces: "Would the 45 Chair by Finn Juhl be too much to ask for?"
How to buy vintage furniture step one - Define your style
"I started buying mid-century furniture 14 years ago, mostly very affordable teak pieces like McIntosh, G-Plan, Avalon and some Danish and Swedish brands," Frieda explains. "Now, my search has been narrowed down for smaller homewares. I collect Cathrineholm, Dansk Kobenstyle, Dansk Quistgaard and Arne Jacobsen vintage Stelton. My husband surprised me with a rare find at Christmas: An orange lotus pattern Cathrineholm kettle in its original box and un-used!" Nice!
How to buy vintage furniture step two - Research, research, research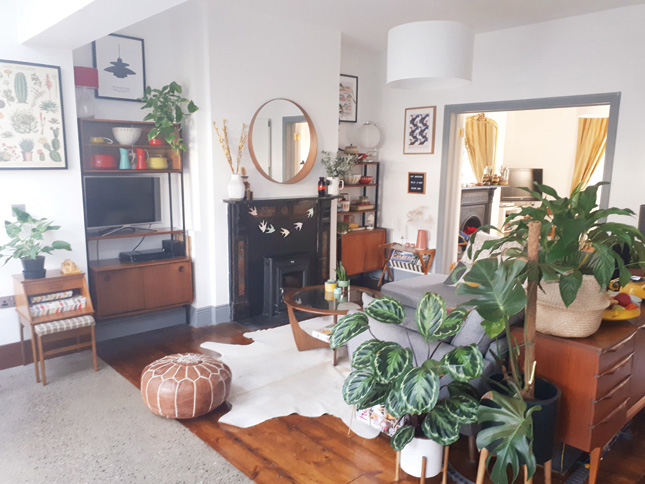 Swot up to make better choices around price and the condition of item, says Frieda. "There are noticeable differences between the decades of this period depending on where the furniture was designed: Italian mid-century is opulent, whereas the Danish-designed pieces are plainer, sturdier, more practical. I'm in the Danish camp: I love clean lines, teak furniture and everything must be on legs – it helps with a sense of space."
How to buy vintage furniture step three - Enjoy the hunt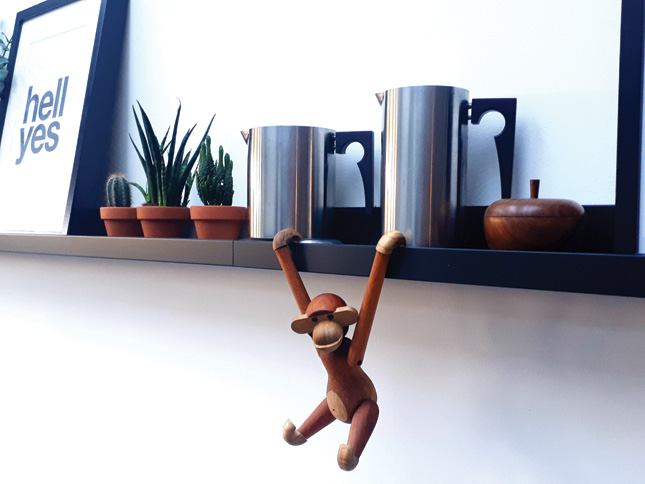 "Get to know a vintage dealer. They get to know your style and budget and can help source items for you. Richard Harte and Karl Larkin (@karlglarking) both have premises on Richmond Ave, Fairview in Dublin 3 with great vintage pieces. Naomi in Find on Cow's Lane in Temple Bar is so helpful. I get my fix in places like Kirkmodern in Blackrock (Kirkmodern.com) and The Vintage Hub (Thevintagehub.com) in Lusk. Ebay and Etsy are great for research and price sensing."
How to buy vintage furniture step four - be a considered buyer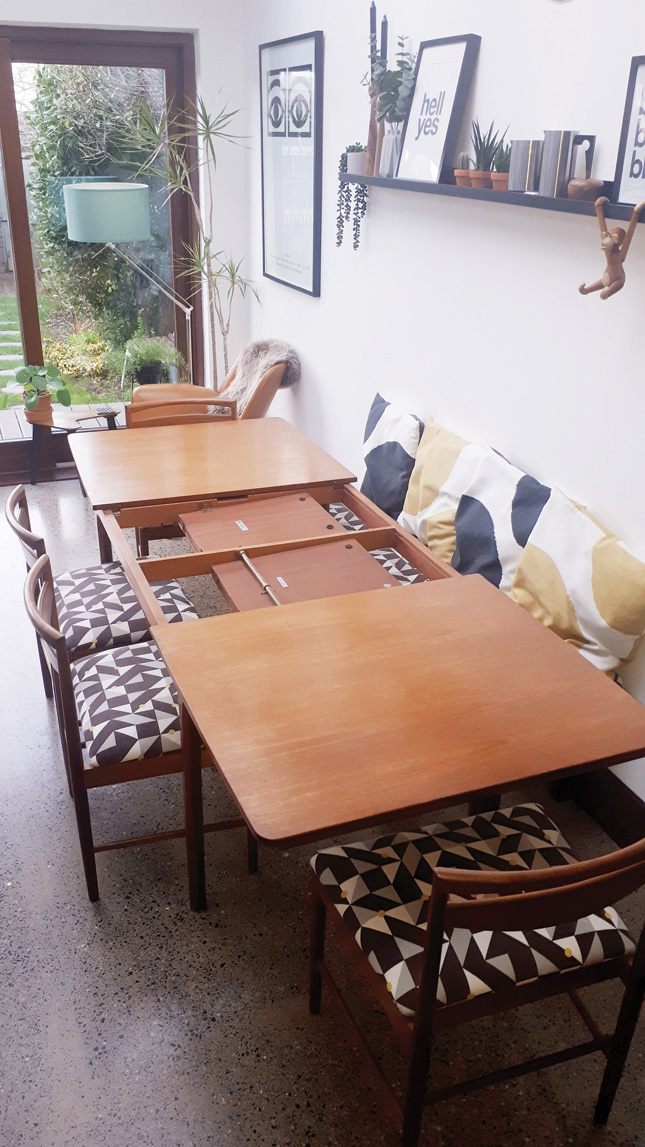 Frieda lives by the mantra, buy what you absolutely love. "Don't buy just because it's there and good value, leave it for someone. I have a complete grá for the 1960s. I would love to pretend it was for environmental reasons but the truth is that the furniture from the sixties is just so functional, it is perfect for small spaces and well built. My McIntosh dining table is narrow and has two hidden leaves in it to extend to fit 10 to 12 people."
How to buy vintage furniture step five - Be patient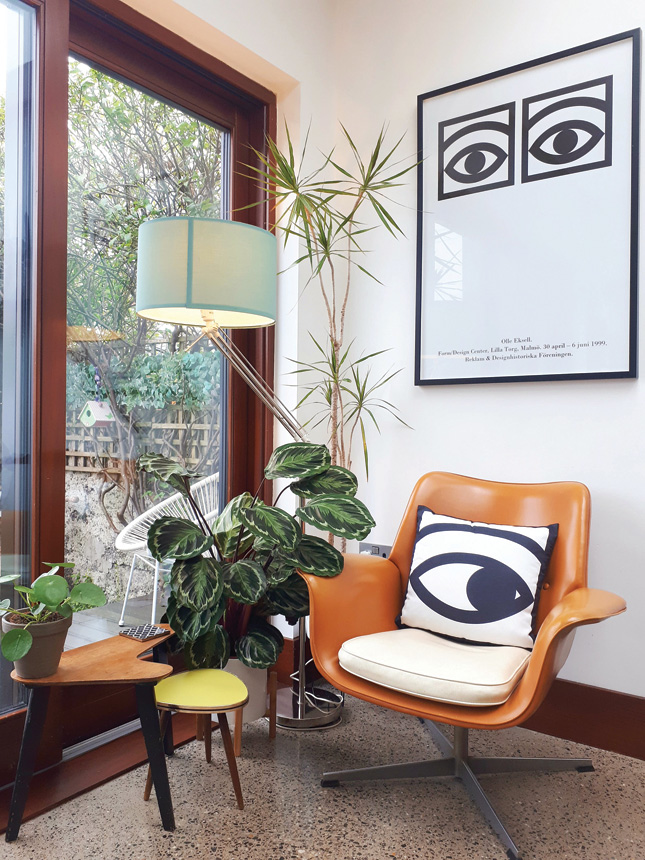 A collection that develops over time is far more satisfying, reveals Frieda. "My favourite piece is still my first vintage purchase: A 1960s orange Swedish swivel chair. I bought it from Wild Child on South Great Georges St and it takes pride of place in the kitchen."
She still has a few items on her lust list: "I would love to get my hands on a staved teak Dansk Quistgaard lidded ice bucket. They are huge with a funky orange interior, perfect for a summer party. I'm eager to revamp our bedroom so am on the lookout for a mid-century teak headboard with floating lockers.
"I would love an original vintage PH5 pendant light for my hall and I have always lusted after Kai Kristiansen model 42 dining chairs, completely out of my league but I can dream."
Follow Frieda on Instagram, @frieda_100, for more vintage tips and a look inside her gorgeous home!