Bored with paint and paper? Here's how wood panelling can enliven plain walls and bring instant character and texture to otherwise ordinary spaces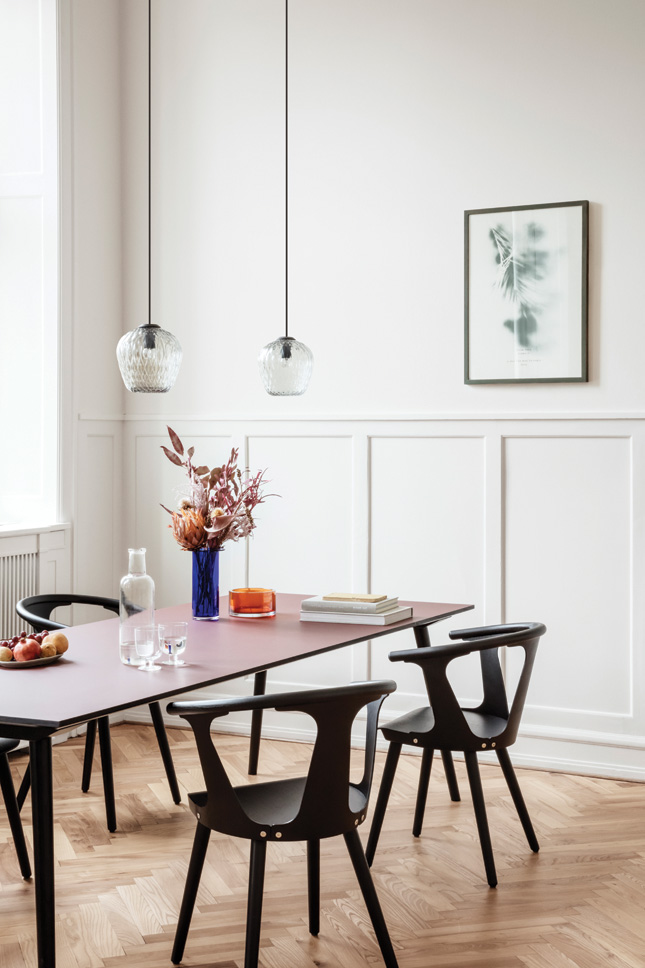 Could it be trendier? Traditionally used as a cosmetic solution for damaged or uneven walls, wood panelling has seen a huge resurgence in recent years.
Available in a variety of styles and finishes, it works in almost any interior scheme – not just period properties – and is the perfect way to add instant character and personality, especially in newly built homes that lack any architectural detail or those that have been stripped back.
Use it to dramatically alter the proportions of your living room, as an alternative to tiles in the bathroom or to clad the ceiling. Say goodbye to the '70s shiny knotty pine stereotype and hello to your newest interior-design crush.
What works where with wood panelling?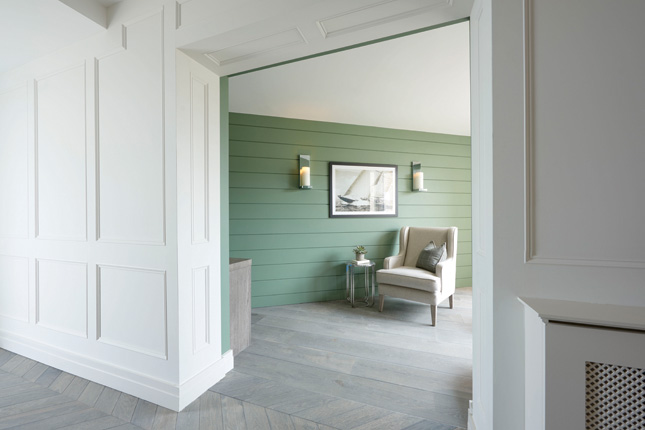 There are many considerations when panelling a wall from aesthetic to practical.  If you live in a period property and want to replicate an existing period design or enhance the architecture with something bespoke it's a good idea to contact a specialist joinery, such as Abington Design House in Dublin, which specialises in restoration and custom-made panelling.
If your home is a new build and has no obvious discerning features, take your visual cues from a fireplace or style of doors and echo them in the design. The exact height will be influenced by features such as fireplaces and windowsills. "You should also consider the size of individual panel frames," advises Gary O'Brien, Abington Design director.
"In tall ceilinged rooms keep the frames as big as possible. If you have to go lower make them wider." Your design should allow for radiators and if there is access needed to any pipework. Gary advises moving light switches and sockets if necessary. "And don't forget to factor in the placement of existing furniture." Arlene McIntyre, creative director at Ventura Design suggests accurately measuring the design out beforehand and drawing out on the wall to ensure balance and symmetry.
Wood V MDF panelling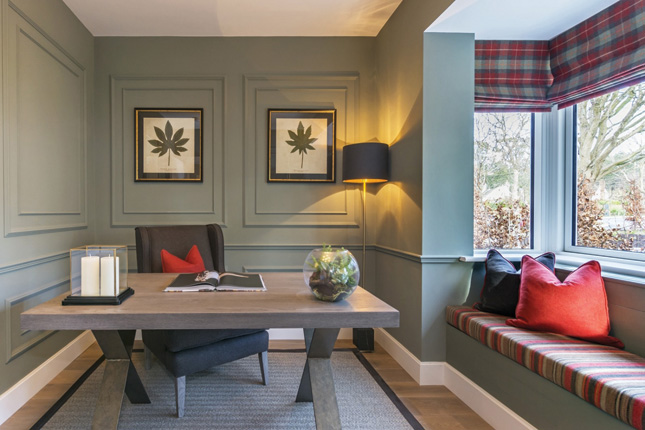 Materials matter: Your wood panelling choice will likely be dictated by your budget and the look you're aiming for. When choosing real wood, pick something that is easy to work with. You won't have to worry about durability, since you won't be walking on it, but moisture content is a consideration. Solid woods such as oak and walnut are expensive and can cost from several hundred euro per linear metre.
If vintage is your thing, think reclaimed floorboards, which can be more cost effective. Softwoods such as pine and birch plywood are cheaper and can look really modern stained or oiled. Most wall panelling on the market today is made from high quality, moisture resistant MDF and painted.
"The current trend is to use monochromatic paint on the panels and walls," says interior designer Sinéad Considine at The Interiors Project. MDF is considerably cheaper than real wood. Wall cladding specialists Woodpanelling.ie sells pre-made MDF panelling in a choice of four designs, designs, including traditional and V-groove from around €120 per linear metre, inclusive of installation. As well as the type of wood, Sinéad cautions that prices can also vary greatly depending on the method of wood panelling used.
Choosing a style of wood panelling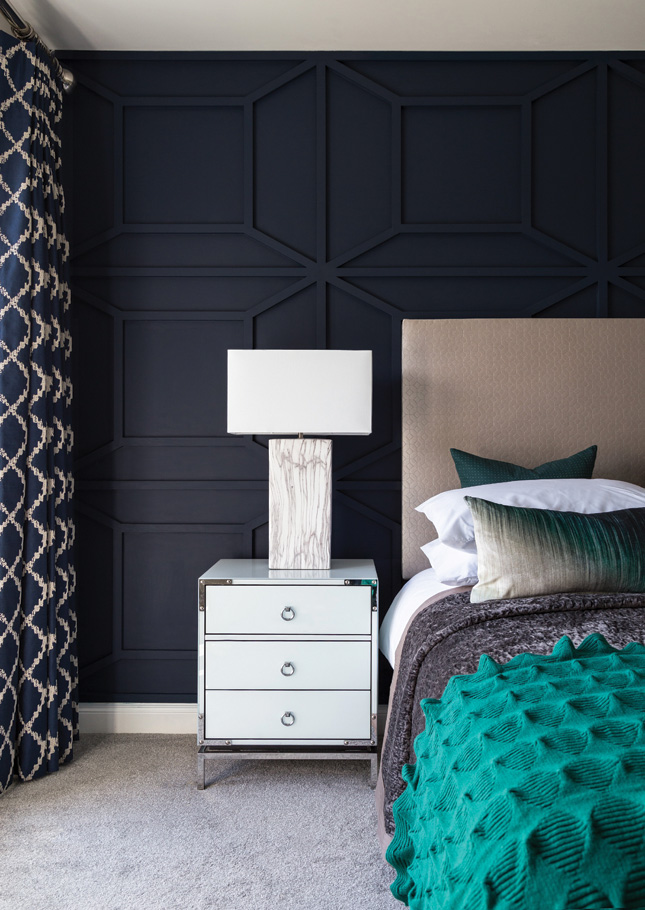 From shiplap to shaker, choose a style that suits your space and décor.
Jacobean-style panelling, a design that's made up of a series of evenly sized squares, is a perfect choice for Victorian and Georgian homes.
Wainscoting, "where the lower half of the wall is covered in full timber panels in surrounding frame and moulded beading is another option for such homes but more expensive as the design is usually custom-made," says interior designer Sinead.
Tongue and groove panelling, which comes beaded (for a Victorian/Edwardian feel) or V-groove (more mid-century in appearance) is most suited to bathrooms as there's no gap between the boards for water to gather.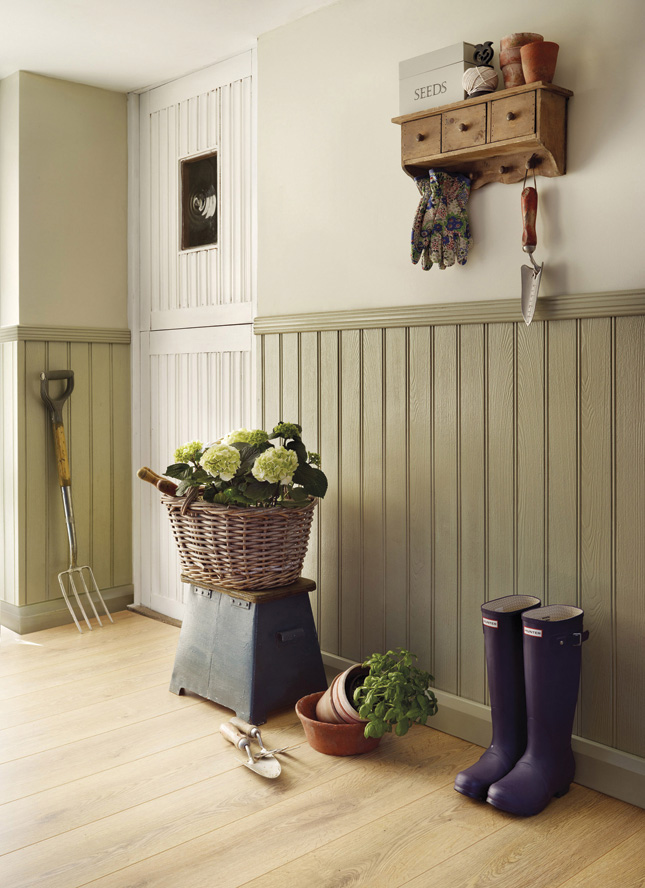 Flat plank painted vertical panels installed full height, butt to butt with no space in between can look really simple and stylish, with an almost Scandi vibe. They're easier to use, with few fixing options. You can also apply them horizontally if you want a small space to look wider. Play with the width of the panels. Extra-wide planks will create a more contemporary vibe. Traditional shiplap will give the same feel only is laid with a gap in between each board.
One of the easiest (and cheapest) ways to add architectural interest to a room is to fix a series of beaded frames directly to the wall. "Beading can be single or double depending on how much texture you want to create," says Arlene McIntyre. Looking a DIY solution? Check out Richard Burbidge decorative mouldings.
Box moulding is another DIY budget fix. It consists of adding moulded timber strips directly onto plaster walls either with glue or nails and then painting the entire wall to create a fully panelled effect. You can customise not only the size of the boxes but also the thickness of the boards. "The design needs to be mapped and measured meticulously before application as the slightest miscalculation can throw off the symmetry of the room entirely," cautions Sinéad Considine. Check out YouTube for 'how to' tutorials
Have a go faux
Love panelling but don't want to commit? Try one of these faux-friendly panelling alternatives.
3D style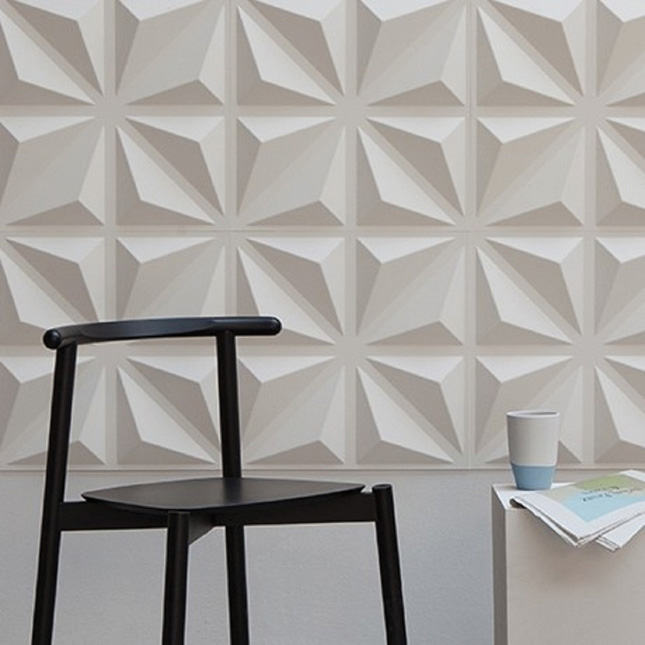 Create wow-worthy walls with eco-friendly, easy-to-install wall panels made from pressed bamboo by Dutch label 3DWall Décor. This 'Cullinans Design' is available in a set of 12 50x50cm panels from Stg£60 at Vivalagoon.com.
Paper caper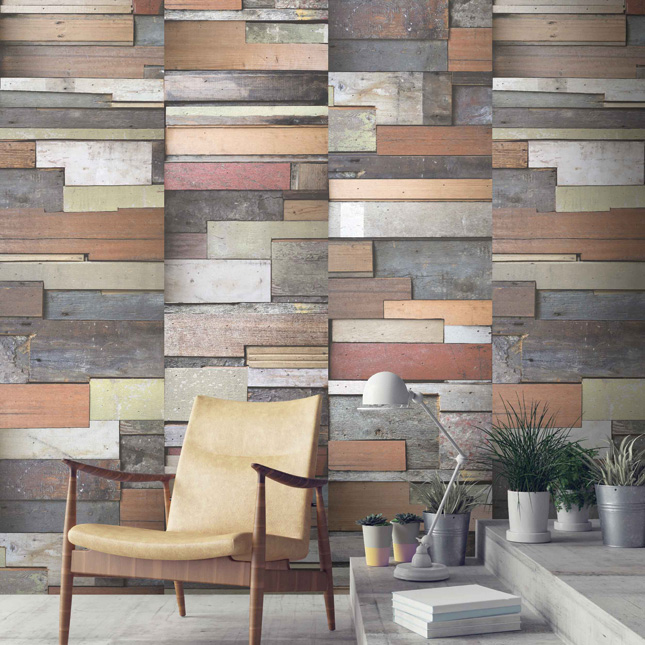 Faux wood panelled wallpapers are now so realistic you'd never know they aren't wood until you touch them. This Reclaimed Wood Wallpaper from Stg£75 a roll at Woodchipandmagnolia.co.uk would look great as a feature wall.
Painted panels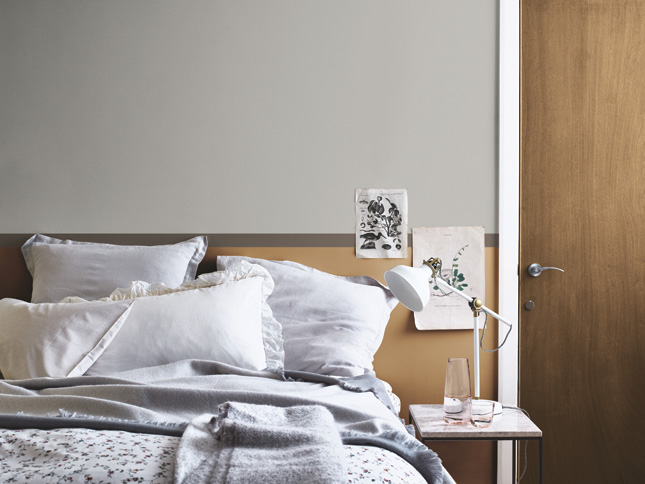 For a modern take on traditional wainscoting paint your walls half way up in a contrasting shade, such as Dulux Spiced Honey and add a narrow stripe above in Dulux Vintage Smoke, to give it definition.
You might also like: Hallway revamp: 4 ways to design an entrance that makes a statement