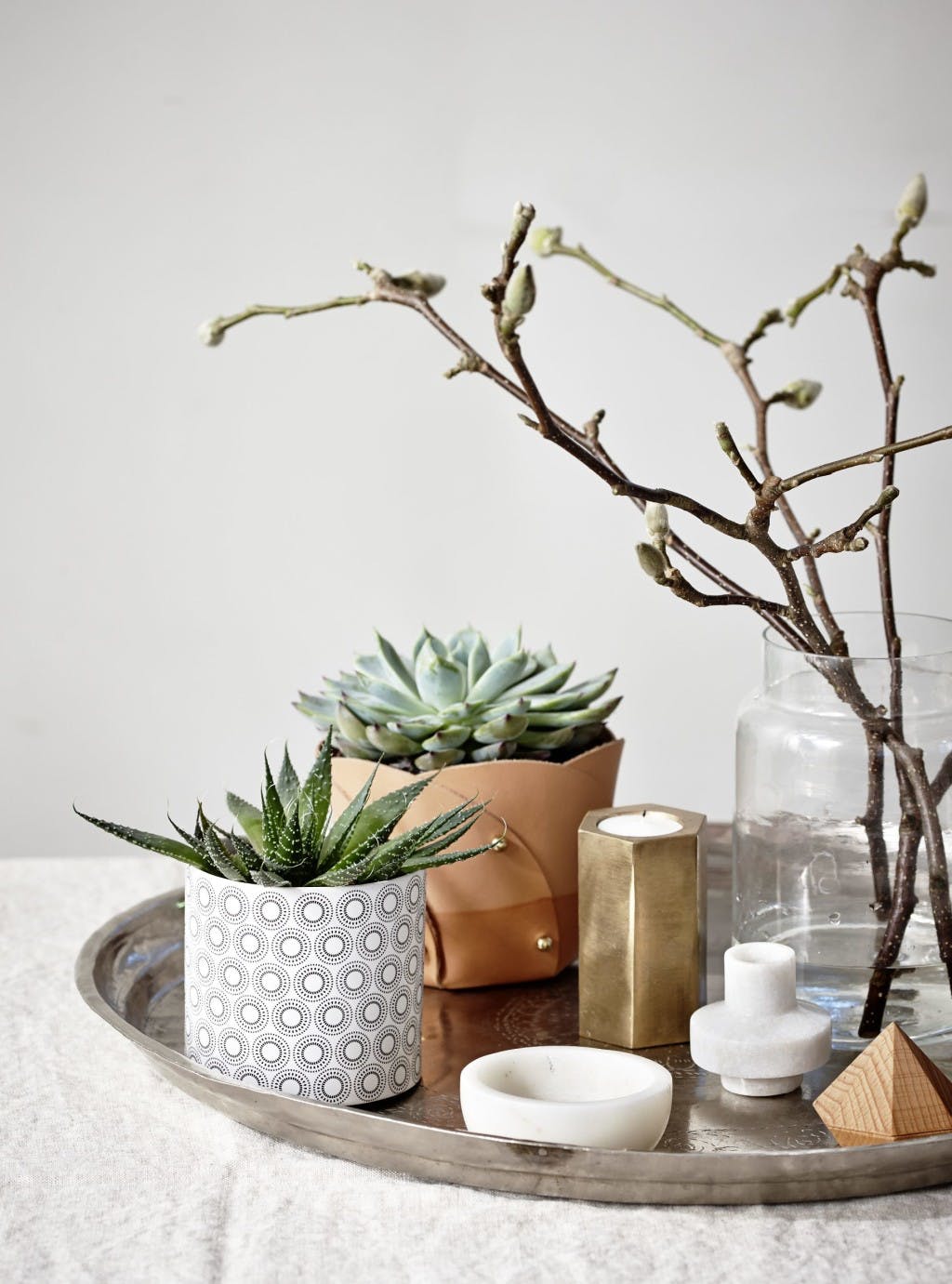 How your decorate your home will give your guests a great first impression, but it's all in the details if you're looking to impress. Without too much work you can bring a nice room up to the level where guests will notice, and probably comment, on it.
Making your home look like it was styled by an expert is easier than you might think, with some careful consideration when purchasing and placing accessories, if you have a good base to start with.
Styling a room correctly can dramatically improve the look and aesthetic of the space, but more importantly in the long term, it will also improve the feng shui and feel of the room. The real heart of your living room, in terms of styling, is often your coffee table, so that's as good a place as any to start in your main entertaining space.
Swapping out some accessories, or potentially even just restyling what you already have, is one of the most cost effective ways to breathe new life into your living room, too, so these five easy ways to style your coffee table are no brainers.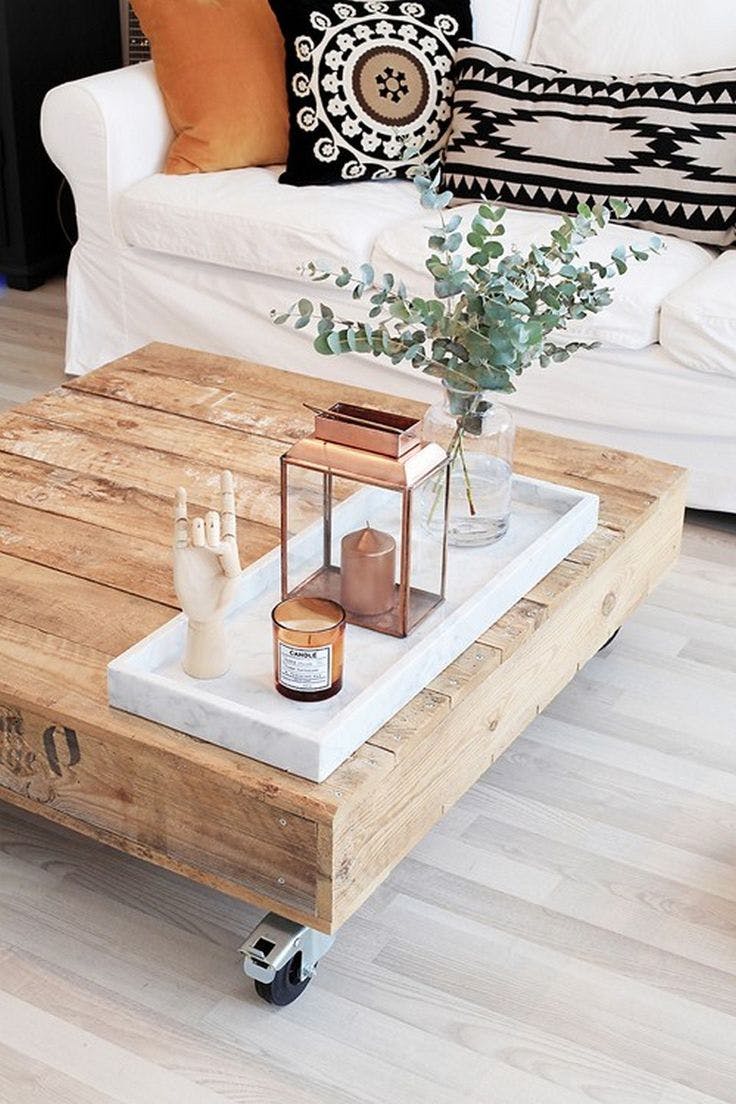 1. Keep things classic
If you're not overly confident in your interior design or styling skills, don't sweat it. Keep things simple and classic. Opt for coffee table basics, and don't overload your surface - you don't want it to feel too busy or packed to the brim. Pick up a little decorative tray (one of the most underrated coffee table items) to keep bits and bobs in order, display some beautiful big coffee table books, and consider adding a beautiful vase with some fresh blooms. Tie the colour scheme of pieces like the tray and the vase in with the accent colours around the room to tie it all together.
2. A Two Tier Approach
If your coffee table is two-tiered, think about how those tiers play into what you're placing on the table. Keep your prettiest but smallest items on the top tier, while the lower shelf is for bulkier items, like those favourite books. You'll give an easy, laid-back elegance to the table, without looking like you're trying too hard.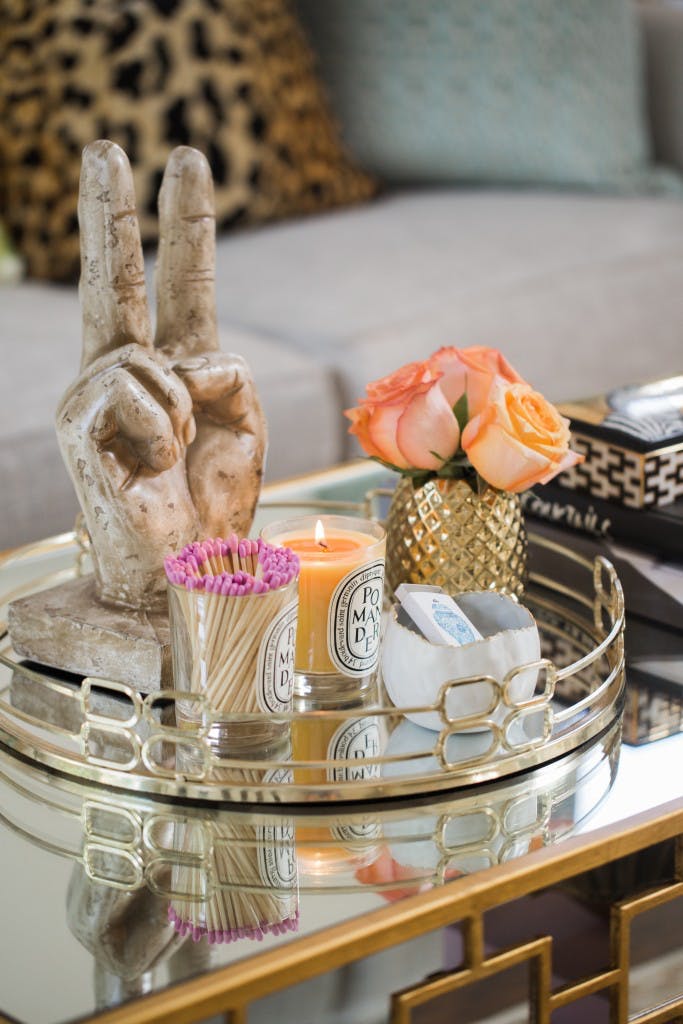 3. Not pushed? Strip it back
If you're not one for finicking with bits and pieces, and can't imagine a world where you're buying little bits of decor just for your coffee table - a piece of furniture you plan to use for your feet or actual cups of coffee - then a small stack of display-ready books is perfect. It doesn't take much fuss, but will look super organised and clean, without edging into boring or unfinished territory. The key is to keep a small stack, as opposed to one or two, and maybe put some thought into the colours in the book covers. We know, we know, you shouldn't judge a book by its cover, but when it's for decorative purposes, a display book is the perfect way to bring in a pop of colour to an otherwise minimalist room.
4. Get colour coordinated
On the other hand, if you're really into the idea of perfecting your coffee table 'look', consider colour carefully. If you plan on having grey accessories on the table, for example, plan to vary up the shades of grey within the items on the table. Also be aware that items on the table should ideally be different heights. It will give the table some depth and interest, while still creating a theme that feels cohesive. It won't steal attention from more impressive or statement furniture around the room, but that consistency will bring an understated, sophisticated feel to the whole room.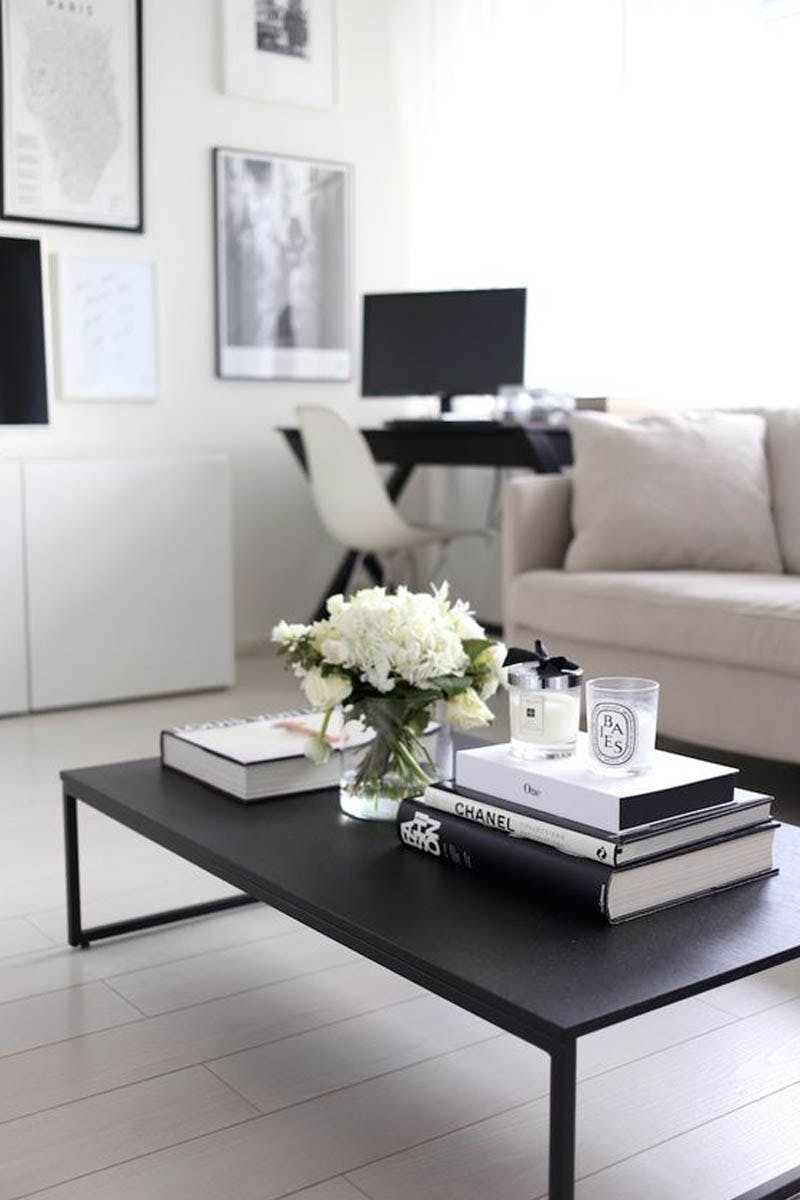 5. Don't be afraid to get playful
While slick, sophisticated vibes are all well and good, your coffee table is a great place to get playful. Whether the table itself has a curvy, interesting silhouette, or you plan to play with some candy-coloured or patterned accessories, you can still have a space that feels grown-up while allowing room for some childlike whimsy. Even go as far as placing some (beautiful looking) games on display, if that's your bag! It will definitely add fun to the room.