How do top bloggers snap their spaces so well? We're asking Retro Flame's Erika Fox for her Insta-worthy tips and tricks
THE PERSON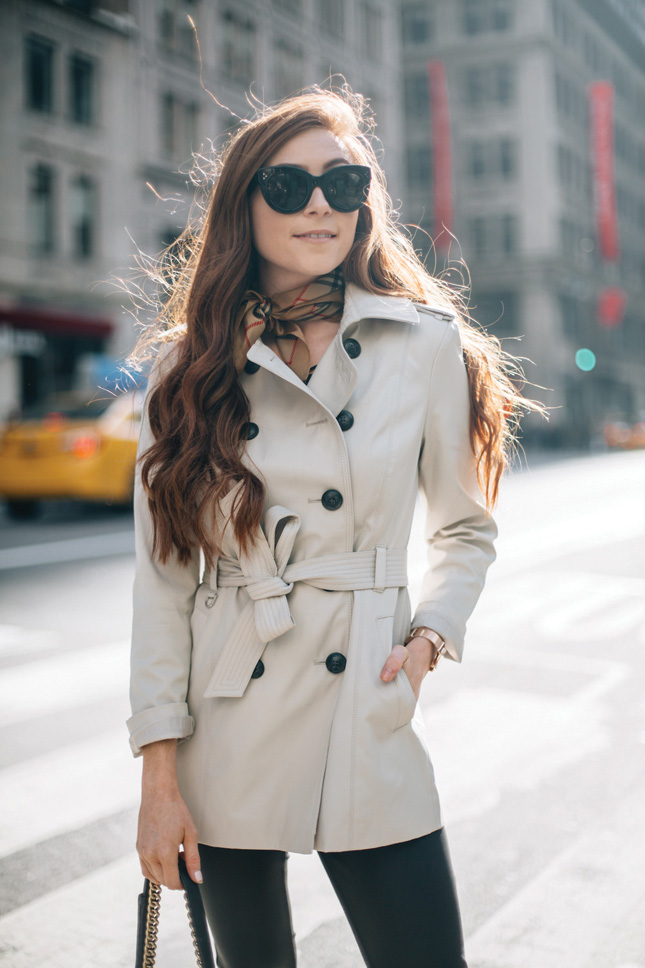 Kerry-born Erika Fox of Retro Flame, the 27-year-old Irish fashion and lifestyle blogger now living and working in New York. In a city where fashion is all-pervasive, it's doubly impressive that Erika's made it in to the Top 20 New York Style Bloggers list – not to mention her Top 40 US Digital Influencers credit too. "I started blogging while I was in college in Galway. It started as a hobby; just somewhere to express my love for fashion. I never thought it would become my full-time job, but I am so happy it did," Erika says.
HER SOCIAL STANDING
107K Instagram | 30K Facebook | 11.8k Twitter
HER VIEW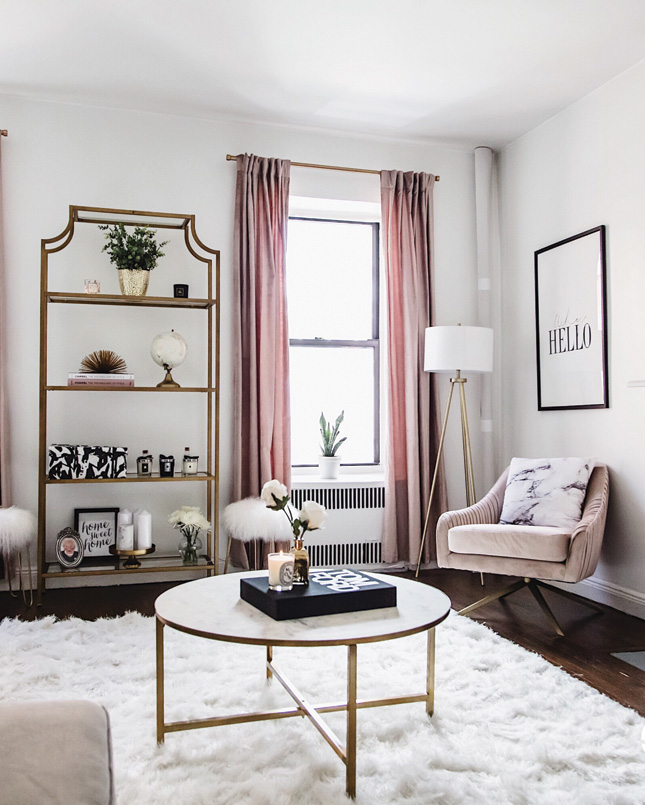 Having stores such as West Elm, Target, Raymour & Flanigan and Joss & Main right on her doorstep isn't something Erika takes for granted. Her sitting room is a delightful mish-mash of mid-range and high-end pieces. Her well-thought-out colour scheme, matched with warm finishes and materials means they work well in her Manhattan home.
"I wanted it to be bright and airy but also cosy. I decided to go with a white and grey colour scheme with touches of blush pink. I'm usually not a huge fan of colour, but I do love how blush pink can instantly create a comfortable, feminine vibe when it's in a room."
Erika's rug is from Raymour & Flanigan. The chair is from West Elm (now available at Arnotts) and the lamp is from Target. Her shelves are from Joss & Main.
HER TOP TIPS…
On taking a great photo...
"Lighting and composition are both very important if you're trying to get the perfect shot but the right editing tools are too. You can really make an image come to life by enhancing it on certain apps. My go-to ones are Adobe Lightroom & Vscocam."
On decorating the home...
"Get inspiration from Pinterest, but stick to a realistic budget. Also, be open to DIY – there are brilliant tutorials on YouTube that can help you create the look, for half the price. Lastly, get your online orders in as soon as you can – a lot of people don't realise that delivery can take months for some items."
STEAL ERIKA'S LOOK