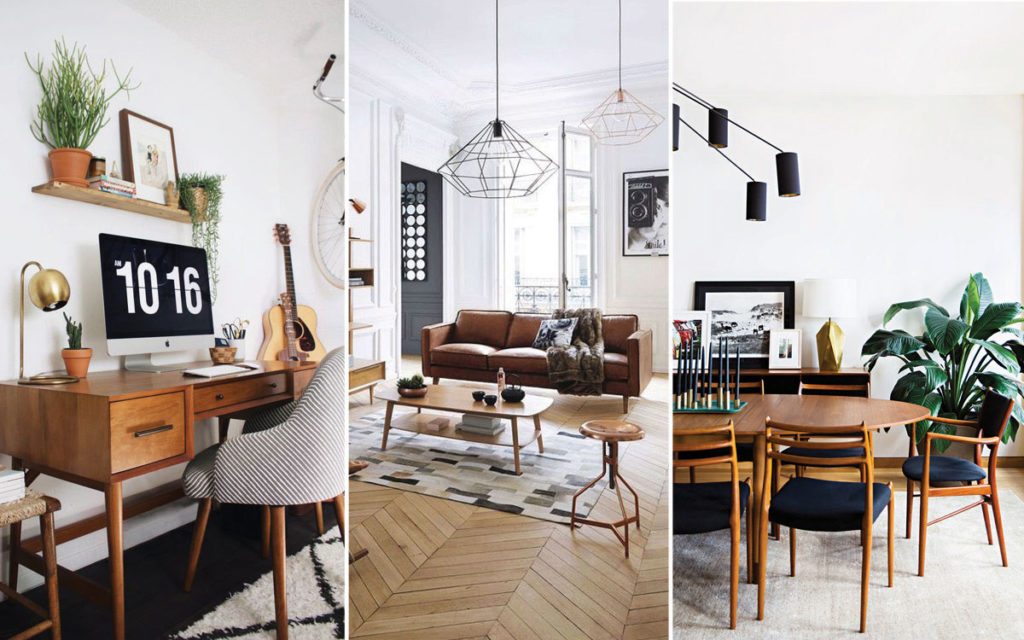 Sleek, cool, clean, sophisticated, functional, colourful, and mod are all very apt ways to describe the mid-century modern design trend that is so big this year. It takes in all the trends that influenced architecture and design in post-war America, but mid-century modern mostly is associated with the period from the mid-1950s to the early 1960s.
While you might love the mid-century modern trend, it can be a little rough on your purse, especially if you're looking at investing in amazing mid-century furniture. You can however, turn your home into something straight outta Mad Men by taking a couple of design cues.
1. Leather details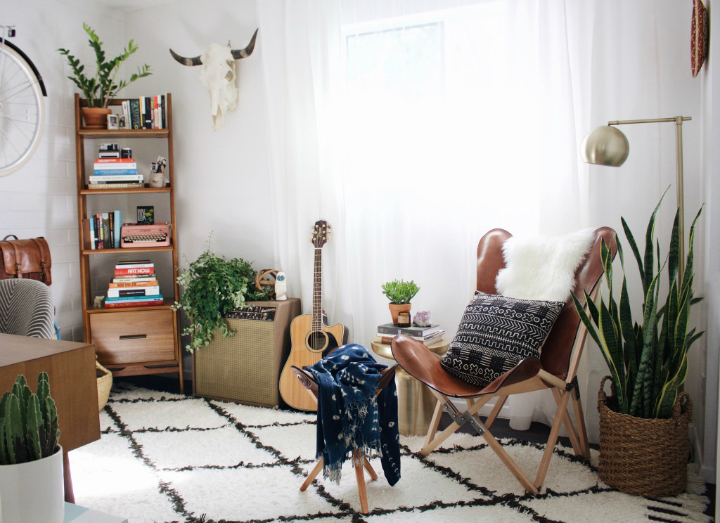 A boxy leather couch may spring to mind when you think of a mid century modern living room, but if you don't plan on changing up your couches anytime soon, leather detail additions to a room can help give it that mid-century feel.
Image: Decoholic
2. Bold colour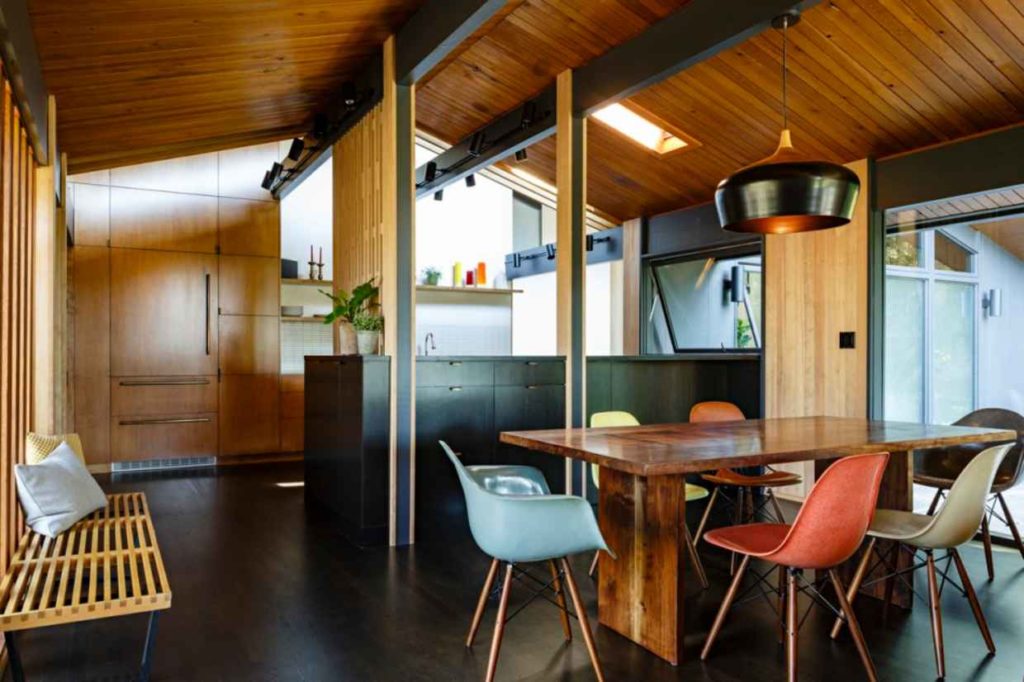 Colours around this trend range from the kitschy brights of the 1950s to the more sophisticated earthy colours of the early '60s. If you're only incorporating a nod to mid-century, a bold statement of colour is a good way to do it, especially on a very common mid-century style, as with the Eames chairs.
Image: JH Interior Design 
3. Statement light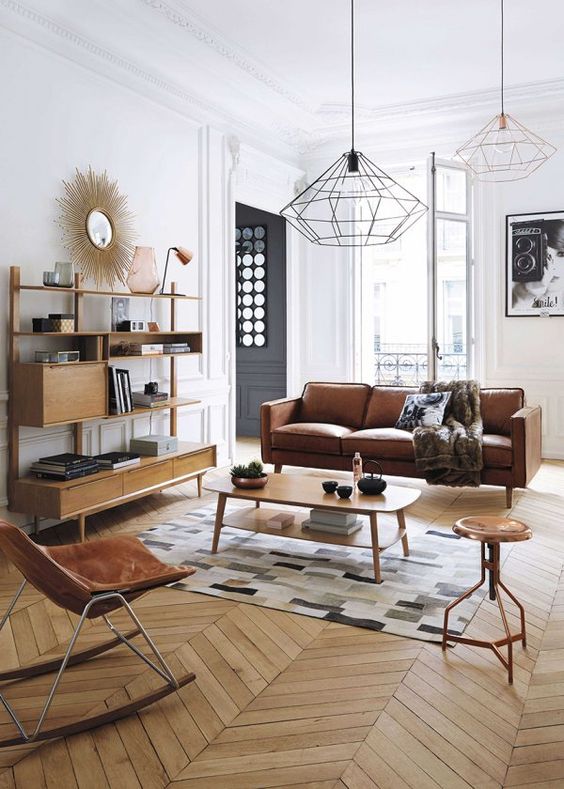 Popular mid-century ceiling lamp designs see exposed bulbs and very straight, geometric lines. Often you'll also see exposed bulbs on straight rods radiating out of a centre. Either way, it's a statement fixture.
Image: Maisons du Monde
4. White walls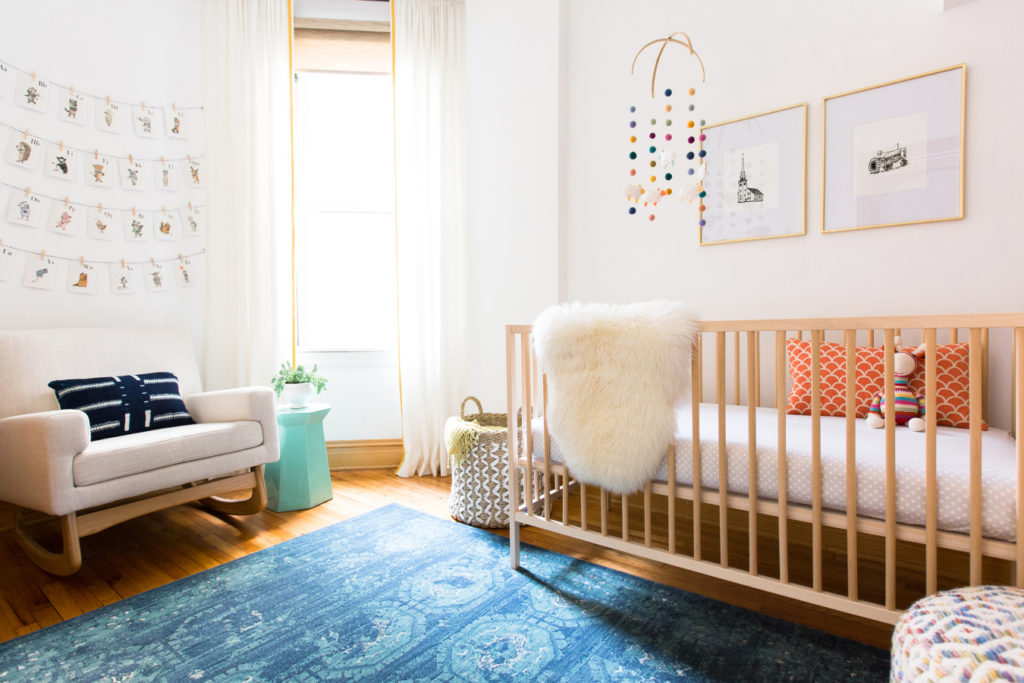 The modern end of mid-century modern comes in in a number of ways, but keeping things bright and simple really emphasises the simplicity of the boxy furniture and other elements. Mid-century decorating style has to be very uncluttered.
5. Sleek lines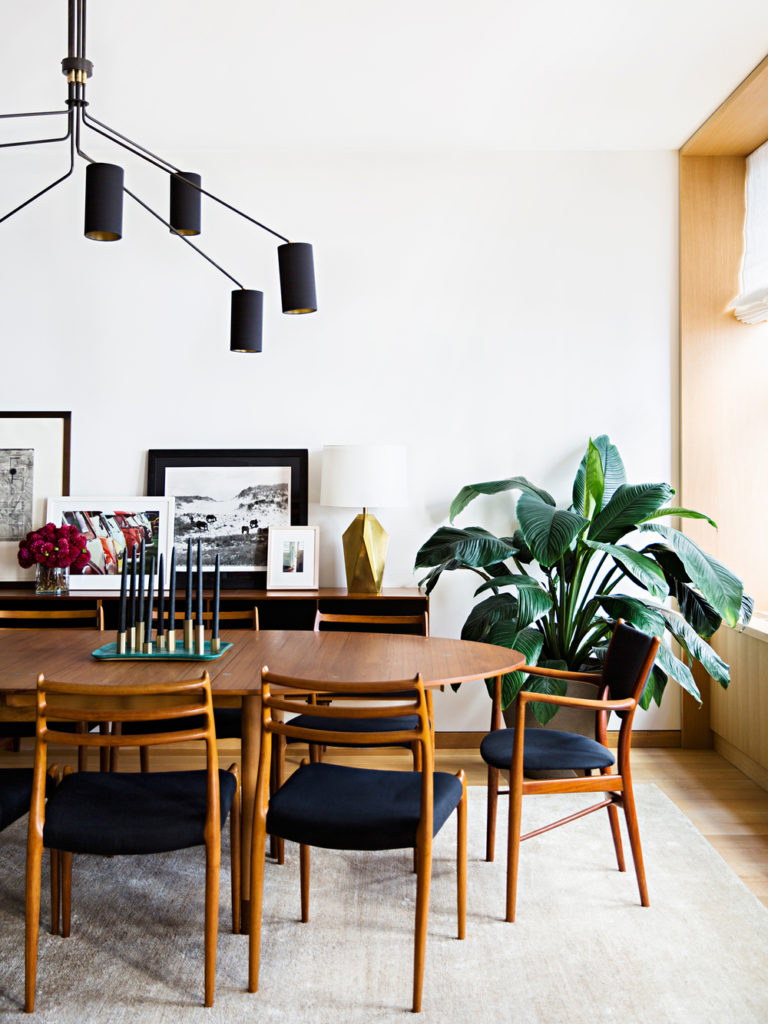 Clean lines and contemporary wood furniture are key to mid century style. 'Sleek' pretty much embodies all things mid-century so keep it in mind when selecting pieces to add to your room.
Image: Brittany Ambridge
6. Symmetry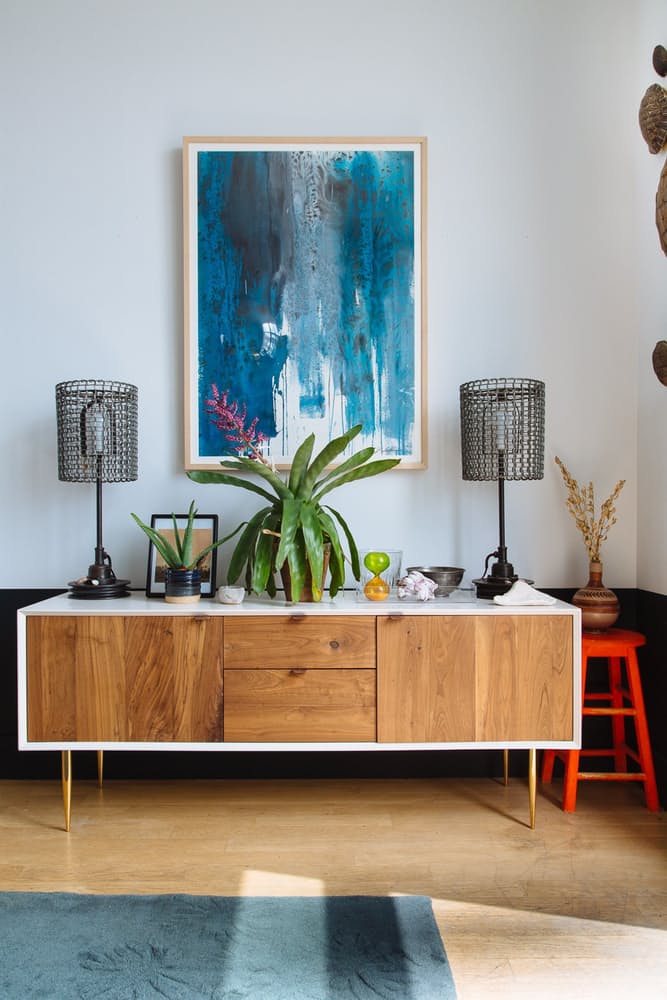 Throw anything that looks even a bit cluttered out the window. Symmetry, like that created with these lamps and the painting in between, creates a balanced look that keeps things looking clean.
Image: Apartment Therapy
7. Just a few key pieces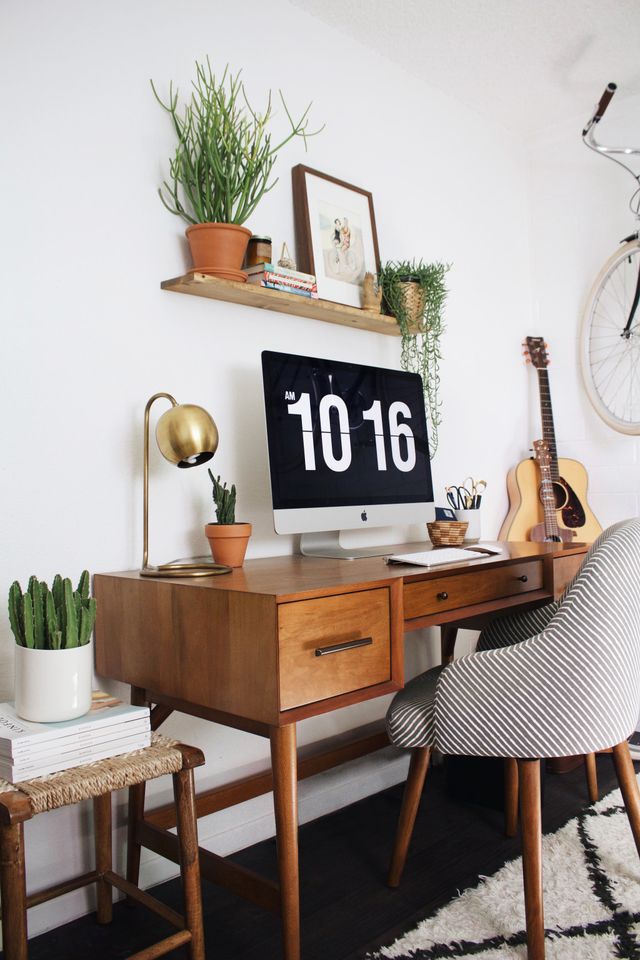 Let's face it: it really isn't cheap to re-do your home in an authentic mid-century modern style. If it's too much of an investment, picking one key piece of furniture and keeping everything else sleek and clean, will allow your one incredible piece to take centre stage and give off that mid-century vibe.
Image: New Darlings