A House and Home promotion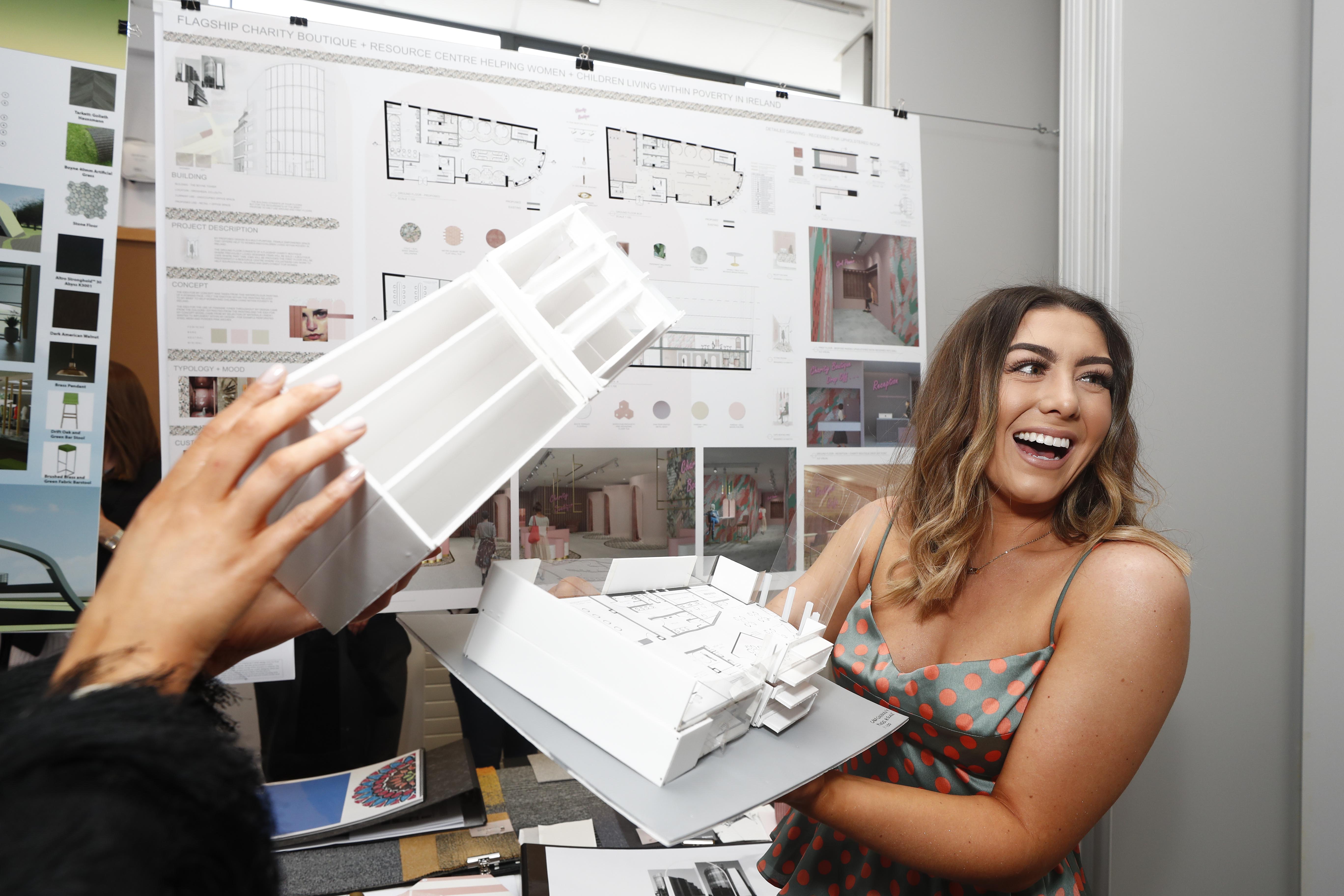 Griffith College's established Design faculty offers a number of day and evening Interior Design courses at their main campus in Dublin 8. Whether you're looking to progress your existing career, kick-start a new one or just try something new, they have an interior design course to suit you.
Graduates of Griffith's courses include Ashen Cloud Creative Director, and Interiors Editor at RSVP Magazine, Susan McGowan and Audrey Gaffney, founder of the aptly named Audrey Gaffney Associates. Countless other graduates from a Griffith interior design course have also gone on to form their own private practices.
What courses do you offer?
Griffith's courses are all QQI validated and include full-time and part-time options at a range of levels. Available courses include:
Diploma in Interior Design - Level 6 (2 years)
BA in Interior Design - Level 7 (3 years)
BA (Hons) in Interior Architecture Level 8 (3 years)
Graduates will receive a Level 6 qualification upon completing the Diploma, a Level 7 qualification when completing the BA degree, and Level 8 upon completing the BA (Hons) degree. There are also progression opportunities from one level to the next – this often appeals to individuals who do not wish to commit to three years up front.

Who is eligible for these courses?
Design experience is not a pre-requisite for an interior design course. They are structured to cater for those with little or no background in the area. Griffith's Interior Design students vary in age range from those in their early 20s to those well into their 50s and come from a variety of backgrounds. Some students work in the industry already, some wish to change career from a totally unrelated area and wish to set up their own practice and some want to study purely for the love of it.
Applicants over the age of 23 years old are not required to have any previous formal qualifications. Those under 23 years old will be required to submit a copy of their Leaving Cert results, or equivalent High School Diploma.
There is no portfolio requirement for the Level 6 or Level 7, but Level 8 applicants are required to submit a general art and design portfolio. If you wish to study the Level 8 but do not have a portfolio, graduates of the Level 7 can progress to year 3 of the Level 8.
Individuals with previous relevant learning and work experience can also be considered for advanced entry onto any of our interior design programmes – just let us know on your application form and we'll advise the next steps.
How are courses structured?
The courses are 100% campus based, but given the programmes' practical nature, we consider this to be essential. The evening programmes generally run two evenings a week plus Saturday mornings throughout the academic year (there are no classes over Christmas or the Summer). The Level 8 runs during the day and students are required to be available Monday – Friday, although lectures may not run all day.
At Griffith, we believe that giving students practical skills is essential and as such, our design courses are heavily project based. Written assignments are kept to a minimum and assessment is 100% continuous i.e. there are no exams.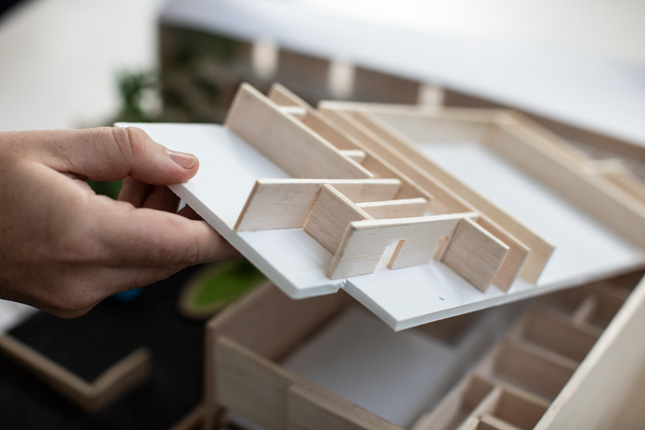 Why study Interior Design?
Studying interior design will enable you to develop your creative, design and problem-solving skills in an area that is in growing demand. Not only that, but having the opportunity to study alongside individuals from different backgrounds and abilities will open your eyes to new ideas and ways of thinking. Having Griffith's expert faculty on hand will help you hone your skills and reach your full potential.
Griffith's Interior Design graduates are industry ready, and have both the creative and technical proficiency to confidently propose innovative solutions and problem-solving expertise within the built environment.
Why Griffith College?
Griffith's Interior Design programmes have a commercial focus and have been created with consultation from industry professionals. The majority of lecturers are part-time as they are practising Designers and Architects and subject specialists, with strong industry links. As they are working in industry, they are top of their game and can give learners real insight into industry practices.
You'll have the opportunity to develop skills in a broad range of design disciplines during an interior design course. Our courses include training on industry standard programmes like Revit, AutoCAD and AutoCAD 3-D as well as traditional communication tools such as model making and free-hand drawing, and you'll have access to our dedicated computer labs and design studios.
Griffith's small class sizes also mean that you get a more personal learning experience, in which students can really benefit from the faculty's expertise. You'll also have the opportunity to exhibit your work at the campus' annual Creative Week, as an interior design course student. There will be experiential learning opportunities through class trips around Ireland and internationally and flexible study modes fit around existing work/life commitments.
There are payment plans available to help spread the cost of tuition, and as well as onsite parking available for students of Griffith.

Is it a rigorous application process?
In short – no! Simply complete an online application form for the interior design course of your choice on the Griffith College website at www.griffith.ie/apply-online. Once your application is submitted, the college's admissions team will be in touch to advise what supporting documentation is required.
Pending the supporting documentation has been provided, an offer can be turned around in a matter of days. There is no application fee and individuals have no financial obligations upon applying, or even once a place has been offered.
The college will be taking applications until the end of August but we recommend applying ASAP to ensure you can secure your place. A little favour… if you do decide to apply, please can you mention HOUSE&HOME on your application form, and we'll do the rest.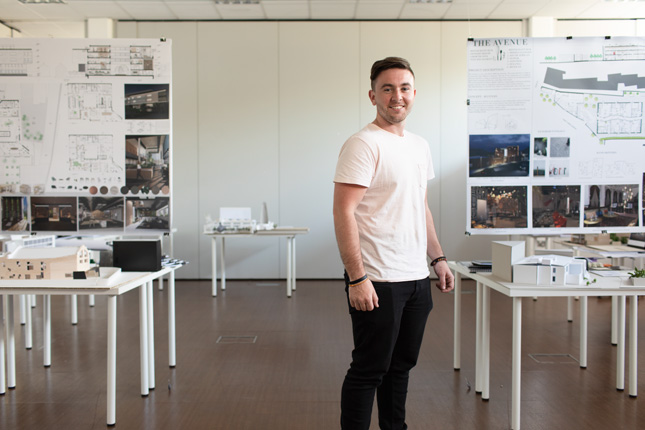 For further information relating to any of Griffith's Interior Design programmes, please contact [email protected].
Griffith College Dublin
South Circular Road, Dublin 8.
Email: [email protected] | Phone: (01) 415 0400
Website | Facebook | Instagram