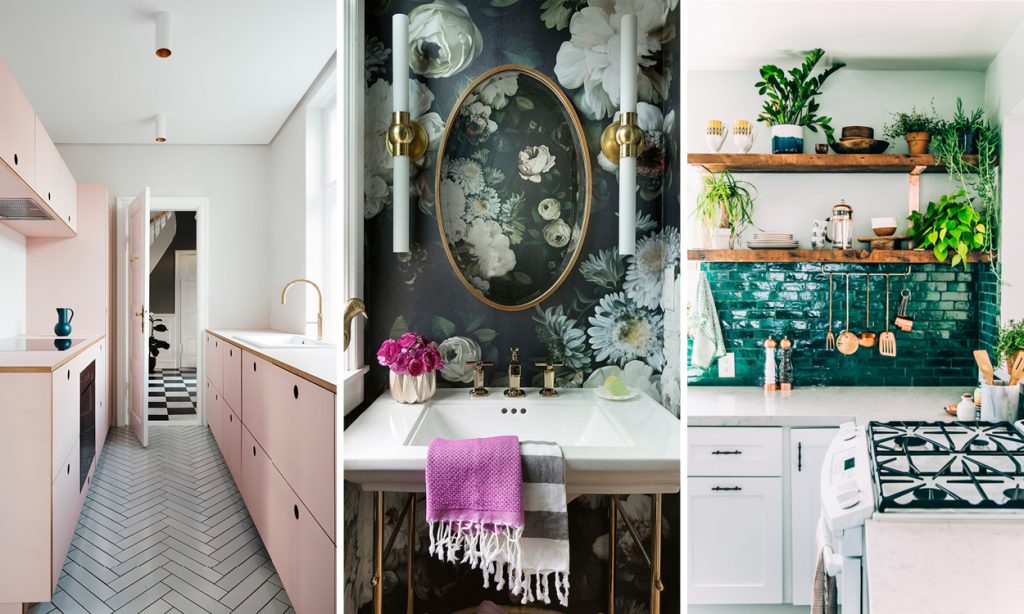 We've already taken you through some of the biggest interior trends Pinterest is predicting for 2018, based on user behaviour, but today we're taking it a step further. Global marketplace 1stdibs recently tapped its extensive network of roughly 40,000 interior designers to see what big interior trends are on the rise for 2018, and perhaps even more crucially, the interior trends we will probably be looking to retire as the year goes on.
"1stdibs is fortunate to have 40,000 of the most talented interior designers take part in our trade program," said Sarah Liebel, GM of the 1stdibs Trade Program. "This group is responsible for putting together some of the most beautiful spaces throughout the world."
So, you can probably give their expertise some credit. Here are the trends their tastemakers reckon are going to be reaching their highest highs and lowest lows before the end of 2018.
Interior trends on the up
1. Warm, bright colours
We're moving on from the minimalist whites, beiges and greys and looking for something a little more bright and fun. Over a quarter of the designers said more colour, warmer tones and brighter shades would be on the rise, with jewel tones topping the list, with shades of teal, aubergine and emerald green leading the pack,
2. Velvet and stone
We recently showcased some of the wonder we see in velvet as it only seems to grow and grow as a trend, and for 2018, we're seeing it paired strongly with brushed metals and stone.
3. Geometric patterns and florals
We're not afraid of a bit of pattern and that's probably a good thing, with roughly a quarter of designers predicting a rise in geometric patterns, while three in ten designers think our love for florals will only grow this year.
Interior trends to give up
1. Minimalism
Minimalism has had a strong reign in interiors the last couple of years, and while the modern edge the minimalist vibe offers will stick around into 2018, the designers reckoned we were going to see more complexity coming in in both colour and details.
2. Millennial Pink
The popular shade of blush pink was tied in no small part to that minimalist aesthetic as it first rose to popularity, so it's not surprising the designers are expecting its downfall to come alongside the waning of minimalism. Perhaps we've reached peak millennial pink, but we're still in love with these kitchens in the gorgeous shade.
3. Brass
Mixed metals have been doing the rounds on trend lists for a couple of years and in the latter half of 2017, we saw people abandoning copper quick and fast, so it's not surprising brass is following suit. Don't worry, it's only paving the way for gorgeous gold to take its place.