A House and Home promotion
It can be hard to figure out where to even start when you decide to redecorate your home. Whether you're just re-doing one room or starting from scratch with the whole house, there are so many things to consider, that getting started is a job in itself. To help make it easier, we're doing a series of guides to redecorating your home across Ireland, and for this edition, we turned our attention to Cork. Tackling various areas of the home, we've spoken to suppliers across Cork who'll help you re-fit your home. We also chatted current trends in interiors and how to redecorate your home in a timeless way, because let's face it, you don't want to be back at square one in a year's time!
Kitchens - Classic Kitchens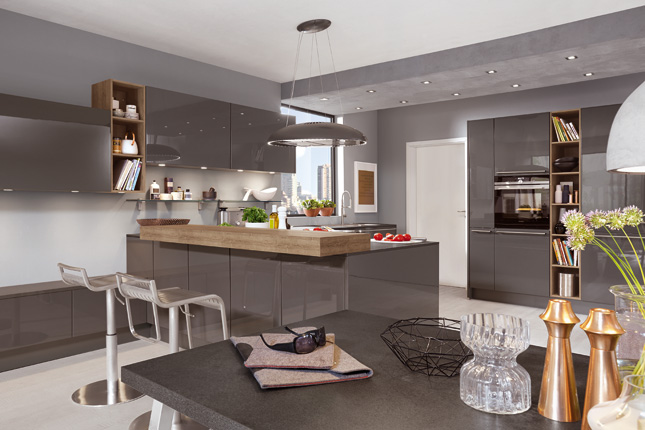 Based in Carrigaline, Classic Kitchens are agents for German kitchens Nobilia, and also are suppliers of solid wood traditional style kitchens, fitted wardrobes, sliding wardrobes, and Dekton, Silestone and Granite worktops. Their in-house interior architect specifically designs each kitchen to fit your space, your needs and your style. During a consultation our design team will look at the use of colour, texture and light to bring your kitchen to life, and most importantly that your new space reflects your personal style, all free of charge.
What are the big trends you're seeing in kitchens?
Dark tones, black, slate grey, stone effect doors are an emerging trend in kitchens. This trend can be seen in both contemporary and traditional style kitchens.
Industrial style, use of contrasting textures such as concrete, stainless steel, copper, woods, red brick etc. This trend was seen in 2017 but will dominate 2018.
Colour, mixing in a vibrant and memorable accent colour in with a soft grey or white kitchen, for example using an aqua blue, yellow, sage green block of units.
Urban Rustic style, using a traditional shaker style door with a destressed wood worktop, open shelving and vintage style accessories. The rustic style can incorporate flat panel wood effect doors for a more contemporary feel or a classical shaker style for a country kitchen feel.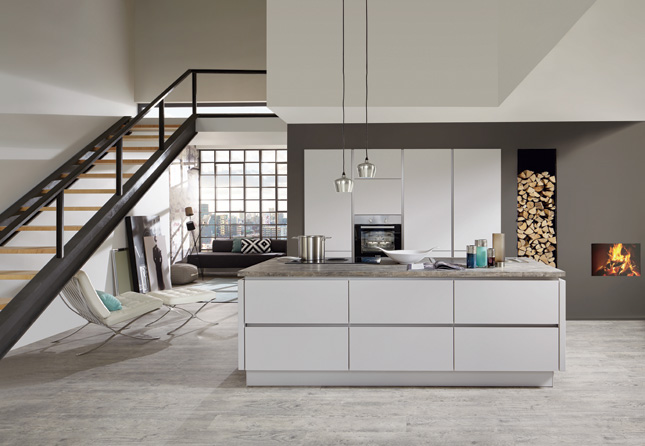 How can people ensure their kitchen is timeless when redecorating?
Plan your kitchen from an earlier stage, this will ensure you are giving yourself enough time to consider the function of the kitchen as well as the overall look and feel. It is important that a kitchen functions correctly but it must also reflect your own personal style. There are so many options for the kitchen door finishes, worktops, lighting etc it is vital to take your time and consider each element. Our design team will work with each client to ensure they get the best from their kitchen, from designing the layout to choosing the worktop colour we help the client achieve their dream design.
Find Classic Kitchens at Innovation Park in Carrigaline Industrial Estate, Co Cork. Visit them online or contact them by calling 021 4375900 or emailing [email protected]
Lighting - Galaxy Lighting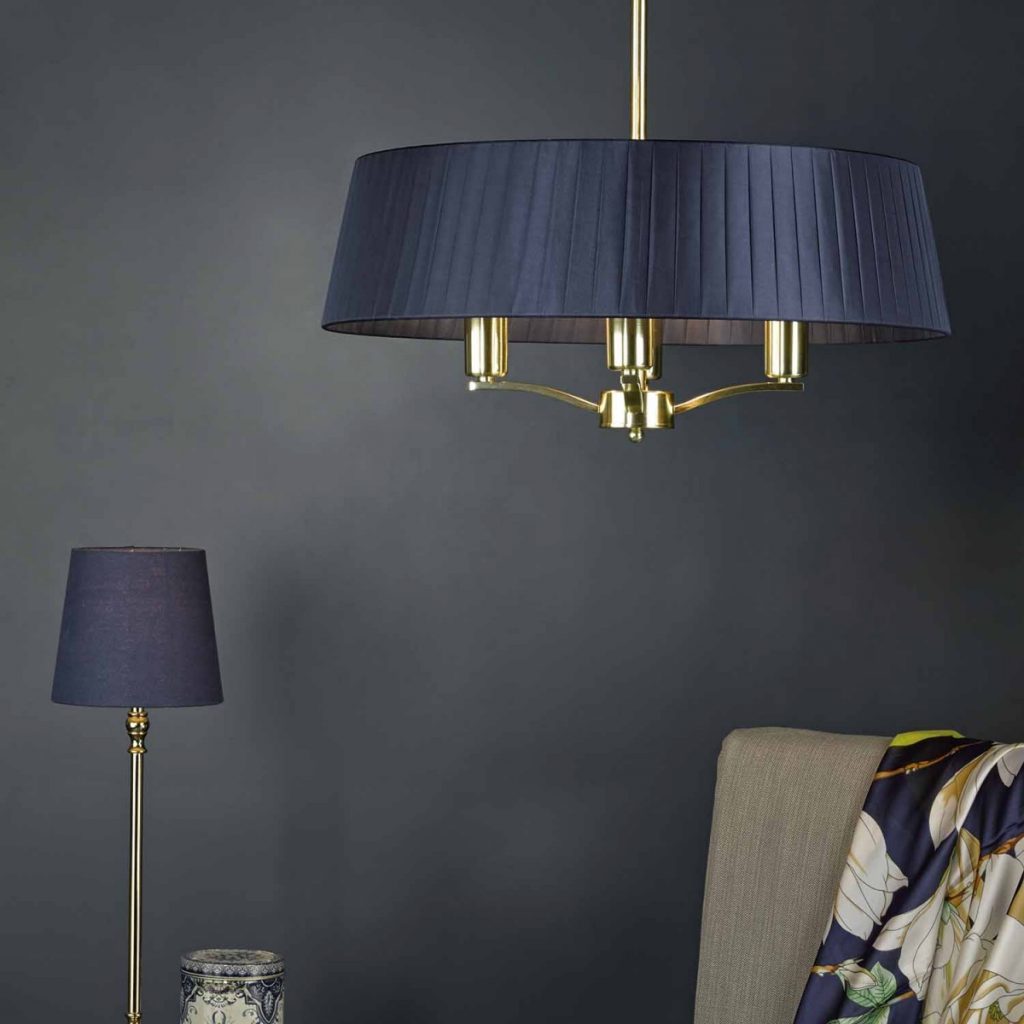 Galaxy Lighting is located on Oliver Plunkett St in Cork, and they pride themselves on their service, choice and value. With over 30 years experience in the lighting, they've got the answers to all your questions, and are happy to help you make the right choice, whether you're looking for a chandelier or just a lightbulb. They've got world class brands and their established buying power means they're able to pass some great value on their customers.
What are the big trends you're seeing in lighting?
As regards trends for 2018, what we are seeing is a mixture of vintage style looks with tinted vintage shaped bulbs and then also the total opposite. The trend is around contemporary pendants,  some with a traditional twist with soft shades and some very futuristic LED designs.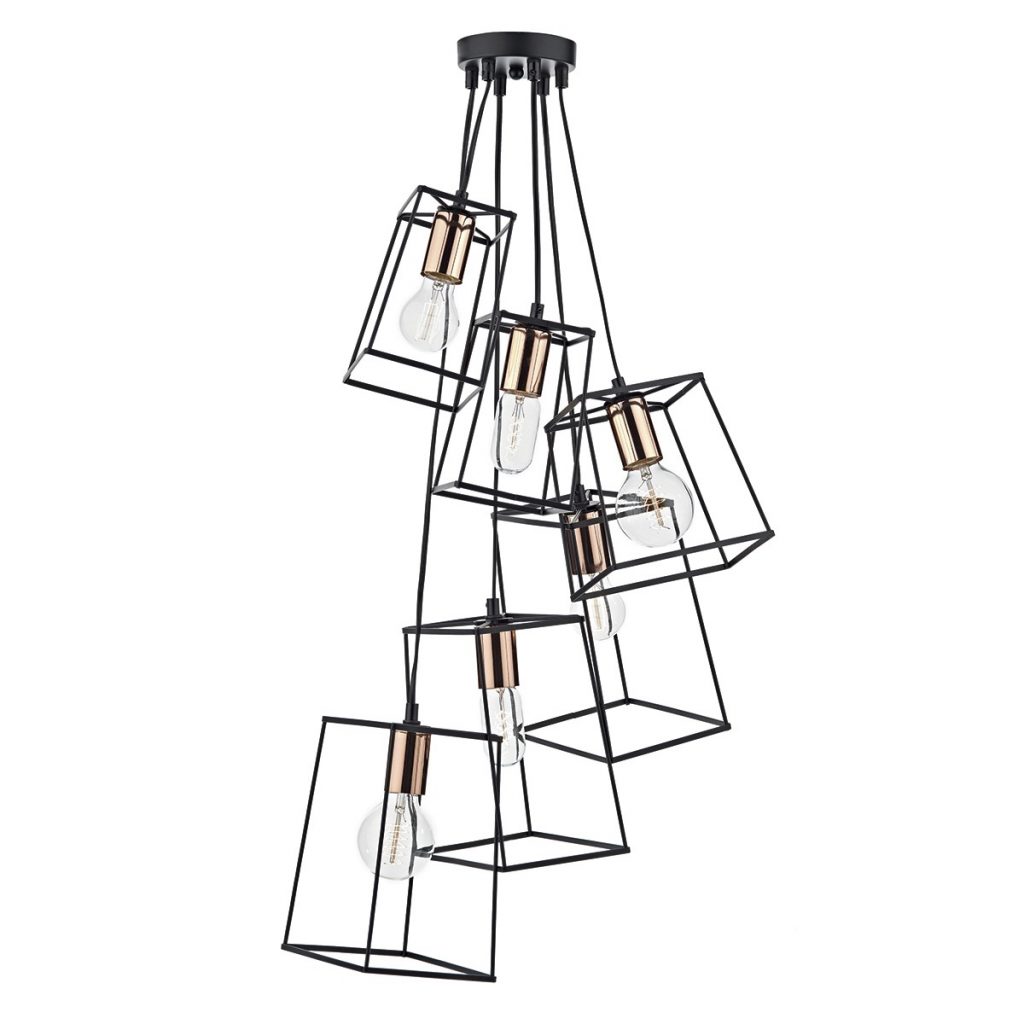 How can people ensure their lighting is timeless when redecorating?
The more we know about the style of what the customer is looking for the better advice we can give, also if the customer is prepared to be open. The best advice we could give to someone buying lights from our store is come prepared ie measurements, colours, photographs, fabrics, flooring etc. Be mindful about what will work for their particular room and also, it's very important is to give yourself ample time to make a choice and not be under pressure timewise to facilitate an electrician or other work.
Find Galaxy Lighting at 122 Oliver Plunkett St, Cork. Visit them online or contact them by calling 021 4274992 or emailing [email protected]
Fabric and Soft Furnishings - The Fabulous Fabric Company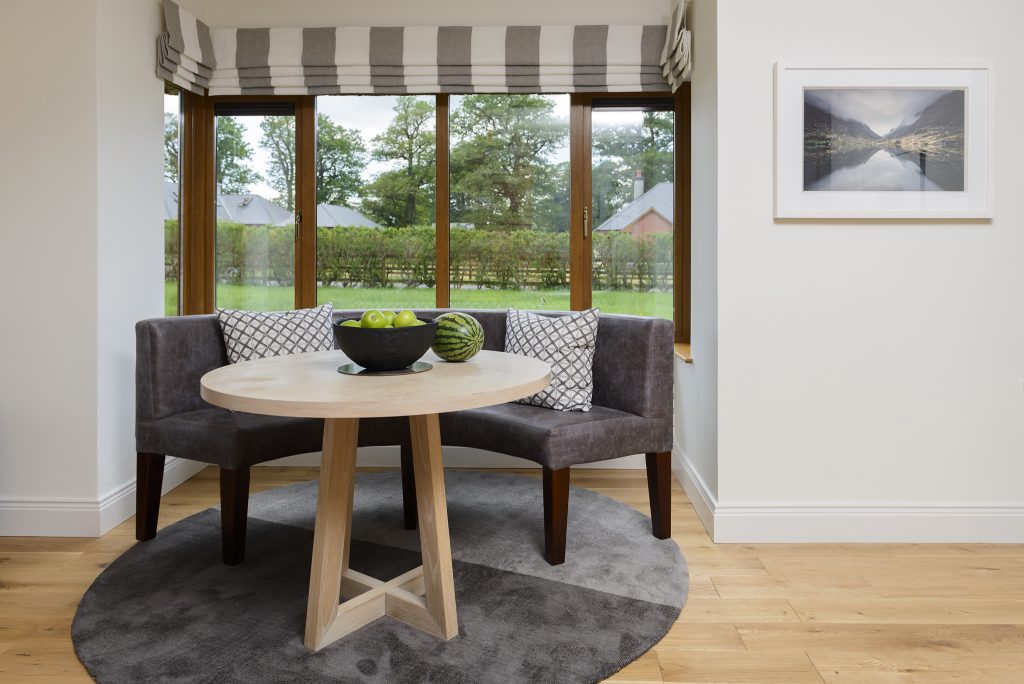 Located in Ballymakeera, the Fabulous Fabric Company  combine a knowledge of fabric with a passion for interior design to help transform homes through custom creations and fitting of beautiful, distinctive, decorative fabrics. Their showroom is a treasure trove of fabrics with close to 60,000 options to choose from. Browse through top quality fabrics and their interior design team can advise you on mixing and matching colours, textures and patterns to help your whole room hang together perfectly. They also stock wallpapers, blinds, cushions and bedspreads to compliment their fabrics.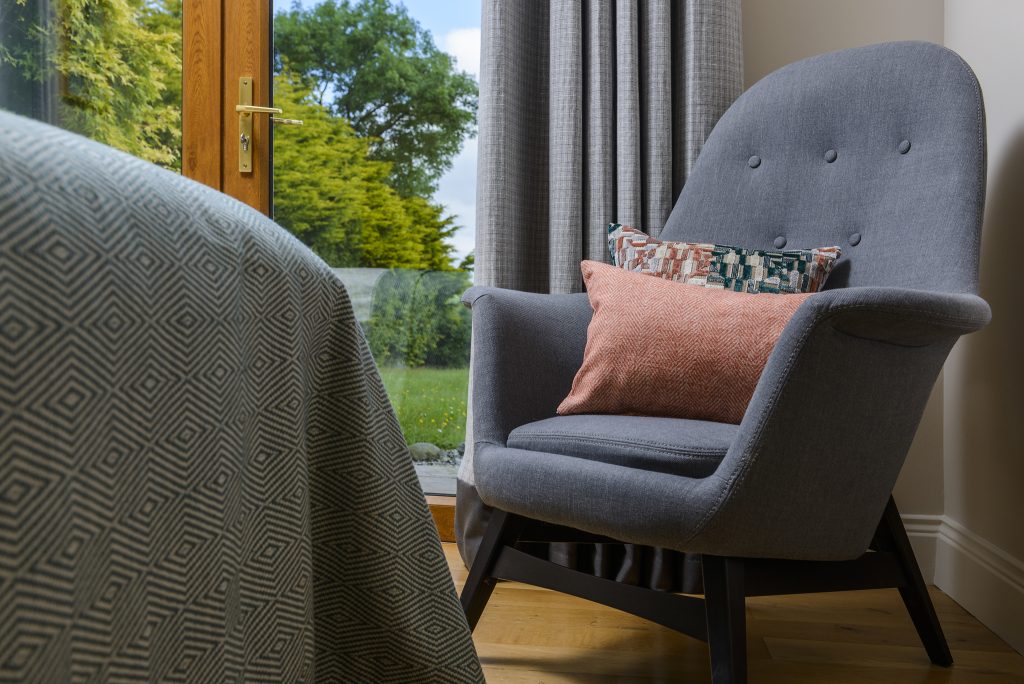 What are the big trends you're seeing in fabrics?
It looks like pink is the new grey... Pink has developed more power than ever before. It is used as a main wall colour in earthy dusky pink hues or blush pastel tones. Try Dulux Moda Lipsync or Zoffany Tuscan Pink for deeper colour, and Colourtrend Cuckoo Call or Designers Guild Mother of Pearl for more subtle tone.
Green in its all vivid varieties is highly acceptable and introduced in any number of different hues including the zesty yellow-green that Pantone has made its colour of the year in 2017. Vegetal colours like celery are combined with berry-infused purples and eggshell blue. Get inspired with our green velvet chairs covered in Nina Campbell Cantabria and Bargello velvet. Deep mossy green velvet combined with rich gold and silver threads, speaks luxury and truly makes a statement.
We have also observed more intense colours pushing out the pastels. Bright yellow, lime popsicle, complementary blue and orange, bright turquoise, pink and purple colours are taking the stage. Pantone has not revealed the colour of 2018 yet, but after all these trends we can already imagine what is coming.
Find the Fabulous Fabric Company in Ballymakeera, Co Cork. Visit them online or contact them by calling 026 45235 or emailing [email protected].