Influencer Caroline Hassett and her husband took on the momentous task of building their own home in Co Tipperary. She takes us through the Irish self build project and shares some wise words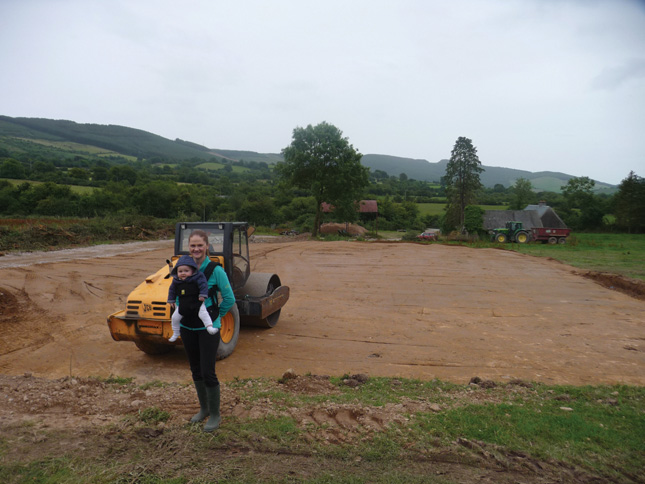 September 2014
"We had been living in Co Louth, but we're both from Tipperary and we wanted our kids to grow up there. The site was in my family; my mother was born and reared in the cottage. We applied for planning permission this month, and were granted full planning in early December for our Irish self build home."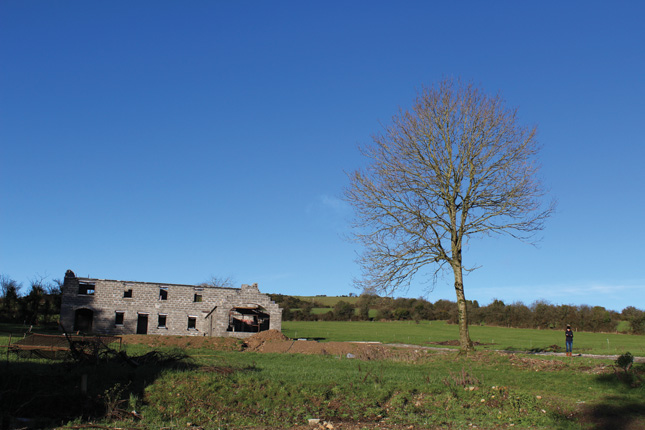 "As we were keeping the cottage and stable, we were conscious of building a home in keeping. I had a vision of a large farmhouse-style home with sliding sash windows and a porch with a half door. However, I also wanted large arched windows to make the most of the amazing views. Internally, the use of natural materials such as wood, stone and brick were high on our priority list. At the initial meeting with our architect I brought along a scrapbook full of ideas and signed him up to Pinterest so I could share my ideas with him."
July 2015
"Site clearance work began and, as well as our Irish self build, we were also restoring the stable and cottage. Unfortunately, we had a very wet winter that year which caused delays and a flood on site. We ploughed on and started roofing towards the end of February 2016. We used local reclaimed Killaloe slates and my husband painstakingly re-holed all 5,000 of them by hand. We fitted Irish limestone lintels and cills on our windows, we have an old-style render on the external walls and also a slightly rough finish to the internal plaster with rounded corners throughout."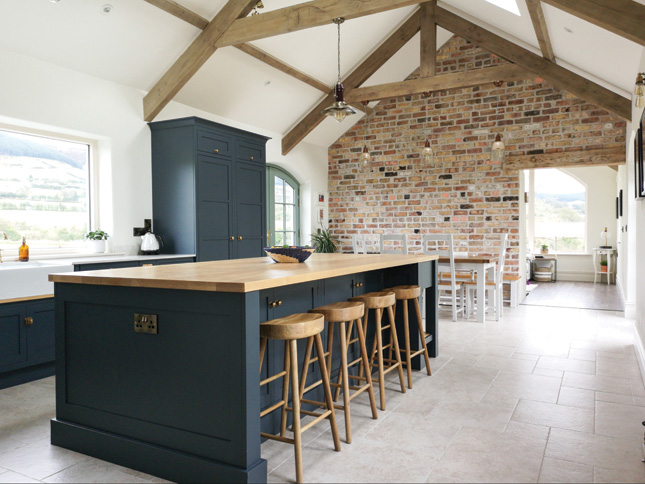 May 2017
"We finally moved into our Irish self build home in May 2017. It was very rough and ready and we lived for seven months without a kitchen, but it was definitely worth the wait. One of the greatest successes was opting for the large windows. We are also very happy that we went a bit extra on insulation as the house is very easy to heat and the large windows allow for good solar gain during the day."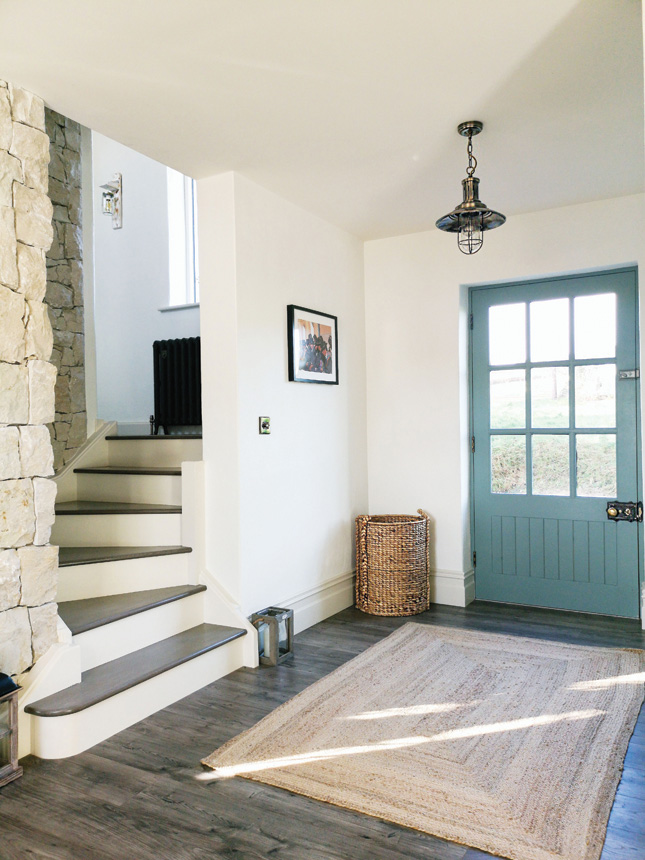 September 2018
"While we were building I constantly took photographs, and had thought about setting up an Instagram account to share the journey with friends as I was forever forwarding on images to them. It wasn't until September last year, on maternity leave, that I finally found myself with some free time. I set up the account sharing pictures of our home and hoping I'd be able to answer some self- build or DIY questions that might help others."
"Throughout our build I'd have loved to have someone to reach out to for help along the way. I never dreamed it would take off like it has: in just over four months I've gained over 14,000 followers and get hundreds of messages every week from people building or renovating their own homes."
Irish self-build top tips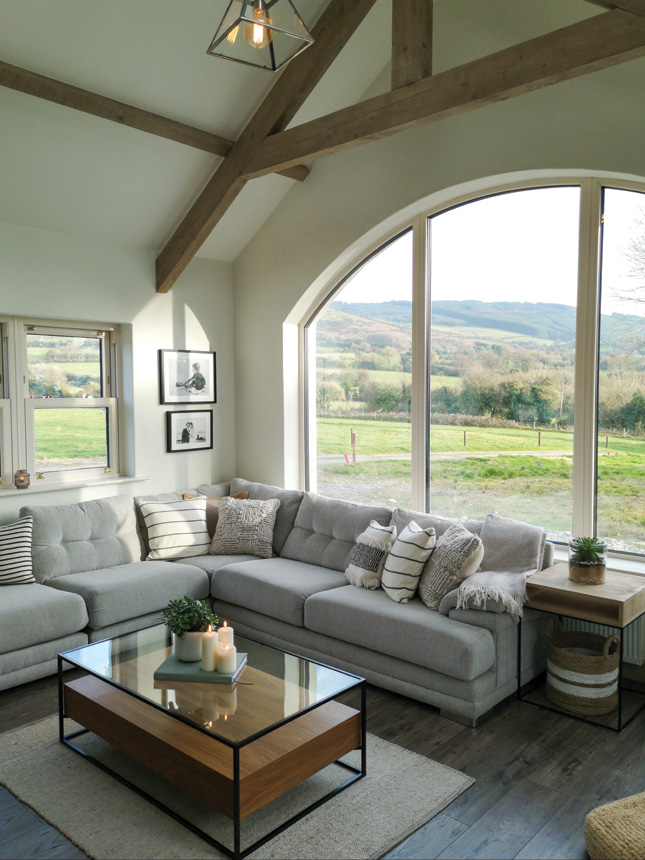 Caroline's steps to success...
Source of stress: We went self- build and direct labour and while it saves money, it takes up a lot of time and energy. Not only are you in charge of arranging all labour and being available constantly to make decisions, you are also responsible for ordering all materials and having them ready for workers every day.
Be blueprint ready: Do a lot of research and gather as many pictures of house styles you would like before approaching an architect or house designer. Decide on the amount of rooms you need and be sure to allow for a good size utility room with space for ironing and storing/sorting clothes – you won't regret it. A bootroom for storing coats, shoes and boots is fantastic and doesn't take up much room.
DIY: If money is tight consider doing some jobs yourself such as painting, tiling, laying laminate floors. You'd be surprised what you can do yourself.
Count the zeros: Spend a lot of time looking at your budget and try to price up everything beforehand. The last 10% of the build can be expensive. Don't worry about having everything finished before you move in. Shop local: we found local shops and suppliers great to work with. Don't be afraid to ask for a discount, particularly if you are buying a lot of items.
Follow more of Caroline's journey on Instagram, @ahousebythetrees