A House and Home promotion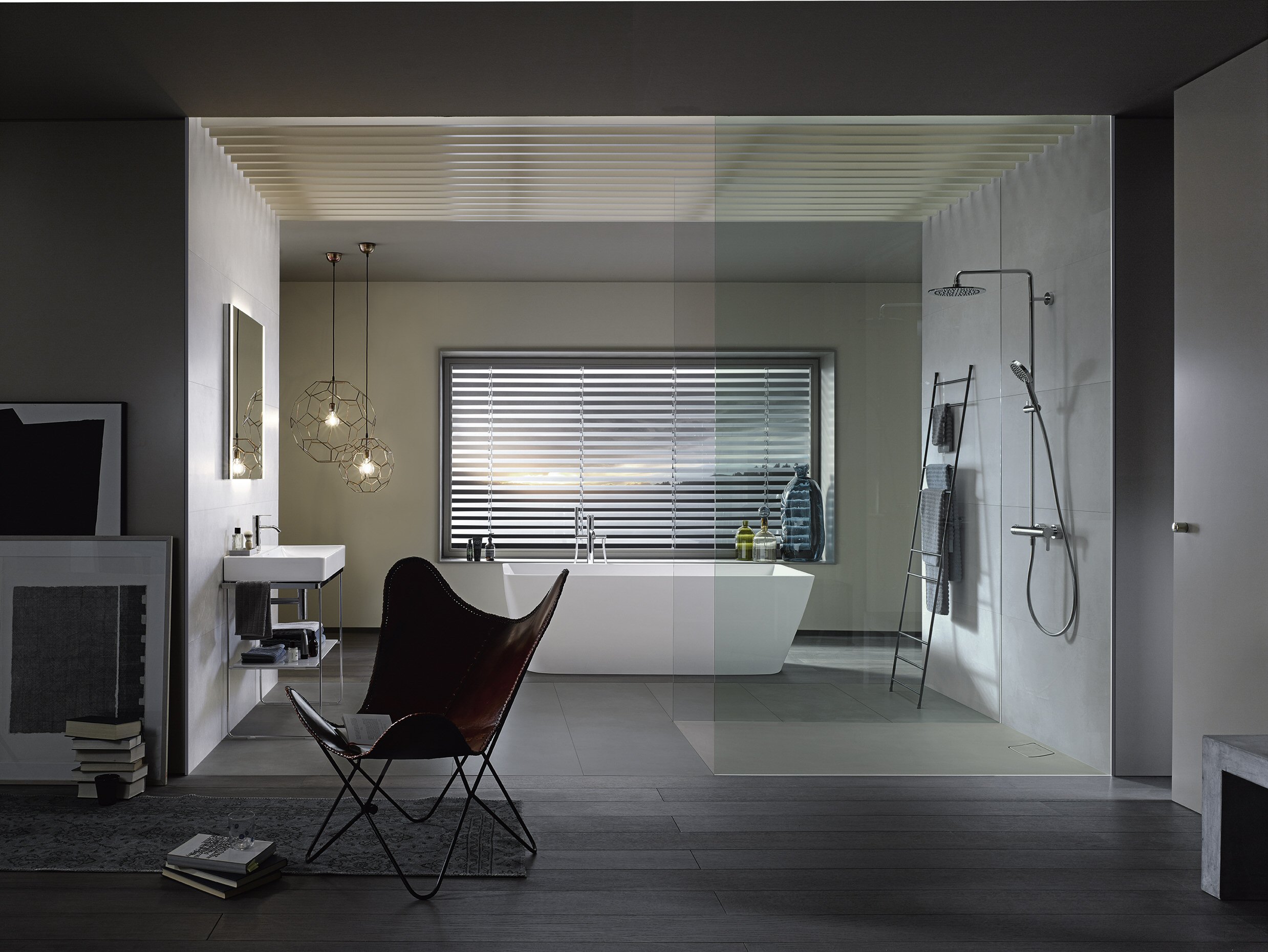 Our Partner of the Month for July 2019 is bathroom specialists Duravit, so when better to to get the lowdown on multigenerational bathrooms than from the mouths of their expert team? The multigenerational bathroom has become a hot topic as many families are now living in spaces that need to cater for parents, young children, teenagers, adult children and grandparents alike. That's a lot of people with a lot of differing needs, and with some clever planning you can make sure your home is working for you how you need it to.
One of the most important rooms for this sort of integration is the bathroom, so we've asked the team at Duravit everything you need to know to plan a multigenerational bathroom to suit the whole family.
What's the number one thing to take into account with a multigenerational bathroom?
There are two important aspects to consider when creating a multi-generational bathroom the first is - space. How much is available, are you creating a brand new space, or adapting your current bathroom. The second is location, if you are updating an existing bathroom; you will already have drainage, water supplies etc. However if you are installing a totally new bathroom, the existing hot and cold water supplies will need extending. The waste pipes will also need to be carefully planned so they connect into the existing system, you may need new central heating pipework for any additional radiators or towel rails. Don't forget to allow for the boxing-in of surface-run pipework so that it's neatly concealed. The electrics may also need extending, although plug sockets are not permitted in bathrooms.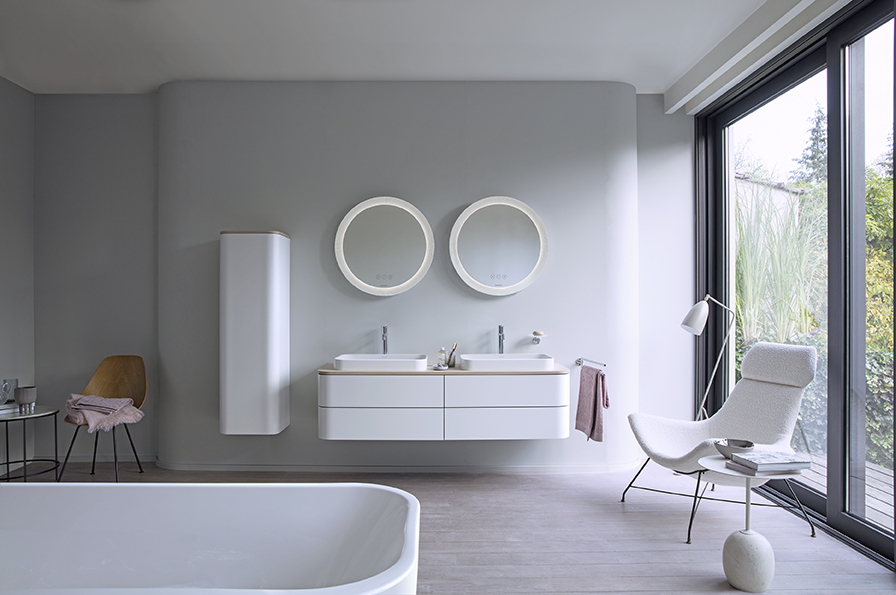 How can you choose a bathroom that will grow with your family?
Planning is key, consider what you currently need yourself and the age of your family at the moment, it is often easier to use a bath with younger children, but teenagers and those getting ready for the working day tend to prefer showers.
A double washing area with two washbasins is an excellent option, Duravit's Happy D.2Plus above the counter basins add style to the bathroom and can be combined with a number of Duravit's furniture options such as XSquare, Brioso and Happy D.2 Plus. All the furniture collections include freestanding cupboards and vanity units which provide excellent storage for all your family needs.
How can you adapt your multigenerational bathroom for family with access issues? 
One is option is a contemporary walk-in, wet room style shower, high quality shower trays with a very low profile are particularly, as they not only create a feeling of space in the bathroom as the floor area is opened out, but they also offer a safe and practical showering solution. Duravit's shower trays – the new Tempano a flush-fitting shower tray, the P3 Comforts and Stonetto are all made from new innovative materials which are highly durable and feature integrated anti-slip coatings.
Alternatively if space is at a premium the Shower + Bath created exclusively for Duravit by the design trio EOOS is an excellent option, a stylish bath with a lockable safety glass door transforms the shower into a relaxing bathtub. The mechanical door locking ensures that the door cannot be opened when the drain is closed. This does not require an electrical connection. Given this and its compact dimensions, the bathtub is the ideal solution for multi-generational living.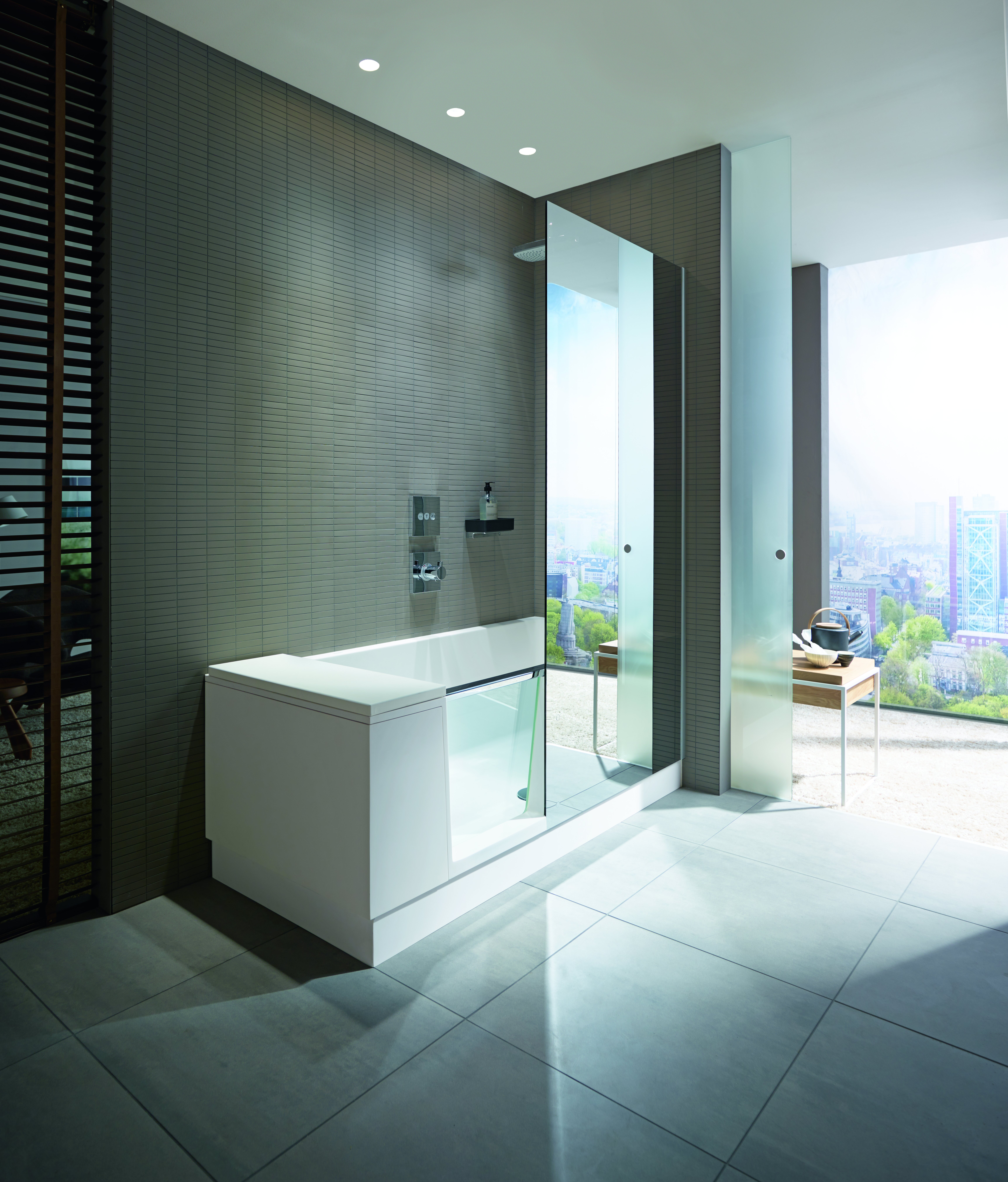 Can technology in the bathroom help with your multigenerational integrations?
Technology is changing rapidly especially when it comes to bathroom and bathroom design, including contactless sensor control mirrors, shower toilets with comfort enhancing technology and intuitively controlled taps. The new D.1e from Duravit features a temperature display that changes from light blue, to blue, orange and right up to red showing the temperature of the waters, it also features a scald protecting function which is ideal for bathroom users of all ages, young and old.
Is it important to prioritise storage in a multigenerational bathroom?
Storage is a must; whatever the age group, for a family with younger children, they require less space in terms of toiletries, but will need space for nappies and bath toys, whilst teenagers tend use more 'products', extra towels and want mirrors with good lighting for make-up.
Duravit Bathrooms
Phone: 01908 286680