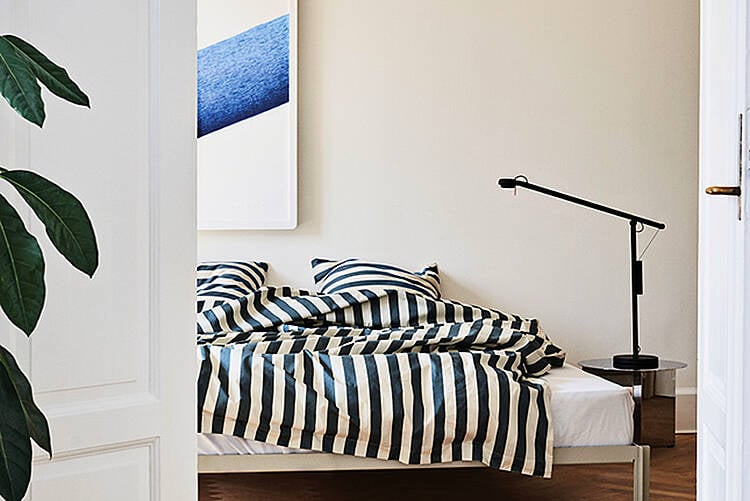 From finding the perfect duvet to trying out mattresses with extra back support, Kirstie McDermott has been checking out the best sleep solutions in these weary times
Anyone else struggling to sleep during these strange Covid times? If so, you are not alone. Recent studies* suggest that people are having poorer sleep and are reporting more vivid dreams during lockdown, with more than half of  adults saying their sleep has been more disturbed than usual and almost two in five (38%) are having more vivid dreams than they would usually.
Perform even the loosest of searches on Amazon's books category for 'sleep' and you'll get tens of thousands of results. From Why We Sleep: Unlocking the Power of Sleep and Dreams to The Sleep Solution: Why Your Sleep Is Broken and How to Fix It, there is something for every get-your-zeds-related woe.
We're obsessed. I know I am: I've had an epic journey to find my best rest, not helped by the fact one of my cats favours my feet as his preferred sleeping perch. As a result, my search for the perfect night's shut-eye has been Princess and the Pea-style with many layers and pratfalls. My techniques are many and varied: to start, I crack my bedroom window a regulation inch each night – I can't stand sleeping in a stuffy room, so that helps to keep me cool. 
My duvet is an anti-allergy combination that snaps together or apart depending on the season and can be easily washed. Important. I switched all my pillows to a down filling before switching them back out again in favour of a Sleep Studio Pillow from Harvey Norman, measured just for me. That, finally, did away with the neck pain issues I'd been suffering, and I am truly, madly, deeply in like with it – because it keeps me asleep for longer.
Then, the mattress. As a back-pain sufferer – okay, I know, who isn't – a firm orthopaedic one was on my shopping list. But we went in too hard and after multiple months of waking up feeling as stiff as if I'd run a marathon on waking, I recently bought a deliciously cushiony 7" silk and hollowfibre mattress topper, and sank into it with grateful relief. Job definitely done.
Mary Coughlan, Senior Sales Consultant at Caseys Furniture  has the lowdown on how to buy a mattress
What are the most popular types of mattress on the Irish market?  At the moment we're seeing a large amount of interest in gel mattresses. They are pocket sprung with a cooling gel comfort layer on top which provides great pressure relief. The gel combats heat and gives a more comfortable night's sleep. It also creates a weightless sleep surface.
What should we consider when we're buying? Firstly, give yourself plenty of time to try out different types, spend at least 10 minutes on a mattress having removed your coat. Do you suffer from pain, do you sleep solo or with a partner? Ask your sales' person plenty of questions. Trust the specialists to help you make the best choice.
What shouldn't we do? Don't compromise on price and get the mattress that you feel most comfortable on. Sometimes it may not be the most expensive that suits your taste.
On average, how much should we spend on a mattress? For a double €800 upwards; for a single €499 upwards.
How often should we change our mattress? Usually every 10-to-12 years. Invest in the quality of your sleep, and your body and mind will thank you forever.
*Experts from King's College London, who conducted the research on sleep, said that overall six in 10 people have had worse sleep since lockdown was announced in March.