White's alright, but pattern's prettier. Here's why...
Words: Kirstie McDermott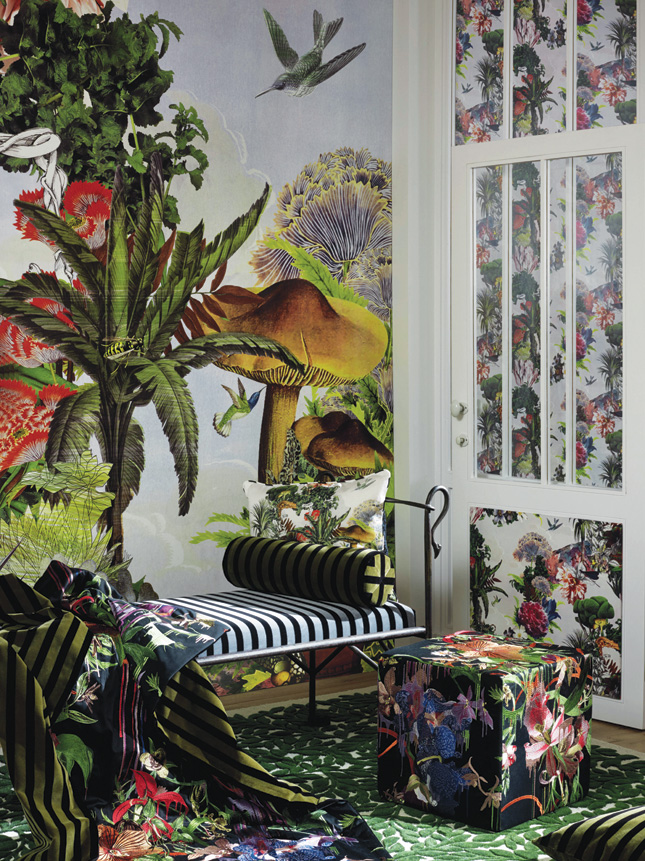 Scandi chic just went on for ever," laughs Lisa Marconi, creative director of Dust. But we're primed for a change, and she reckons that time is now. "We're getting into pattern and colour and we're moving towards maximalism. I think there's a consumerism element to it," Lisa considers. "Scandi was all about being pared back, but times are looking up and now we want something that's more luxe and glamorous. When you've more to spend, you want to buy stuff."
Of course, for some, print, pattern and a riot of colour have never been off the agenda. "Designers like Kelly Wearstler have always done maximalism," Lisa agrees. But décor is now democratic. Instagram has widened the net like never before: we're exposed to inspiring imagery that sparks new ideas for our own homes. So, no matter where you are in your pattern journey, rest assured – prints can be charming.
STAGE 1: THE ABSOLUTE BEGINNER
You're deep in love with white walls, white furniture, and a light, bright, pared-back aesthetic. So what's your pattern entry point? "There are a couple of ways to approach it," says Lisa. Try monochrome patterns (which will fit in with your existing scheme) and tone-on-tone or textural pattern are other options. "None are too 'out there' and graphic," she explains. "If you're scared of wallpaper, decals are a great way to start," Lisa adds.
STAGE 2: GETTING BRAVER
Ready to kick things up a notch? The next step to adding pattern in a room is with textiles, such as cushions and curtains. They're low-commitment, and you don't have to break the bank either, so you to switch them out if you feel things aren't working.
STAGE 3: THE COMFORT ZONE
You may be in your comfort zone mixing and matching patterned prints on cushions and rugs, so now it's time to get right out of it. That's right: wallpaper. "Start with the downstairs bathroom or the hallway – you're only passing through," Lisa says. "Have fun with it. If you're worried you won't like the whole space, try self-adhesive paper: if you don't like it, you can easily remove it."
STAGE 4: ADVANCED STYLE
"I love the work of House of Hackney," says Lisa. The brand, co-founded by Irishwoman Frieda Gormley, has an old-school British sensibility with a thoroughly modern twist, thanks to its use of colour and detail. One for dedicated followers of design, it's for you if you've graduated through stages one to three. At this point, you should be comfortable introducing several patterns and colourways into a room and combining them with confidence. One tip? "Make sure patterns are beside each other," Lisa advises. "The impact is felt when different patterns are seen together – this doesn't work when they're across the room from each other. Commit!"
Markings masterclass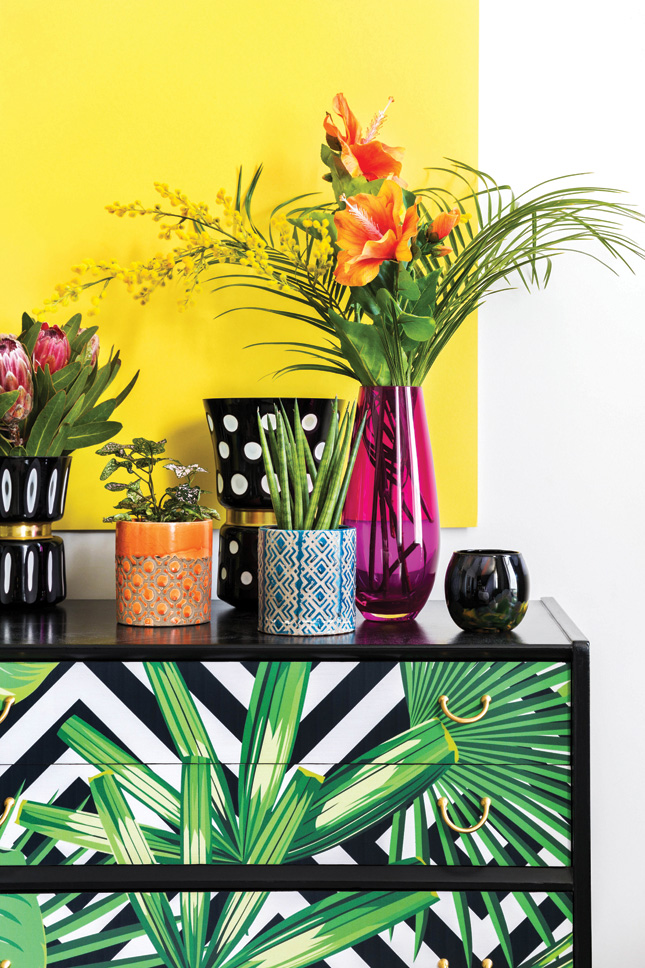 Lisa Marconi has three basic rules to help you with your pattern play.
Rule 1: Throw shade
"Create a colour palette and choose a dominant colour for your scheme. Then bring in extra colours along with that main colour."
Rule 2: Mix the scale
"Putting large scale patterns against small scale works – like a small floral against a large stripe, for example."
Rule 3: Go for contrast
"In general don't put a floral with a floral – contrast it with a stripe or put a more traditional print with a geometric one."