Clever solutions will make the most of any room, large or small, and ones that offer you more storage are music to our ears. Here's how you can clear the clutter through super storage that suits any space!
1. SPLASH OUT
An uncluttered bedroom means an uncluttered mind. The last thing you want is to wake up, every morning, to a sprawling mess. A really great wardrobe should be number one on your storage shopping list.
2. THINK VERTICALLY
Filling your floor space up with bulky, unneeded storage solutions does the exact opposite of what you're trying to achieve. Take a look at your walls and ask yourself if built in, floor to ceiling, vertical storage is an option.
3. MAKE IT A FEATURE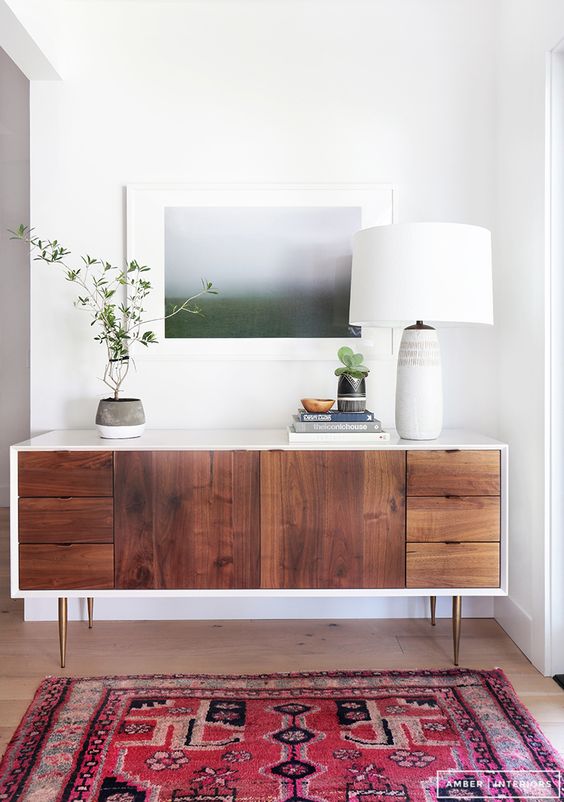 The hallway is an ideal place to store items that that need to be kept but aren't particularly pretty. Don't underestimate the usefulness of a beautiful sideboard for filing bills and storing household necessities like spare light bulbs, tool kits and stationery.
4. LOOK UNDER AND OVER
There are so many nooks and crannies that get overlooked in our homes. The space underneath the stairs is often home to a ground floor WC, but there are many other ways you can transform this area if storage is top priority. The space above entryways can also act as a handy space for extra shelving or cabinetry.
5. THINK MULTI-PURPOSE
All-in-one furniture pieces that double, or even triple, up in function will be a godsend – particularly when it comes to tidying up kids' rooms quickly and furnishing small spaces.
6. IT'S BEHIND YOU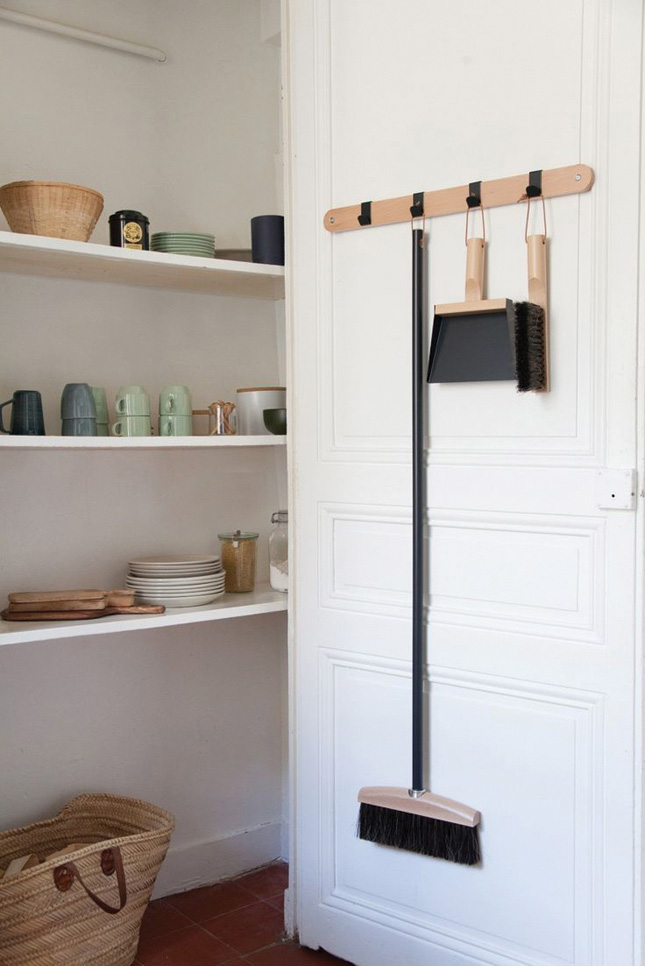 Doors, particularly of utility rooms and cleaning cupboards, are great places for hanging brooms, dustpan brushes and bin bags, keeping them within arm's reach and super simple to store away again.
7. THINK OF DEPTH
Use deep drawers in place of lower cabinets. You can see everything you have at a glance. Half-depth units are also a clever use of space, rather than traditional full-depth. While good storage should keep things hidden and tidied away, even better storage is easier to access and shouldn't require a whole lot of rooting around, when you're looking to resurrect something.