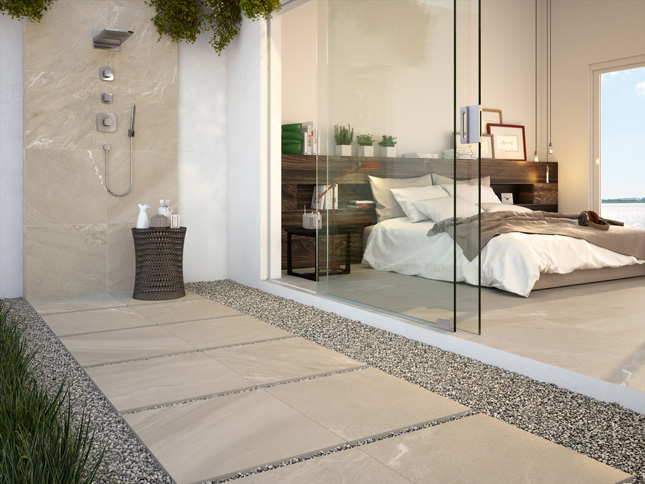 Sometimes outdoor tile options are a bit more limited in terms of style. They need to be built to withstand the elements so to a certain degree, you forgive the fact they're not quite the aesthetic you're looking for, all the while lamenting the many beautiful indoor tile options that would be perfect on your patio. We spoke to National Tile, the Irish family run company that's been in the tile business for 37 years, about a new trend that might solve some of your problems!
New 20mm porcelain paving tiles has been revolutionising patio design, allowing people who want to make their outdoor space a part of their living space, by running the same tiles from inside to the outdoor area. We asked them to explain how it works, and why your tiles won't disintegrate outside after a winter of rain!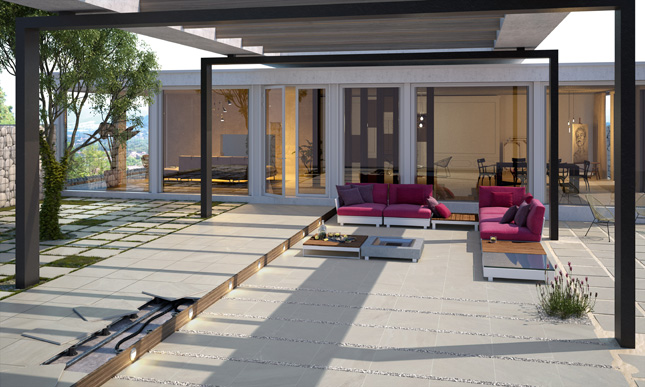 1. Tell us about the interior/exterior tiling trend.
The beauty of this material is that you can extend your living area into the garden in a seamless manor. The same décor can be used in both areas without the need to add an expensive concrete slab in your garden. 20mm porcelain can be placed on pedestals to run flush with your patio doors giving an illusion of greater space together with the beauty of a continuous flow. It can also be laid directly on a lawn or a gravel bed without causing a sense of segregation.
2. What indoor style tiles are suitable for exterior use?
The objective of this material is the internal tiles are generally 10mm, but you can also use 20mm for outside use.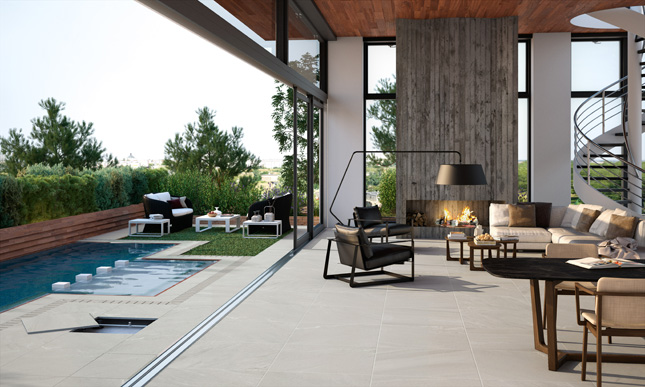 3. Is there a benefit to using interior tiles outside?
There are other advantages that include a greater selection of finishes than other materials. Including stone, wood, marble, concrete etc.. If you are planning a patio or deck you can match with your existing internal tile. If you are you are refitting your kitchen you can in many cases use the same tile outside albeit it is 20mm form.
As with the tiles used internally it is easily cleaned, porcelain has very low porosity and there are less places for algae, moss or lichen to get a foot hold and if they do it is easily removed. The low porosity makes other types of staining less likely and again easily removed.
Porcelain is also resistant to rot and insects. It is resistant to UV and is therefore colour stable. Frost will not affect it, therefore no splinters of stone. It is easily accessed if you need to checkout services which can be run under it. All the above and you can park your car on it.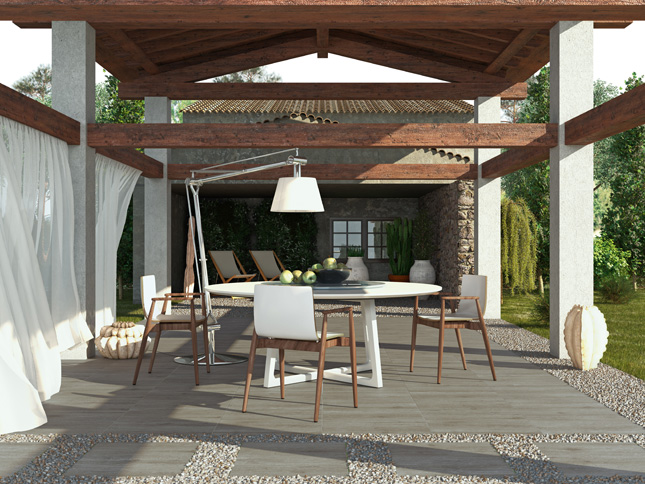 4. Is it more expensive? 
Of course with this many advantages you might think that it will be more expensive than other more traditional garden materials paving materials but in most cases it is in fact cheaper.
You can find out more information about National Tile on their website, Facebook and Twitter. If you want to contact them, email [email protected] or call +353 42 933 7678.