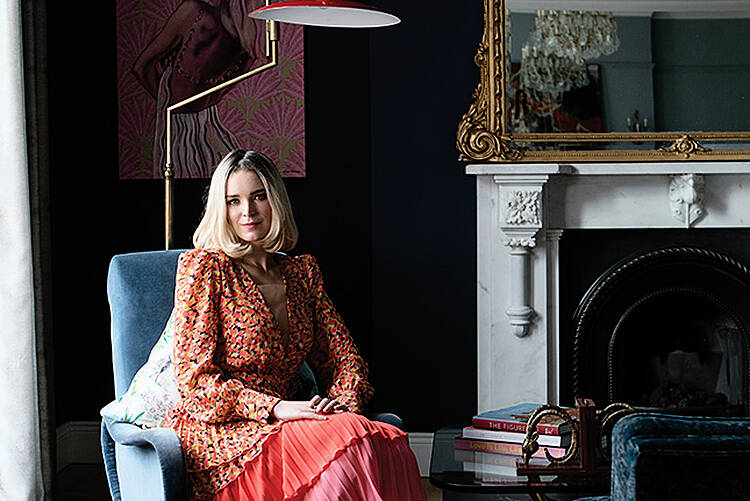 We asked three interior designers for their top tips on personalising your rented space - without losing your deposit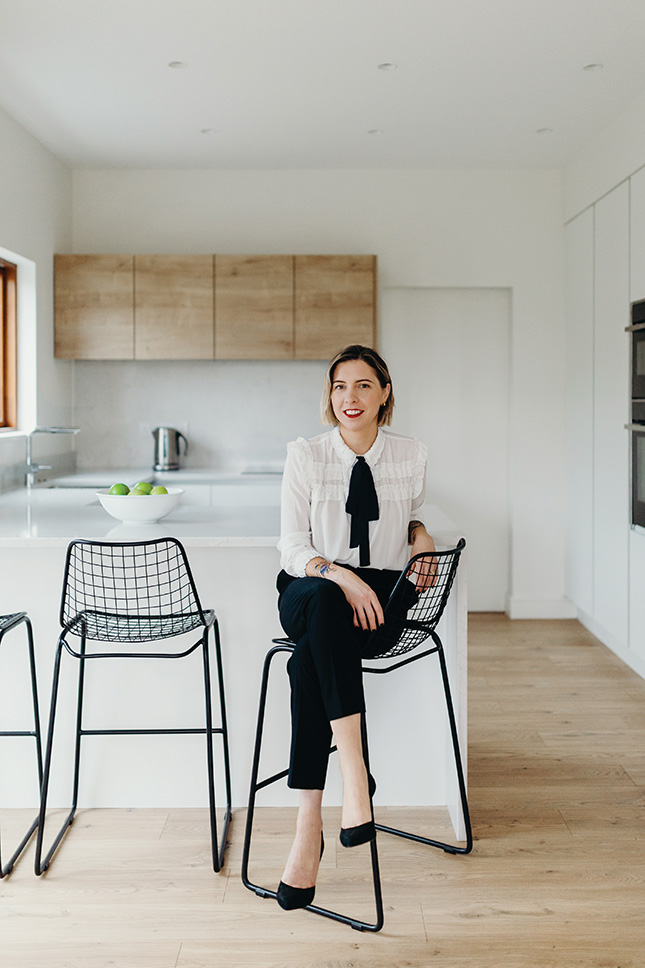 What advice would you give a first-time renter buying furniture for their home?
The number one item I would suggest purchasing for your rental home would be a good quality bed. Choose something timeless or a simple design so it won't date. You will take this with you to any future home and there will always be a place for it. I would also suggest a good quality storage unit. For example a mid-century style sideboard could work in a living space, dining space or bedroom and will always serve a purpose and look well.
How can you transform tired rental floors?
If there's an old tired carpet, have a peek to see if it's covering up a lovely hardwood floor or tiles underneath before asking the landlord if you can remove the carpet. You never know, you could get lucky, especially in an older house. If not, and the carpet is just a bit tired or you're not a fan of the colour or pattern, a few large area rugs will do the trick and they can be taken with you when you move. When it comes to restoring old solid wood floors, I would leave it to a professional unless you're a seasoned DIYer and you're prepared for some sanding.
What to consider when replacing tired rental blinds?
Firstly check if the existing blinds are in good condition and just need repairs such as replacing a new slat in a venetian blind or fixing the chain on a roller blind. If they can't be repaired, choose inexpensive ready-made blinds that you won't mind parting with if you move as more often than not, you'll need different window treatments in any future home. Ikea have very budget friendly blinds that can also be cut to size and are easy to install.
How to avoid clutter on kitchen countertops?
Items like wall mounted spice racks, shelves for cookbooks, hooks for cooking utensils and wall mounted paper towel holders will all help eliminate the clutter on the countertop. If you have a lot of wall space, a pegboard system might be worth investing in which can always be used again in an office space or playroom should you move home.
Interior designer Elaine Verdon of Leo + CiCi has the following tips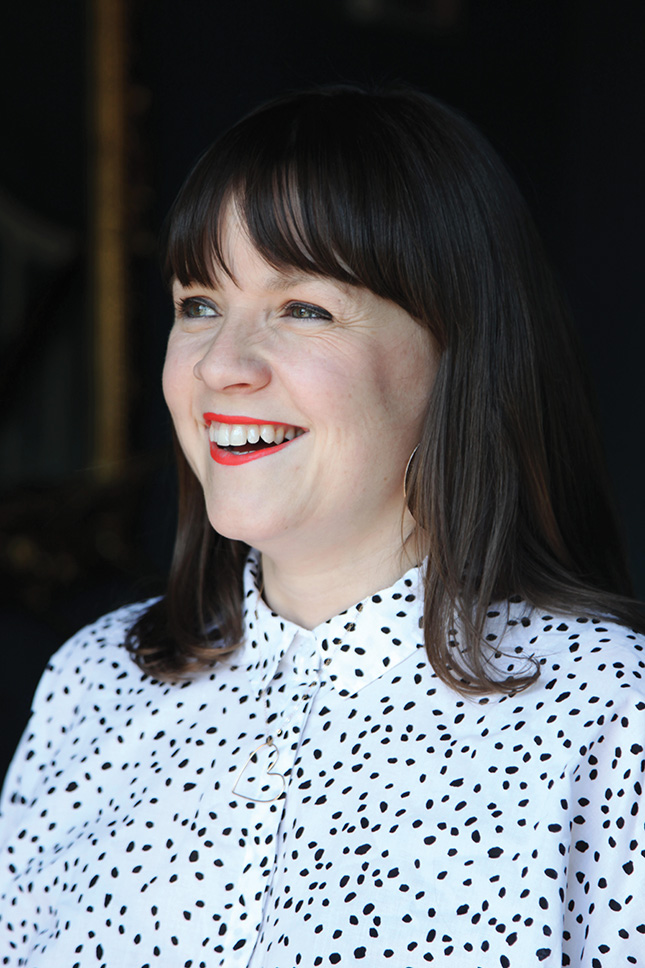 What should people first consider when beginning to decorate their rented property?
Know your limits! Speak to your landlord and see what they would be ok with your decorating. If you don't ask, you don't get. They might just be delighted to hear you want to give the space a fresh lick of paint for free. Don't be afraid to ask to remove their existing furniture in favour of your own pieces. Take an inventory and pictures of everything before you remove and replace with your own additions to ensure you can return to their rightful place when you leave.
When it comes to decorating an outdoor area in a rental, are there any clever ways to transform the space?
When dressing an outdoor area, dress it like you would an indoor space by adding lots of layers, colour and texture. Clever solar-powered lights can help to create a cosy intimate feel for dining or lounging in your outdoor space. Adding a mirror to a wall or have it leaning will help to make the area feel bigger.
Bring the indoors out by with the addition of an outdoor rug, floor cushions, and throws. This will help to make the area feel cosier plus having an outdoor rug under a table, makes the area seem more like a dining space.
Opt for lounge-type furniture. If space is an issue, focus on one comfy piece of furniture for entertaining. If you're short on space don't feel you have to choose between having outdoor seating or growing a garden. Go up and use vertical planters or hanging plants to create the perfect backdrop.
Any tips to incorporate an office area into a rented accommodation where space is limited?
Consider unused space - A console table can easily function as a desk for a laptop without taking up too much space. They're often narrow enough to be placed along walls in hallways and passageways leading to doorways.
Storage that is dual purpose - A compact open wall shelving unit can provide you with just the laptop workstation you need to get work done, but also doubles up as an organized space that's stylish and functional both when it's in-use and not.
Maximise existing floor space - Elevating your bed to allow for the addition of a desk underneath is a great way to make a space function for both work and sleep.
Suzie McAdam, interior designer and owner of The Design Seeker has the down-low for going glam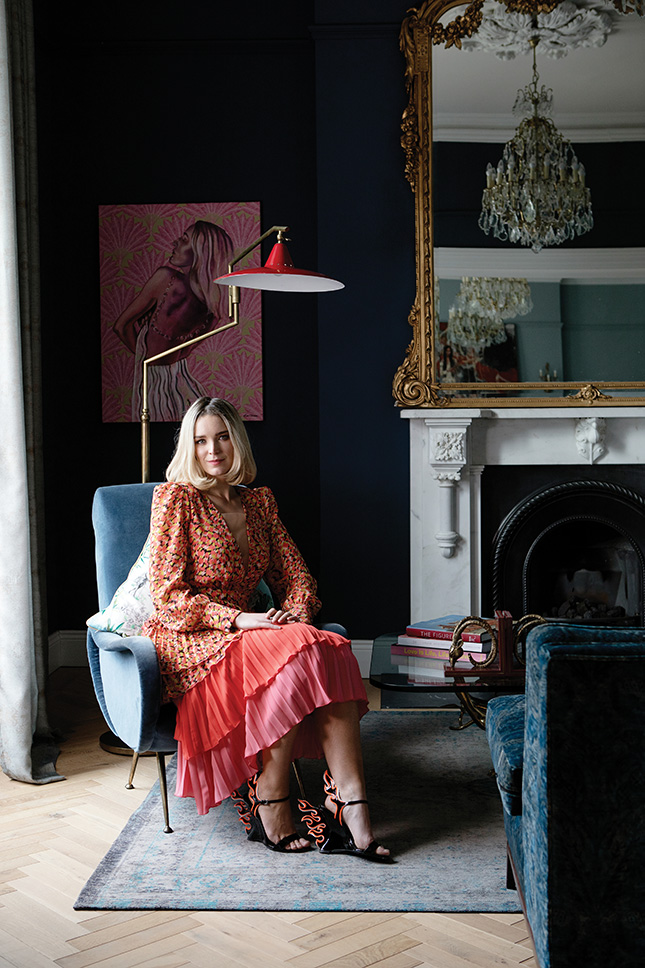 What advice would you give a client who in a rented space and wants to add their own personal stamp on the property? 
Renting doesn't mean settling for bland and boring; by using a few simple tricks, you can inject any property with personality. Most rental properties have a neutral colour palette, so view this as a blank canvas and add artwork and textiles to create luxe bedrooms or stylish living areas. Textiles and soft furnishings are hugely versatile - you can move them from room to room, house to house - use rugs over carpets you might want to hide or as wall hangings if you have a big wall to fill. Throws on beds or sofas can soften an interior and add that little bit of luxe. Mirrors are also hugely valuable in creating a sense of light and space in smaller rentals.
How can you easily update a rental bathroom?
It's difficult to tinker too much with a bathroom in a rental - channel your favourite hotel and keep things simple. Little touches like an expensive soap or candle will transform drab to sumptuous.
For renters who have children, what tips can you share for decorating kid's spaces?
For children's rooms, choose colourful prints - there is a huge selection available online at various price points. A gallery wall of fun art or some hanging shelves for favourite things will keep kids happy. You can also hang pom-pom garlands or bunting for colour and interest. Choose furniture that will grow with your child - pieces you love that will work for your baby and your tween to come. Purchase storage baskets and boxes for toys - you can never have too many. If you are allowed to paint, create a "blackboard' with chalkboard paint, which might save toddlers scribbling on the walls in other rooms!
How can renters incorporate their own style in shared rented accommodation?
If you're sharing a rental space, you may not be able to do much about the communal areas, but you can make your bedroom super-stylish with beautiful bedding, throws and a rug for texture and warmth. Lighting creates ambience - fairly lights for romance or a Jonathan Adler table lamp for a boutique hotel feel.