You all know and love Catherine Carton from @daintydressdiaries, right? If you're not familiar, she is a DIY Queen, and she is forever taking on deadly projects mostly centred around upcycling.
She's gas to follow on Instagram and her YouTube gives tutorials for many of her projects - both accolades that won her the title of Best Use of Video at the Interior Influence Awards 2019.
One of our favourite projects she did in 2019 was her painted kitchen cabinets, so we asked her to talk us through the steps she took to transform these mdf kitchen cabinets.
BEFORE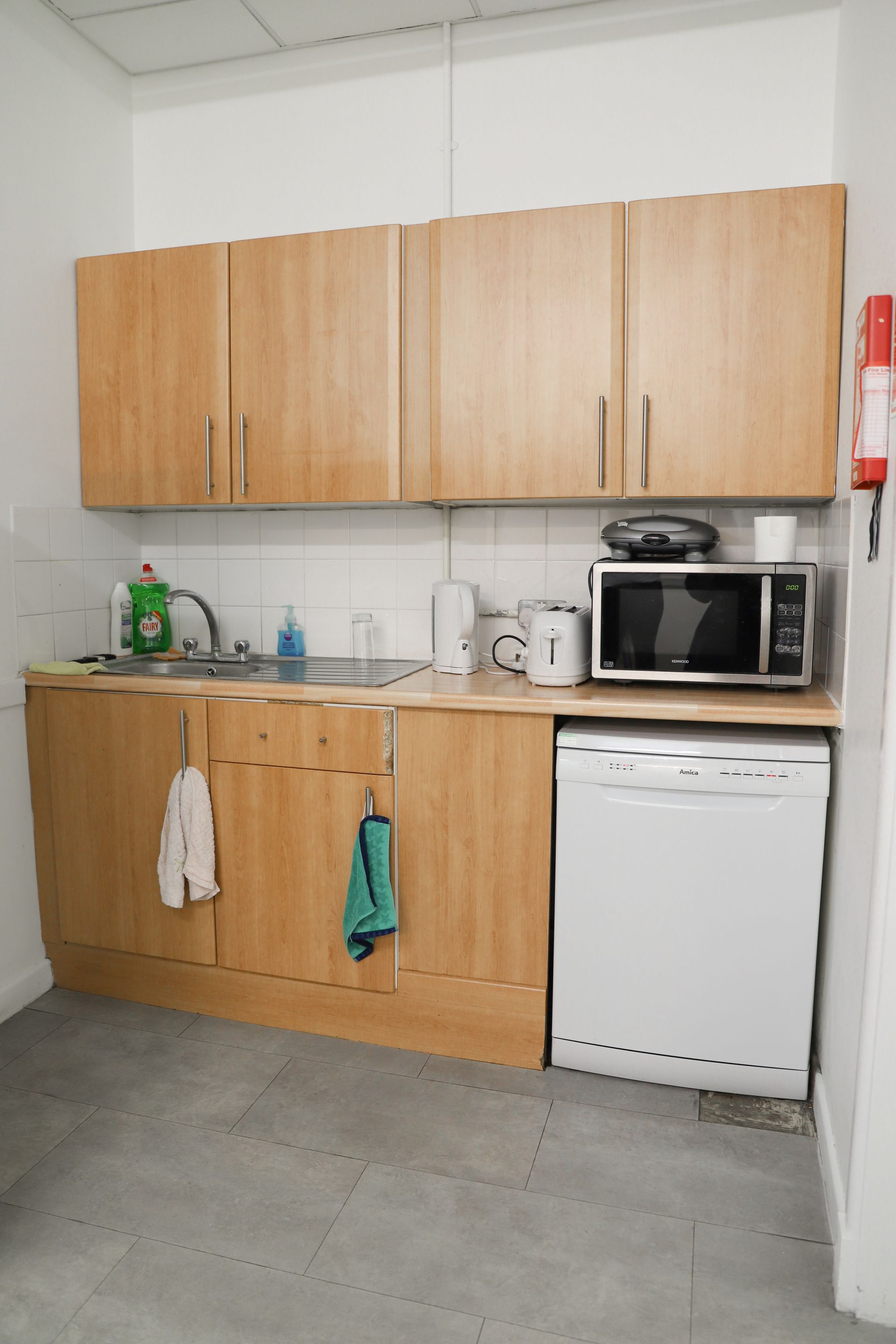 "I think the kitchen is the heart of a home, however, they are also one of the most expensive areas to makeover," says Catherine. "I had a small budget when it came to transforming my kitchen, and I knew I would make a huge impact if I painted the kitchen cabinets. Here are some tips for creating your perfect kitchen and painting your cabinets."
1. Before painting, prep your cabinets by using warm soapy water to remove all the built-up grime. You can also use sugar soap or Krud Kutter to remove any build-up of dirt.
2. Very lightly sand each cabinet door, you do not have to sand it back bare. You just have to scratch or key it so your paint has something to grip onto. I used my electric sander as it is just so much easier but don't worry, you can use a sanding block if you do not have a sander.
3. Apply one or two coats of primer to your cabinets and follow the drying time for each coat. It is tempting to recoat soon after but always allow for the paint to fully dry.
4. Once the primer is dry you can apply your topcoat. You can use either an eggshell paint or satinwood paint. Apply two coats. Allow the paint to dry. For this project, I used the Autentico Versante eggshell paint in the shade Gris. I also used the Autentico primer.
5. You do not need to apply a sealer with eggshell paint. This paint will dry with a sheen and once it cures it is durable.
AFTER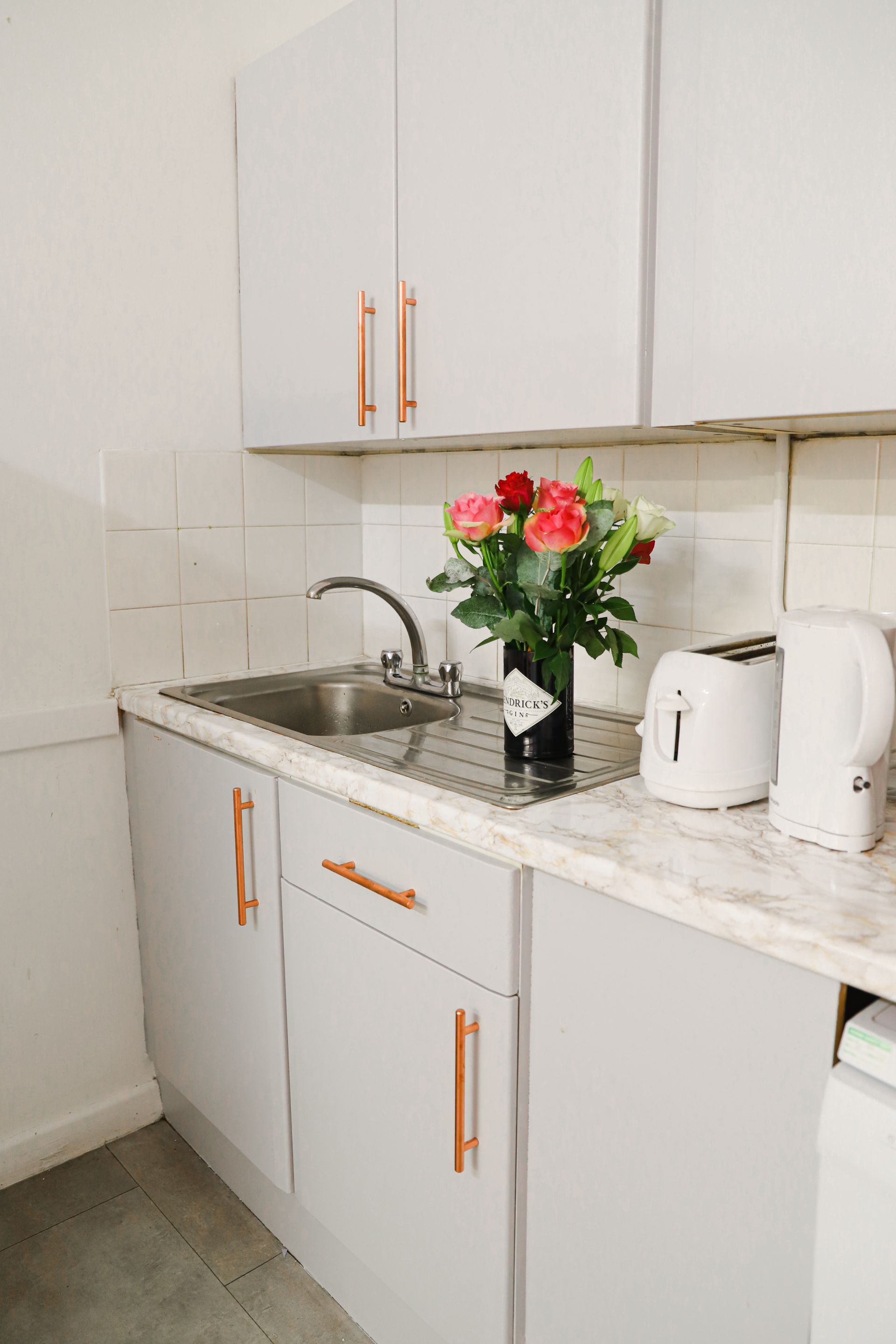 "After you paint your cabinets, you can add some personal touches by changing the knobs and handles. Small changes like this make such an impact," says Catherine.
"I also love a trinket or two on my counter but you could go for a minimal look. My biggest tip is to have fun with your space and make it unapologetically your own, pick things that put a smile on your face and feel joy in the space you create. "