Interior designer Róisín Lafferty of Kingston Lafferty Design is one of Ireland's best known interior designers, and also recently was the winner of the Interior Designer category sponsored by Linwood Fabrics, at the House and Home Interior Influence Awards 2019.
While Róisín has spent years honing her craft and understanding the nuances of interior design, there are a few tricks of the trade that anyone, even the newest person to interiors, could put into practice.
We asked Róisín to tell us some of her top interior design tips.
1. COLOUR
Colour combinations can be an enigma of sorts. For some, choosing complementary colours is intuitive, for others they learn through trial and error. It can be a lot to get your head around.
Colours look different in different rooms and in different lights, so if you are choosing paint colours we would always recommend you put a 1 m x 1 m sample up in the room with 2-3 coats and leave it up for a few days so you can see it at different times of the day and in both natural and artificial light. This will give you a really good idea of the colour before you paint the whole room.
When selecting a colour, look at things that inspire you, physical spaces, abstract art, places you have travelled there is no right and wrong, but you will find that you are more drawn to some colours then others.
The colour of a room impacts the feeling and atmosphere, so think about how you want to feel in the room and how the colour makes you feel.
2. DEEP MOODY TONES
People often think that dark colours will make a space seem smaller. This is not always the case.
If you have a small room sometimes going rich and moody with the colour tones can create a very calm and peaceful atmosphere and, in fact, make the space seem bigger and more inviting.
This can work well in bedrooms, cosy living rooms and studies, creating a different environment to the rest of your home and providing space for you to unwind and relax.
3. FLOORING
Flooring is a key element in any interior, but it is not an element that you want to be replacing regularly. With this is mind it is best to steer clear of finishes that are heavily trend lead and focus on the quality of the materials and the detail of how it is fitted.
Combining different flooring finishes is a great way to create different zones in an open plan living space, for example in a kitchen/dining space you can have a timber floor through the room but put a tile inset under the dining table.
For longevity in your flooring take inspiration from period Parisian homes, the worn timber and classic tiles never date but if you want something more detailed look to the beautiful herringbone and chevron designs.
4. FURNITURE
Mix old and new furniture and decoration to achieve an interesting living space brimming with character.
Combine elements of contemporary design with vintage pieces, you don't need to buy all new furniture to redesign your room.
Match colours and shapes to add more visual interest to the room; think of each piece as a shape, the more variety the more interesting it is to look at.
5. LIGHTING
Lighting is one of the key elements of a good interior. It is a very powerful tool that can instantly transform both the look and feel of a room.
Playing with the size and scale of the fittings. Experiment with fittings at different heights to create different atmospheres, for example having low hanging pendants over a dining table to create a more intimate lighting atmosphere.
To maximise the impact of your lighting, use separate circuits so each type of light is on a different switch and where possible have all lights on dimmers, so you have full control over how bright each light is.
6. MIRROR MIRROR
Most people know that a mirror can make an interior space feel bigger, but we still underestimate quite how much impact they can really make.
For example, to make your room feel double the size, fit a sheet of plain mirror directly to the wall, running it seamlessly from wall to wall and floor to ceiling without a frame it will instantly feel like the space continues on to be much bigger.
Mirrors facing the exterior will reflect the garden and planting bringing a natural element into your home that is both bright and fresh.
7. PLAYFUL PLANTING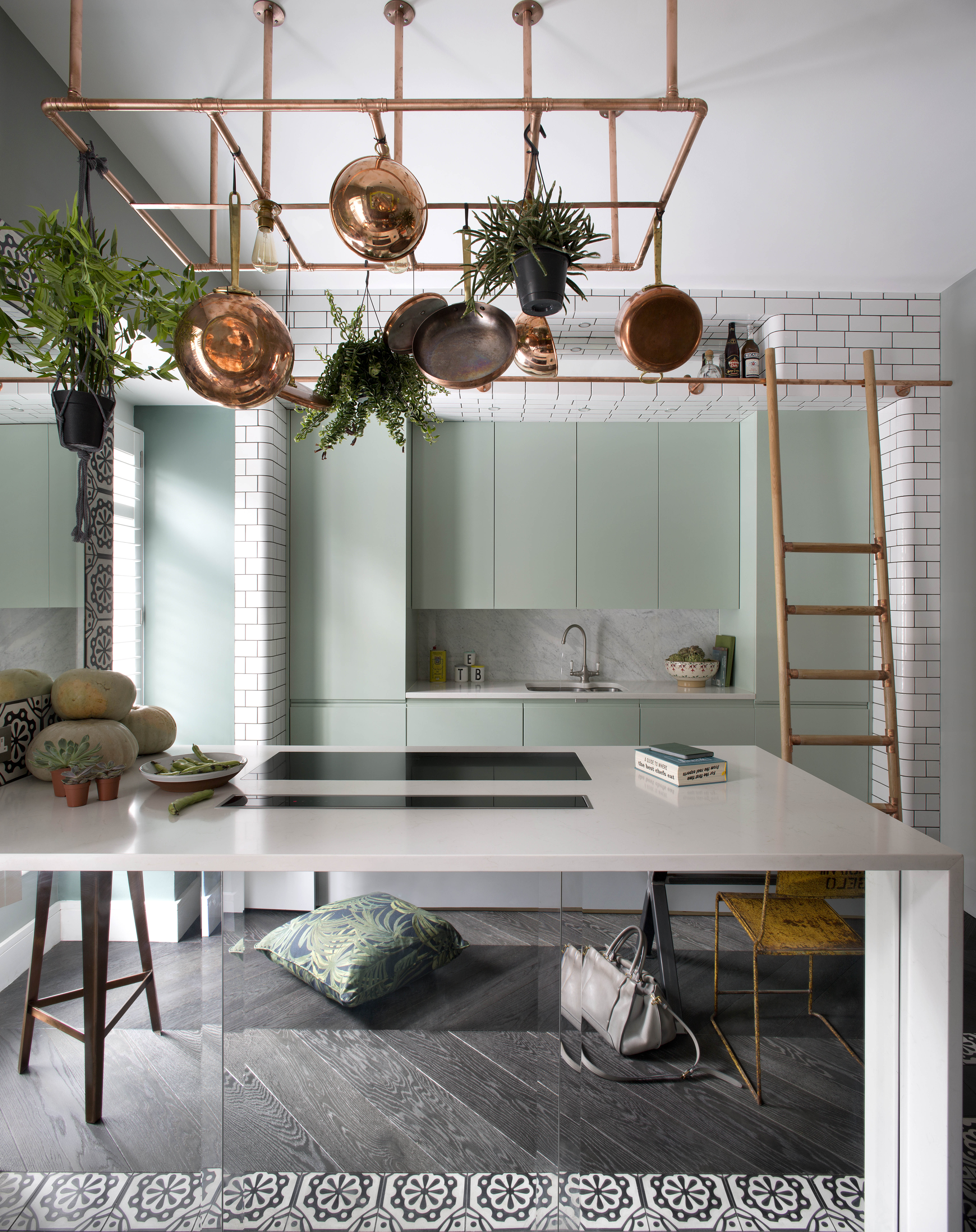 Why not bring the natural element of planting into your home? The fresh and vibrant feel planting brings to interiors not only brightens up the place during the dark dull months but also has a positive impact on your mood and productivity.
We love using an eclectic mix of different plants such as cacti, succulents, ferns and bamboo to add depth and texture to the planting and the rich greens with pops of colour add drama and a real focal point to a room.
8. STORAGE
We believe the spaces we live in should be as functional as they are beautiful and how we use storage is a great example of this.
Whether your home is large or small an excellent way of achieving this is through clever, well designed, bespoke joinery.
From classic shelving and walk-in wardrobes, to hidden desks and custom playrooms, we love how the clever use of storage can really impact how you live in your home providing a place for everything.
Follow Róisín on instagram, @roisinlaffertykld!
Looking for more interior design tips? Top tips for being braver with colour, according to Gill Corrigan