Our inaugural Interior Influence Awards took place last night in association with DFS, with a packed house at the design-led Alex Hotel in Dublin.
Over 200 of the country's leading Instagram talent gathered to celebrate this burgeoning and increasingly influential sector.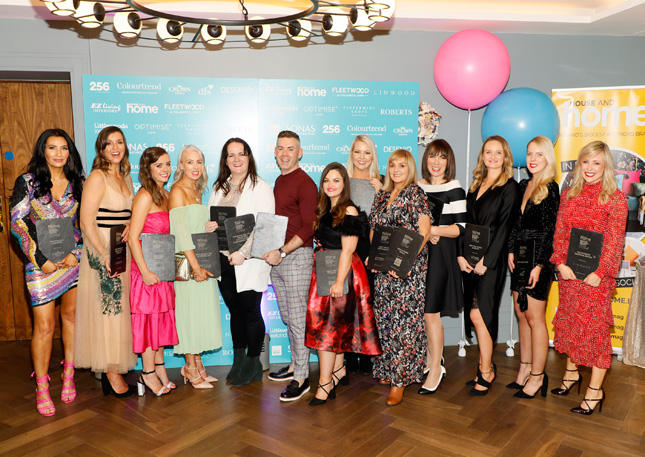 "We've seen a huge rise in Irish Instagram accounts celebrating interiors since we launched our #MyHouseandHome hashtag in 2017. This tag galvanized the community, and so we've created the Interior Influence Awards in association with DFS to reward their efforts," said our Editorial Director, Kirstie McDermott.
"DFS is delighted to be sponsoring the House and Home Influence Awards. Over the past few years we have seen the Irish Influencer community going from strength to strength – such a super talented bunch of people with some very creative and engaging platforms. My fellow judges and I had a hard job – there were many deserving winners," said Claire Rushton, Head of Public Relations, at DFS.
We had 13 deserving winners - check them out below!
Best DIY or upcycling account, sponsored by Fleetwood Paints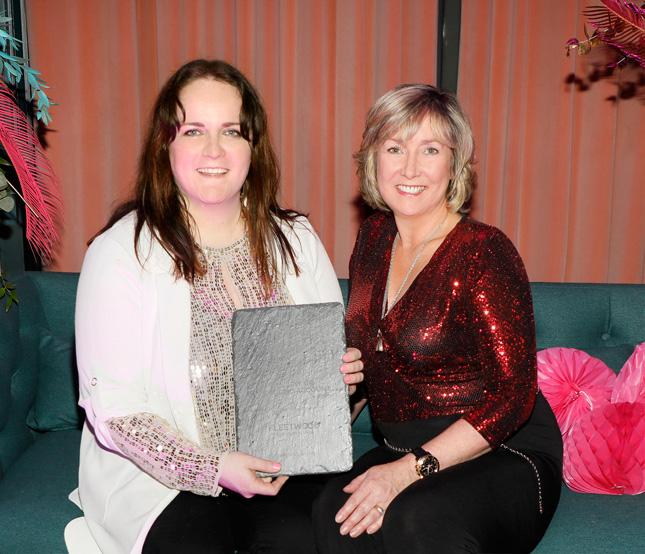 Judges' comments: A colourful, bright and gorgeous account. Her feed is beautiful, very engaging and it made me smile. She has a great range of makeover projects that are easy to do yourself because she breaks down each step really well. Her account shows brilliant enthusiasm and is full of ideas.
Best Interior Blogger, sponsored by Peppermint Grove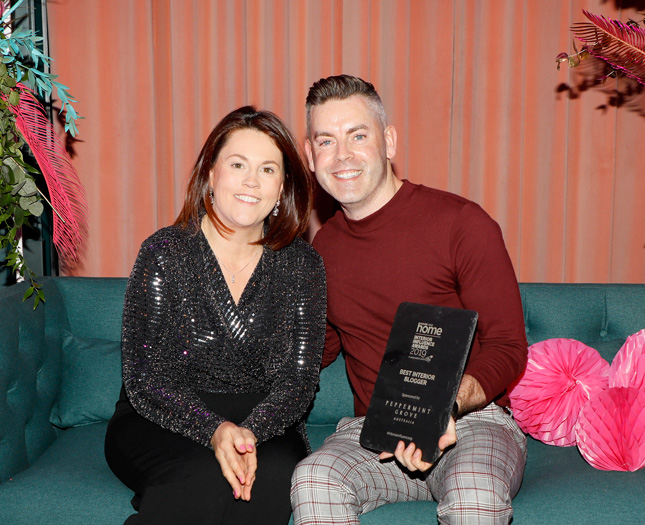 Judges' comments: Interesting and entertaining mix of content and collaborations featured, which work well and are in line with his brand. He posts a great range of budget makeovers – notably a bathroom makeover. His interior decor is stunning and unique, and his posts are consistent and well put together.
Best Styling Skills, sponsored by Scatter Box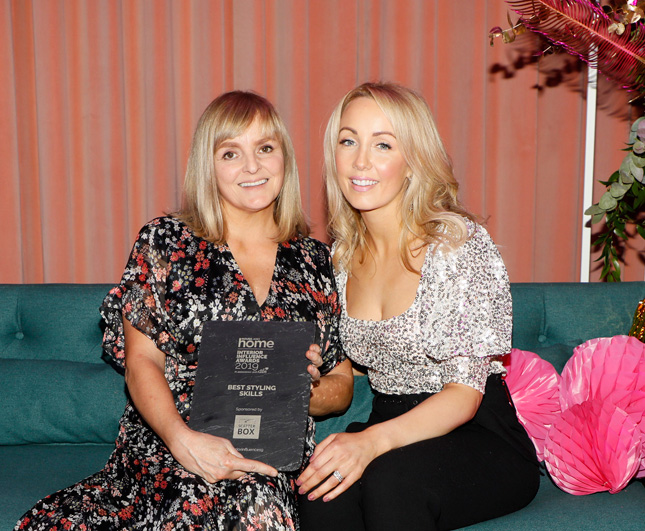 Winner: Yvonne Purcell of @sixat21
Judges' comments: They have a beautifully curated grid, with a really creative and innovative take on salvaging and upcycling.What they do really resonates with their audience, and their ability to create styled pieces is second to none.
Highly commended: @bythun
Best Use of Photography, sponsored by Desenio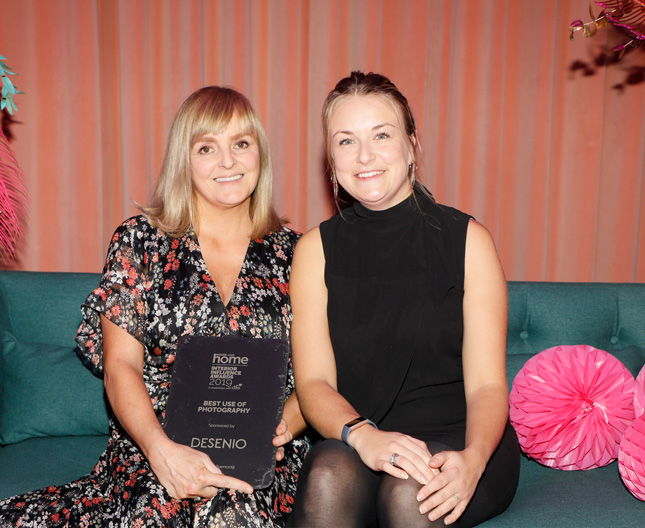 Winner: Yvonne Purcell of @sixat21
Judges' comments: A consistent and creative grid. Photography resonates with audience and is loved by their followers. She has amazing photography skills and an incredible talent for using photography to make the space in her home feel bigger.
Best Use of Video, sponsored by 256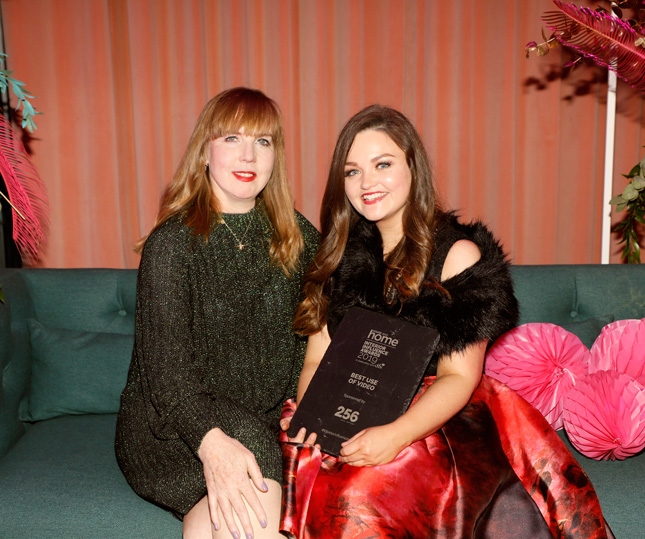 Judges' comments: Her videos are professional, engaging and she is a really great video all-rounder, posting content on Stories, Grid and YouTube channel. She is using her platform to educate other people, it's brilliant. This person is going places.
Best Self-Build account, sponsored by Sonas Bathrooms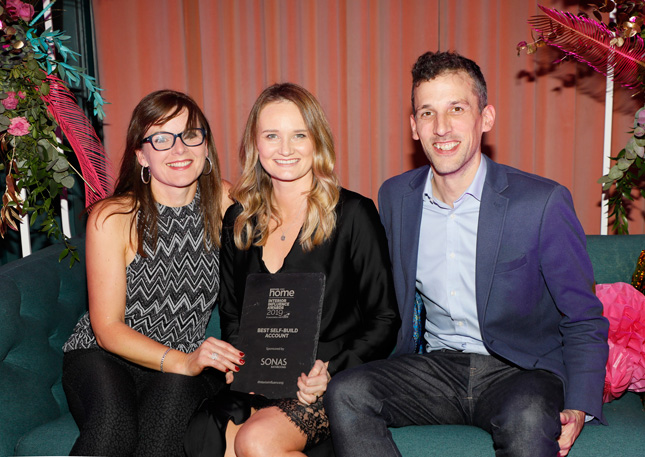 Winner: Stephanie O'Sullivan of @coallanehouse
Judges' comments: This is very cool and unusual project. It is very relevant with the housing crisis as it's a great inspiration for people in urban locations to see that you can build in cities. So nice to see her share the entire journey in their highlights, it's really educational, informational and interesting. Very 'Grand Designs'.
Best Newcomer, sponsored by DFS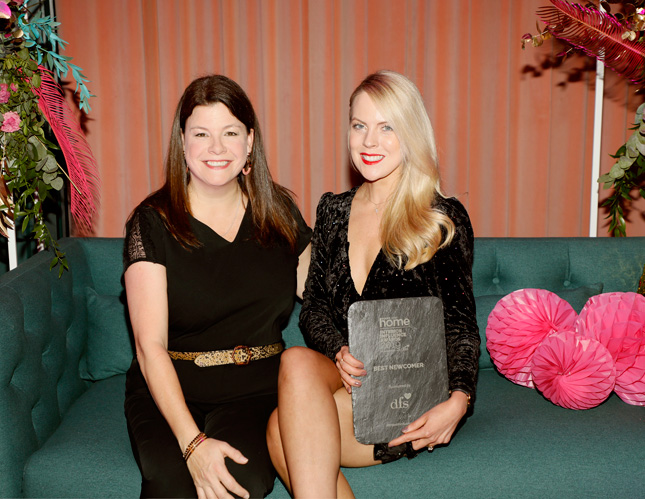 Judges' comments: Seemed to emerge fully-formed. She has a beautifully curated feed with gorgeous style. A clear aesthetic and a great feel for colour, texture and accessories.
The Interior Designer award, sponsored by Linwood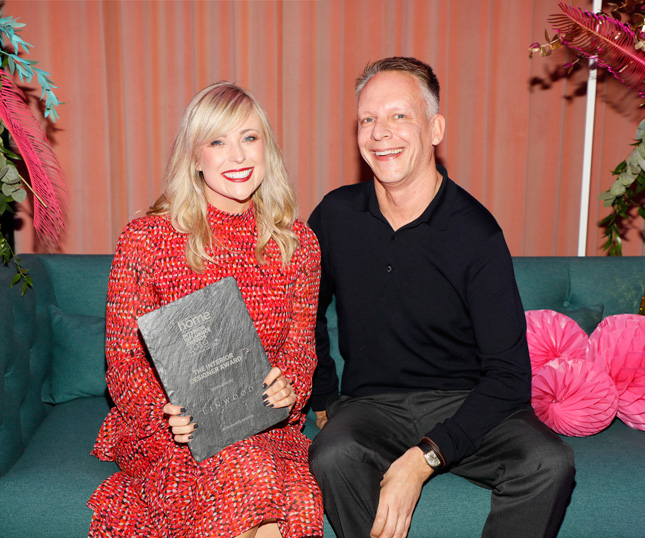 Winner: Roisin Lafferty of Kingston Lafferty Designs, @roisinlaffertykld
Judges' comments: She is the best in the country. She editorialises her feed, cares about their projects and the content she shares. Beautiful feed and she head and shoulders above the rest. Producing next level interiors.
The Make a Change award, sponsored by Colourtrend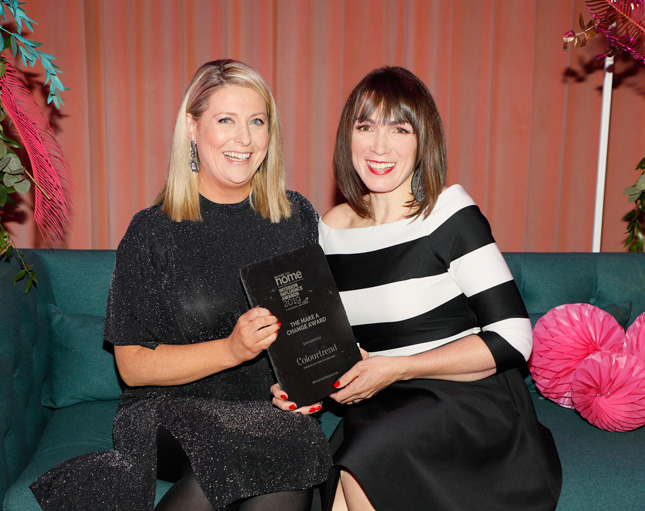 Judges' comments: I love what she does, she personifies making a change. She really does live that life. She has such a beautiful aesthetic. All her belongings have a story and that's really beautiful.
Best Period or Vintage Home interiors, sponsored by Roberts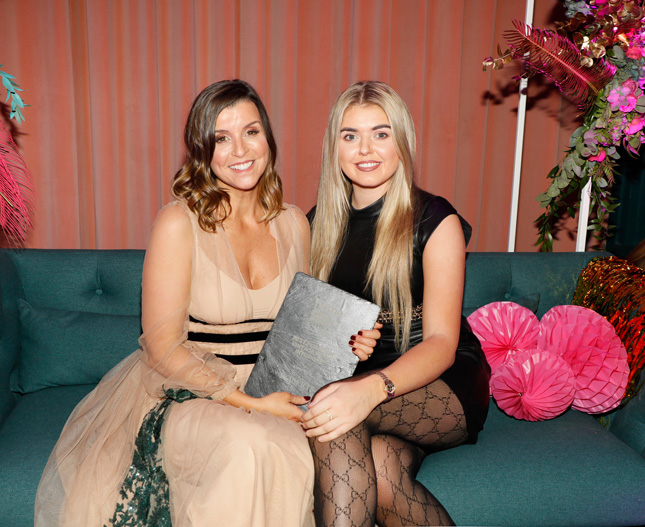 Judges' comments: She was fearless and confident in her restoration of the property. She took time to document every before and after in a clear way that educates and inspires her followers. It's a true transformation. This was a stand-out property in every way.
Best Before and After project, sponsored by EZ Living Interiors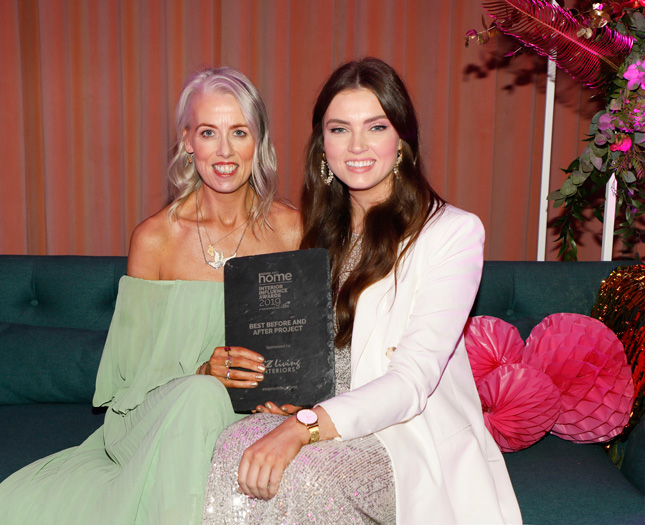 Winner: Joanne Mooney of @aproudhome
Judges' comments: Her work ethic is incredible and she is totally invested in what she does. It's inspiring to see someone leap into a new career and just own it. Her work is creative and sophisticated.
Best on a Budget, sponsored by Littlewoods Ireland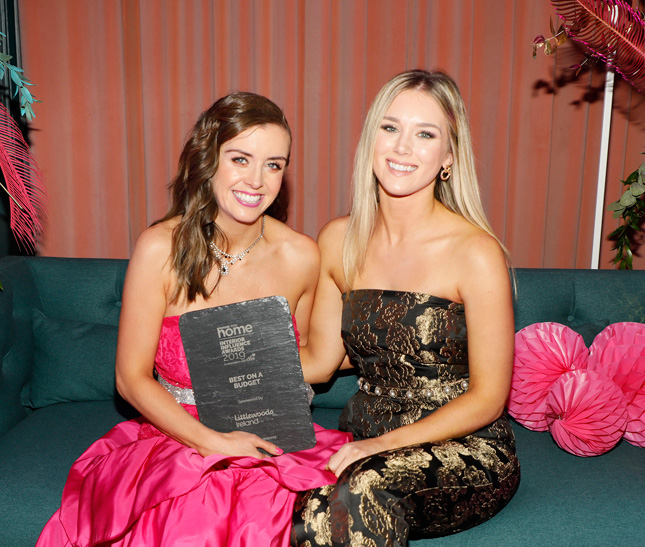 Judges' comments: She is dedicated to her projects and the process. She has made this account her own and is an individual. She is very funny and personable and people love her. Great range of budget buys and makeovers to inspire followers.
The Colour Creative, sponsored by Crown Paints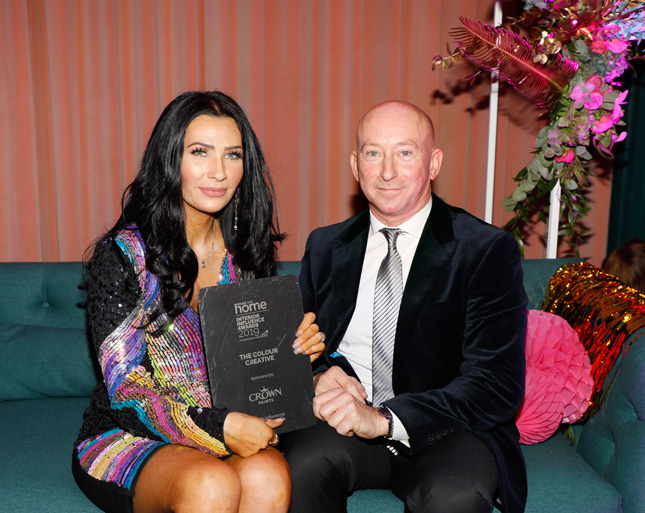 Judges' comments: She is really creative and has a unique sense of style. She celebrates colour in the best way and uses it in a unique and really interesting way.
The Small Space award, sponsored by Optimise Home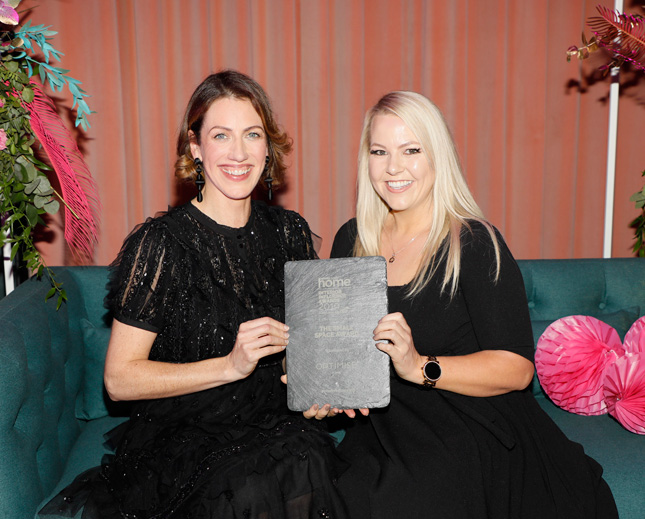 Judges' comments: Great example for young people trying to get onto the property market. She is doing small space living in style. Really impressive styling and clever space saving solutions. It's incredible what she's done with the property and the grid is beautifully curated.
The House and Home Grand Prix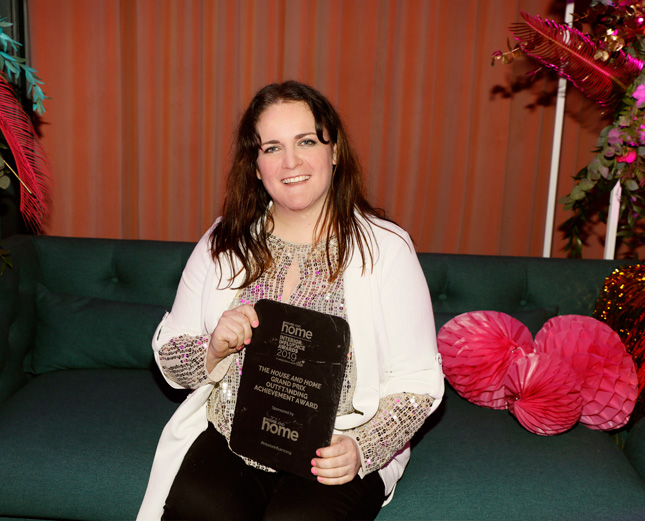 Judges' comments: She is endlessly creative and has an incredible talent for upcycling, colour and interiors projects. She brings a professional flair and finish to her projects. She inspires and educates. She is warm, welcoming and a fabulous follow.
Images by Kieran Harnett.
For all the InteriorInfluence19 nominees and to discover more amazing Irish interiors Instagram accounts, check out the full shortlists!