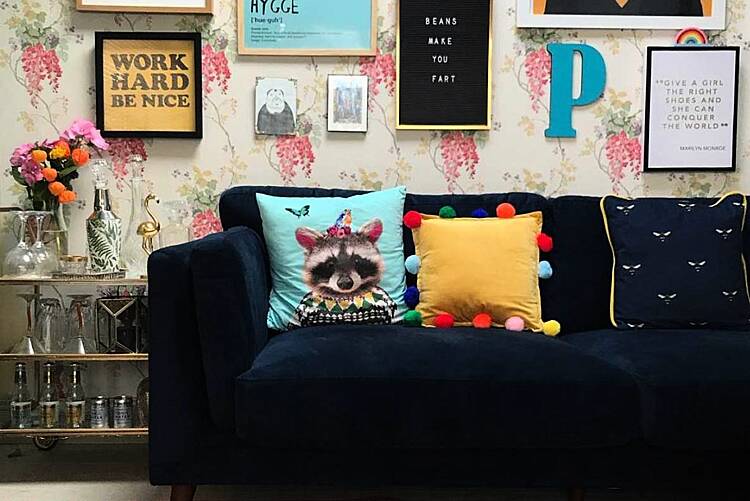 It's time! We're announcing our full shortlists for the Interior Influence 2019 Awards, celebrating Ireland's online creative community in House and Home style. We wanted to shine a light on all of our incredible nominees - and believe us, there is A LOT of talent out there - by introducing you to the shortlisted accounts in every category. 
In need of some home decoration ideas or DIY inspiration? Check out these 10 interiors blogs who have been shortlisted in the Best Interior Blogger category, sponsored by Peppermint Grove.

In alphabetical order, these are the 10 Irish interiors bloggers who are voted head-and-shoulders above the rest.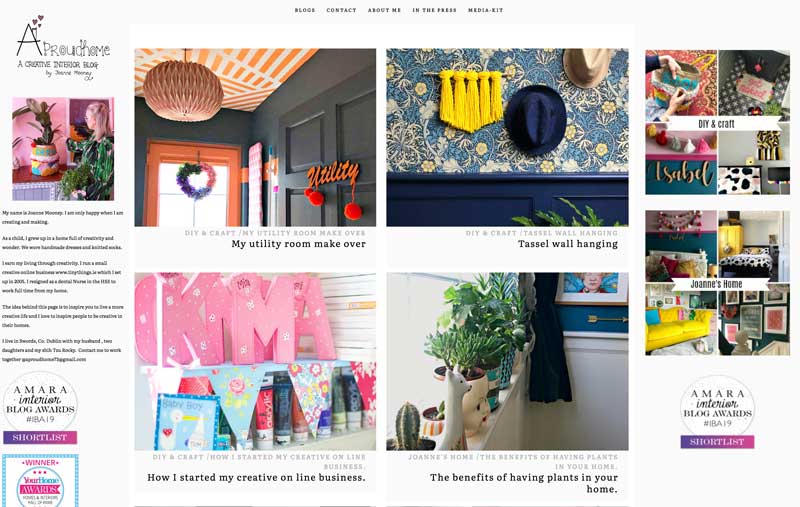 Name: Joanne - @aproudhome
Blog: www.aproudhome.ie
About: A fan of bright and bold interiors, Joanne's blog is a haven for anyone looking for clever ways to add more colour to their home.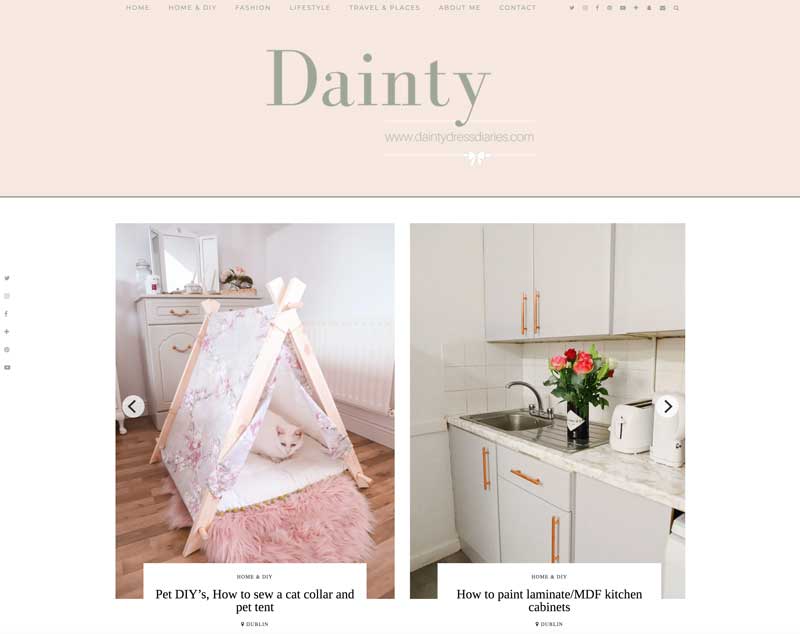 Name: Catherine - @daintydressdiaries
Blog: www.daintydressdiaries.com
About: Combining her passion for pink with some incredible DIY projects, Catherine's blog - and Youtube channel - is full of inspiration and style for your home.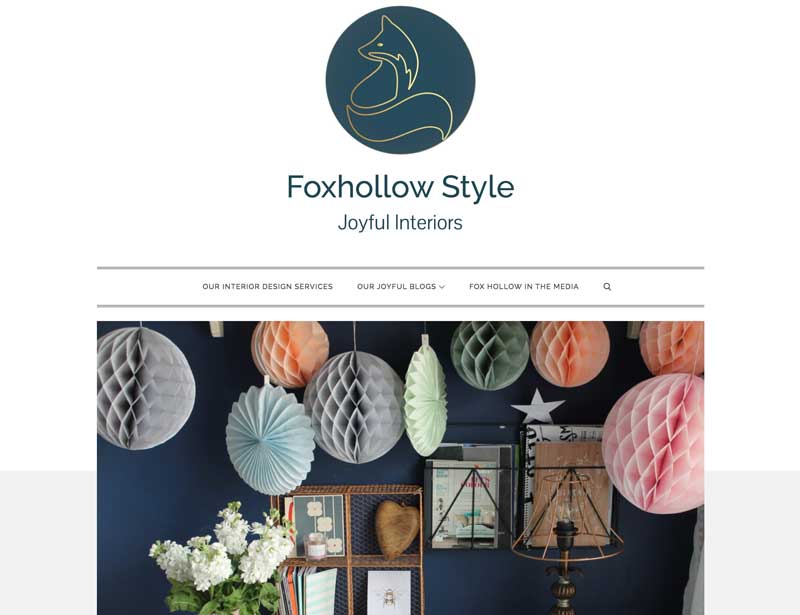 Name: Bronagh - @foxhollowstyle
Blog: www.foxhollowstyle.com
About: From styling tips for small space to shopping inspiration, Bronagh's blog features practical advice and information to help you along your renovation journey.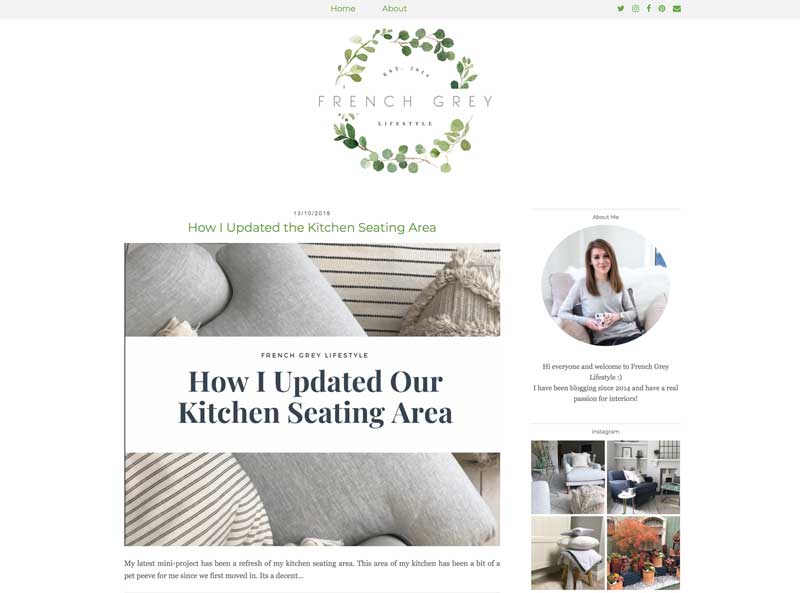 Name: Judy - @french_grey_lifestyle
Blog: www.frenchgreylifestyle.co.uk
About: Judy has been blogging since 2014 so you can trust that her lifestyle has covered just about everything, from the latest interiors trends to kids bedroom ideas.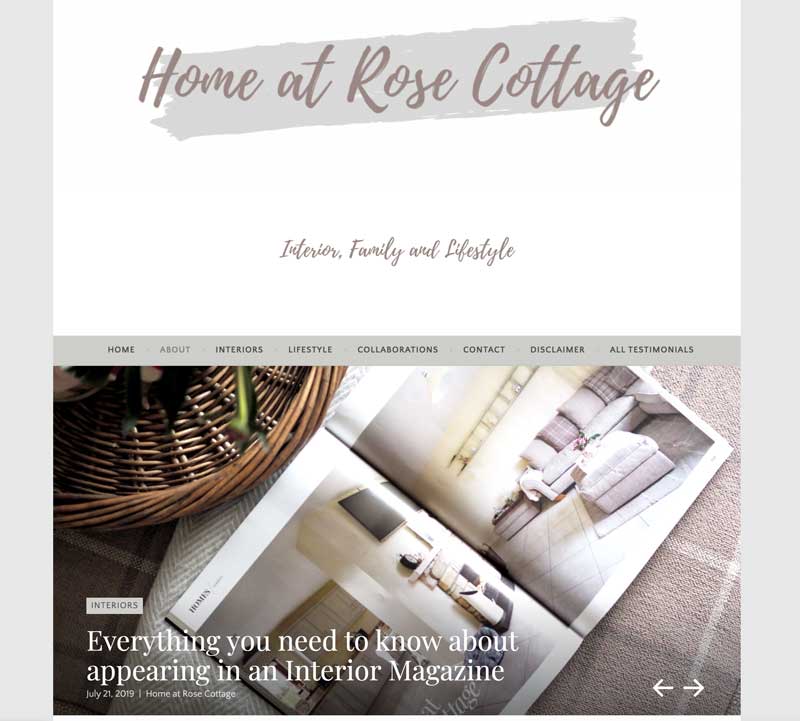 Name: Jill - @homeatrosecottage
Blog: www.homeatrosecottage.com
About: Since moving into Rose Cottage, Jill has developed a a real passion for renovating and interiors and her blog is packed with practical hints and tips for those who are undertaking a similar project.
Name: Katty - @denoffoxes
Blog: Huntersbohemia.wordpress.com
About: Combining lifestyle with interiors, Huntersbohemia is a beautifully curated space that discusses a range of topics from sustainability, styling to interiors advice and fashion.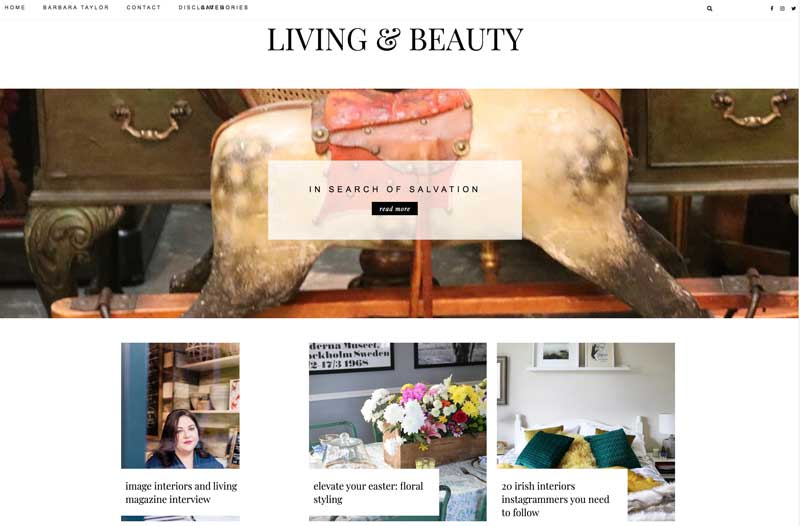 Name: Barbara - @livingandbeauty
Blog: www.livingandbeauty.com 
About: Showcasing the latest interiors trends and collaborations, Living and Beauty is the place where Barbara shares all the things that catch her eye.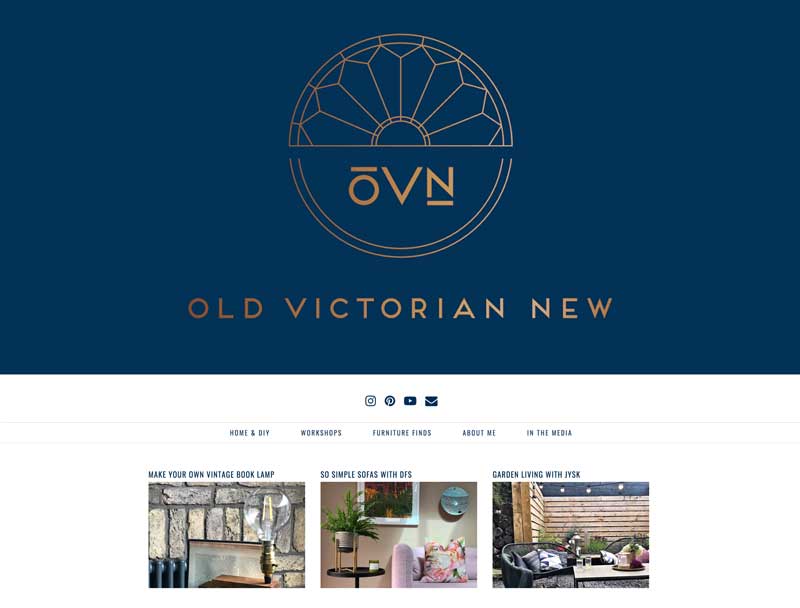 Name: Darran - @oldvictoriannew
Blog: www.oldvictoriannew.com
About: After renovating a period property, Darran has learned a multitude of tips and tricks along the way and luckily for us, he's sharing his journey on his blog.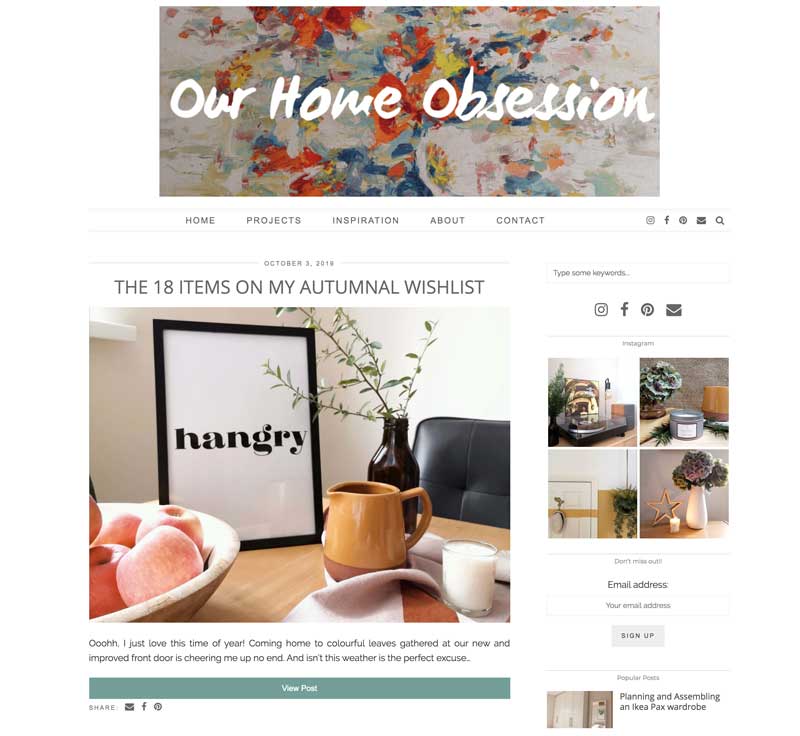 Name: Noreen - @ourhomeobsession
Blog: www.ourhomeobsession.com
About: Get clued up on interiors trends and find inspiration from some really clever DIY projects on Noreen's blog, Our Home Obsession.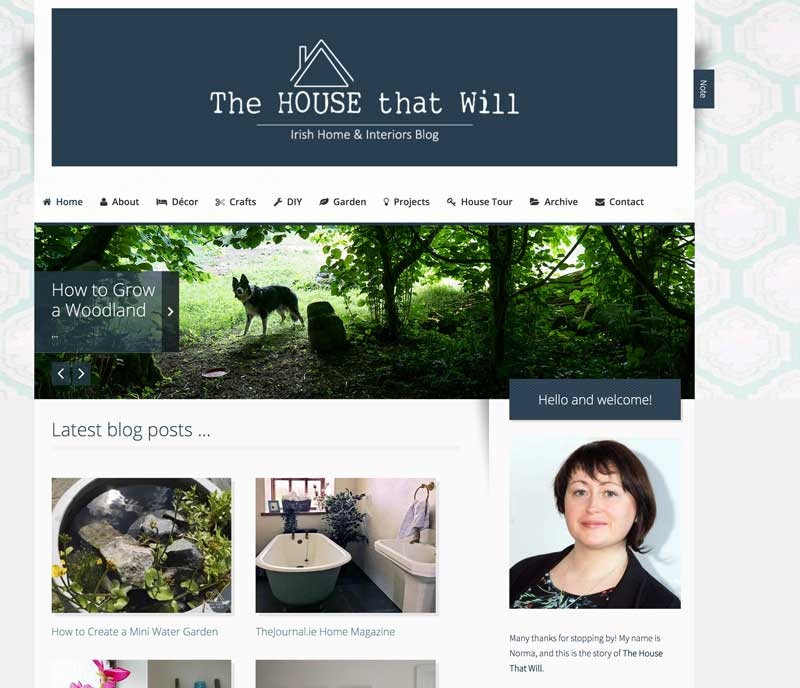 Name: Norma - @thehousethatwill
Blog: www.thehousethatwill.com
About: Balancing budget makeover projects with beautiful decor ideas, The House That Will is a treasure trove for home renovation ideas.
Download your 'Shortlisted' badge for Best Interior Blogger: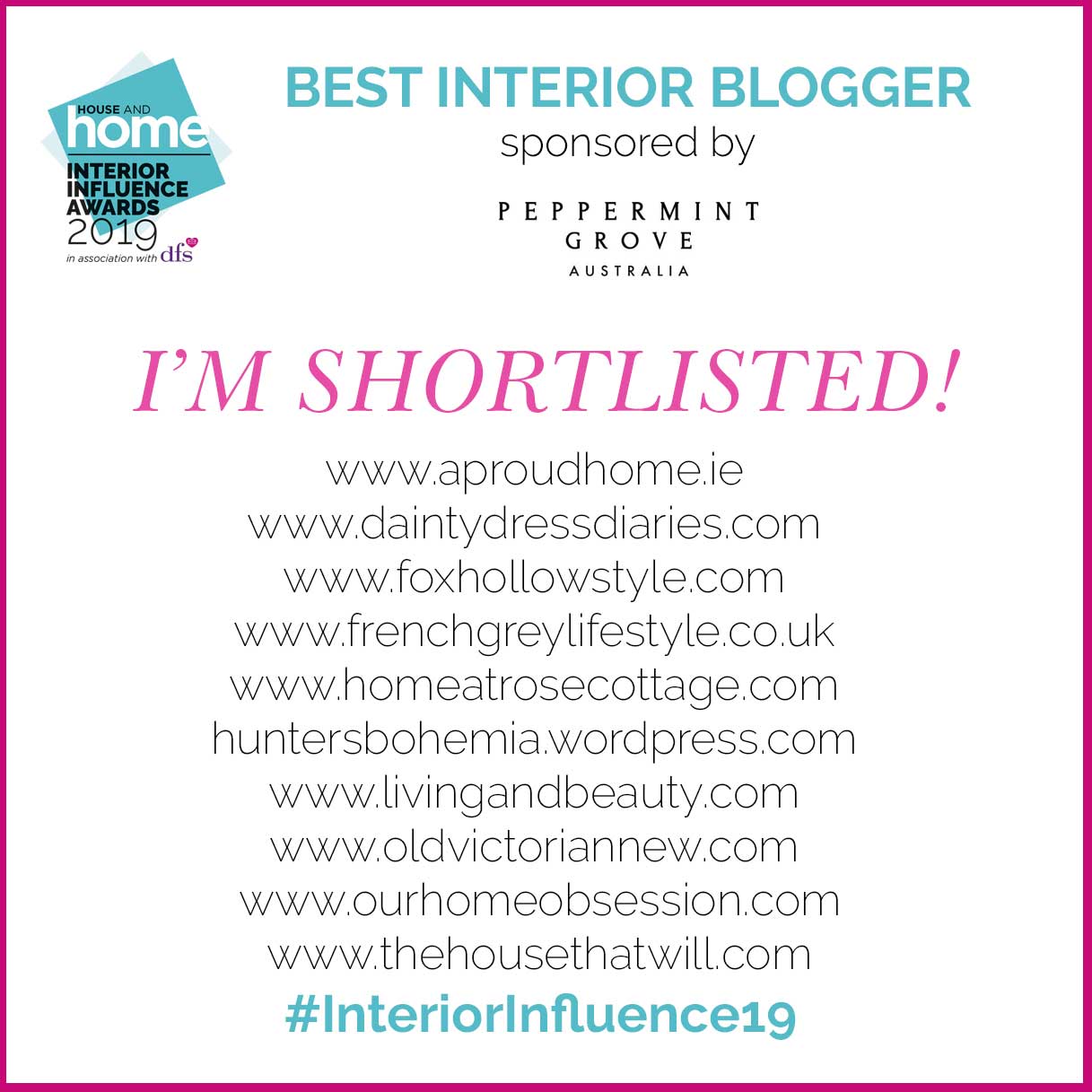 Share This Article