It's time! We're announcing our full shortlists for the Interior Influence 2019 Awards, celebrating Ireland's online creative community in House and Home style. We wanted to shine a light on all of our incredible nominees - and believe us, there is A LOT of talent out there - by introducing you to the shortlisted accounts in every category. 
There's something a little special about period homes, and we love to see the ways people balance their beautiful old character often with some more modern additions or stylings. Striking that balance is no meat feat so we wanted to recognise those who are showcasing period homes beautifully, sponsored by Roberts.

These accounts are the ones who show the owners' period homes or vintage and retro styles to perfection.
In alphabetical order, these are the 20 Irish Instagrammers who have beautiful period homes or vintage home interiors
Name: Laura Ann - @all.thats.pretty  
Following: 79,055
About: Laura Ann's house might be a new build, but she's committed to recreating that vintage vibe in her interiors.
Name: Catherine - @ck_ireland
Following: 2,705
About: Catherine is renovating an 155 year old townhouse and putting her own stamp on things.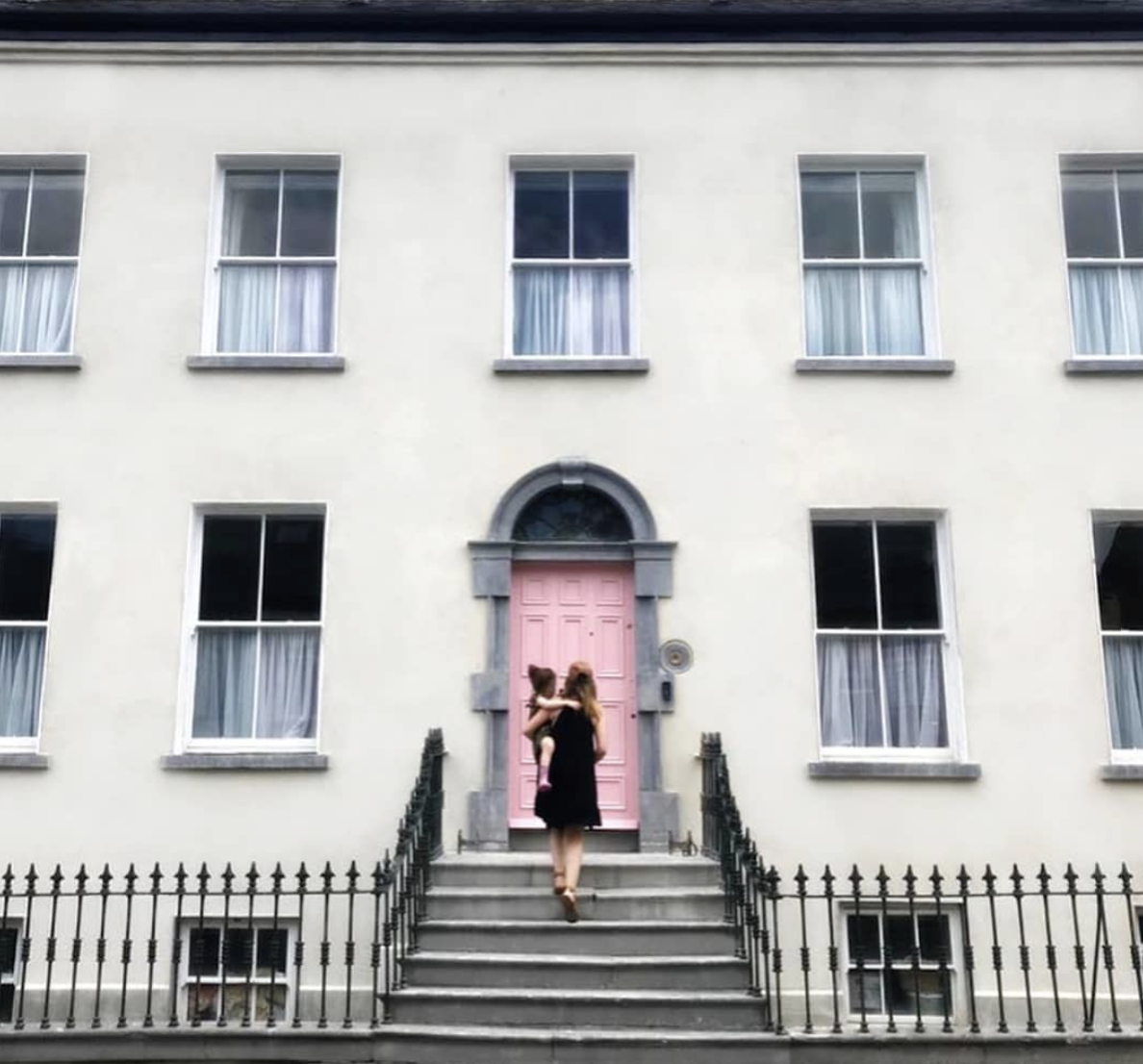 Name: Tanya Ross - @6highstreet
Following: 3,053
About: Tanya is renovating her Georgian home from 1786 with a modern take and a nod to the original features.
Name: Bernie - @countrylifemystyle
Following: 11.5k
About: Bernie's home is a self-build, done in a period style with beautiful vintage decor.
Name: Laura - @deco.dwelling
Following: 5,888
About: The art deco era is Laura's bag, and she pulls of the style beautifully.
Name: Katty - @denoffoxes
Following: 11.1k
About: Katty's home is a beautiful and seamless blend of old and new.
Name: Carmel - @doxyinterior
Following: 3,820
About: Carmel embraces the period features in her Edwardian terraced home gorgeously.
Name: Freida - @frieda_100
Following: 2,611
About: Self-confessed #teakgeek Frieda's Edwardian home is chock full of vintage and mid-century gems.
Name: Joanne - @happeyside
Following: 3,622
About: Joanne's gorgeous vintage style comes through in every room in her home.
Name: Jen Connell - @jen_connell_
Following: 3,566
About: Vintage glam is basically Jen's personal brand, and it extends to every room in her house, too.
Name: Debbie - @justanoviceatinteriordesign
Following: 1,731
About: Debbie's dormer bungalow is stunning with an incredible collection of art mixing many eras beautifully.
Name: Julie - @letsby.avenue
Following: 3,383
About: Julie's 101-year-old period Belfast home truly takes advantage of its high ceilings beautifully.
Name: Alison - @lifeatnumberten
Following: 14.5k
About: Alison's vintage style and pinky hues are evident all throughout her home.
Name: Barbara - @livingandbeauty
Following: 6,036
About: Barbara tracks down beautiful secondhand pieces that give her home its cosy vibe.
Name: Fiona - @me_in_mid_air
Following: 634
About: Fiona's renovating her Victorian terraced home and balancing its period features with modern decor with stunning results.
Name: Emily Jane - @mollys_vintagevibes
Following: 3,522
About: Vintage vibes by name, Emily Jane has brought an old style touch to her gorgeous home.
Name: Eileen - @nellsinterior
Following: 1,705
About: Eileen's vintage furniture and accessories are perfectly styled throughout her home.
Name: Darran - @oldvictoriannew
Following: 16.4k
About: Darran has renovated his old Victorian home and added an extension that beautifully ties the new and old together.
Name: Ciara - @orminstonhousedesign
Following: 18.4k
About: It can't be argued that Orminston House is a period home, and Ciara's renovation has truly brought into the modern world.
Name: Jennifer - @renovating_corahouse
Following: 13k
About: Jennifer is renovating her Edwardian period home and balancing the original character of her home with making it family-friendly.
Name: Millie - @tales.from.an.irish.farmhouse
Following: 1,918
About: Millie's Irish farmhouse has a huge array of super interesting features that are completely different to most period homes.
Name: Aisling - @vintagehillcork
Following: 7,080
About: Aisling's home is chock full of the most fabulous vintage finds, from top to bottom.
Name: Katrina - @vintageirishkat
Following: 25.6k
About: Kat's dedication to second-hand and upcycled finds knows no bounds and she manages to include them to fit her own unique aesthetic, perfectly.
Name: Maggie - @wisteriatreehouse
Following: 7,495
About: Maggie is restoring an 18th century house, and filling with beautiful antique finds.
Download your 'Shortlisted' badge for Best Period of Vintage Home Interiors: