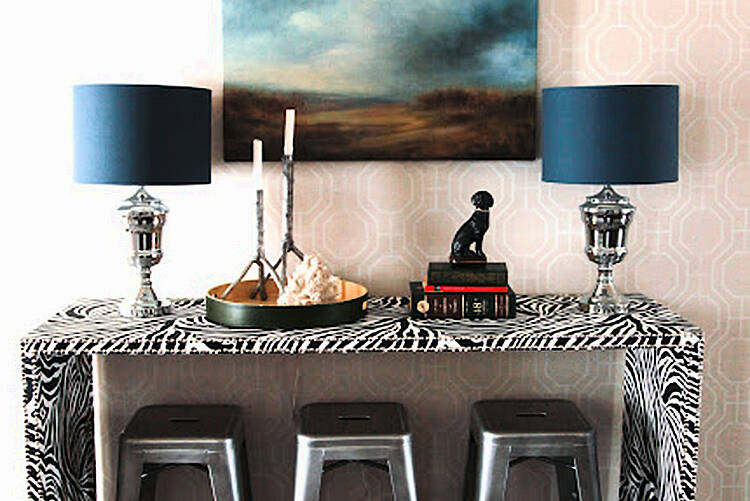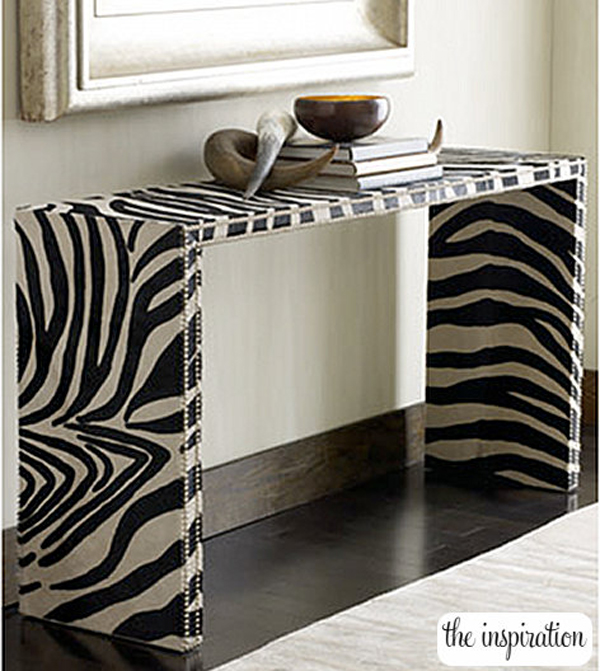 Blogger Maria Jones fell in love with this zebra print console table but couldn't manage the hefty price tag of $3,000 so decided to make her own version for the grand total of $100! We are feeling very inspired by this quirky console table so thought we'd share it with our readers.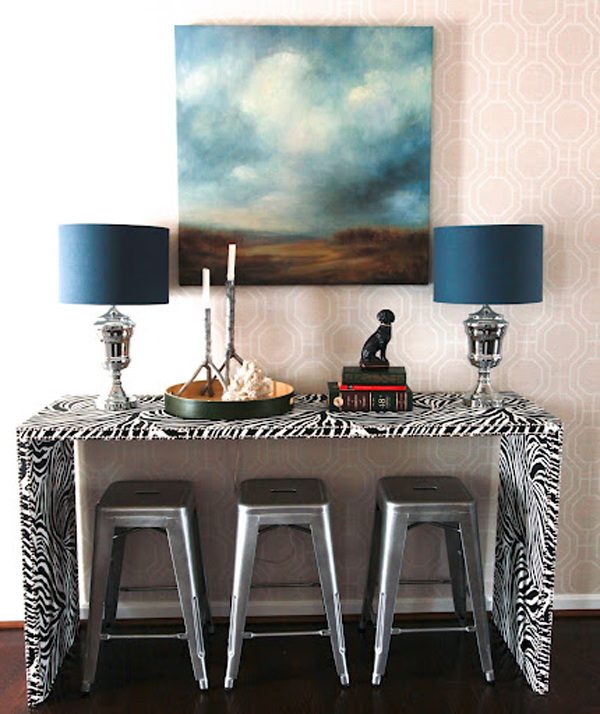 We can take inspiration from Maria's creative talents and create our own quirky and fabulous console tables by following these simple steps:
You'll need:
measure the wall the console table is going on and work out what size will work best. You'll get pieces of timber cut to size at your local timber yard and they'll assemble it for you at an extra cost if your other half won't do it for you!
zebra print/your choice of print contact paper which you'll find at Woodies or any good hardware store
scissors
nail heads which you'll pick up at any Topline store nationwide.
Steps:
once your table is assembled, carefully attach the contact paper to the surface making sure not to trap any air bubbles and trim off the excess. Make sure to line up the pattern as you go
Simply tap in the nail heads around the front edge of the table keeping them an equal distance apart
and you're done!
Pretty cool isn't it?
Images from www.johnsjournal-maria.blogspot.com