It's one of those clichés that we fully stand by; bright colours make life feel brighter. And after the year we've all just had; we're looking for anything we can get our hands on to make our homes feel a little happier.
Whether it's a comfy couch to spend those lockdown evenings on, a cute teacup to enjoy your morning coffee from before your "big commute" to your desk down the hall, or an actual rainbow for no other reason other than to remind yourself that rainbows appear after rainy, dark days, we've got it all. Here are 10 of our favourite pastel home finds.
"There's Always Been a Rainbow Hangin' Over Your Head..."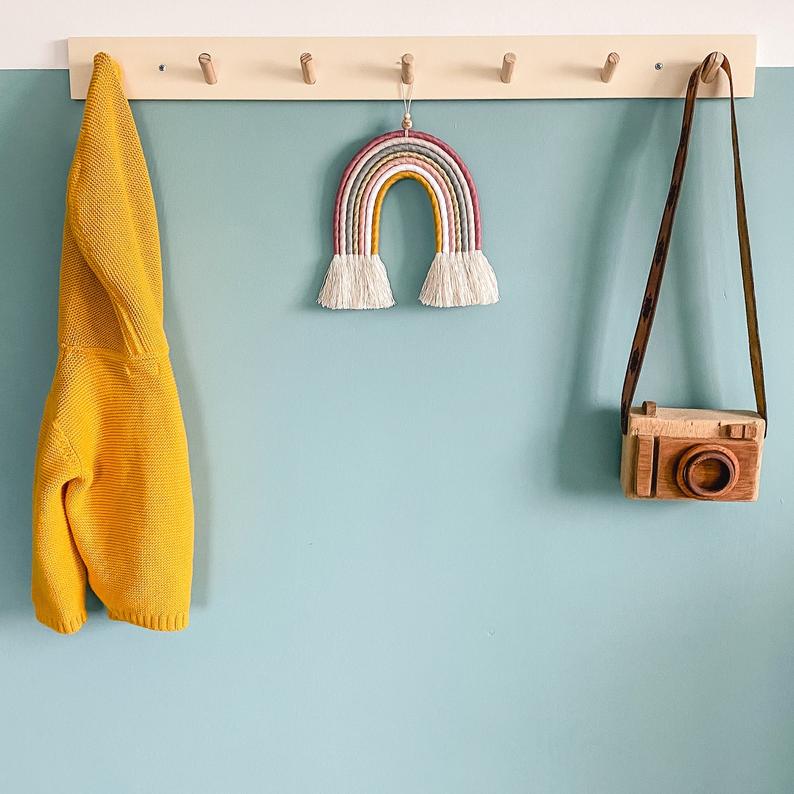 How cute is this rainbow wall hanging from Galway-based company Rudaí Olla? Sarah's adorable designs are available for custom order in whatever size or colourway you desire. In an age where rainbows have become synonymous with the offering hope during the COVID-19 pandemic, this could be a sweet piece to hang inside your window, as so many people did worldwide with drawings of rainbows.
Cup Runneth Over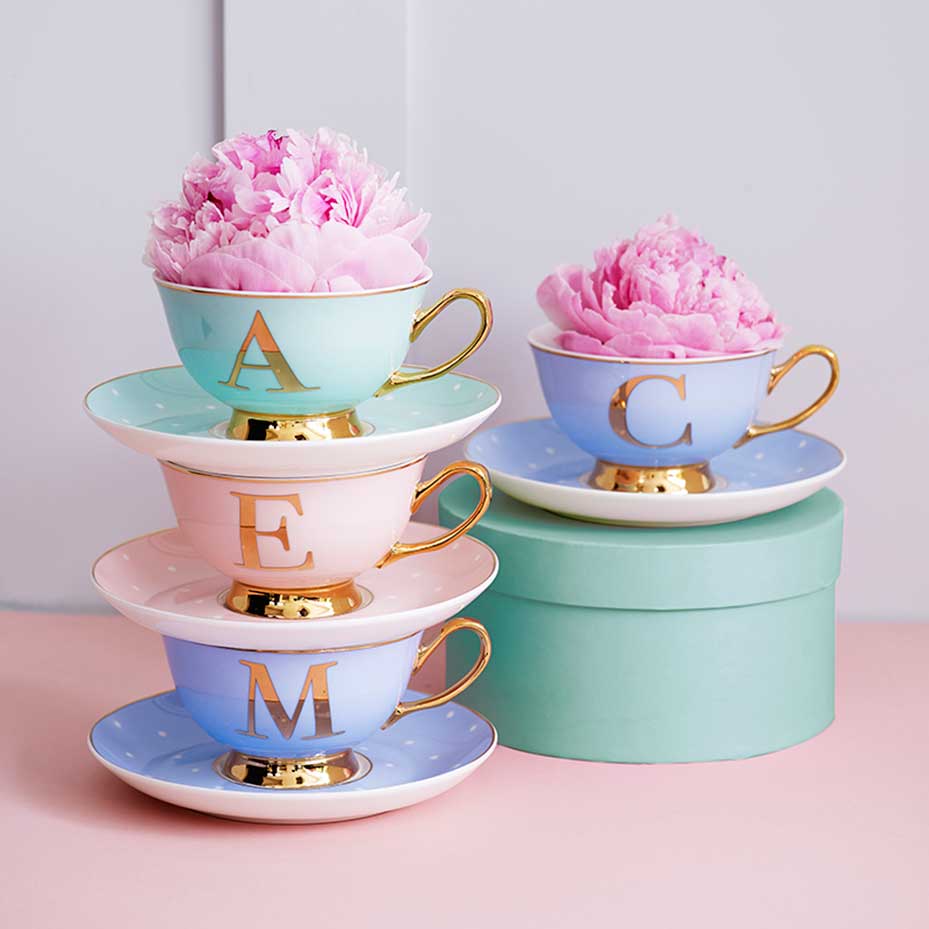 A teacup from Sweetpea and Violet is, if you ask us, the most cheerful receptacle for your morning brew. Or, once we can entertain safely again, these would be a lovely serving piece for an at-home tea party. If you're feeling generous, buying one with each guests' initials and allowing them to take them home as party favours would be a memorable end to a long-overdue gathering.
Mint Condition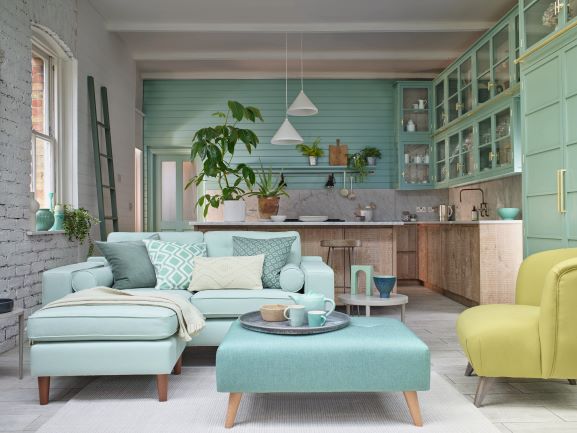 The pastel pieces from DFS are just what you'd want to snuggle up in during these spring evenings. Their selection of mint, pink and other soft tones are so peppy, you couldn't help but feel happier just by looking at them. The DFS ranges are affordable, durable and great for spaces of all sizes.
Put a Fork in it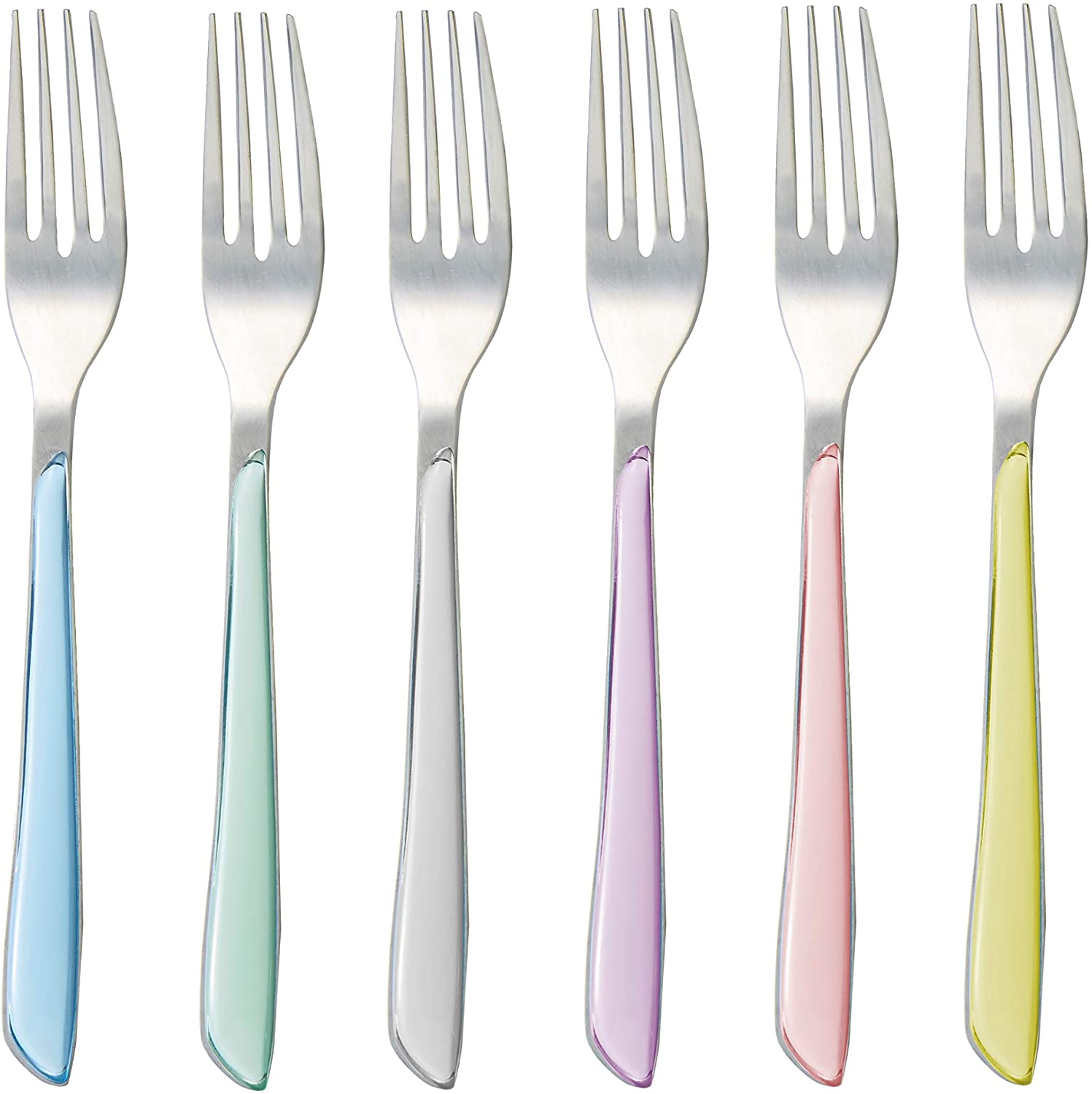 The Amefa pastel cutlery set, available at Arnotts is a pleasant touch to any tablescape. The 6-colour set is made up of soft, whimsical tones in a retro shape. Despite the dainty, vintage look, this set is dishwasher-safe. Phew!
A Groovy Kind of WFH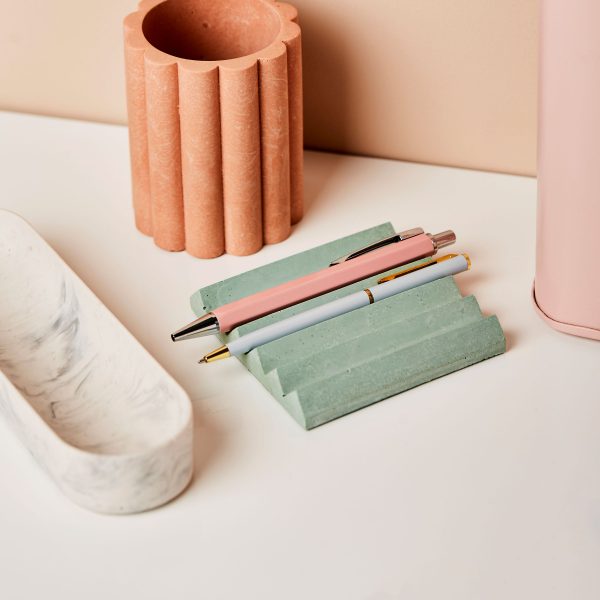 A pastel pen holder from Martha Brook is a sweet addition to your home office, and maybe even soon, your regular office. The grooved detailing is not only a cool design feature, but it keeps your pens, lipbalms and other desk essentials neat and tidy.
Wait for the Light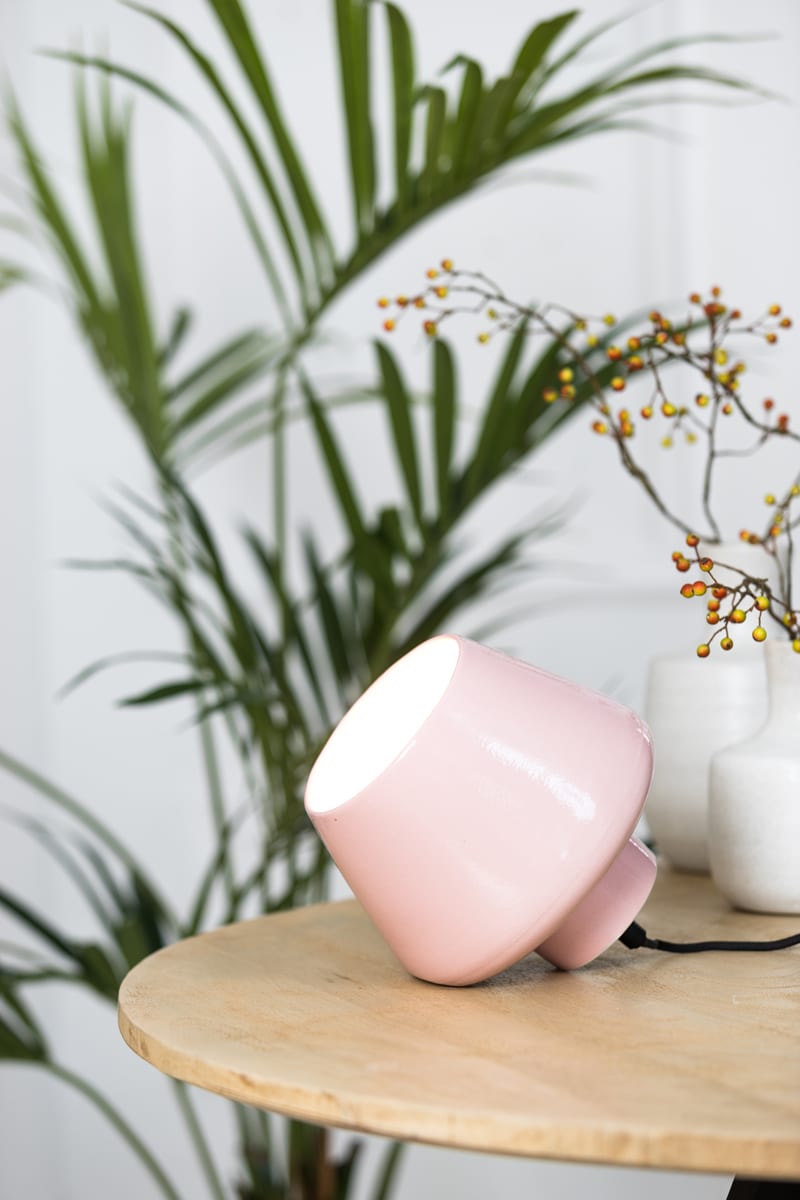 This Souma pink table lamp from Pieces.ie is an understated, minimalistic way to add a pop of pastel to your living space. The soft, ambient lighting is ideal for a bedroom or lounge area.
Grandma Chic
This set of wildflower plates from April and the Bear is cute as a button, and perfect for those "grandmillennials" among us. Mix and match this set with solid colours, heavily patterned pieces- or even both- to flesh it out as a full dinner set.
Time For a Change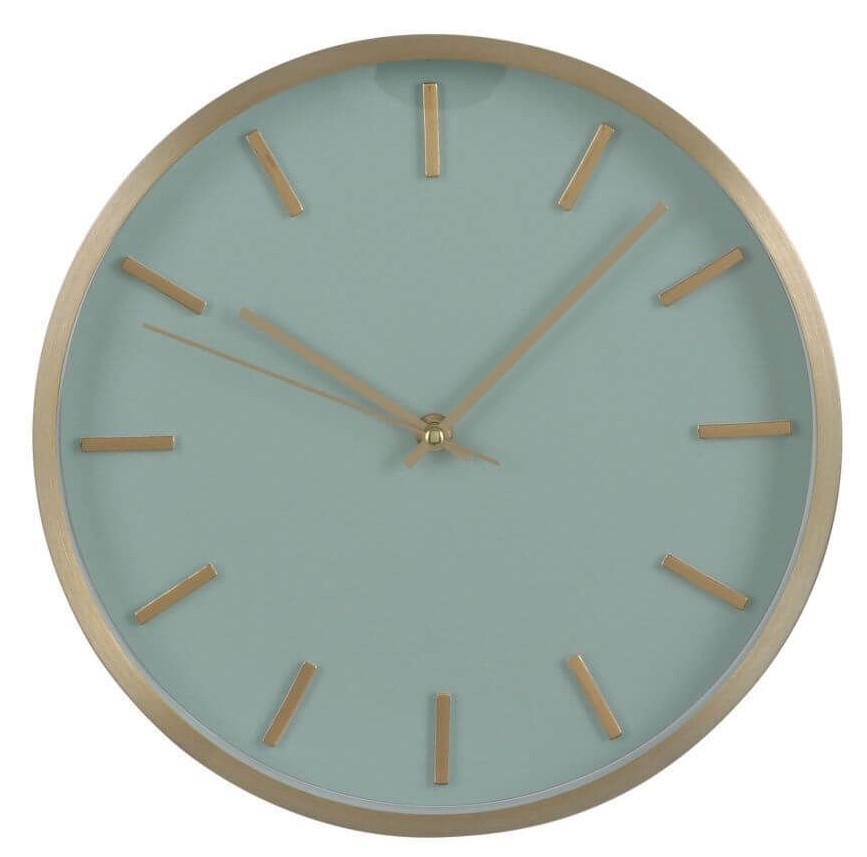 A mint green wall clock from Woodies is a nice, subtle touch to the kitchen. This is a great choice for fans of minimalistic, contemporary styles who want just a hum of colour.
Cushion Room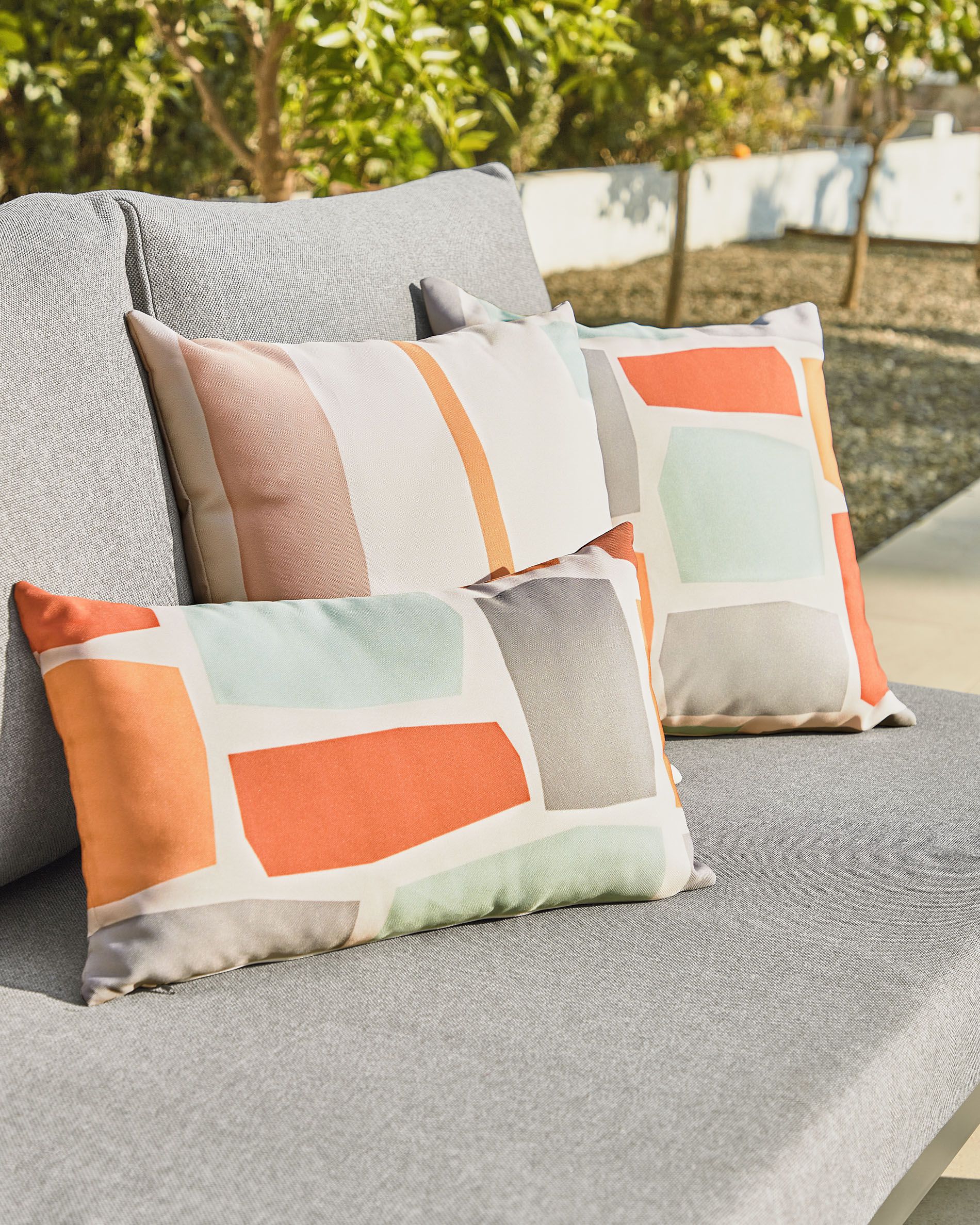 These affordable Kave cushions are a cute addition to your living space. Pieces like this are great, because not only do they liven up a neutral backdrop, they also team orange, mint and grey together beautifully. A ready-made colour scheme!
Sitting pretty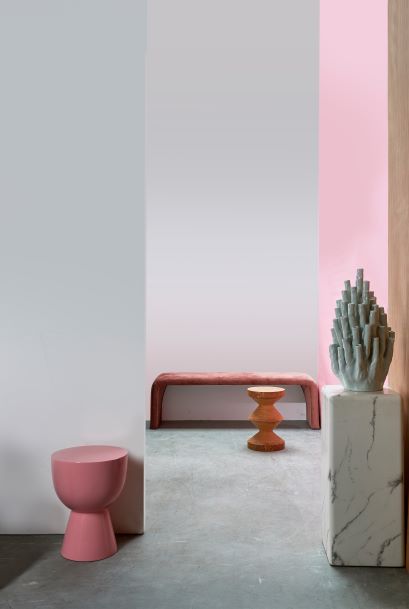 A pink Tam Tam stool from CA Design is not only a super-cute seating option, but a great side table. How pretty would this be beside your bathtub, with a jar of bath salts and a candle perched on top?
For more cheerful decor suggestions, check out our Instagram page where we post interior inspo daily.
Share This Article