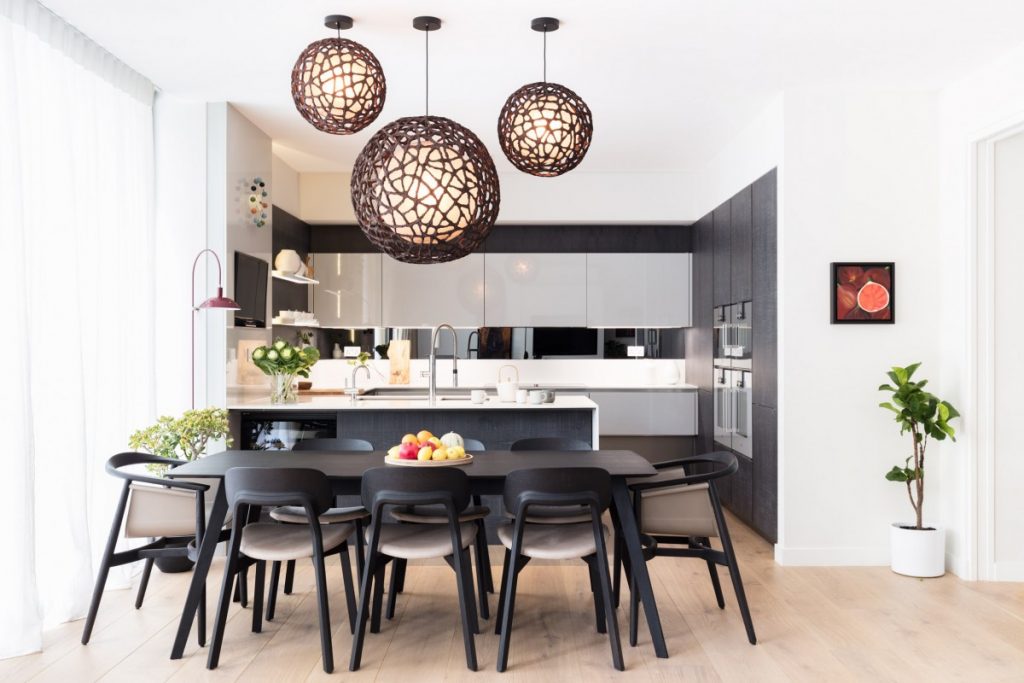 Your dining room is probably one of the rooms in your home that it's most important to get the lighting right in. Whether you're sitting down to a fabulous feast with all your friends, or having an ordinary weeknight dinner with your partner or family, your lighting can completely change the atmosphere when you sit down to eat.
You want something that has a strong visual presence that also provides the right glow for relaxed eating and lively conversation. But it's also got to match your own interiors style, which is where this guide comes in. While a couple of pendants will fit the bill perfectly in most dining rooms practically speaking, it's a whole other ball game when it comes to what works for you, aesthetically.
Here are five beautiful, modern lighting ideas to inspire you to shake up the lighting in your dining room.
1. Group pendants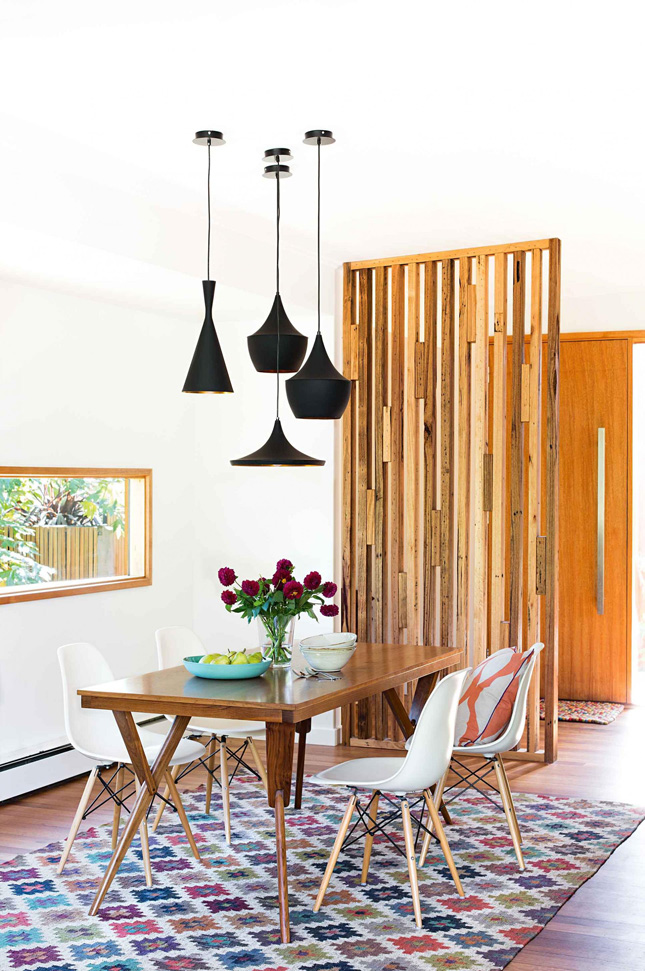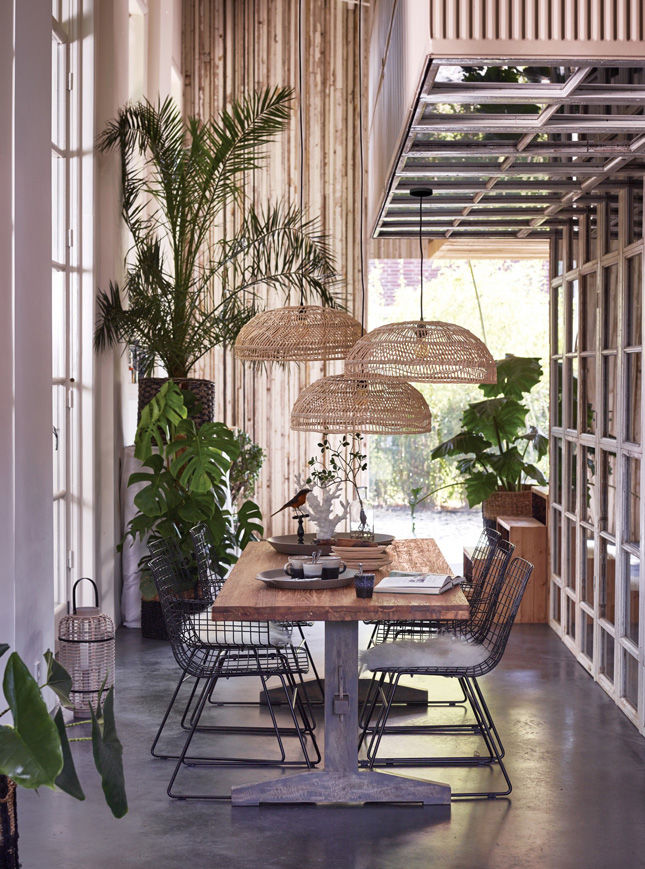 Is one pendant ever enough? Well, it could be, but grouping pendants of different shapes and sizes adds a little more interest than your traditional standalone pendant. With this look, the key is not to have too many variables. If you're going for different shapes or different sizes, make sure they're in the same colour and finish. Hang them at different heights for a more dynamic look.
2. Industrial style lighting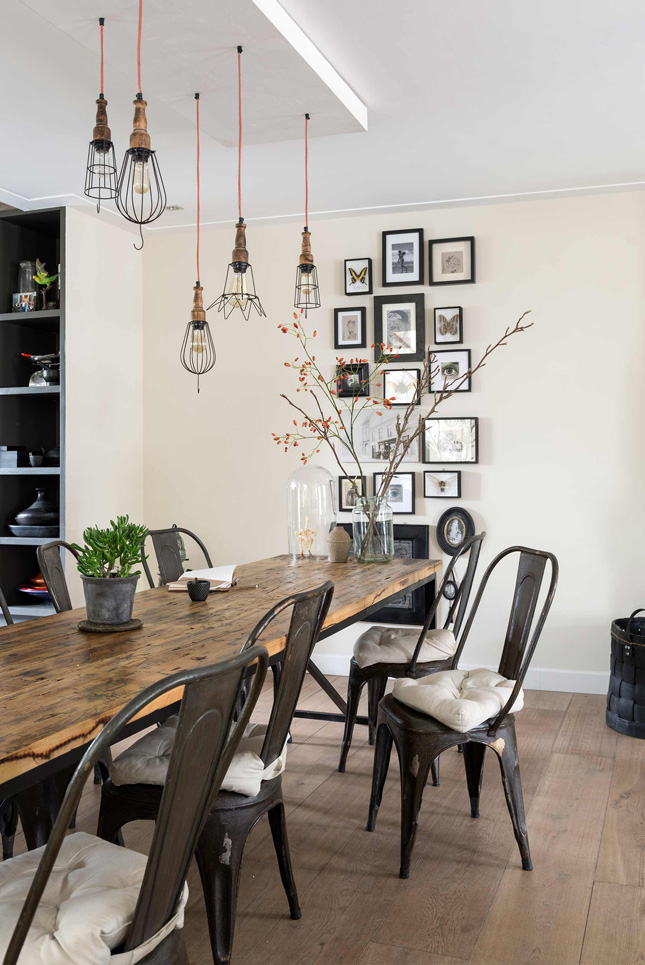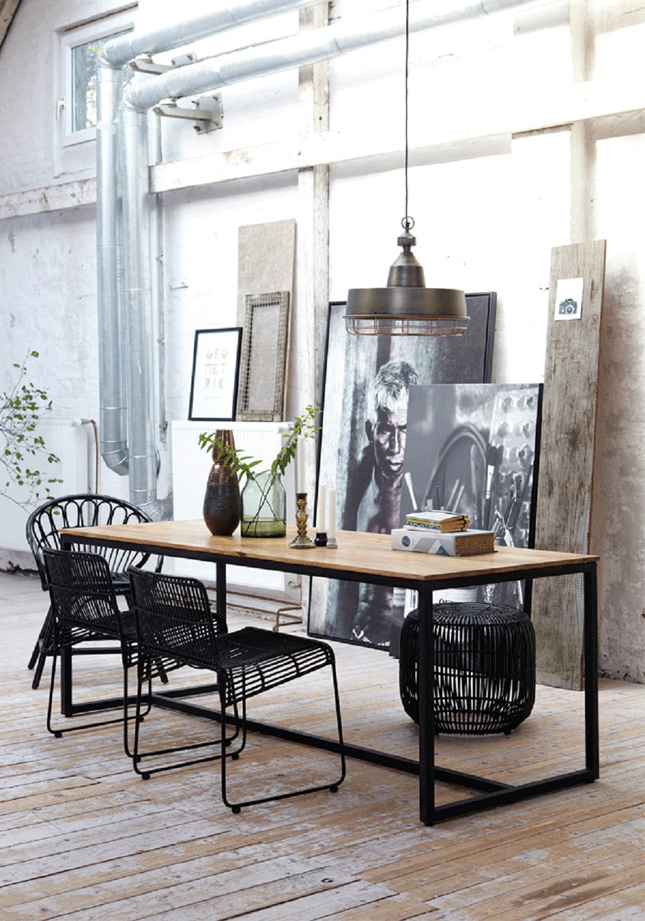 The industrial trend is showing no signs of going anywhere and one of the easiest places to incorporate it, is in your dining room. All those exposed bulbs you see everywhere are perfect for an industrial dining room, or any kind of caged light fixtures are ideal.
3. Go sculptural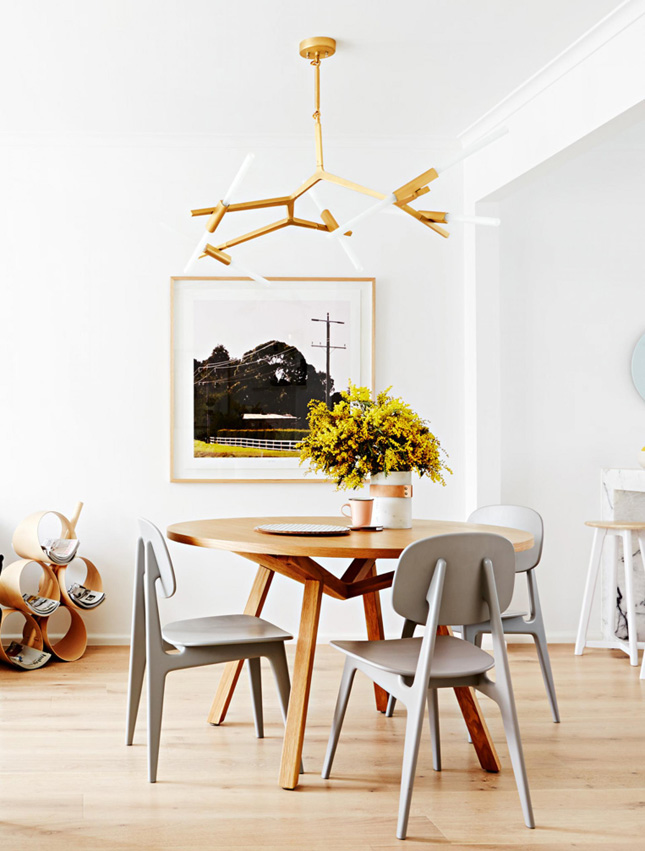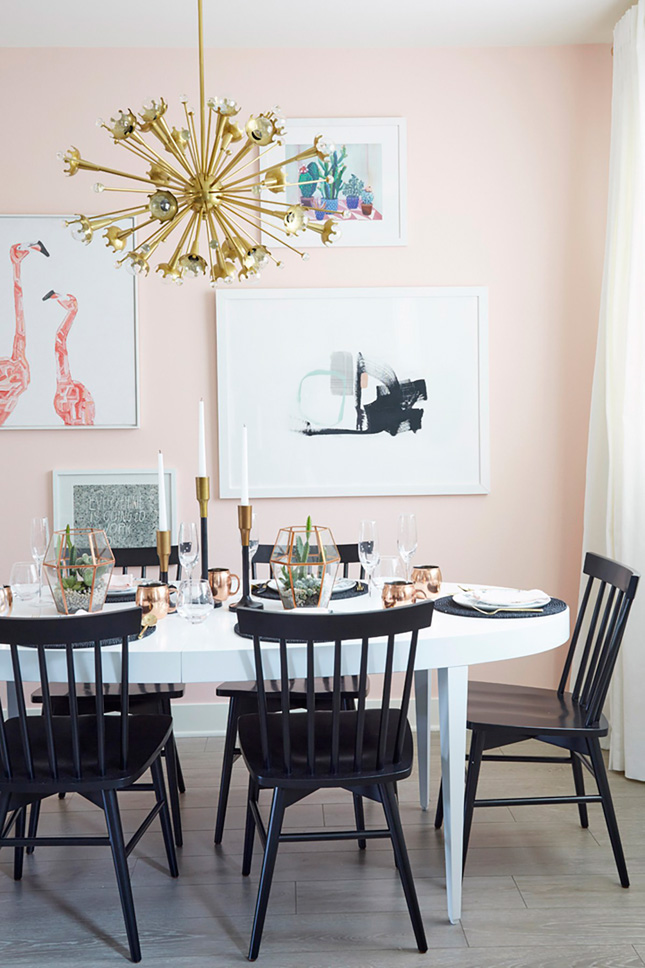 A bit more dramatic, sculptural light fixtures definitely make a statement. A bit unexpected, sculptural lighting placed above your dining table makes it the perfect focal point in the room.
4. Lanterns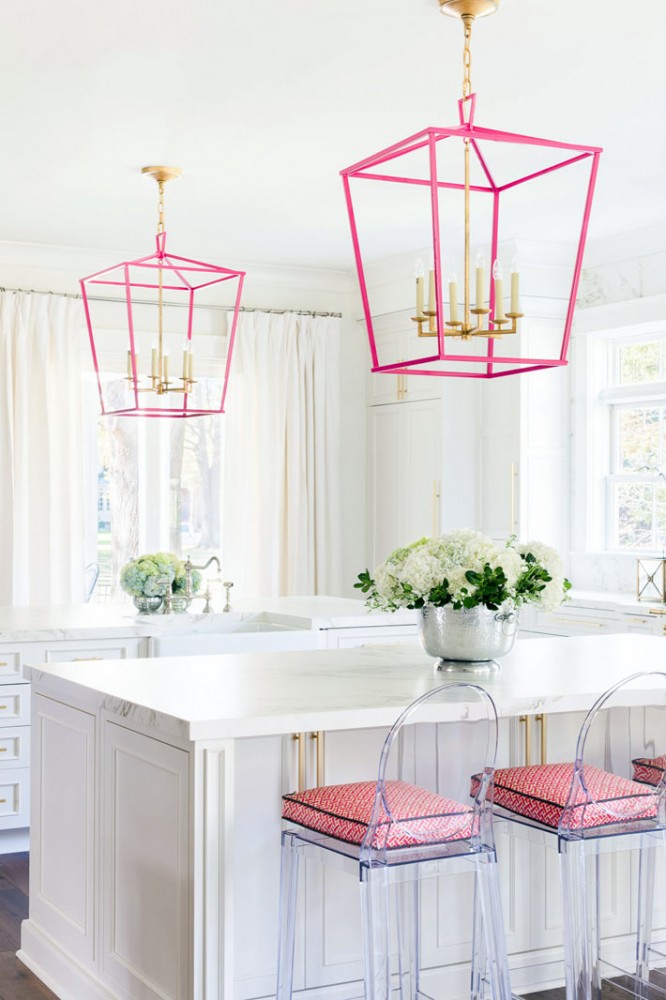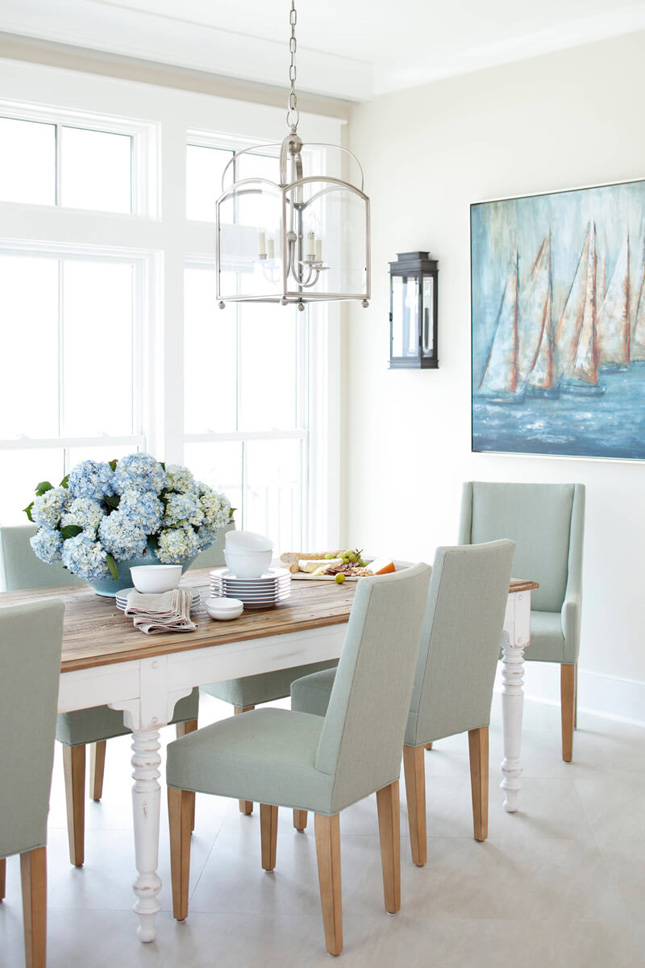 Lantern style lights are a little more decorative and are often more delicate than your standard pendant, which is a big plus if you haven't got a huge space to play with but want a statement-making light fixture.
5. Chandeliers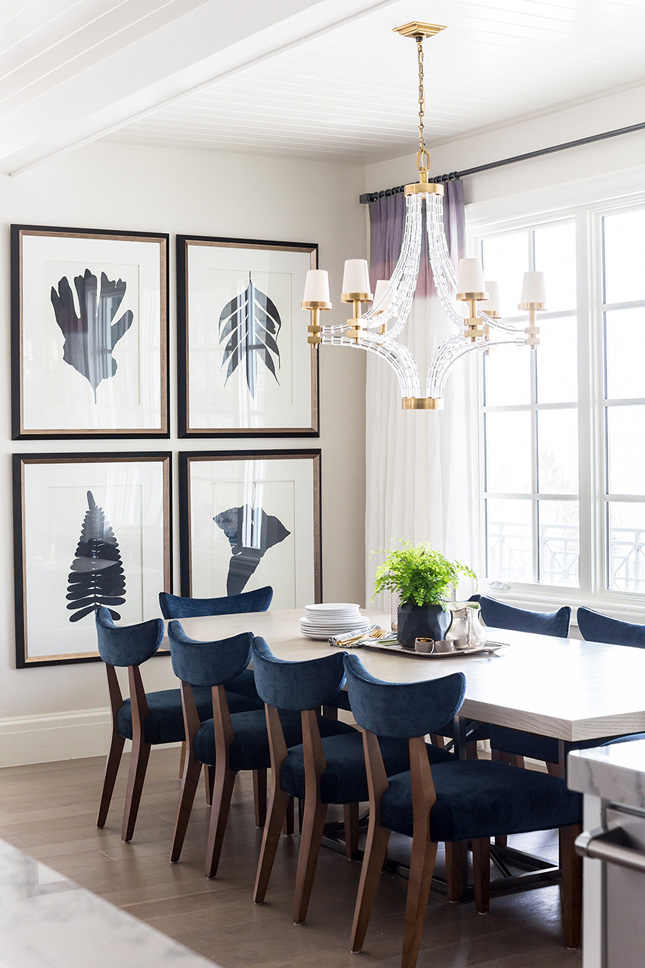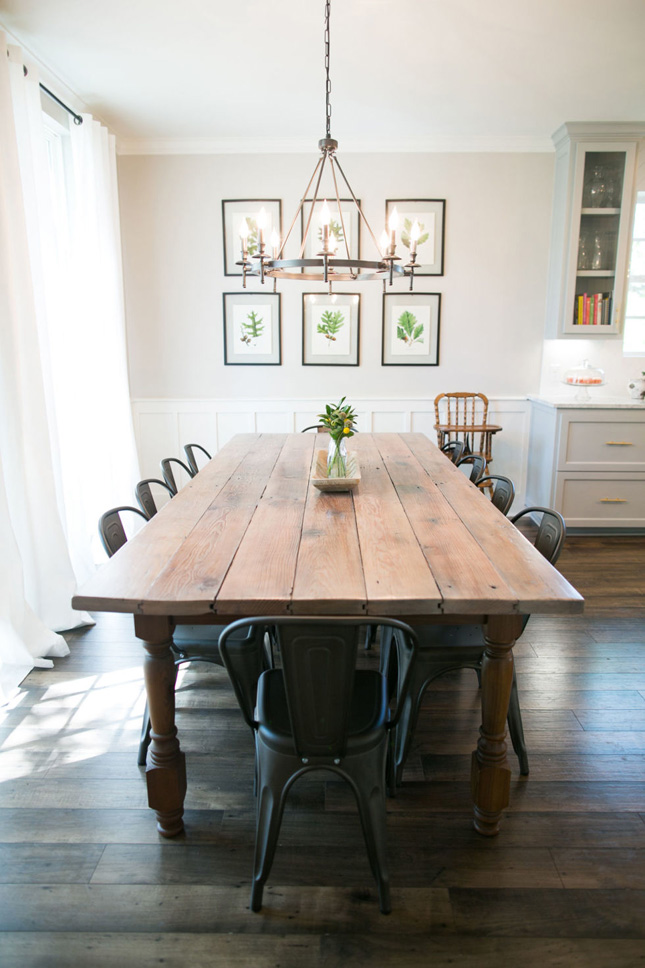 Chandeliers have something of a reputation for leaning towards being over the top, but opting for a more modern take on it takes you away from that fine line between tasteful and tacky. Exposed wires, matte finishes, and defined lines all make for a more contemporary take on the chandelier, which have traditionally been found in dining spaces. You do need some space to play with to keep proportions right - you're looking at needing around 75-90cm between the light and the dining table if you're planning on hanging a chandelier.
Image: 1 | 2 | 3 | 4 | 5 | 6 | 7 | 8 | 9 | 10 | 11