A House and Home promotion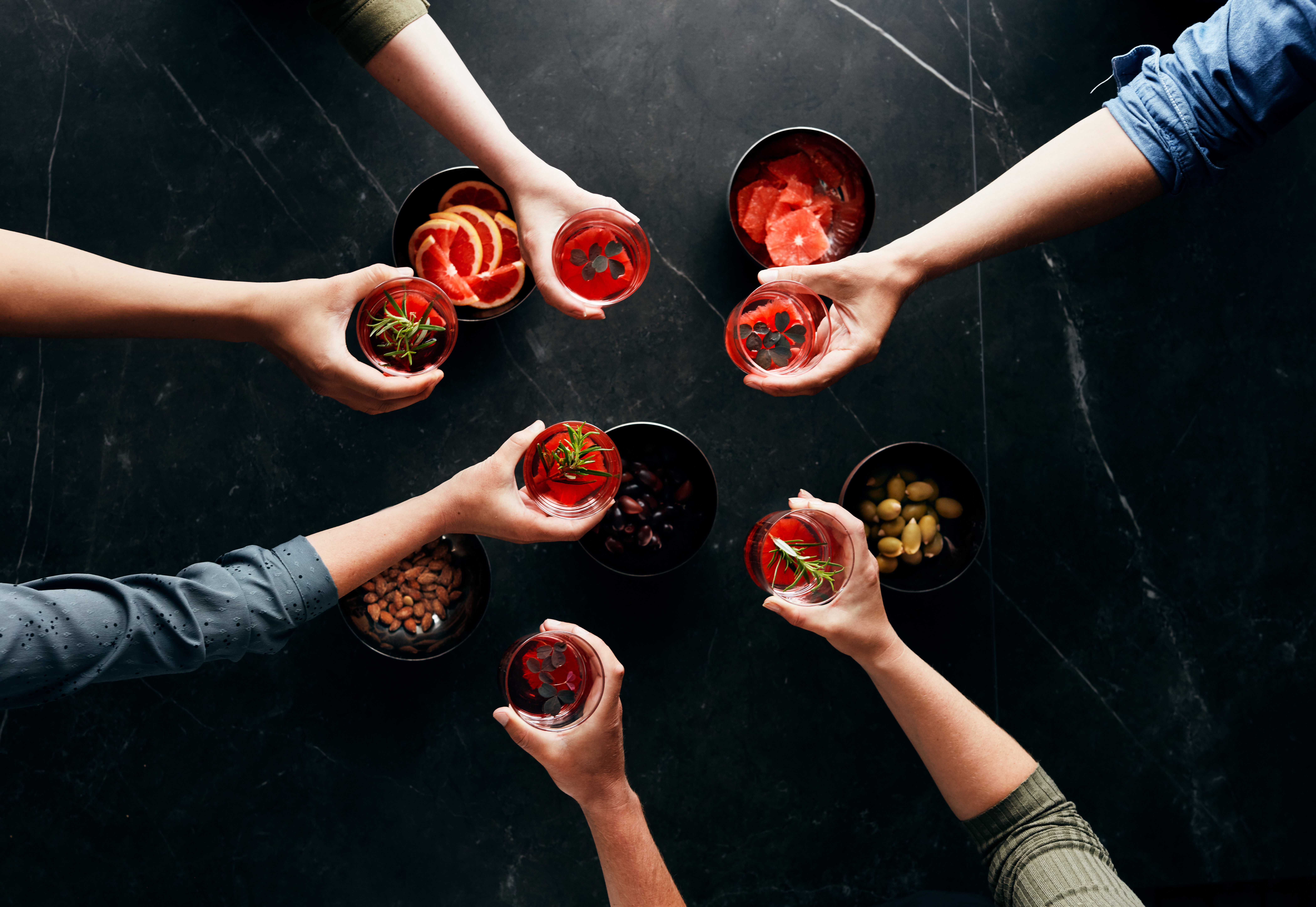 The Danish concept of Hygge has become a widely adopted idea in Ireland, where dark evenings and cold weather lend themselves perfectly to people embracing the cosiness and comfort involved. It's all about contentment and well-being, especially within your own home, and there are a few companies that completely embody this idea.
The Hygge interiors 'look' is very Scandi but not the minimalist Scandinavian style you might immediately imagine. This is all about gorgeous fabrics, heaped soft furnishings, natural finishes and materials, and endless, endless candles and blankets. That Scandi-design element is still there, but we're talking a whole lot cosier!
We've picked out three brilliant companies that will make bringing hygge to your home a breeze - a warm, cosy breeze!
BoConcept
BoConcept is a Danish company that has been designing and producing a range of contemporary Danish design furniture, accessories and lighting for all rooms of the house, since 1952.  The highly skilled interior designers are available in all our furniture stores where they will advise you in store, or come to your home, listen to your needs and visualise different solutions to help you make your dream home come true.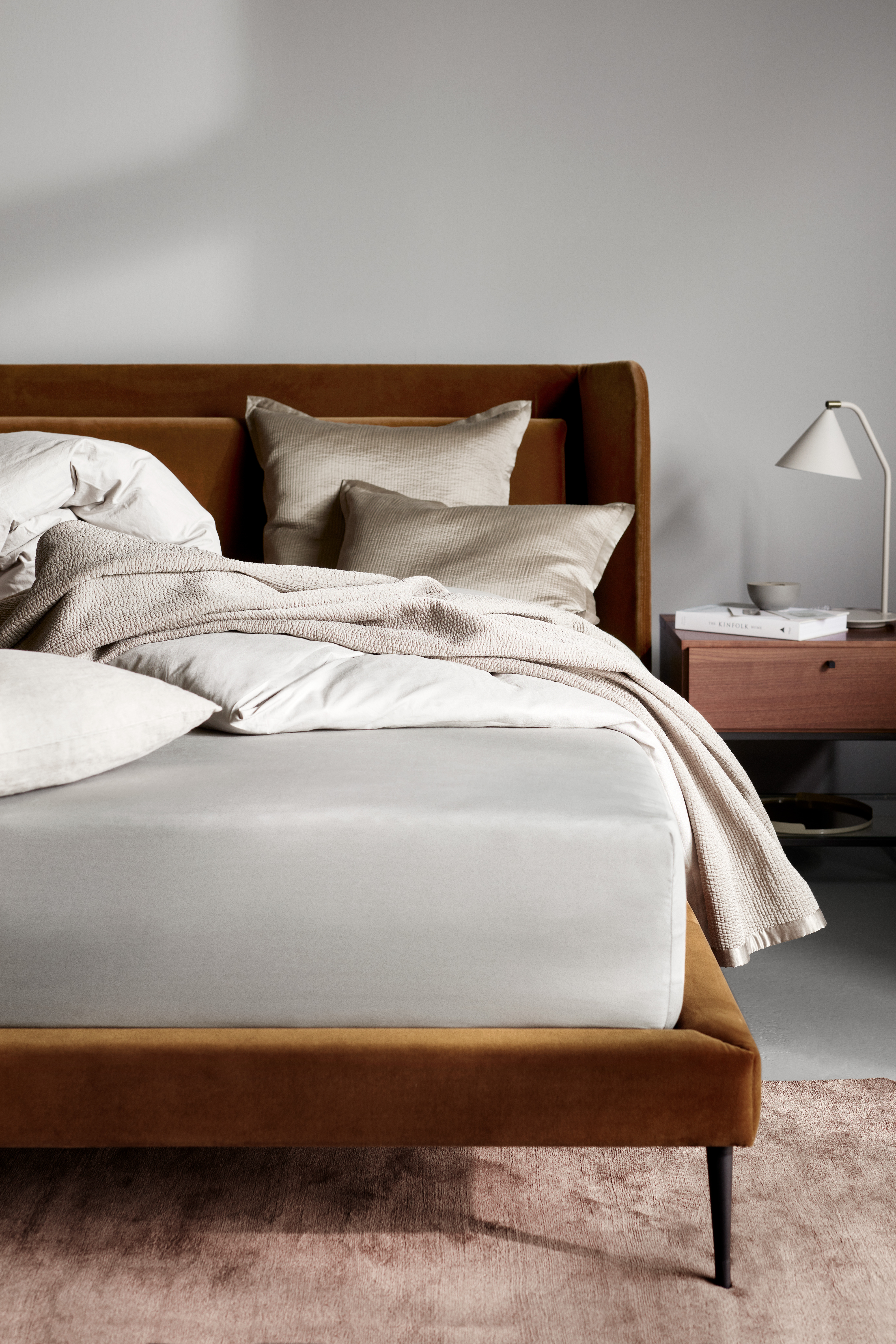 How important is Hygge in the home for you?
As a Danish company, Hygge is part of our DNA. It is an all-year lifestyle here at BoConcept, not just a trend. Hygge is candlelight and blankets on a cold December evening. It's freshly brewed coffee and flowing conversation. It's abandoning the Wi-Fi and connecting with what really matters: our loved ones.
The essence of Hygge is in creating a place to escape from your busy life - soothing privacy or intimacy with family and friends. When you enter a Hygge home, you feel the space wrap around you like a warm hug on a cold night. It is the practice of assembling colour, textiles and lighting in a way that makes a home for your body, mind and soul to rest and luxuriate. How can it be brought in through furniture and interior design?
Before selecting furniture or accessories to create a Hygge space in your home, choose a suitable colour scheme that appeals to you. Cosy living comes easier with a rich, organic palette of deep reds, dark blues and intense greens. These tones envelope you, creating a rich and intimate space. While, soothing greys, deep blues, creamy whites and pastels are known for their calming influence, inviting contemplation and complete relaxation. From sumptuous velvet sofas to cocooning armchairs in butter-soft leather. Our collection of Danish design sofas and upholstery, in over 100 fabrics, perfectly complements a Hygge-centric home.
If you have wooden floorboards, a plush rug adds instant warmth, colour and texture. At BoConcept, our hand knotted wool, luxurious shag and lustrous cowhide rugs are just the finishing touch of softness you need. Whatever speaks to you of serenity, indulgence and intimacy, belongs in your Hygge sanctuary.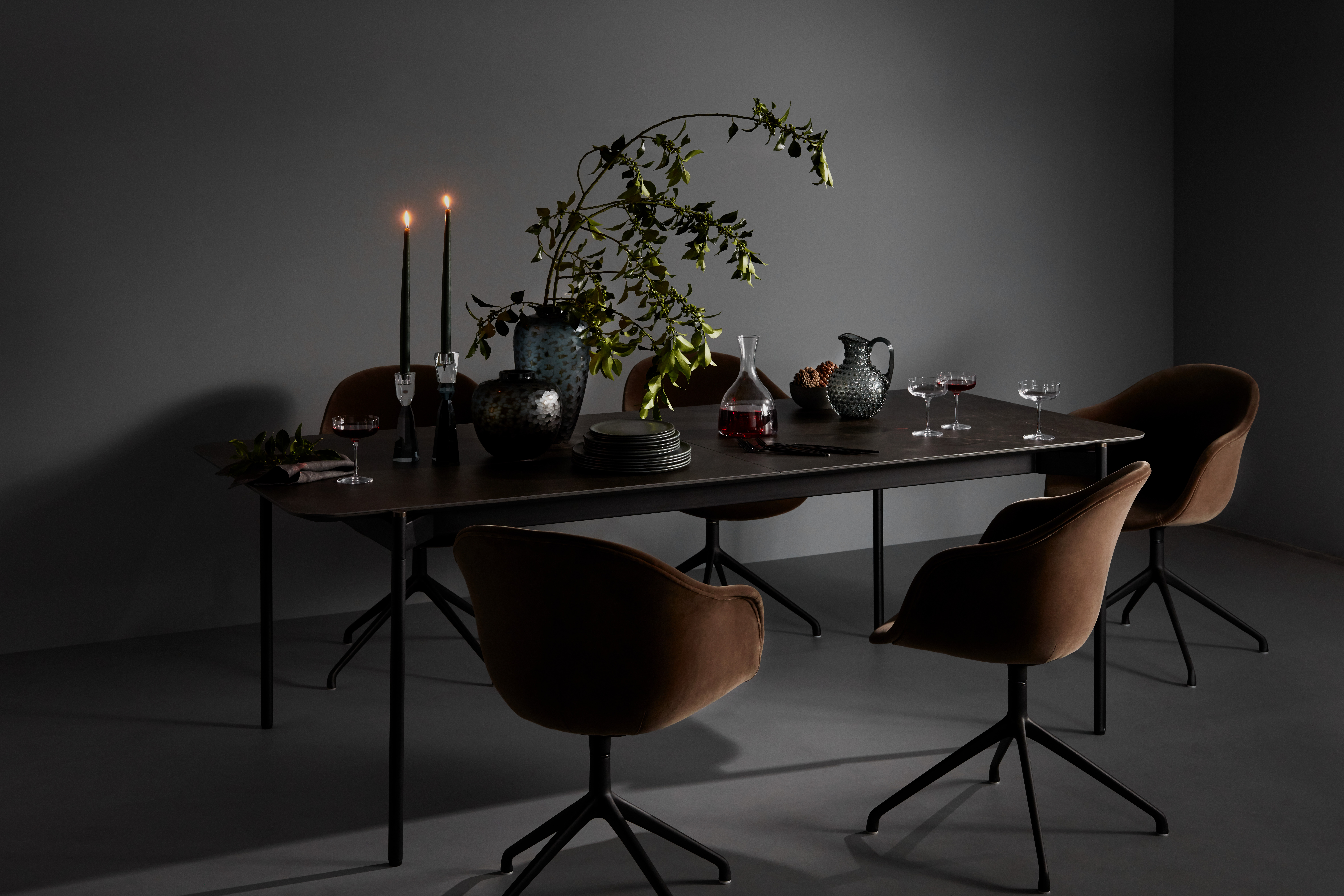 What is your number one tip for achieving the cosy zen vibe of Hygge in the home?
An important aspect of Hygge is lighting, it can make all the difference between cosy and clinical. Soften the mood further with dimmed, warm lighting to create a unique and calming atmosphere. By night, soft, warm light soothes you into a blissful state of Hygge. Floor and desk lamps throw light from a variety of angles, creating contrast, mystery and warmth. Naturally, candles are always appropriate for lighting your Hygge retreat.
Incorporate cosy throws or cushions for texture, a hint of colour or a dash of decadence. In the cold winter months, what is more hygge, than lighting a few candles and escaping the cold with soft cushions and cuddly throws?
For help creating your own Hygge space, book a consultation with our Interior Designers.
BoConcept
Website | Facebook | Instagram
Bygge Bo
Bygge Bo comes from a Swedish phrase for 'to build a nest', and they have built their product range around creating a safe environment for babies to grow. They offer exclusive brands, high quality Scandi-inspired products and unique baby gifts.

How important is hygge in the home for you?
From the daily hustle and bustle of life, your home should be the place where you can unwind, relax and feel content. This is never so important as in the first weeks home with your baby or when enjoying quality time with your little ones. Where the right space compliments and nurtures that all important family time.
Incorporating the Hygge concept into your child's space not only gives them a sanctuary to love but also a space to be inspired, to create and imagine. A baby's or child's room is the perfect starting point to incorporate your family's personal take on Hygge.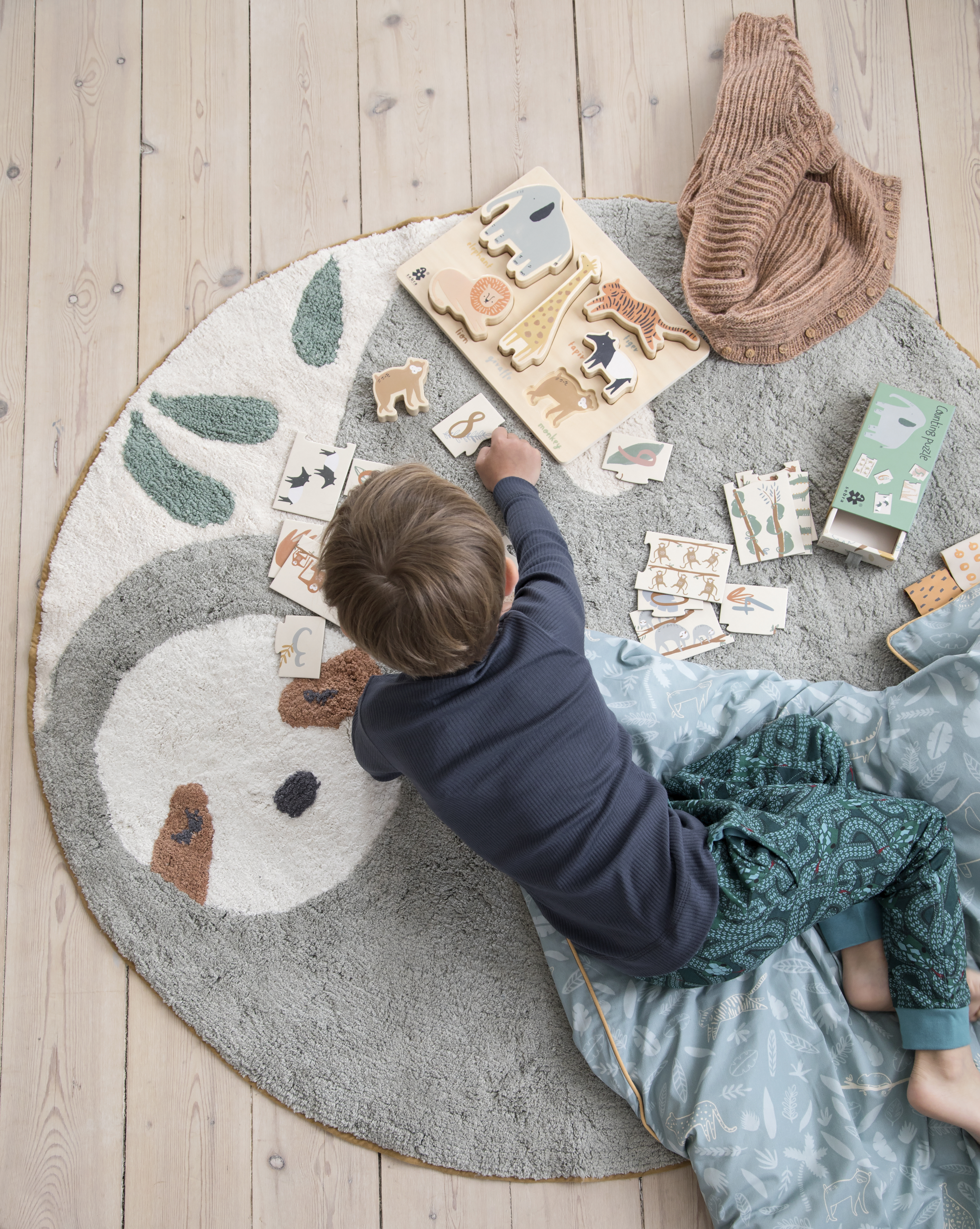 How can Hygge be brought in through kids decor and furniture?
Right from the start your baby's nursery is a place where calmness, cosiness and warmth are essential to soothe little dreamers to sleep. Your design should always steer back to warm, cosy and simple. Step away from super bright engaging colours, big bold patterns and over cluttering. Think cuddles, snuggles and softness.
Start by keeping the basis of your design clean, using natural and warm tones on your walls and furniture, then layer in textures and pops of colour with the use of accessories. Lose the spot lights and instead use soft, gentle lighting. Opt for multipurpose kids furniture to avoid packing out the space, such as a dresser or drawers that doubles up as a changing station, and a cot bed that can grow with your child.
Use textured rugs, colourful cotton canopies, fun mobiles and wall hangings to add some personality, but remember this should be a space to relax not over stimulate. As your child grows into their space, add a cosy reading nook by repurposing your bed canopy, or create a fun and accessible play area by adding some simple wooden shelving that also acts as a cute display area of their favourite toys.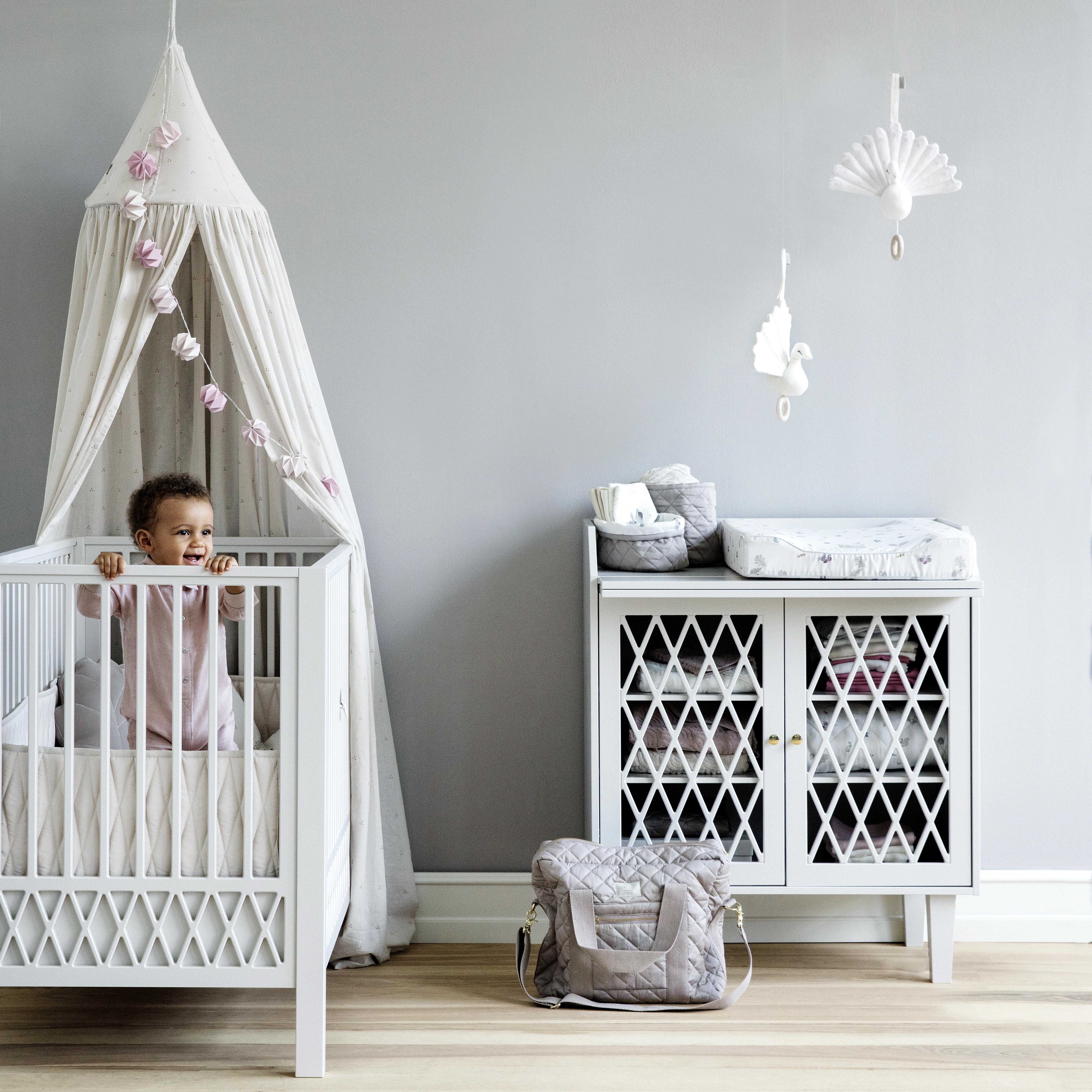 What is your number one tip for achieving the cosy zen vibe of hygge in the home?
Hygge is unique for you, your space should first bring you and your family happy content feelings and then everyone who enters your home.
Using the simplicity of Scandinavian style as a frame work for your design, should keep you on track but your space should still be a reflection of your families personality. Don't be afraid to experiment and go just go with the flow of those fuzzy Hygge feelings.
Bygge Bo
Website | Facebook | Instagram
Danish Kitchen Design
An Irish-based furniture and kitchen design company with roots deep in Danish traditions, Danish Kitchen Design offer unique designs with function, comfort and ambience at their core.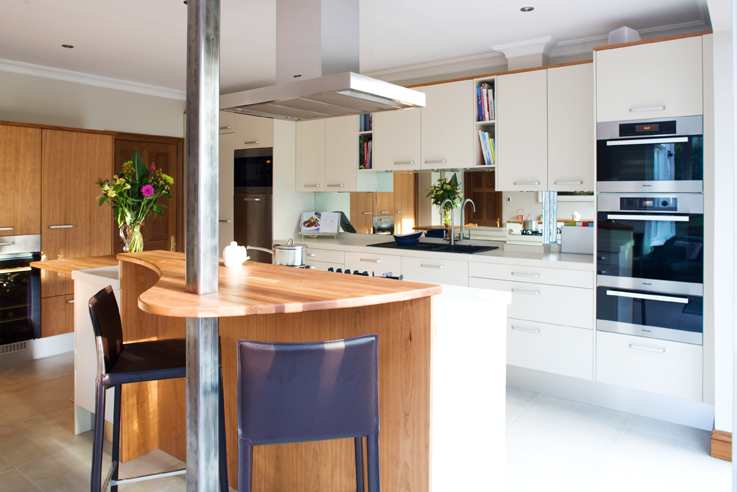 How important is hygge in the home for you?
Hygge is about creating a living space you and your family just love to spend time in. A space that every time you walk into it you feel comfortable in your own skin, it puts you in a good mood. A space that invites you in for either some quality me-time or a good time with friends or family.
Words like cosiness, warmth, atmosphere, playfulness, well-being are all part of it and points towards a high degree of hygge. There aren't really any major interior design restrictions to adhere to, it doesn't have a rulebook as Feng Shui does, yet you will likely find similarities between the two.
If you have a nice home to come home to and spend time in it will reflect on your work life as well. It doesn't matter whether your home is rented or owned, you can still create an atmosphere of hygge and it can actually make you feel happier and relaxed - just look at those happy Danes.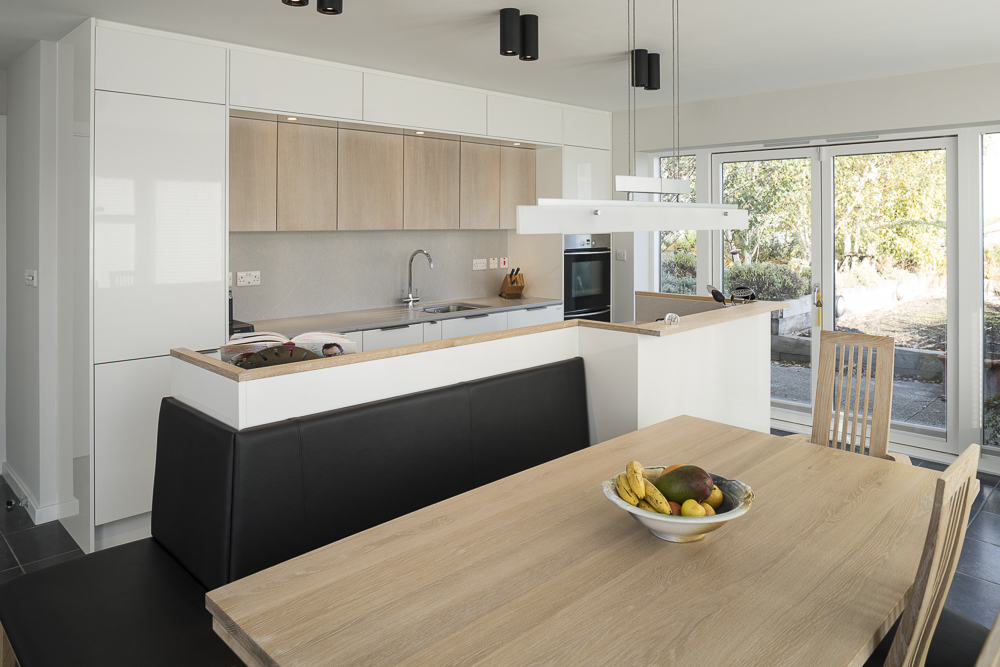 How can Hygge be brought in through kitchen design?
Introduce some warm materials, such as wood. Calm tones are good. Keep the furnishings light in feel to give the room the impression of space. Introduce some nice artwork and also family pictures. The personal touch is key to make the space, your space.
Have items that mean something to you. It can be heirlooms, certain photographs, etc. Memories are important for putting a smile on our faces. Try and avoid too much symmetry, which can make for a more formal space but not always give you a relaxed feeling. A rug can also add to the feeling of hygge by creating a space within a space. You need to introduce a degree of softness.
To create hygge you must also think very carefully about placement and layout. You have to make the room invite you in, so for example you should not place a sofa with the back towards the door. A kitchen must also be inviting in both aesthetics and functionality.
As well as looking good, if you have a kitchen that feels logical to work in, without awkward bottle necks, etc. it will lighten the task and make it more inviting to use. Do also introduce some variation of a social perch, especially in open plan living, with lighting that can double up as being for task and atmospheric purposes. The modern kitchen will always be a socialising space where friends and family gather for a chat while the evening meal is being prepared, so make it feel good to be in it.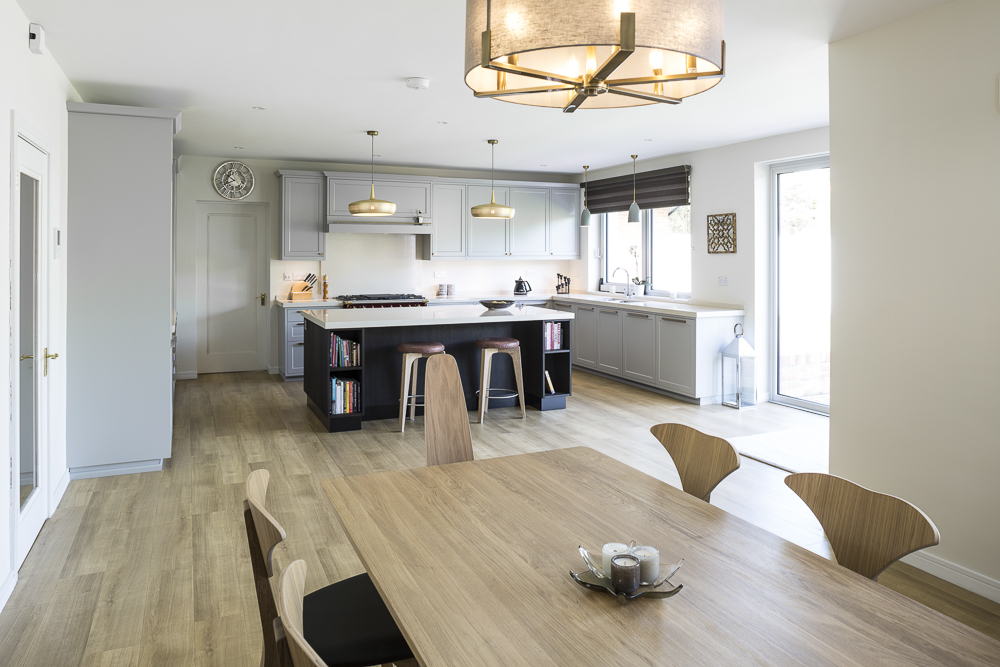 What is your number one tip for achieving the cosy zen vibe of hygge in the home?
Achieving Hygge in the home is a combination of materials, textures and lighting, cleverly combined, positioned and installed. If I was to pick one tip to bring hygge into your house, it would probably be lighting.
With the correct lighting setup, you can generally speaking create just the right atmosphere for any given time and situation you find yourself in. Put a log on the fire, then snuggle up in the sofa with a good movie or a book, and some tasty snacks… ideal!
Danish Kitchen Design
Website | Facebook | Instagram