Great for smaller spaces and the perfect way to achieve a cohesive, streamlined aesthetic, here's your primer to the best and the most beautiful integrated kitchen appliances. Doing your research will ensure that your most used devices will fit seamlessly into your kitchen design.
Best integrated kitchen appliances for busy homes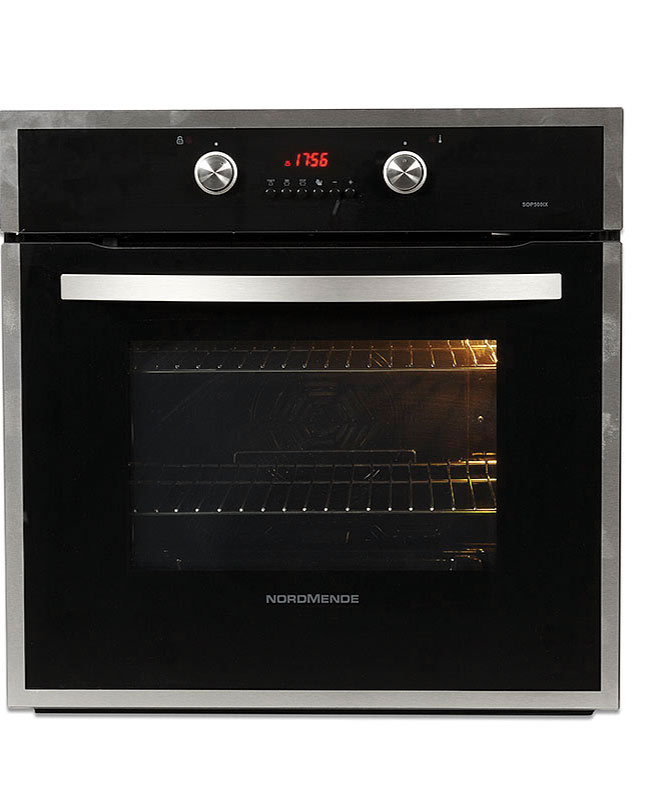 NordMende SOP515IX Pyrolytic Oven, €499.99. Kal.ie
No one enjoys the task of cleaning the oven and we often leave it so long that it's even more of a chore. That's absolutely not a problem with NordMende's integrated In-Line SOP515IX Pyrolytic Oven, which does the work for you – so you'll never have to deal with messy cleaner again. That's not all – it also boasts nine multi-functions, a start delay capability and a 70-litre flat capacity.
Best integrated kitchen appliances for wine buffs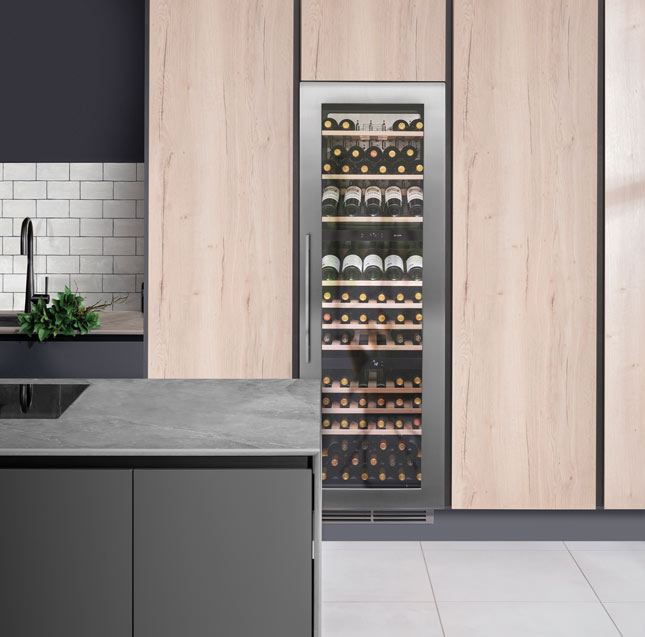 Classic WC1792, RRP €3, 434, Caple.co.uk
No wine cellar? No problem. Caple's in-column, roomier wine cabinet can hold up to 89 Bordeaux-style bottles and comes with fully extendable, telescopic beech shelves. A-rated for energy efficiency, key features include no-frost cooling technology, electronic temperature control and LED display with independent temperature zones and super quiet operation, at just 45dB, making it a good option for open plan schemes.
Best integrated kitchen appliances for ease of use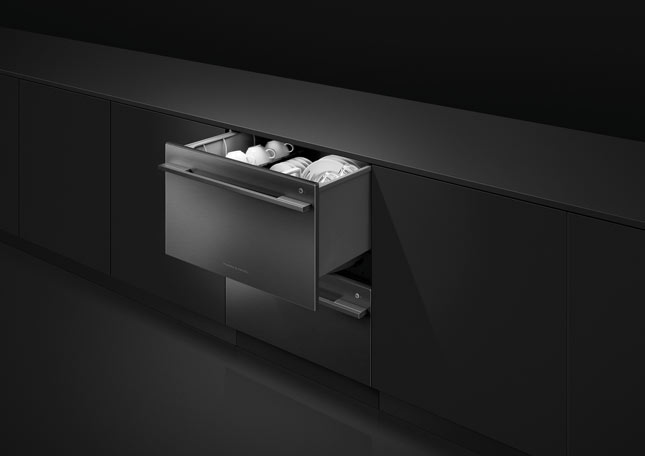 DD60DDFHB9, RRP €1569, Fisherpaykel.com
With its easy slide open and close drawers, the ergonomically designed Fisher & Paykel DishDrawer makes doing the dishes even less of a chore. Drawers can be operated independently or both at once using different programmes (15 in total), while flexible racking allows for fully customised internal shelves. Newly available in black it's also designed to fit into existing kitchen cabinetry.
Best high-performance cooktop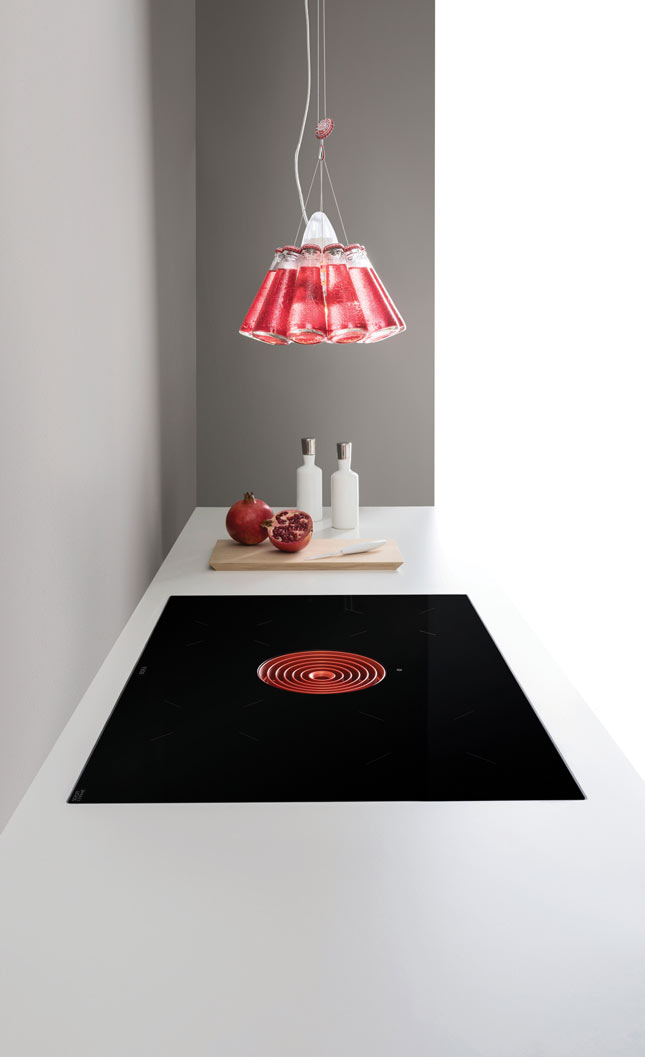 Bora Pure, from €1,897, (ex VAT), Arenakitchens.com
From the creators of the first air venting induction hob comes Bora's new compact, entry level version. Scaled back, it still manages to impress with automatic extractor control, super-sleek induction cooktop with four zones and oh-so-quiet operation – even on high power. New to this model is the eye-catching central air inlet nozzle available in six different colours.
Best integrated kitchen appliances for professional coffee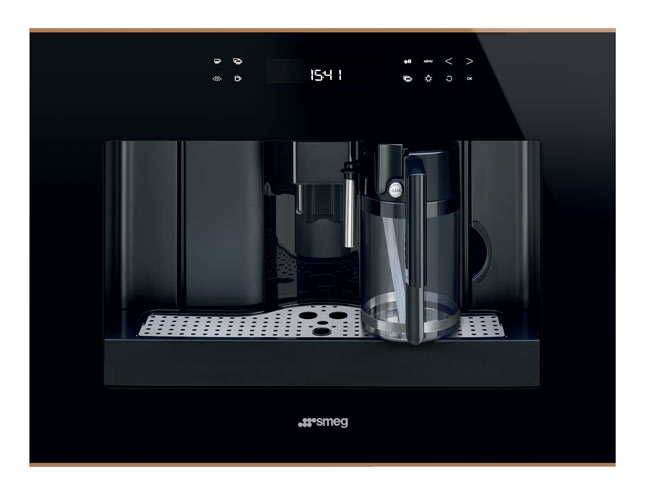 CMS4601NX Dolce Stil Novo, around €2,116.94, Smeguk.com
Smeg's bean-to-cup built-in is pricey but it's also superb. Here's why: a 15-bar pressure pump guarantees authentic, barista-style coffee every time while five programmable strengths let you choose just how you like it. It can accommodate any size cup and create any coffee from creamy cappuccino to intense espresso. It's also compatible with ground coffee and even cleans itself.
Best integrated kitchen appliances for quiet laundry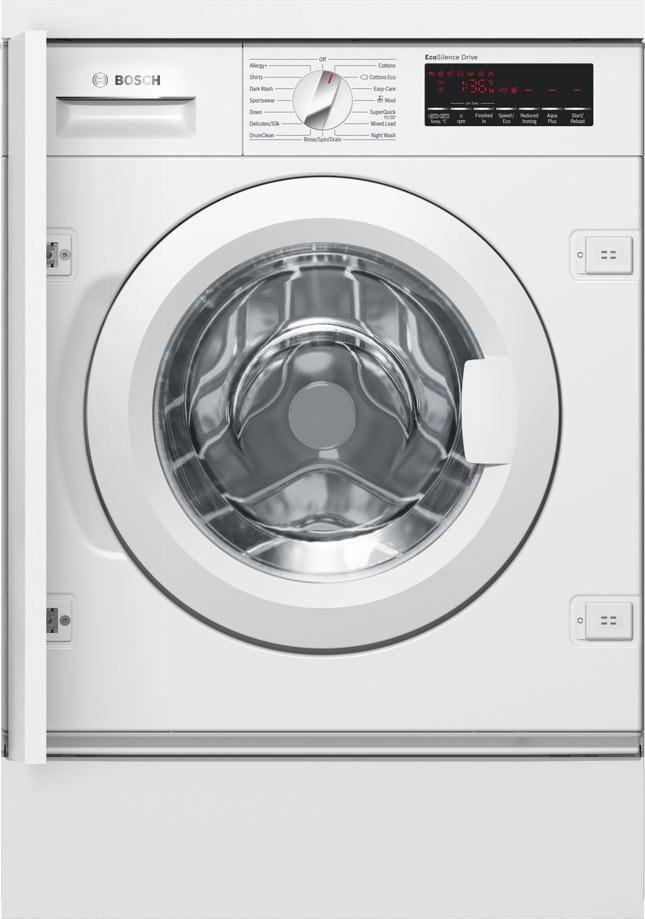 Bosch Serie 8 WIW28500GB, around RRP €970, Bosch-home.co.uk
Red sock in a white wash? Fret not. This washer's handy reload function lets you remove or even add items of clothing after the cycle has started. A super-sized 8kg, it's also extremely energy efficient and quiet in operation – thanks to enhanced insulation and anti-vibration design – with a droplet-shaped drum for faster and gentler washing.
Best integrated kitchen appliances for fresher food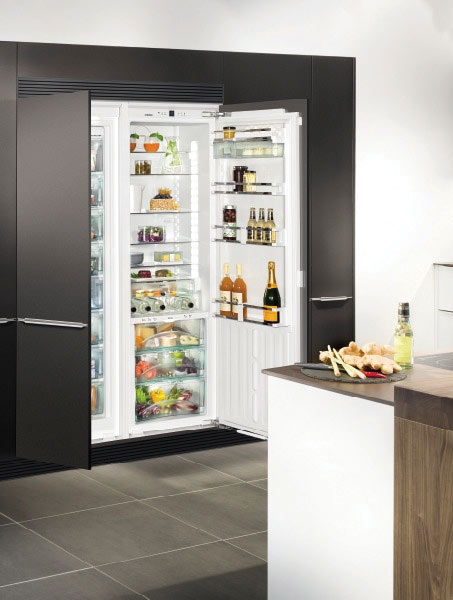 IKBP 3560, €1,599, Myliebherr.ie
Keeping food fresh is a fridge's main function; BioFresh technology ensures Liebherr's premium super-sized larder does it three times longer than conventional fridges in zero-degree conditions. Triple A-rated, with a capacity of 301 Litres and flexible storage – pull out drawers, boxes, bottle shelves – it's perfect for large families. Touch screen controls and door and temperature alarms enhance its practicality.
Connected cooking: Trick out your kitchen with the latest smart tech
Smart Screen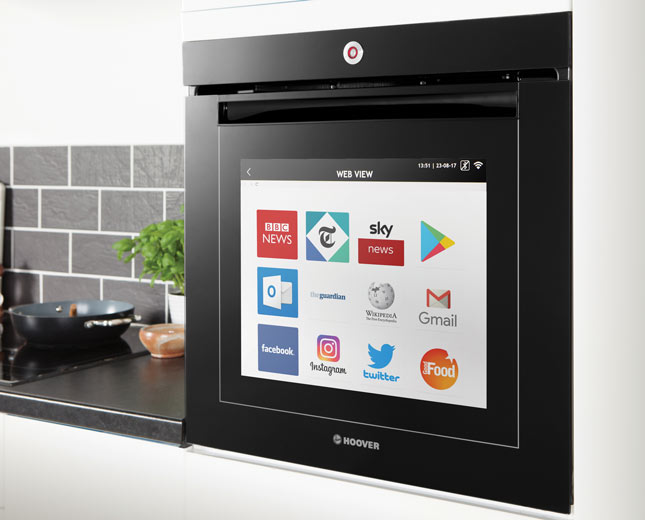 Vision oven, €1,670, Hoover.co.uk
Next level cooking just got serious. Hoover's app-rageous electric oven has a full, touch screen door with apps, recipes, cooking tutorials and even streaming from an on-board camera that links to your smart phone.
Voice activated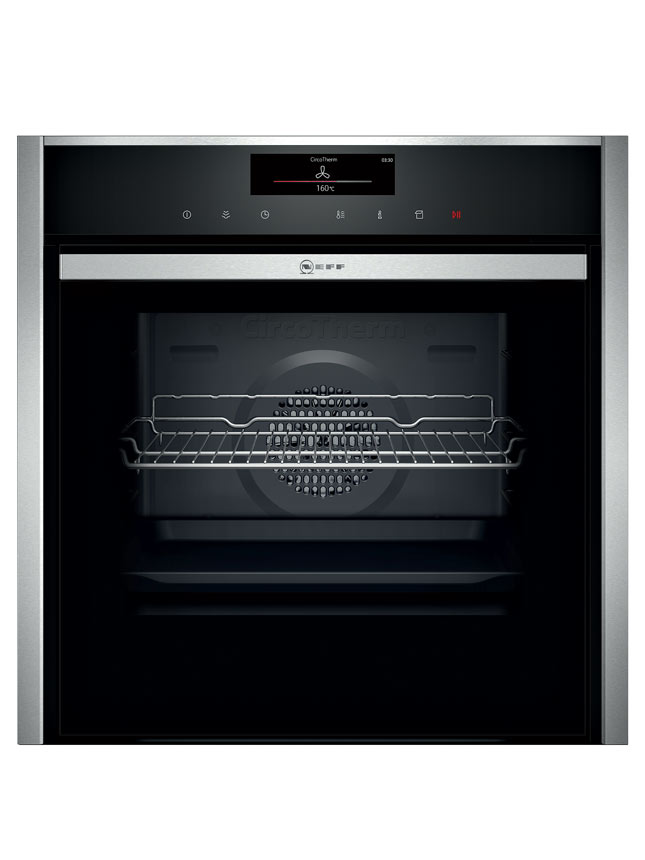 Slide & Hide, N 90 B48FT68H0, €POA, Neff-home.com/uk
The perfect companion for the time-starved cook; Neff's full steam single oven can be programmed remotely via a Home Connect app or voice activated using Amazon Alexa.
Three in one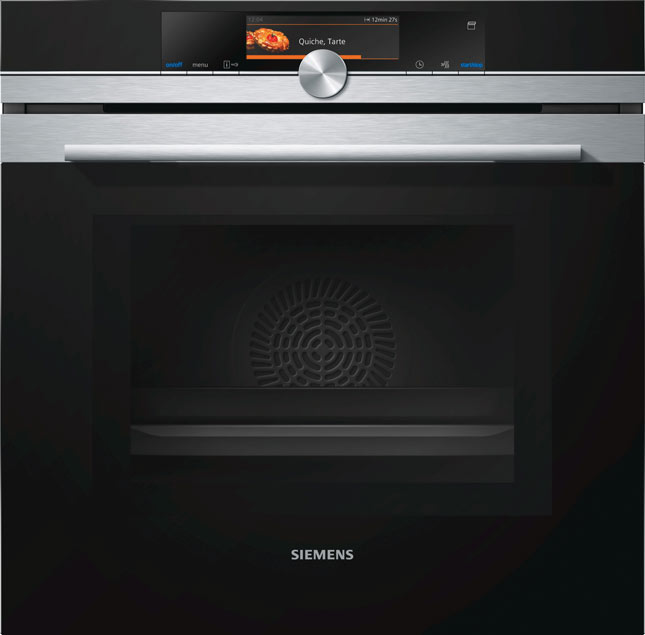 iQ700, around €1,220, Siemens-home.bsh-group.com/uk
Multi-talented cooks require a multi-purpose oven. This smart Siemens model has a built in microwave and steam function plus baking and roasting sensors for perfect cooking and can be remote controlled too.
Your need to knows: The pros, cons, costs and considerations when buying integrated kitchen appliances
Hide and Sleek
Fully integrating appliances behind doors that match your cabinetry gives a more streamlined appearance. It also frees up precious counter space – think integrated coffee machines and microwaves – and allows you to create space-efficient banks of stacked appliances – a good solution for small kitchens – or install at eye level for ease of use. Doors also help deaden noisy sounds.
Money Matters
Integrated appliances tend to be pricier than freestanding models with the same spec and cost more to install as they need extra cabinetry in which to sit. They tend to use more energy too; fridges, for example rely on more powerful cooling systems. Furthermore, they're more costly to service, due to access issues, and also more difficult to replace.
Buyer Beware
Capacity is a key issue – both inside and out - with integrated appliances typically smaller than their freestanding alternatives. This is especially true of fridge freezers which tend to have less volume as they require circulation space within the cabinetry and even vents in order to work effectively. Considered 'fixtures,' you can't take these appliances with you if you move.
You might also like: House and Home kitchen guide 2019: 6 kitchen suppliers to know for your kitchen renovation