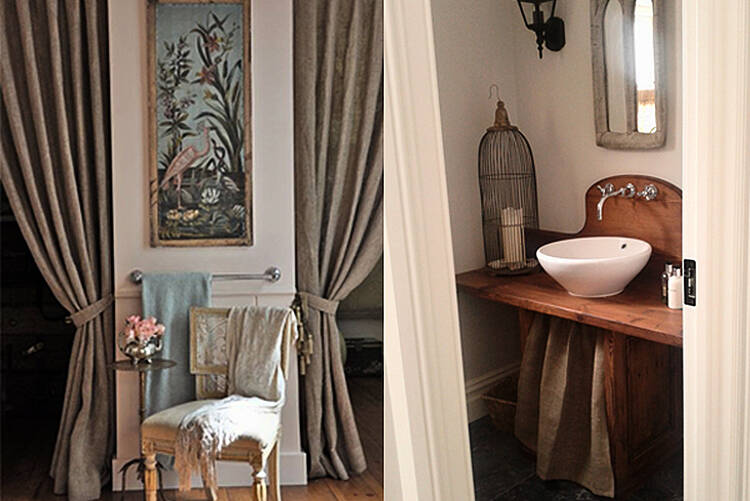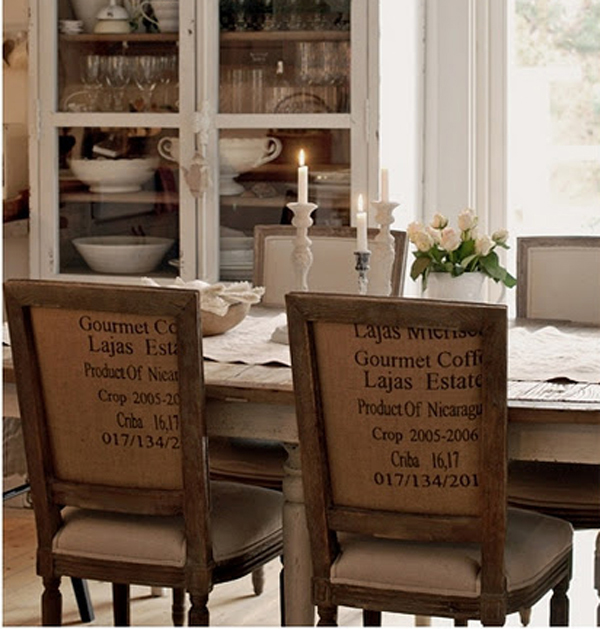 Upcycling, repurposing and reinventing has never been more popular. For those of you who love vintage style rustic interiors, this is a trend you'll love. Burlap is all the rage at the moment, its versatility and warm rustic textural look will suit any style interior and can make even the fanciest of rooms appear less showy or stiff with its down-to-earth appeal. And best of all it is very cheap to buy! It can be bought at any good fabric shop or you can keep an eye on ebay for some vintage stencilled sacking similar to the back panels of the dining chairs above. Burlap looks great when it's mixed with other materials such as linen, wood and metal.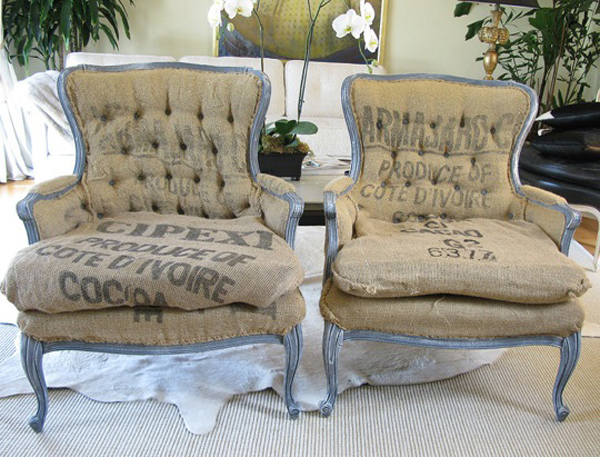 image via www.pinterest.com
These fancy French armchairs have been given a completely new look with some scruffy vintage sacking for a really earthy look.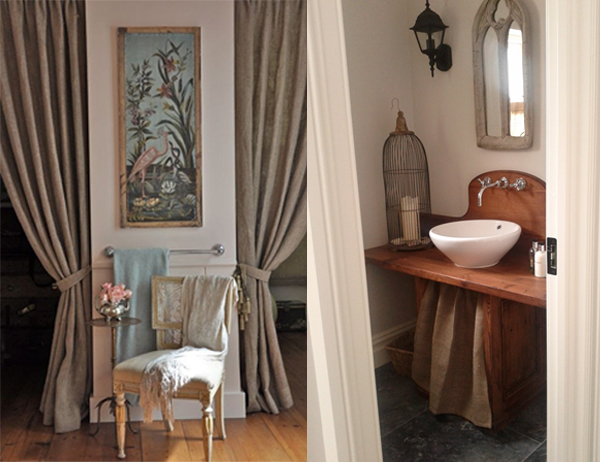 image from www.velvetandlinen and www.thevintagehome.net
Burlap drapes instead of doors add some texture and warmth to this bathroom.
I stapled a burlap curtain under the sink in my downstairs bathroom to add a rustic contrast against the limestone floor and reclaimed wood vanity.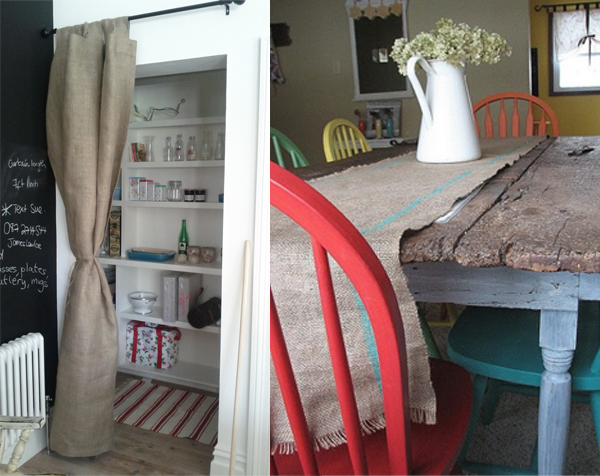 image via www.thevintagehome.net and www.pinterest.com
I fitted a burlap curtain to my pantry instead of doors and this quirky kitchen features a burlap table runner.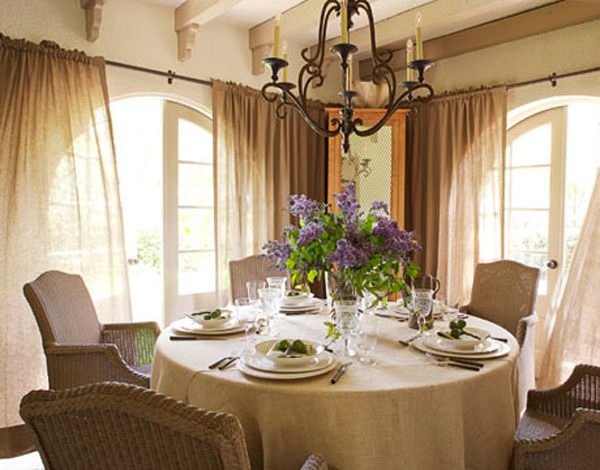 Burlap drapes in this elegant dining room creates such a relaxed feel against the linen tablecloth and wicker chairs.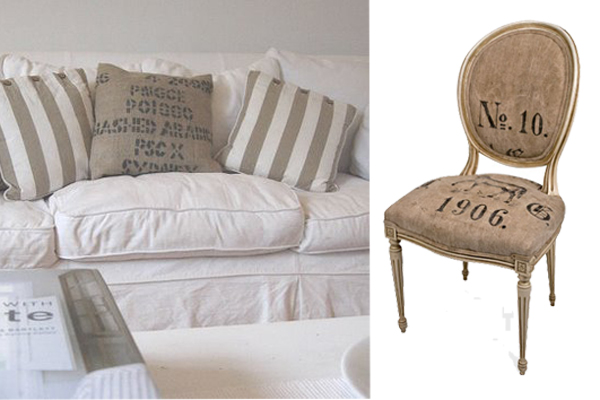 images via www.abeachcottage.net and www.apartmenttherapy.com
Burlap can be used as cushion covers or to upholster elegant dining chairs to add texture and dimension to your space.
So what do you think of burlap? have you caught on to this craze yet? Let us know in the comment section below.