A House and Home promotion
It's not surprising that buying a stove for your home is becoming more and more popular. Stoves are up to three times more energy efficient than open fires, and they keep the house warm even when they're not being used, because of the reduction in ventilation heat losses.
Replacing your open fire with an efficient stove can reduce your household energy consumption by 8-10 per cent, so for some homes, it can be a total no brainer. But where do you even begin? We asked two of Ireland's specialists in home stoves for their advice on what you need to know about buying a stove for your home!
Waterford Stanley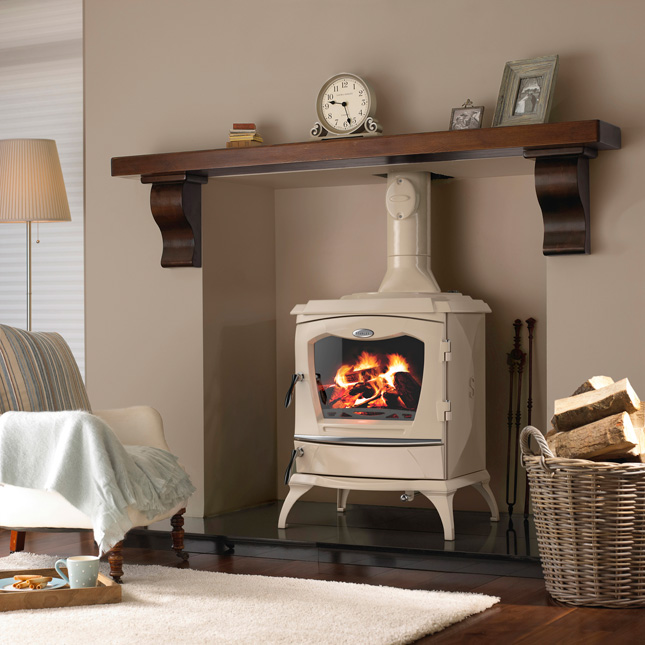 Tell us a bit about your business.
"An Irish company with a long and proud tradition, Waterford Stanley has been bringing warmth and comfort to homes for generations, stretching back to when the first range cooker was designed and made in Waterford in 1936. Renowned for its cast iron heating range cookers, the company began developing its stove business in the 70s and 80s becoming the stove centre of excellence for the AGA Rangemaster Group in 2010. All design development and precision engineering of the Groups stoves originate from Waterford using knowledge based on generations of stove expertise. Over 350,000 Irish households have already said yes to the control, efficiency and comfort that comes as standard with a Stanley Stove."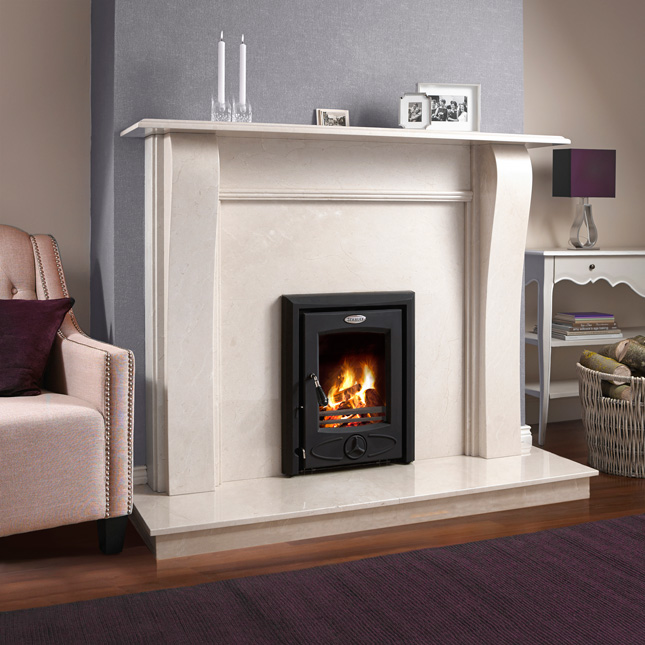 What do people need to know before they start looking at stoves?
"Choosing and installing a high efficiency stove should not be a difficult process. However, there are important decisions to make and a few things to look out for to ensure the stove you purchase meets your needs.
What size stove do you need? You should ensure the stove you choose is the correct size for your requirements. Do you need to heat a single room or multiple rooms through your central heating system? A room heating stove simply replaces your open fire and come with various heat outputs depending on the size of your room. Central heating boiler stoves can heat radiators throughout your home.
What is the stove's operating efficiency? High efficiency stoves are regarded as stoves with an efficiency of over 65% which means that 65% of the fuel burned in the stove will be converted to useful heat. Higher efficiency stoves represents better value for money.
Is the stove quality approved? It is vital to look for high quality when choosing your stove. All registered stove systems are listed on Sustainable Energy Ireland's Home-heating Appliance Register of Performance (HARP) database or the HETAS Guide. You should consult these databases prior to selecting a stove. www.seai.ie andwww.hetas.co.uk. Check to see whether the stove has been manufactured to Irish and European standard.
What after sales service is available, for example what warranty is available and will spare parts be readily available?"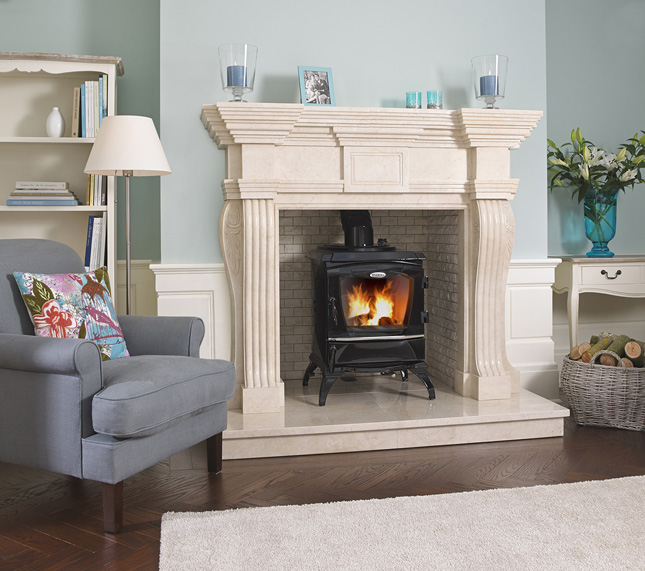 What are the benefits of this type of heating?
An open fire is only around 20% efficient as most of the heat is lost straight up the chimney. In comparison, a cast iron stove from Stanley can be up to 80% efficient. What does this actually mean to you? In fuel terms, you will use less fuel in your stove (ideally up to 60%) and derive more heat from it - save money, save fuel and stay warm. As you are burning less fuel to get more heat, CO2 levels are also reduced. If you simply want to heat a single medium sized room, the most obvious and suitable solution is a Stanley Oisin stove. Available in matt black for around €499 and can fit into a standard fireplace. Providing the chimney is in suitable working condition, it should be relatively easy to install. We also have the Cara Insert stove with the same input and is ideal where space is at a minimum.
Combing heating systems is another advantage of having a Stanley stove in your home. If you already have a gas or oil fired central heating system, you can cut your costs by having a dual heating system. That is having your current central heating system run in conjunction with a boiler model Stanley stove. When it's lighting it will heat your radiators and water so there is no need to have your oil or gas heating system on at the same time. The Stanley Reginald central heating stove is one of Stanley's most popular stoves. It can heat up to 12 standard radiators and burns coal, smokeless fuel dry wood and peat briquettes. Other models include the Erin solid fuel which can heat 9 radiators and Tara solid fuel 5/6 radiators.
Another benefit of a Stanley stove is that the flueing will seal the chimney, making your room warmer even when the stove isn't lighting. Similarly, stoves set a design statement in your sitting room making it more than just a fire but a piece of furniture in your home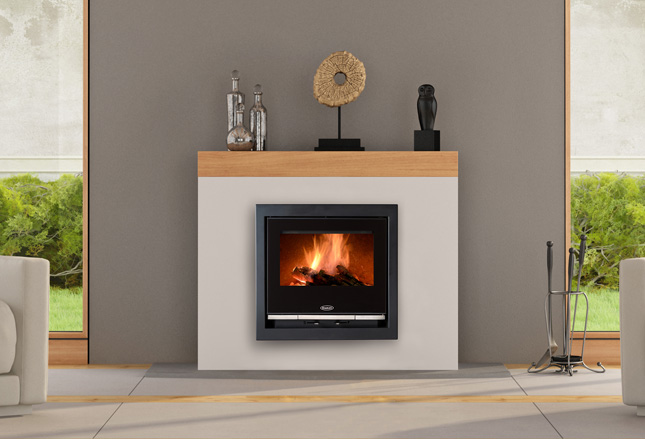 What questions should people be asking before buying?
Choosing stoves is one of the most important decisions you will make. Before installing you will need to make a couple of decisions. The following are guidelines which help you through the process. Ask:
How do I calculate how much room heat I need?
Can I use a Stanley Stove with my back boiler?
Should I get an insert versus a freestanding stove?
Do I need a hearth to sit it on?
What is clearance to combustibles and why are they important? Yours must be made from a non-combustible material.
Do I need to clean my chimney before it is installed?
What fuel can I use in my stove?
Who can I get to install my stove?
For more information about Waterford Stanley, visit their website or call their Stanley Experts on 051 302 300.
Fenton Fires and Stoves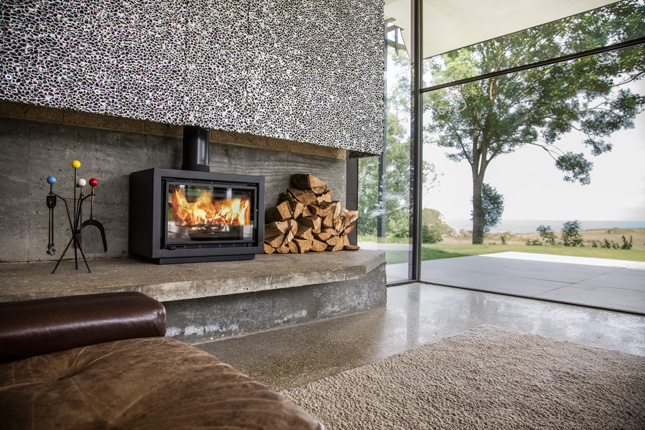 Tell us a bit about your business.
"Fenton Fires & Stoves are a long established, family-run business established in 1974 and based in Greystones Co. Wicklow. We have a broad range of quality products on display such as Barbas, Bellfires, Charnwood, Contura, Chesneys, Dovre, Element 4, Evonic, Flamerite, Gazco, Jotul, Nordpeis, Ortal, Rais, Stovax, Scan, Stuv and Yeoman.
Explore our wide array of gas stoves, inserts and built in fires, or check out our extensive range of quality woodburning, multi fuel stoves and glass fronted inserts, offering high efficiency from a sustainable fuel source. We also have Electric freestanding and insert Fires, Fireplaces and a full range of Fire Accessories on display. A showroom well worth visiting. We have something for all tastes – from traditional styles to the very contemporary see-through fires, rotating fires and suspended fires. Full installation and after-service are also provided. We recommend people visit the showroom where customers can discuss their ideas and can be guided through the options available to them – Solid Fuel, Gas or Electric – Traditional or Contemporary Styles – Built in or Freestanding. We can advise on output and efficiency of the units, fitting & flueing and all aspects of the job."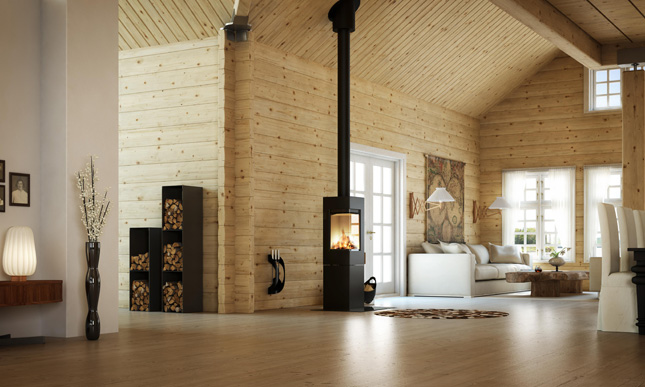 What do people need to know before they start looking at stoves?
"To have an idea of what you want from the appliance, the style  freestanding or inset, modern or traditional, gas, wood or electrical etc.  That is the purpose of visiting the showroom to go through all of the options available."
What are the benefits of this type of heating?
"Efficiency, controllability, ambience and flexibility."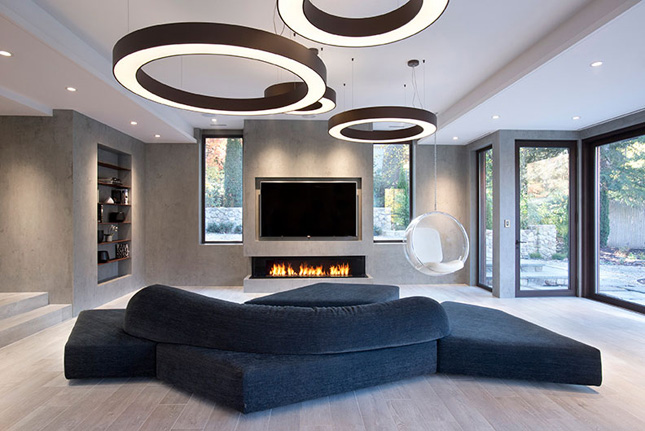 What questions should people be asking before buying?
What output is required?
What are the fitting and flueing requirements?
Ask about servicing and parts availability.
For more information about Fenton Fires, visit their website or call their showroom on(01) 287 4310.