Associated with richness, maturity and drama, it's fair to say more homes are welcoming dark greys, greens, browns and even pitch black, of late - here's how yours can go from 0-100 on the dark decor too!
WHY WE'RE GOING ALL IN FOR DARK DECOR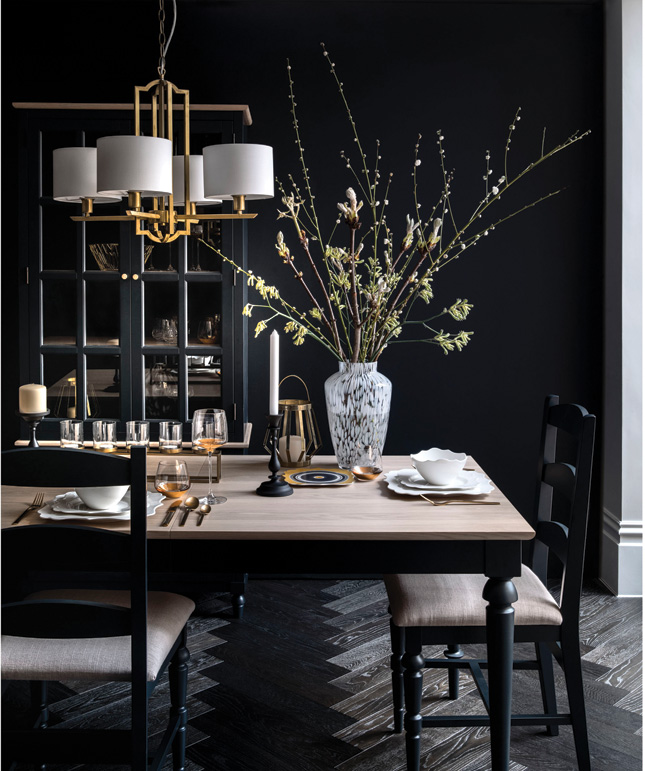 It's been said that a shift towards moodier hues is a reaction to the dark economic climate of recent times; that we want to get cosy, nest and cocoon, somewhat. A big leap from the Scandinavian craze we've witnessed over the last few years, dark interiors are much more versatile than you'd think.
How you can pull it off: Hints of pale wood, bronzed accessories and flowers add serious drama and ensure that the dark look won't look out of place even during the summer months.
PAINT WHAT IT USED TO BE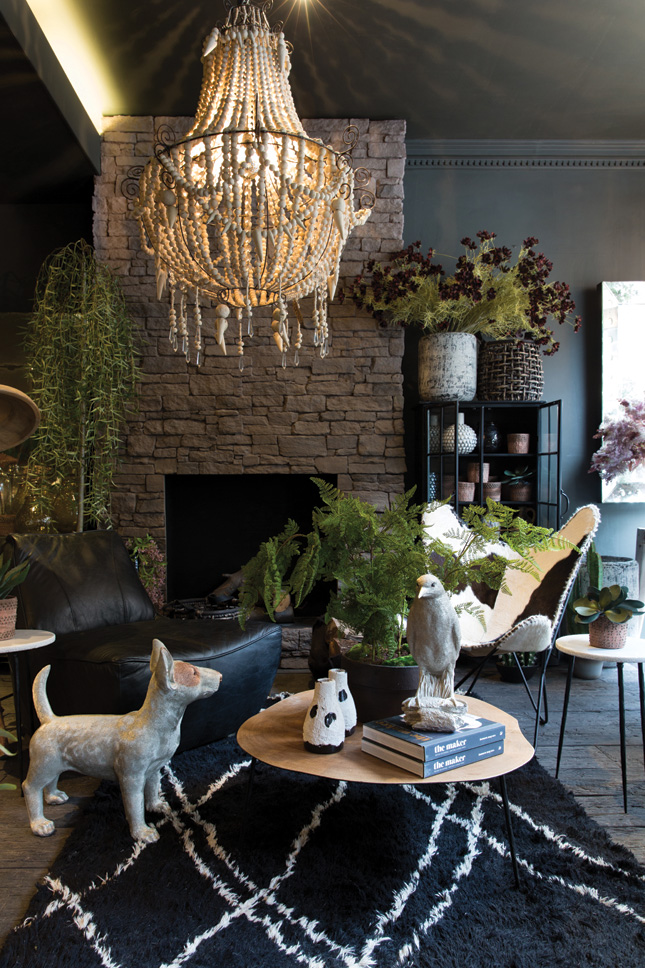 When we think about décor on the darker shade of pale, Abigail Ahern may be one of the first interior designers that springs to mind. Renowned for her ability to create stylishly dark spaces that won't look out of place, during the summer months, Abigail advises that paint is an affordable game changer. "I've said this before, and I'll say it again (and probably a gazillion times more!) bold colours make everything look cooler. Dark spaces are more intriguing in my book – simple as that. They create a sense of intimacy that you just don't see with their lighter counterparts," Abigail says.
How you can pull it off: Abigail isn't averse to painting trims, window frames and door frames the same dark hue as the walls and ceilings, stating that the "Painting everything out in the same dark hue blurs all the boundaries and softens the edges of your room." One to think about if you need to make a room feel larger than it is.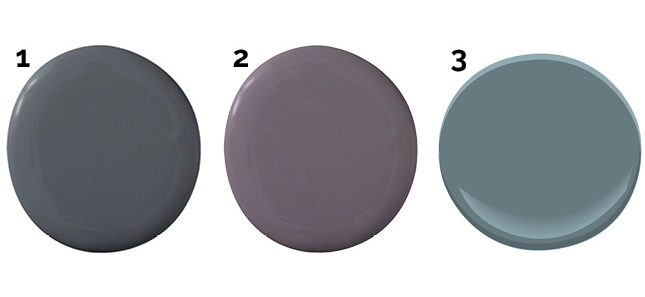 Paints to use: 1. Farrow & Ball's Down Pipe |  2. Colourtrend's Heather Dust | 3. Benjamin Moore's Charlotte Slate
BRING IT TO THE FLOOR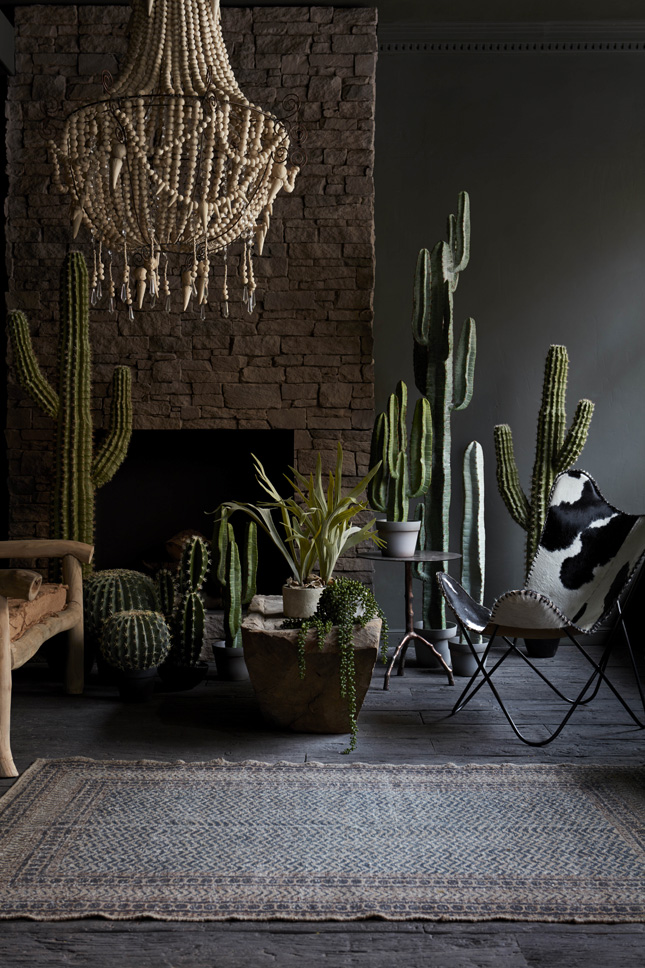 We may dream of this drama but we may feel a bit more reserved when we're starting out. "I think it's important to choose one dark focal point in a room, either the floor or the walls. Good lighting is also key and it needs to be subtle so it creates the right balance between mood and tones," says Aisling O'Reilly from Tile Merchants. "A burst of bright green or red in a couch will bring a dark floor to life and a dark toned bathroom floor will look particularly striking when paired against simple white sanitary ware," she says.
How you can pull it off: "Bright vivid colours set against deep tones are a great way to create a modern, vibrant looking interior," says Aisling.
LOUNGING IN THE DARK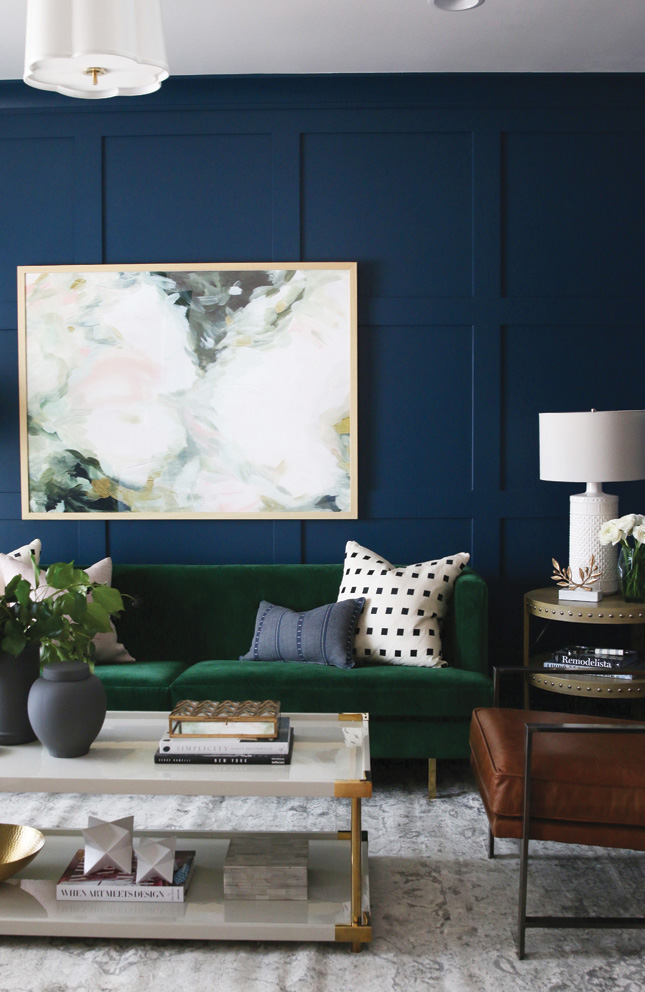 Deep emerald green upholstery and navy walls make perfect pals, as this image clearly proves. Added white cushions and accessories ensure the luxurious sofa doesn't get lost and overpowered by the walls behind. For an already large room, a white ceiling creates cosiness - exactly the vibe you want to achieve in the living room. Contrasting art on the wall continues to break up the space, but doesn't ruin the mood.
How you can pull it off: If you're willing to step away from the clinical feeling of white in exchange for something a bit more industrial and hardwearing, then darker hues may be for you. These rich darker colours work well in open plan areas with lots of natural light from floor to ceiling windows.