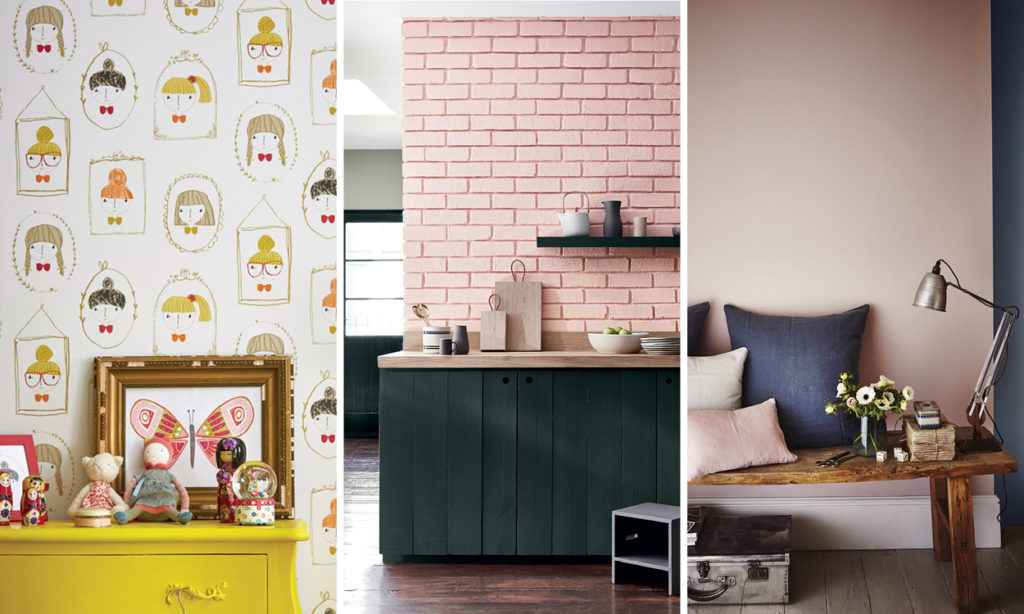 Look vertically and ramp up your interiors game with the newest paints, papers and wall decors.
It can be hard to know what to do with large, blank walls, but often the answer is actually quite simple. We've rounded up 14 new styles for wonderful walls, and spoken to interior designer Louise Higgins of Aspire Designs to get her seven top tips to keep in mind when decorating your walls:
Think about the scale of the pattern in the wallpaper you choose. Larger patterned wallpaper may work best for a feature wall.
There are lots of new materials available on the market, beyond paper, such as cork, Japanese silk and grasscloth.
Vinyl coated wallpapers are still a popular choice as they tend to be the easiest to hang and clean.
If you have a dark room, with minimal natural light, then I would suggest you use reflective wallpaper as this will help bounce light around your room.
If in doubt, order a sample of your preferred wallpaper and leave it to hang in your room for a few days. This will help ensure you make an informed decision.
When possible, I would always recommend that you use a professional decorator to hang your wallpaper.
If you decide to DIY, make sure to take note of the batch number of your wallpaper and ensure all your wallpaper rolls are from the same batch.
Get some inspiration for your own walls: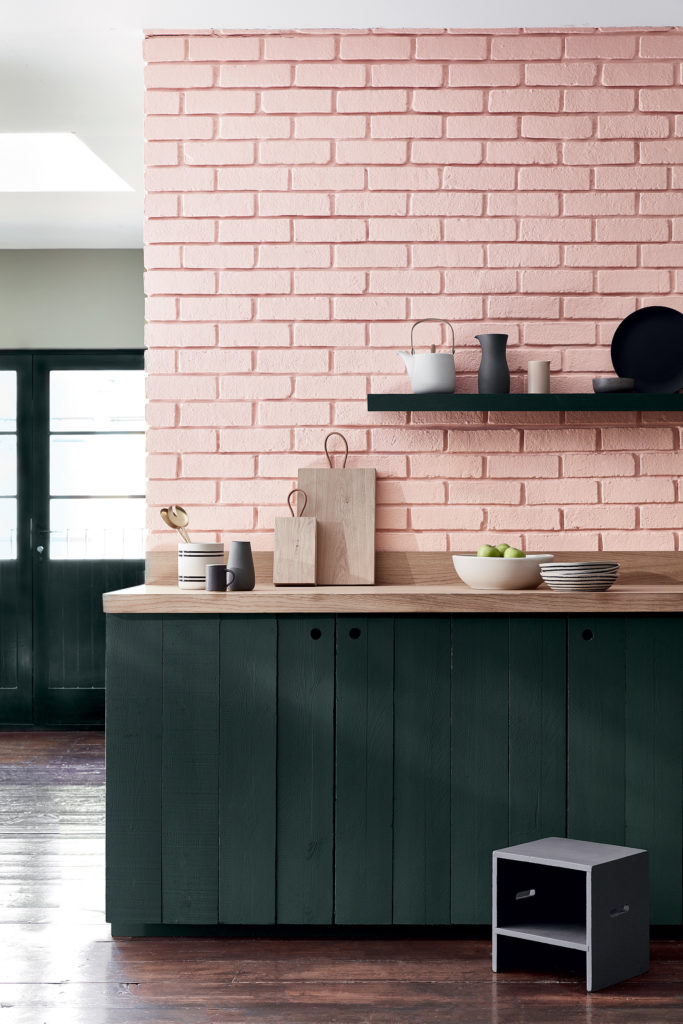 These new versatile pinks include seven new colours and one from Little Greene's already exciting colourcard. Brickwork in Confetti 274; cupboards in Lamp Black 228; far wall in Salix 99, €66 for 2.5L Intelligent Eggshell, Littlegreene.ie.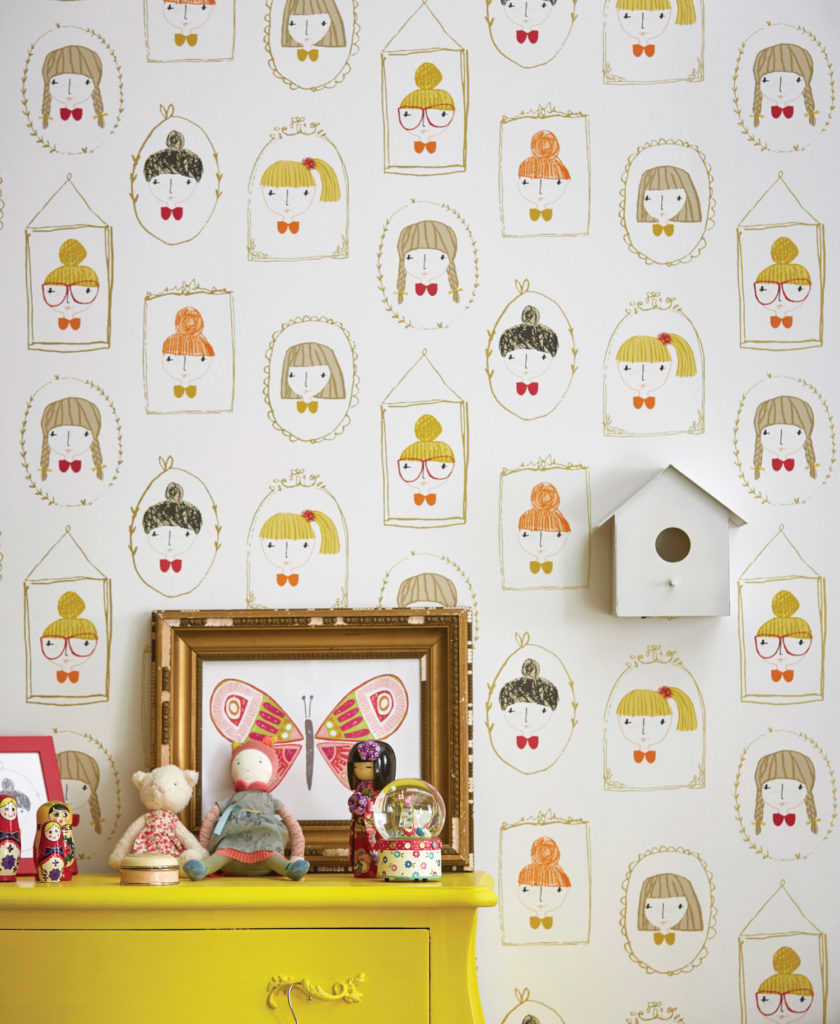 Scion's Guess Who Dolly wallpaper (€39 per roll) is a fun addition to a kid's room and will feel at home alonside existing decor and toys. Look for Irish stockists at scion.co.uk.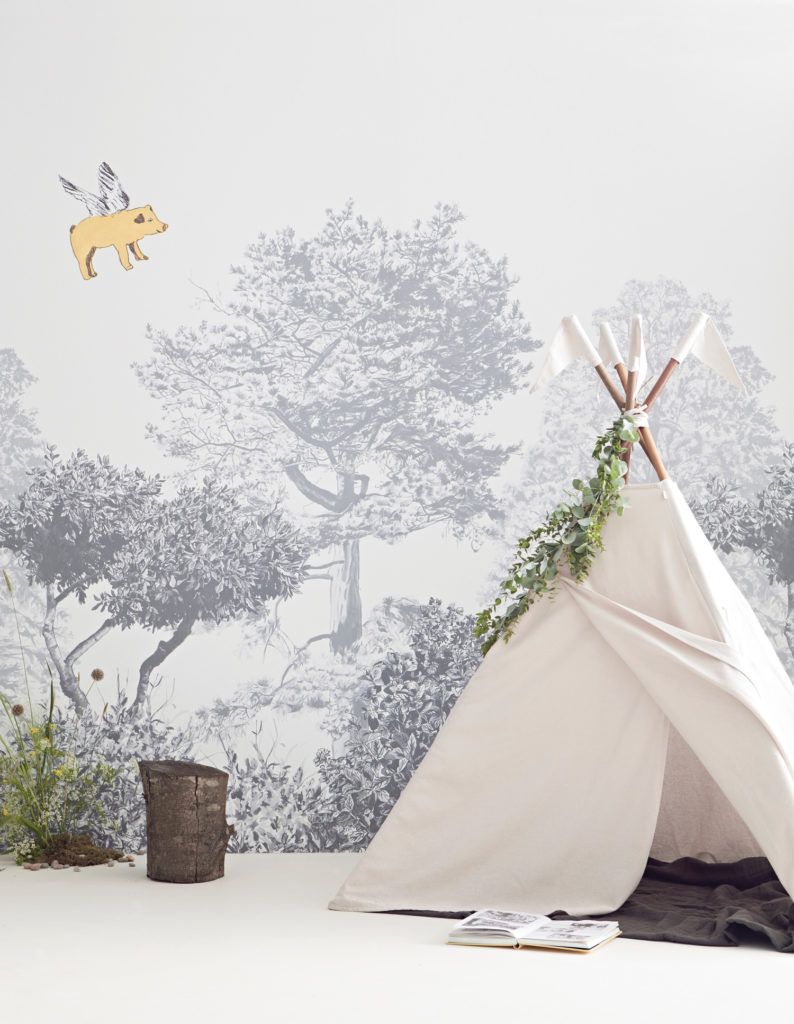 Let the kids go camping anytime they wish with fun wall murals and decals matched with indoor teepees that are proving to be a big hit this year. This Hua Trees wall mural is €209.53 and is available online at sianzeng.com.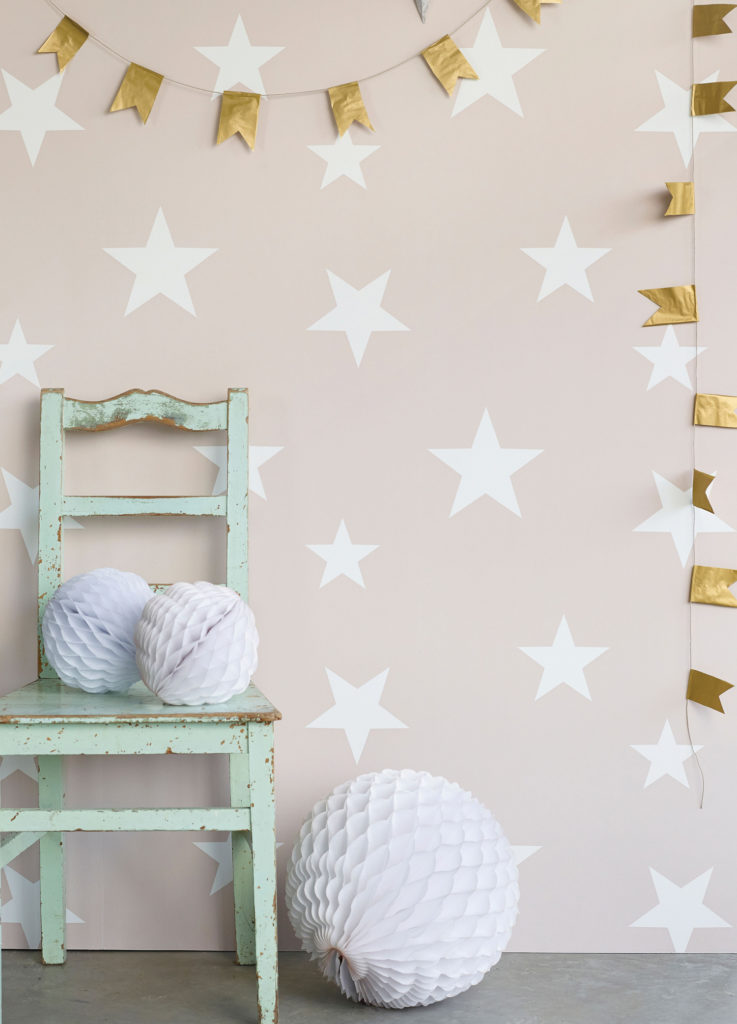 Perfect for a playroom, stars are gender neutral and pleasing to the eye, thanks to their simple pattern - differing sizes keep the space interesting. Nab yours for €98 per roll at wallpaperdirect.com.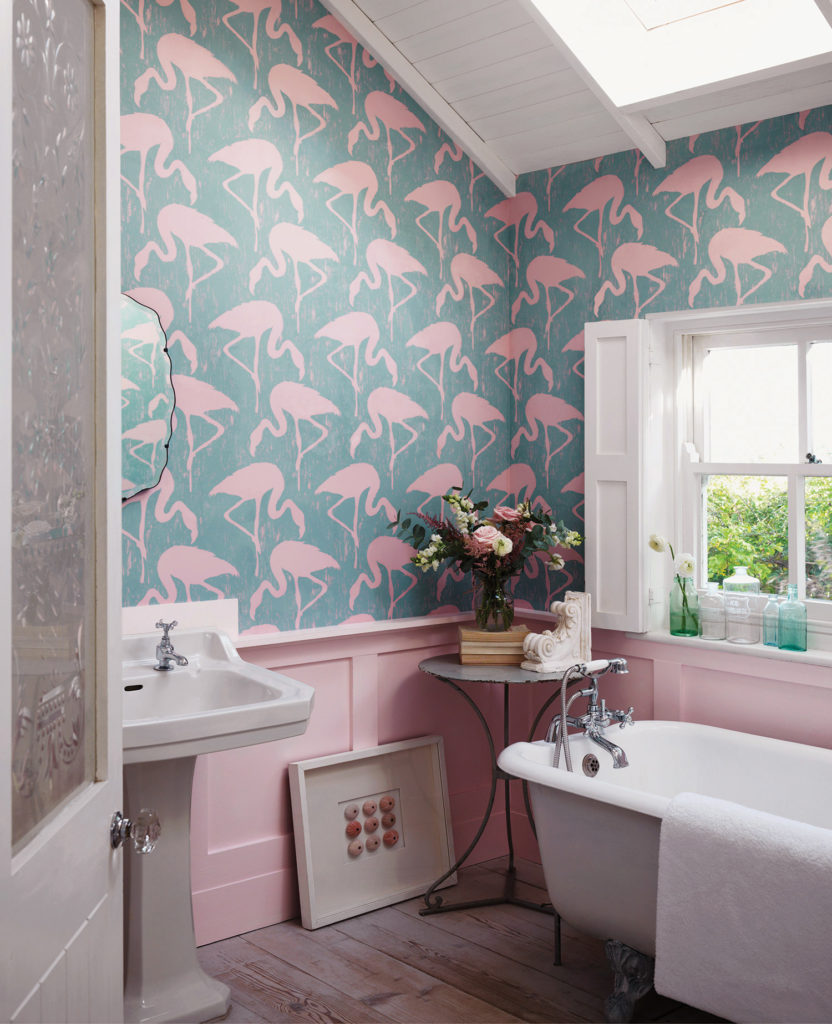 A brave step and sure to make an impact, this Flamingo wallpaper by Sanderson, tags onto a popular trend but keeps things safe by remaining modest in colour. Find it for €95 per roll, available at mrcb.ie.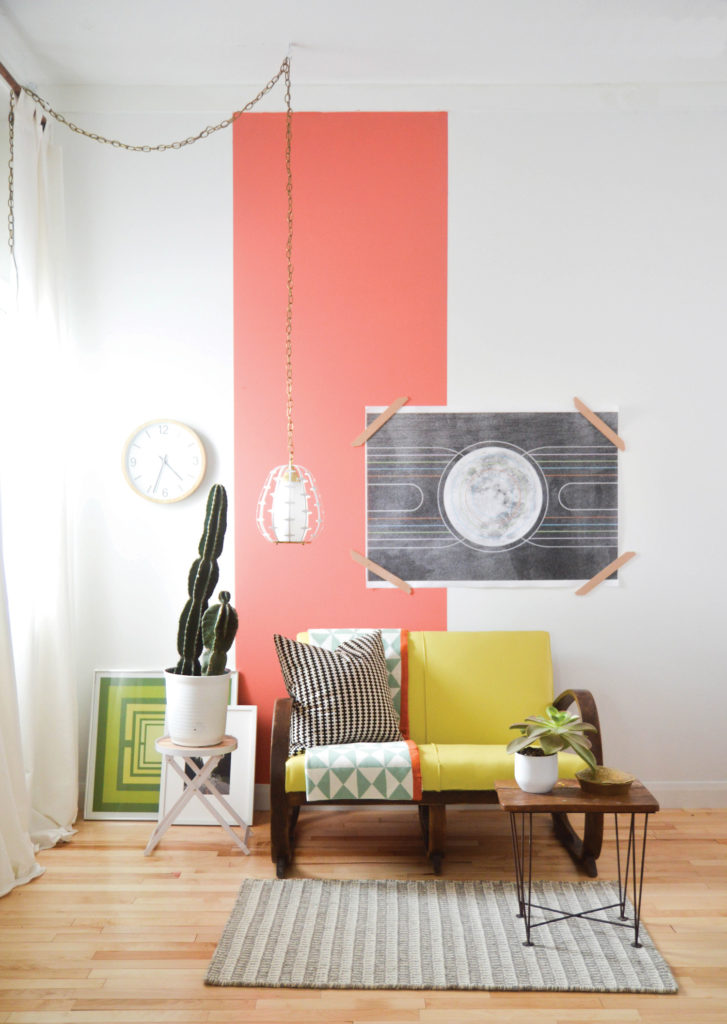 It's amazing how one simple strip of paint ca instantly lift a room. Here, Strawberry Ice, from Fleetwood's Pantone range (from €20.99 for 1L) creates an illusion of more space by breaking up the wall. Available from Fleetwood.ie.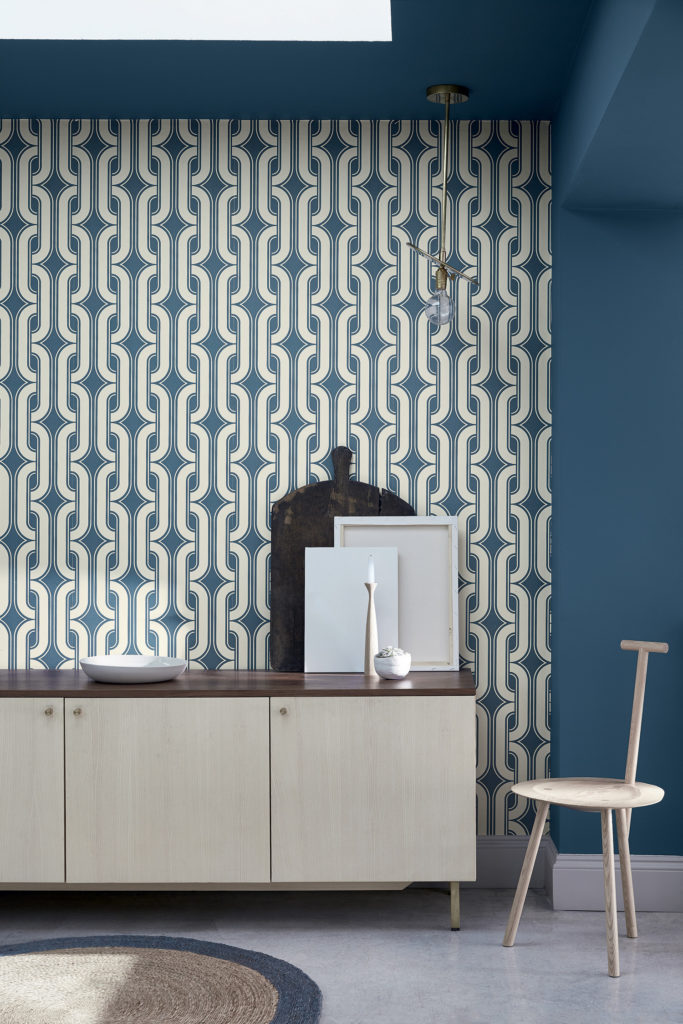 Little Greene's Lavaliers Low Wave wallpaper from the Blue Collection's interlocking design creates an almost 3D effect, addig interest to accessories in neutral shades. Available from littlegreene.ie.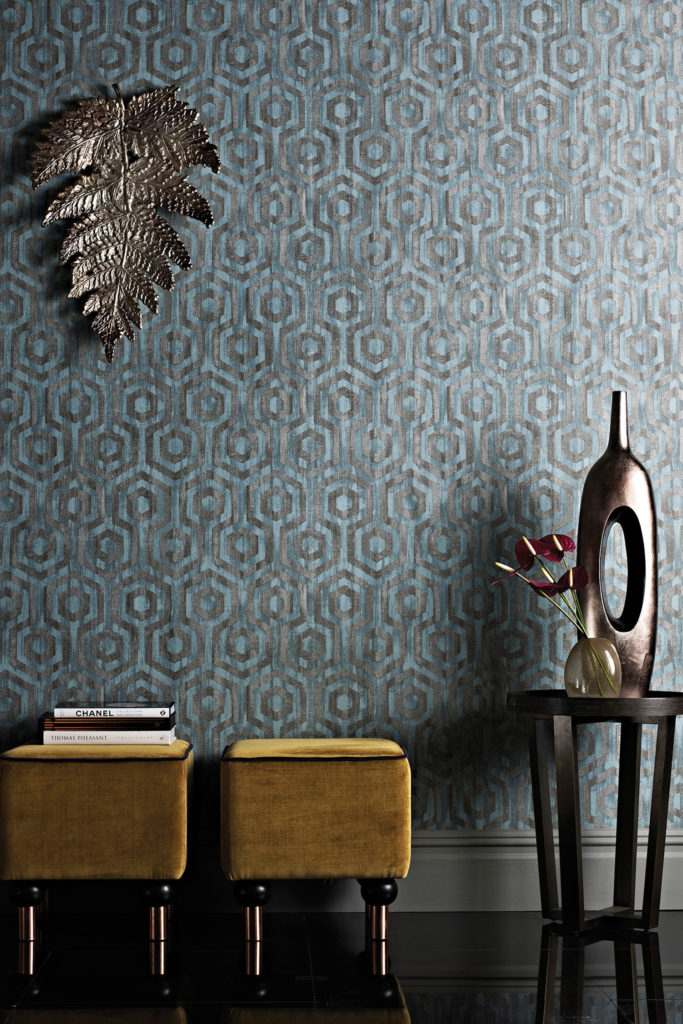 Get sophisticated with damasks combined with optical effects, pinstripes and marbled swirls in the Elements book of vinyl wallcoverings available from Prestigious Textiles, €55, at prestigious.ie.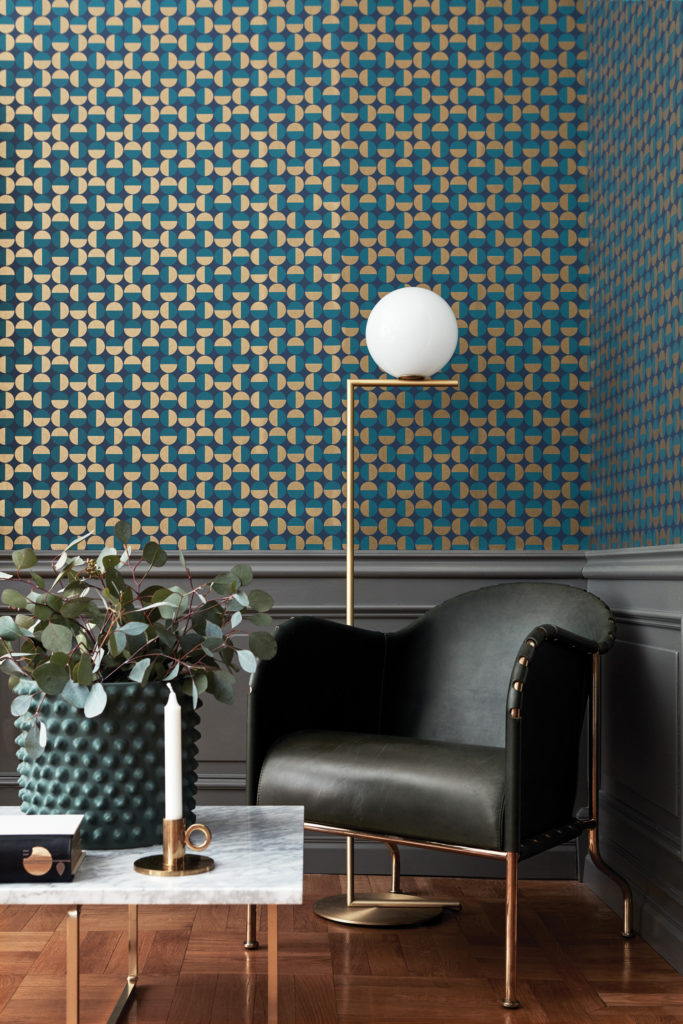 This new geometric gold wallpaper, Vertigo, from Borastapeter's Scandinavia II's range by Arne Jacobsen was originally a furniture fabric. Also available in pink, gold or white from borastapeter.se.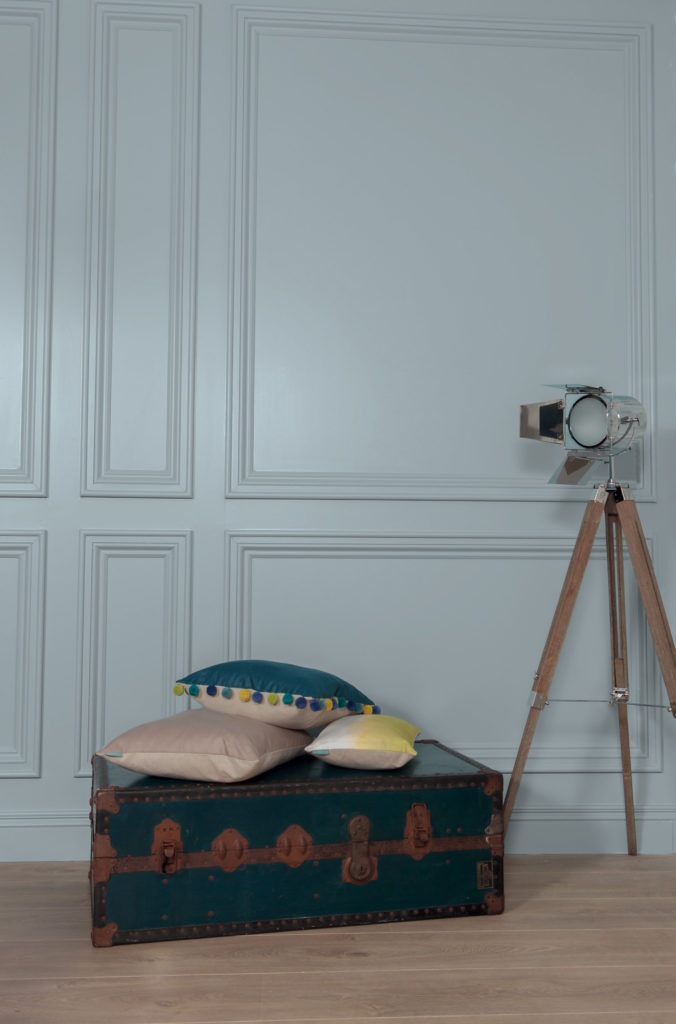 If you're leaning towards a vintage vibe, Colourtrend's Beade may be a shade you've been searching for as it complements woods and rich colours. From €20.99 for 1L, find Colourtrend stockists nationwide on colourtrend.ie.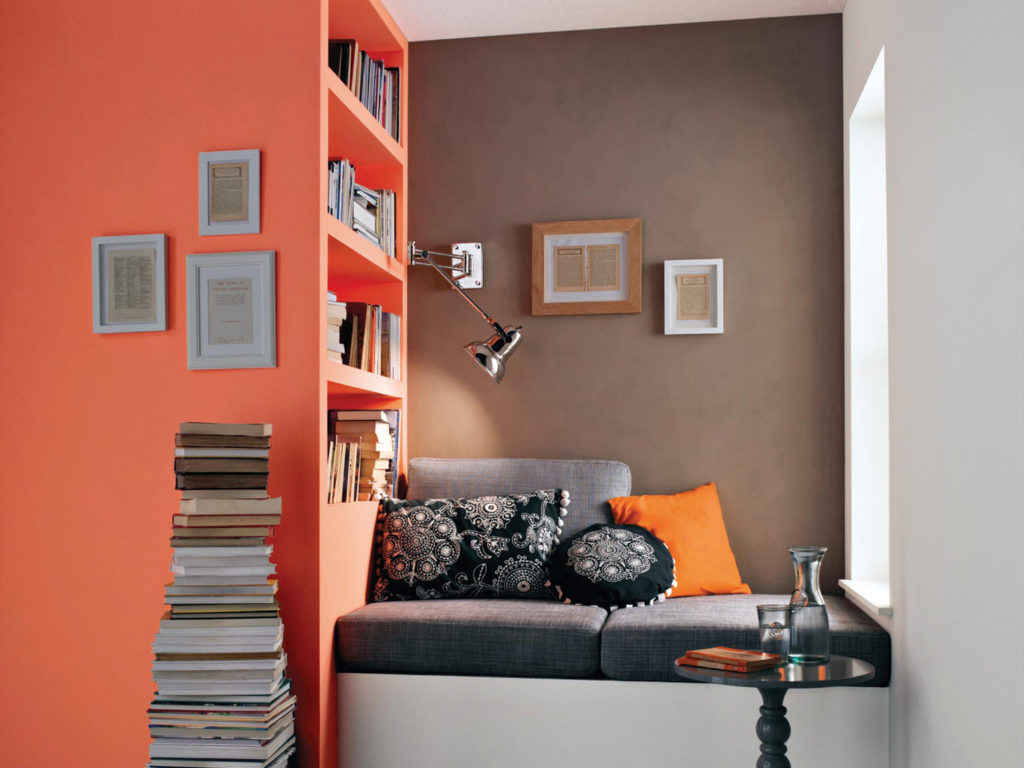 Introduce an accent colour that's calming and inviting. This mix of Calm Coral and Cocoa by Crown, is an ideal contrast - they help each other out and define the space; the perfect little reading nook. Available from crownpaints.ie.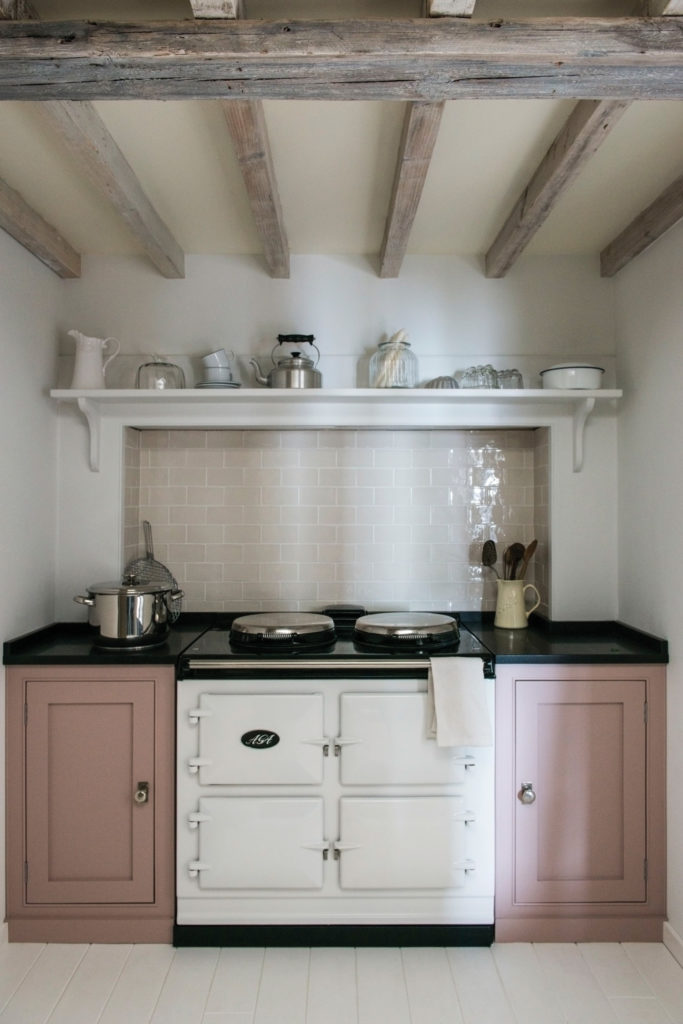 For a colour pop, why not be a bit daring and try pink? Mylands Ecclesto Pink No.248 on these cabinets, revive a traditional space for a shot of modernity and fun. Available from mylands.co.uk.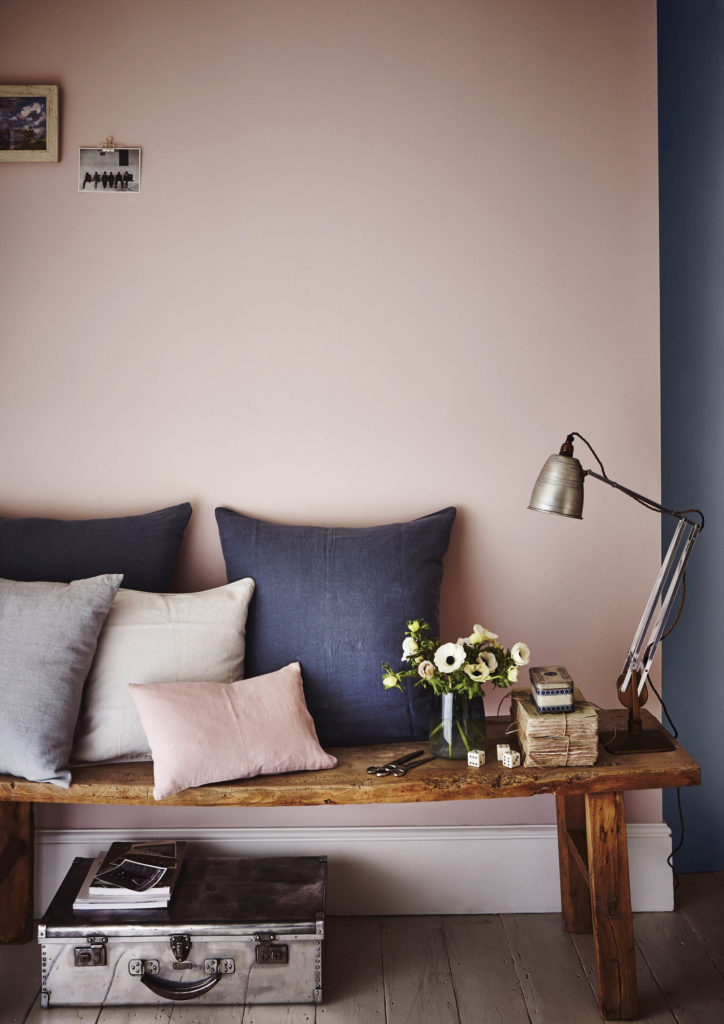 As an extremely light pink, Hemeley Cheriton Bloom matt emulsion provides a finish that's elegant and warm. And it's not too daunting if you're just dipping your toe into this colour spectrum. Available from homebase.ie.