Move over, boring utility spaces – our newest home crush is the all-singing, dancing laundry room
There are 315,000 imaged tagged #laundryroom on Instagram - we're officially obsessed! The laundry room is the new conservatory and we all want one.
Here's how to achieve the dream laundry room that has that Insta-ready look, but is also a practical, useful space within your home.
DIY a lovely laundry room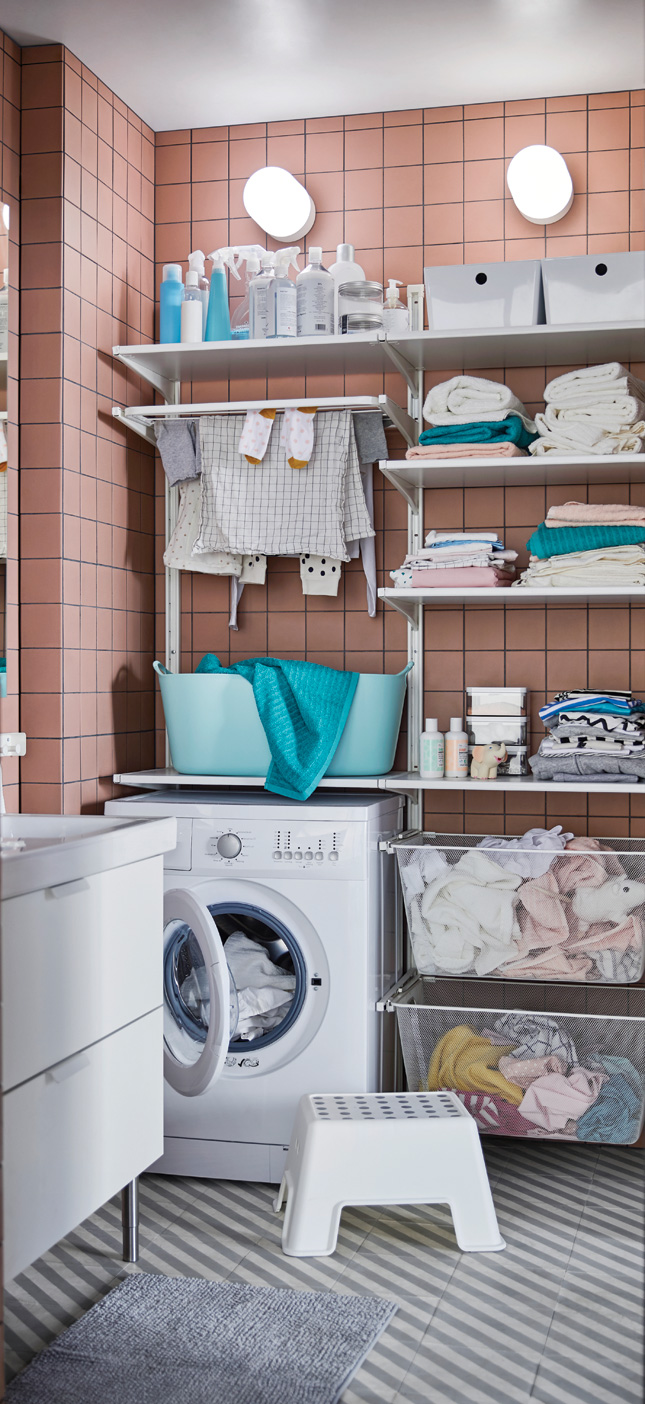 Blown the budget on the kitchen? A flexible solution is to buy freestanding or flatpack so the space can easily be organised and adapted to suit changes in your lifestyle. Ikea's Algot system is ideal for a laundry for little.
Affix upright tracks to the wall and click in any combination of storage from shelves to lidded laundry boxes, drying racks and shoe organisers. With prices from as little as €6 for a mesh basket, what's not to love?
Bespoke service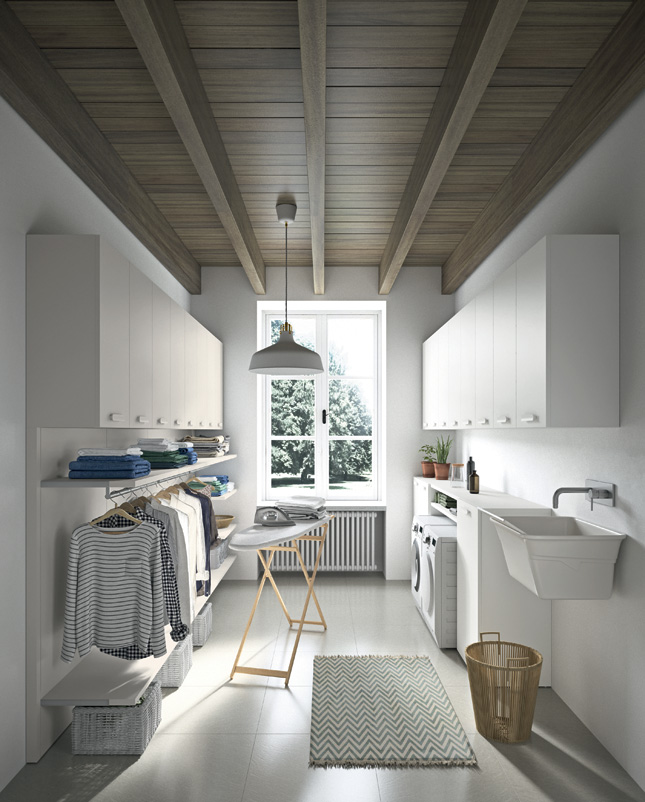 Laundry is a chore at the best of times so the room you do it in should at least be a pleasant place to be. Right? We're all for a beautifully-styled utility room if it helps improve the daily grind.
This dedicated, made-to-measure laundry room by Italian brand Cinquanta3 from Lomi Design combines clever design – oversized deep sink, laundry baskets, hanging rails for airing clothes, open shelving for folded laundry and cupboard storage galore – with gorgeous good looks.
Plain cabinetry, white walls and pale flooring teamed with an exposed wooden ceiling and large window create an airy, welcoming space.
Custom creation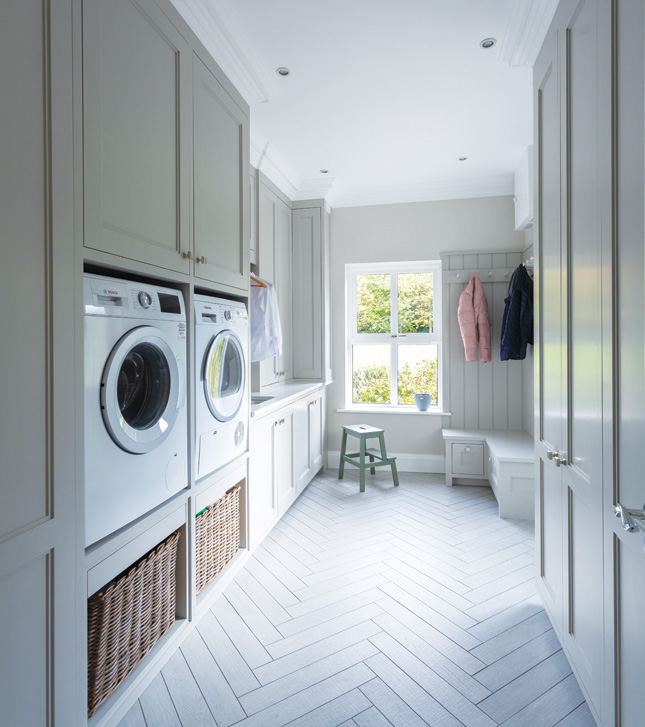 Even if you have the luxury of a separate utility 'room' a cleverly designed layout can help make the most of every inch of space. One of the best ways to achieve this is custom-made storage. It can cost as much as a small kitchen but the results are worth it.
This bespoke fitted utility room by Newcastle Design maximises every nook and cranny of this galley space with floor-to-ceiling storage on both sides. It even manages to squeeze in a boot room, sink, worktop and hanging rails to dry clothes.
Shape to fit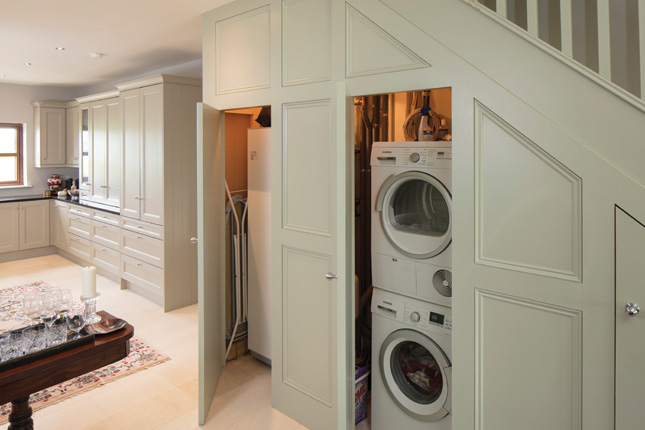 Reckon you don't have the room? Specialist kitchen designer Lisa Maher begs to differ. She's carved out three brilliantly organised utility zones here which include space for the ironing board, vacuum and mop, stacked washing machines plus a boot cupboard-cum-coat storage, all discreetly hidden behind beautifully designed wall panelling.
Spend it well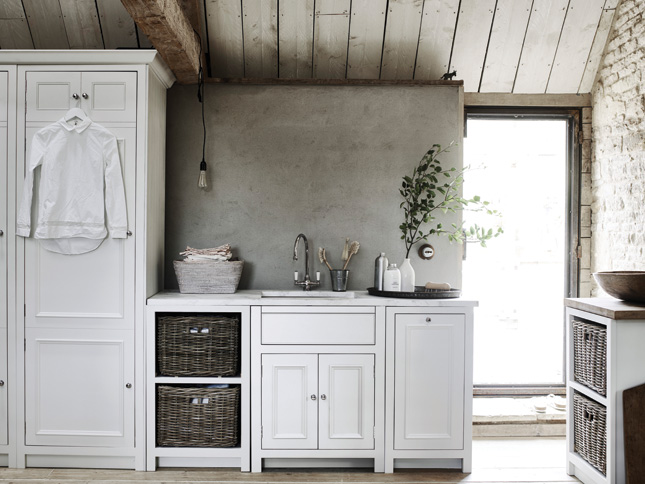 It's a good idea to have another deeper and wider sink in the laundry room for soaking clothes. It's perfect for all those mucky chores you wouldn't want to use your kitchen sink for too; team it with a tap with a flexible hose and pull-out spray nozzle.
This beautifully crafted Chichester utility from Neptune elevates the sink into a real workhorse and makes clean-up more convenient by incorporating it into a specially designed cabinet with lots of storage and useful worktop space.
Stack it up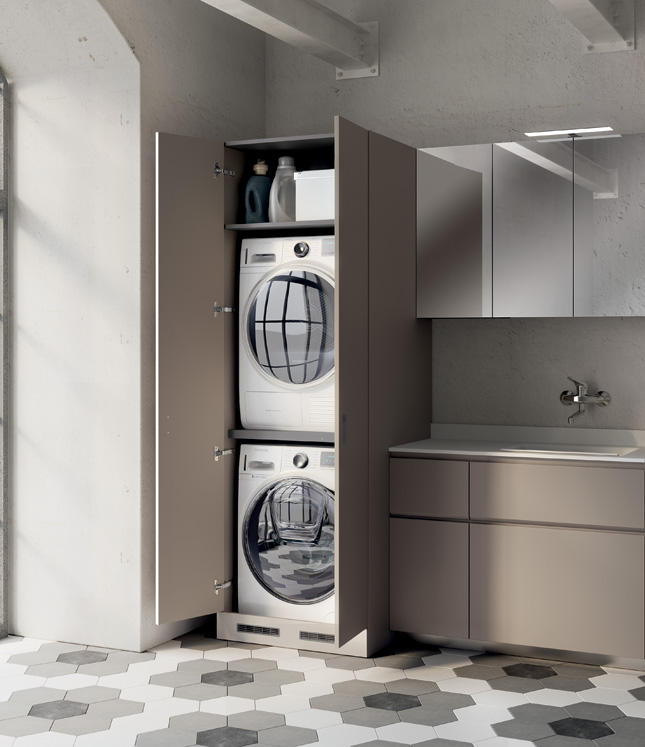 Short on floor space? Vittorio Naldi, branch manager at Scavolini UK recommends stacking the washing machine and dryer on top of each other with shelves above for detergent for and other essentials.
"Scavolini's Laundry Space range includes extra tall pocket doors so you can completely conceal the stack for an integrated look," he says.
Incorporate a boot room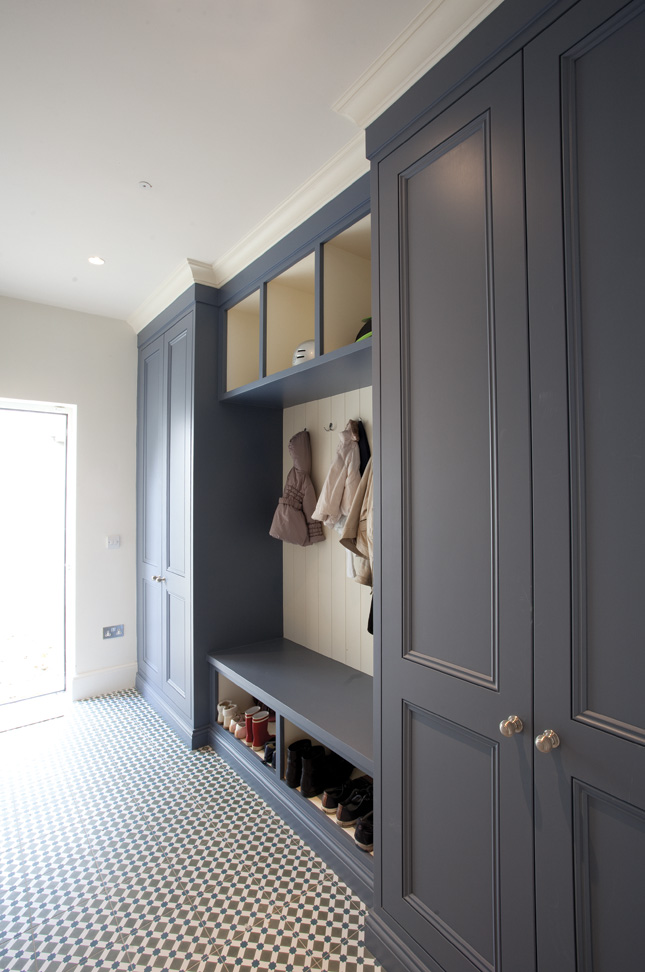 Utility rooms aren't just for doing the laundry. If yours connects to a rear exit it could easily combine a boot room with the addition of a few coat hooks and take the pressure off your hallway.
This bespoke, utility boot room combo by Noel Dempsey includes a handy built-in bench with cubby holes beneath for shoes and boots and open shelving above for storing lesser-used items.
Fitted, handmade, painted solid wood floor-to-ceiling cupboards make use of every inch of space and are perfect for storing out-of-season clothes, sports equipment and even suitcases.
Incorporate your utility into the kitchen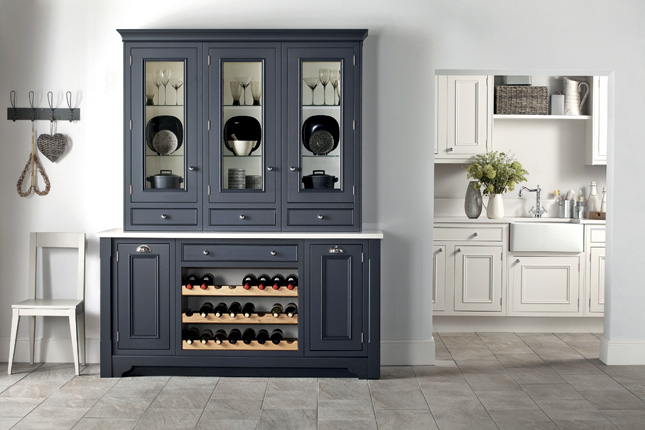 Utility rooms can often be pokey and disconnected spaces. Rather than hide yours out of sight behind closed doors, knock through an opening so it isn't completely closed off from the kitchen and dining area.
Kit out both rooms in the same style of furniture for a seamless look. This Compton utility room in bone from Caple mirrors the design of the adjoining kitchen with its combination of open shelving and cupboards with ash-framed Shaker doors. It's only differentiated by its choice of cabinet colour.
Think design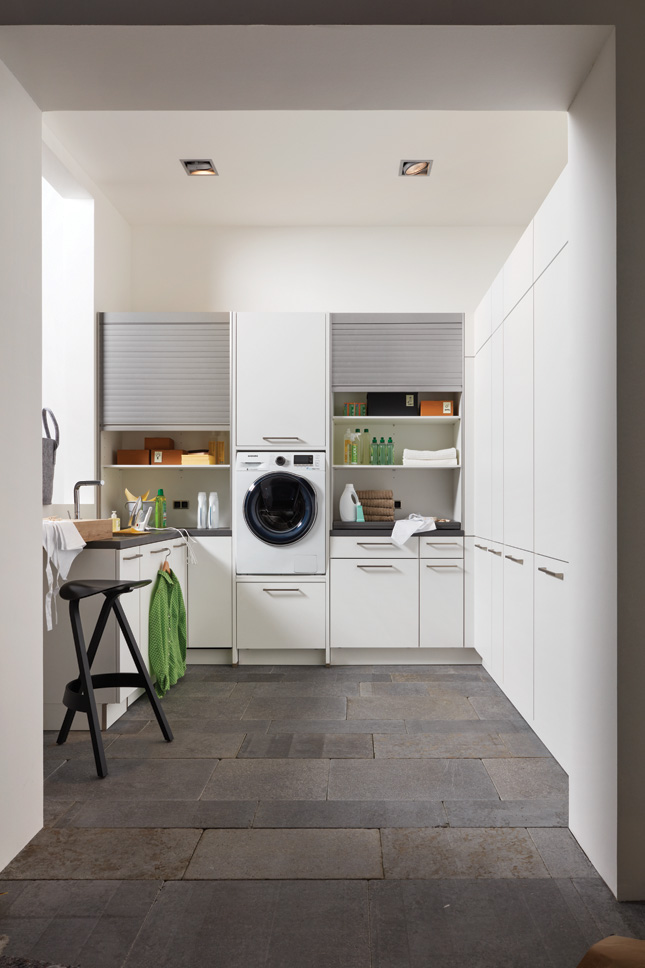 This customisable 'Feel' laundry room design by Kube Kitchens is all about good ergonomics and features a raised washing machine (with laundry storage underneath) which eliminates the need to bend over to load and unload as well as raised worktops – perfect for folding clothes while improving posture.
Shelving at either side of the washer ensures everything is within easy reach, thus avoiding over-stretching. Genius.
You might also like: Budget breakdown - a €3,000 laundry makeover project
Share This Article