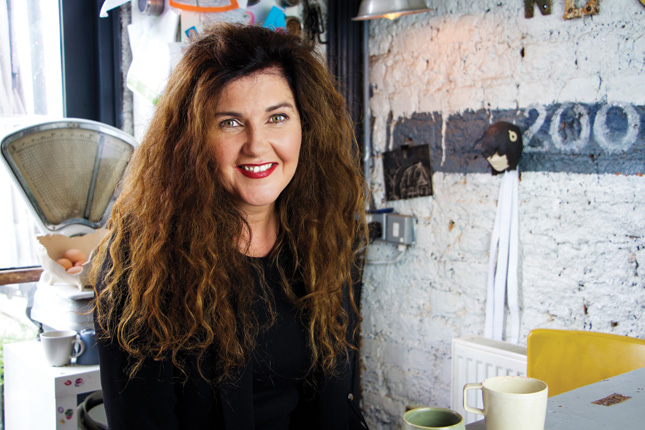 Designer and star of RTE's Home Rescue (formerly known as Desperate Houses), Roisin Murphy reveals where she loves to eat, drink and sojourn...
THE STORE
I'm a long-time fan of Irish handmade ceramics and craft, so I never pass through the West without hitting the Spiddal Craft Village for Joe Hagan baskets or beautiful ceramic bowls and mugs from Rob D'Eath. I covet pieces that are the result of someone's passion to create.
THE ONLINE STORES
I bought a Moroccan lamp at Meadows & Byrne that always draws a comment and packs a punch well beyond its price tag. Twenty years ago, Michael Murphy Home Furnishing supplied us with pieces for a big house scheme we were doing in Kildare. The company is from my home town and it's amazing to see it grow year after year.
THE RESTAURANT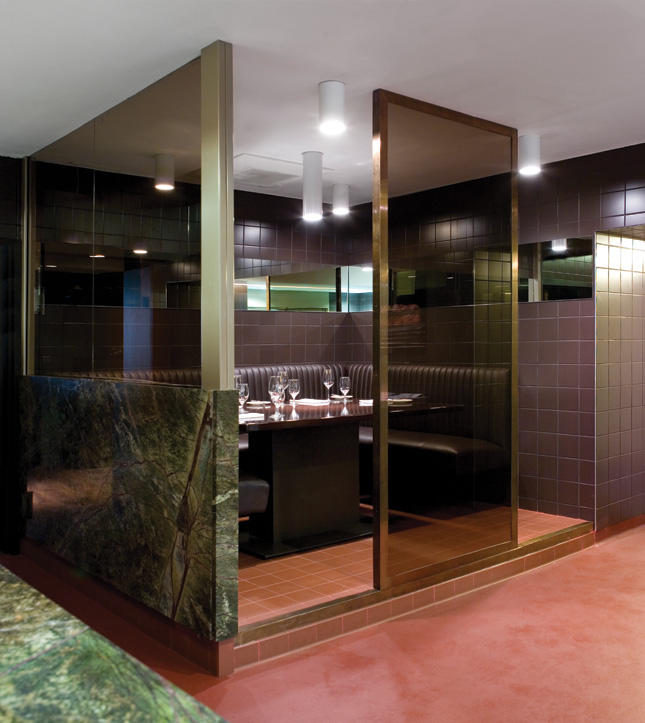 I eat out in Chapter One for big occasions as it's in my favourite part of Dublin. I absolutely love the Georgian northside and pray the new
national library will rejuvenate it as it's slowly fading away in places.
FOR A NIGHT OUT
Shouk on Drumcondra Road for nights out with the girls. They have a BYOB policy, which makes the place even more fun – not everyone wants prosecco.
THE HIDDEN GEM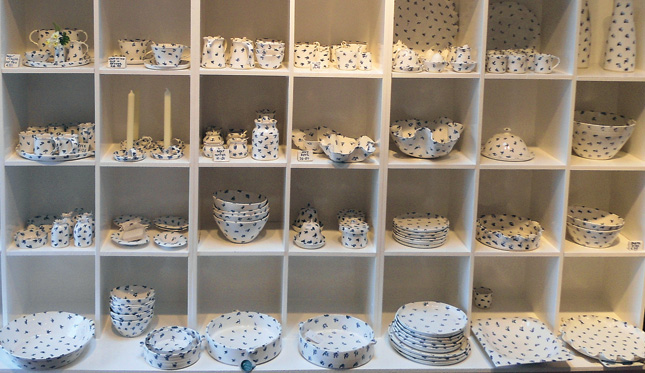 Ardmore in Waterford. Apart from being the home to legend, Stephen Pearce, Ardmore Pottery was my first brush with independent retailers. They sell these blue speckled breakfast mugs and accompanying saucers that are the size of plates, so they're perfect for your piece of toast.
FOR A CATCH UP
The National Botanic Gardens – hands down. The gardens have another quality of slowness that you just can't measure.
THE LAST PURCHASE
Rob D'Eath cups and saucers and a Studio Donegal throw from Article. Also, about €40,000 worth of pieces from IKEA for the show.
FOR GUESTS
In Dublin, we bring everyone to the Grave Diggers for a pint and tapas in the bar. Or we take off to Inis Mór to cycle around, stopping off at Dún Aonghasa and Poll na bPeist (The Worm Hole). If there's time, we head to Maharees beside Castle Gregory to surf and finish the day off in Ashes Pub.