Wanna take a dreary old piece of furniture and give it a whole new look for Spring time? You can completely transform the look of any piece of furniture by adding a coat of bright coloured paint. Check out these beauties for inspiration using paint colours from www.crownpaints.ie.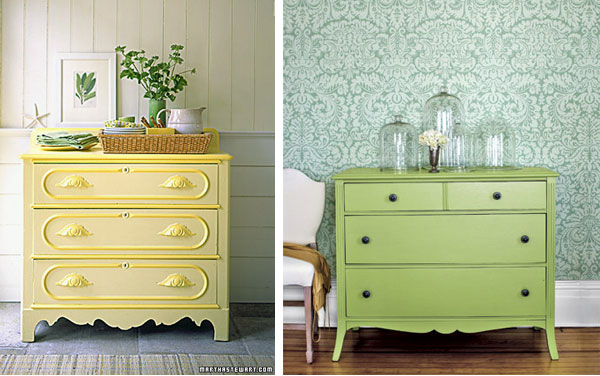 images via www.marthastewart.com and www.countryliving.com
Inject some zest into your bedroom dresser with Lemon Squash for the drawers and frame and Yellow Dark for the trim and handles. Almost Sage is a similar shade to this fresh Spring green.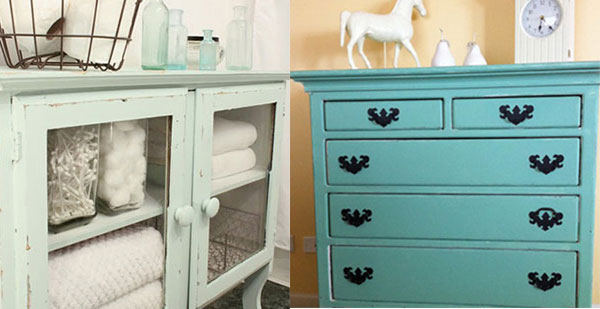 images via www.bittersweetsoap.typepad.com and www.pinterest.com.
This vintage apothecary cabinet has been given a make over with a soothing chalky green paint which has been lightly sanded for a rustic look. For a similar look, try Pale Green. This brightly painted chest of drawers makes a dramatic impact. Try Soft Jade for a similar pop of colour.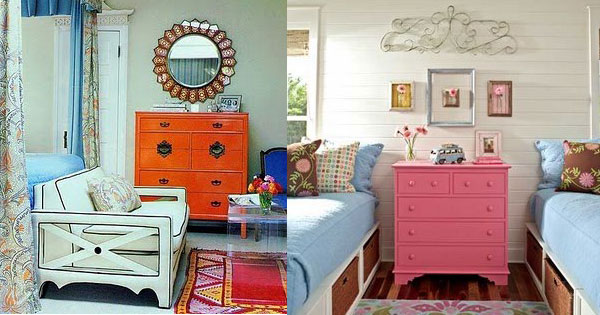 images via www.pinterest.com and www.marthastewart.com
For those of you brave enough to use a tangerine shade like the one pictured above, try Seville Orange. How pretty is this chest of drawers in this twin bedroom? Add some girly glamour to your home using Red.Mid.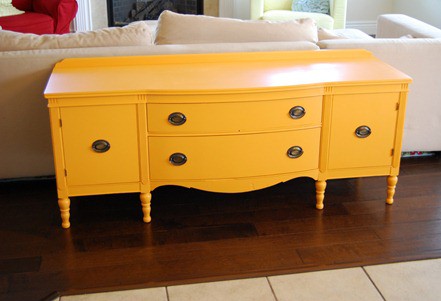 image via www.pinterest.com
This old sideboard has been given a complete make over with a bright cheerful yellow. Inject some sunshine into your home with Hot Sun.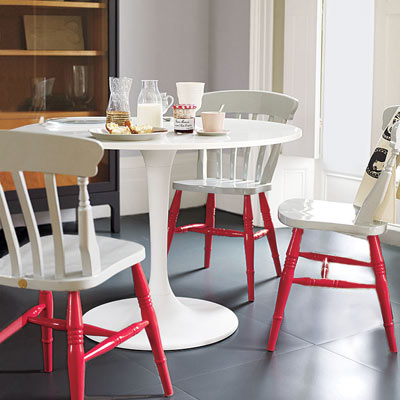 image via www.thisoldhouse.com
Add a fun touch to your kitchen chairs by painting the legs a different colour, try Toffee Apple for a similar look.
How To paint a piece of furniture:
sand it down thoroughly using fine sandpaper
clean the surface with a little white spirit on a lint-free cloth
prime the surface with a wood primer which you'll find in "Homebase" for under €8
apply two coats allowing the first coat to dry thouroughly using a large brush for the main surfaces and a smaller one for the awkard parts.
lightly sand the edges if you want to create a distressed vintage look....and you're done!
Do you like brightly painted furniture? Have you made-over any furniture recently? Tell us how you got on in the comment box below.
Share This Article