Throw 'less is more' out the window, and embrace the fact that more, really means more!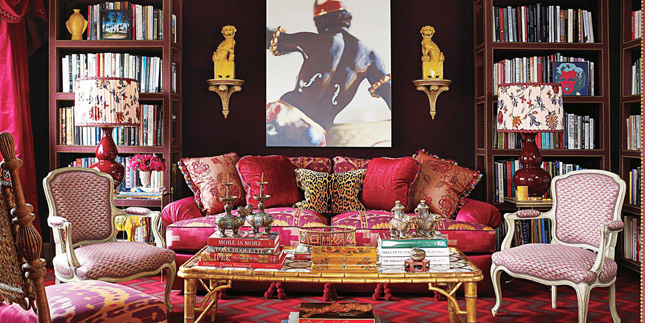 It seems the interiors trend that experts are predicting for 2018/2019 is 'go big or go home'. What is usually reserved for coming into the summer months, it appears brights and bolds will be at the forefront of this in-you-face trend. Ignore functionality and rationality, and leave your Hygge hues, and Scandi-couches by the door.
When it comes to maximalism design, the outrageous becomes the ordinary. Bold colour combinations and loud motifs combine (in)harmoniously, giving you plenty of opportunity to be fun and creative when choosing your schemes and larger design pieces. Experiment with clashing colours and saturated hues; dare to be different!
The great thing about this vivacious trend, is the sense of individuality. No longer will you have the same cream walls as all of your friends, with shaggy rugs, and grey blankets thrown in for good measure. Inject some energy back into your nest with a bold statement couch, a large abstract art piece, or a splash of vibrant wall space.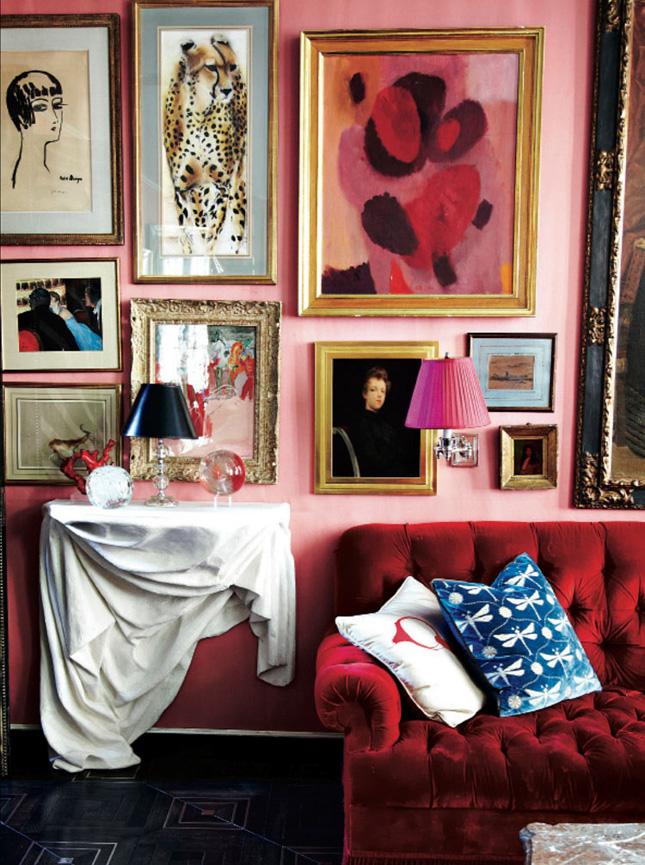 Decorating a small space can be no mean feat, but when you take the plunge into the maximalism world of interiors, you'll find it's much easier to create some optical illusions. Dark painted walls and ceilings, make your space appear bigger, with more depth. While being playful with interesting art will distract the eye from small spaces.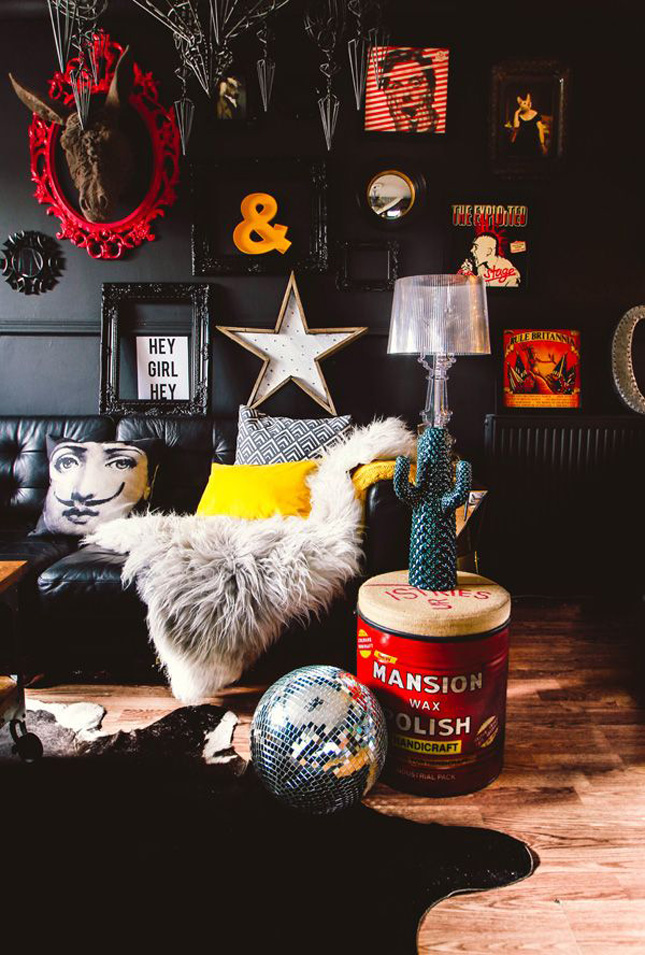 But maximalism doesn't have to mean cold, uninviting or uncomfortable - in fact, the case is quite the opposite. Layering rugs to cover up cold, uninspiring wooden floors is really putting this trend to work, creating a space that's as daring as it is cosy and comfortable.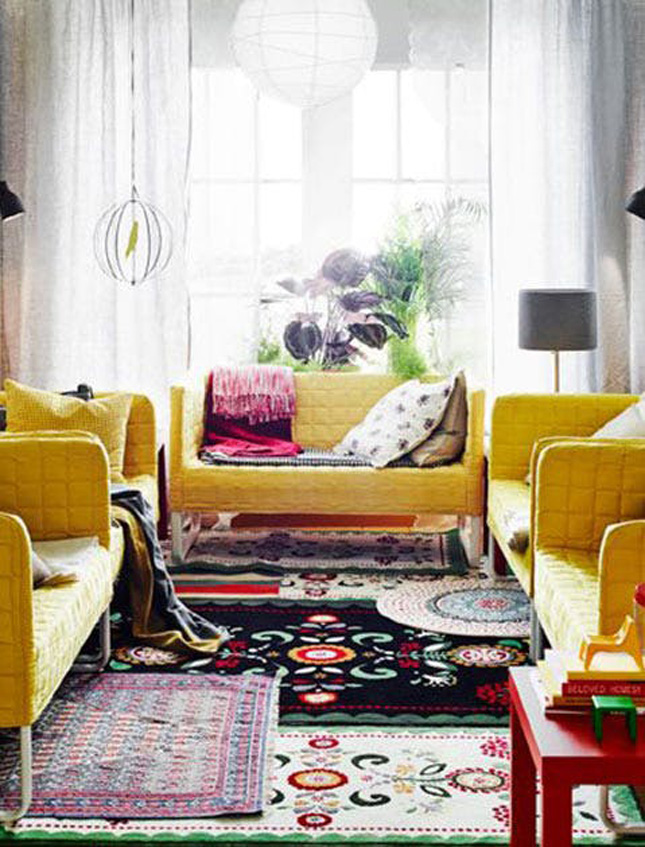 And anyway, a minimalistic space is impractical. Minimalism means just that - the bare necessities. With everything hidden from view, crisp clean lines, and a muted colour pallet, is it really achievable 24/7? Absolutely not. It may look fantastic, magazine-level-gorgeous, even, after a good clean, but Monday - Friday, it just looks a mess. Life isn't minimal; it's busy, it's unpredictable, it's chaotic at times, so don't add to the stress of life, by worrying about that cup you didn't put in the dishwasher before you left for work. Maximalism encourages you to embrace the unpredictability of life, and to enjoy living in your home, dirty cup or no dirty cup, embrace this daring trend - and embrace living!