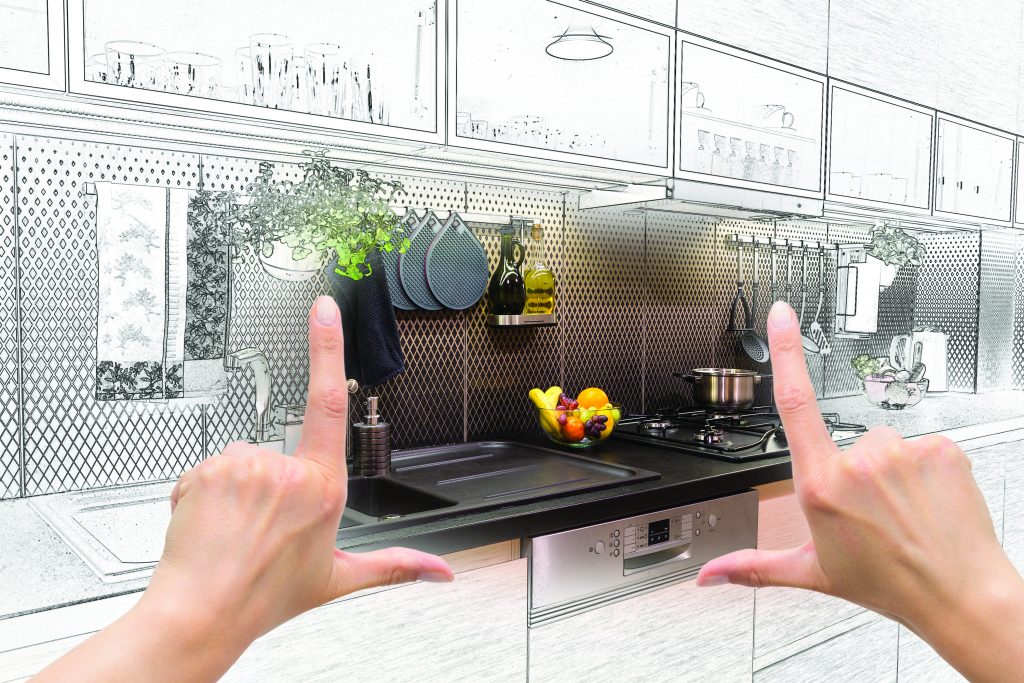 Planning your kitchen update has never been easier. While you might have once had someone come out to measure things up for you around the time you started browsing for the kitchen of your dreams, it was hard to imagine what your kitchen update might actually look like at the end of it all. These three handy apps with make planning your update that bit easier to visualise, to help make sure you get the kitchen you're imagining!
HOME DESIGN 3D
This nifty little app allows you to draw rooms, create openings, and now add single and small walls. You can, just as easily, change the height or the thickness of the walls, the shape of the room itself, and its orientation. Import any plan (architectural or hand-drawn) and display it on the background of the project. Home Design allows you to share your plan via Dropbox. The new day and night function will show you exactly where the light will fall at different times of the day – how handy. Available for iOS and Android.
IKEA PLAN YOUR KITCHEN APP
Become your own kitchen designer with the help of the IKEA 3D Kitchen Planner. Their easy-to-use software allows you to choose your cabinets, doors, and appliances to fit the exact measurements of your kitchen. When you've designed your dream kitchen, either print out your drawings and product list at home, or save your plan to the IKEA server. Pop into the store to discuss your drawings with one of their kitchen exper ts, who'll help you through the final details and bring your kitchen to life. Available to download free from Ikea.ie.
KITCHEN DESIGN
Kitchen Design is a simple-to-use app, with which you can create beautiful and realistic kitchen interior designs in 2D and 3D HD modes. Create your dream kitchen in minutes with no training, no special skills and no complicated manuals. You can choose kitchen interior items from comprehensive catalogs and will be able to plan and furnish your kitchen the way you have always wanted, and see how everything looks like in real life. Create everything from floor plans to customising furniture, accessories and décor elements and apply hundreds of textures and colours in different combinations. Available for Android.