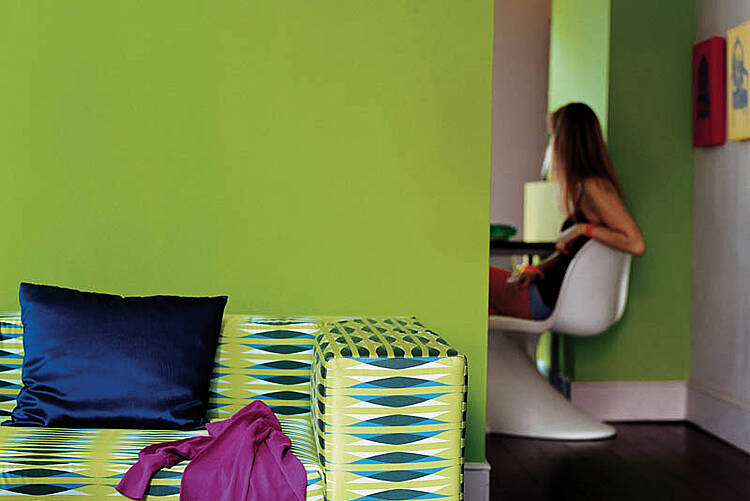 We're all about happy homes this summer, featuring them in the current issue of the magazine and in a web exclusive of Betina Donde's gorgeous - and exceedingly cheery - Danish abode.
So how do you go about getting a bit of that interior bliss for yourself? We've already shown you how to get mellow with yellow and in the pink. Now, here's how to get serene with green.
Mother Earth's cloak of many colours effects us mortals in a positive way – it calms, soothes and cheers us all at once. Light greens are great for bedrooms and living rooms, mid-tone greens are good for kitchens and dining rooms, as so many foods are green. Apple green has more bite than its mint and jade-based relations. Willow Creek 1 from Dulux is just right – team it with the Ikea Klippan sofa and customise with your choice of co-ordinating cover.
Tempted?