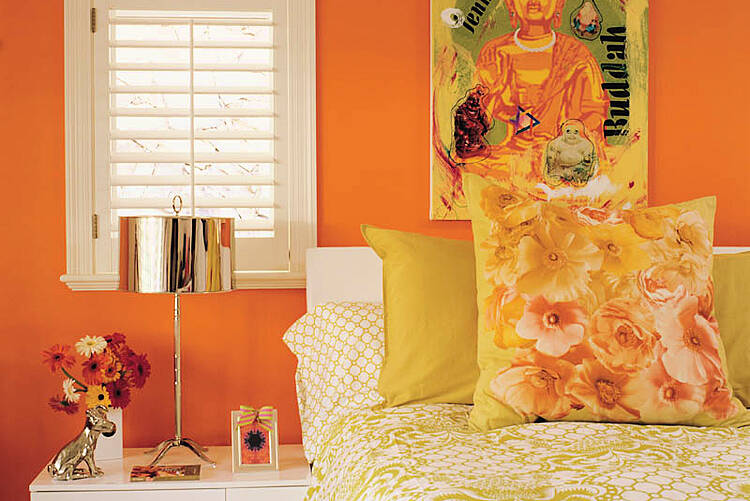 Orange, like reds, have a warming effect on a space but beware - they tend to speak at a higher volume. Orange over-dose can leave those in its aura gasping rather than basking, so take care to splash sherbet hues on feature walls that won't necessarily face you all day, or use to perk things up in poorly-lit hallways or corners.
TRY: Pumpkin King from the Crown Paints Colourmix Collection, and accessorise with a brilliant white trim and ethnic cushions to tone things down a little.
Want to browse more gorgeous mood-enhancing happy homes?