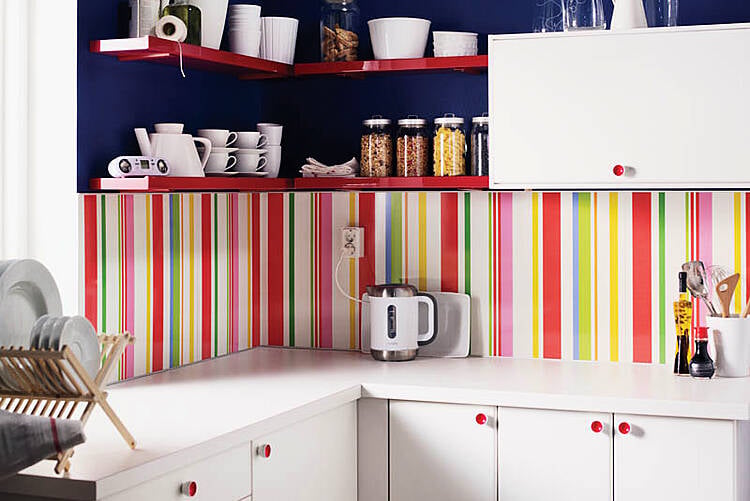 Have you checked out our current issue? July/August is on sale now and contains a great feature on happy homes (see more in our web exclusive here) and we're suckers for fun, bright abodes at House and Home, so here's yet another way to quickly and easily bring a splash of cheer to your interior.
Got a kitchen in need of a bit of pep in its step? We're inspired by this idea from Ikea, above. It's one of their Fastbo kitchen wall panels and while this particular pattern isn't showing up online at the moment (shame!), it wouldn't be hard to replicate cheaply with either paper and glass/perspex or a similar pattern in Contact Paper. There are lots of other Fastbo options available from just €12 though, and it's a great way to get the look of splashbacks without spending on tiling.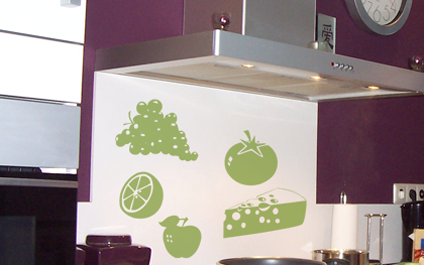 Alternatively, what about some decals to brighten things up? Wallstickers.ie is a treasure trove of fun wall stickers which you can use in all sorts of ways to brighten a dreary kitchen. It's budget-friendly too -most cost well under €50. And here's a heads-up: don't forget to buy our September/October 2012 issue as we'll have a great competition from the guys at the site for you all: one reader will win €250 to spend on sticky decor for their home.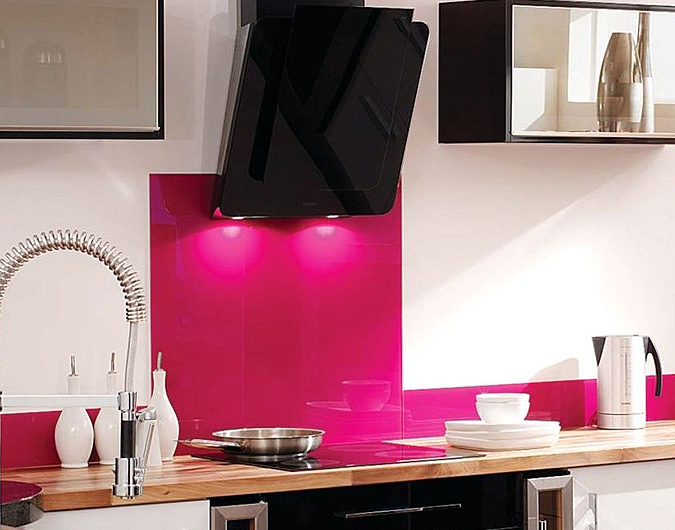 Got a bit more to spend? Colour glass is an amazing way to give a plain kitchen a really big pick-me-up. Yep, it's a bit pricier than our previous two options (splashbacks start at about €250 from colourglass.ie, above) but it's much harder-wearing and really makes an impact.
Fancy trying any of our mood-boosting tricks in your kitchen this summer?